State Services for the Blind of Minnesota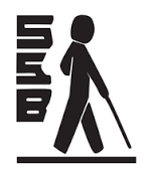 Resources: SSB Services for Teens
PACER Center is partnering with State Services for the Blind (SSB) of Minnesota to improve outcomes for students who are blind, visually impaired, or DeafBlind as they transition from high school to postsecondary education or employment. As part of this partnership, PACER is providing parent trainings, professional in-services, and developing new resources for families and youth.
PACER Resources for Families and Professionals
Handouts
Videos
Archived Trainings
More information about transition for youth with all disabilities can be found on PACER's National Parent Center on Transition and Employment website.