In The News
Students, community members take a stand against bullying as part of Unity Day
Posted: 10/23/2014
By Kim McGuire, Star Tribune
If it seems like you're seeing orange everywhere you go today, there's a reason: Unity Day. Started just three years ago by PACER's National Bullying Prevention Center, Unity Day has become a national movement in which everyone is encouraged to wear orange and support local anti-bullying efforts. And it's not just students. Expect to see more orange if you're driving over the I-35W bridge tonight. The I-35W bridge will again be lit orange at sunset in observance of Unity Day. Read more>>>
PACER & Twigtale Partner On Customizable Book To Help Young Children Understand And Prevent Bullying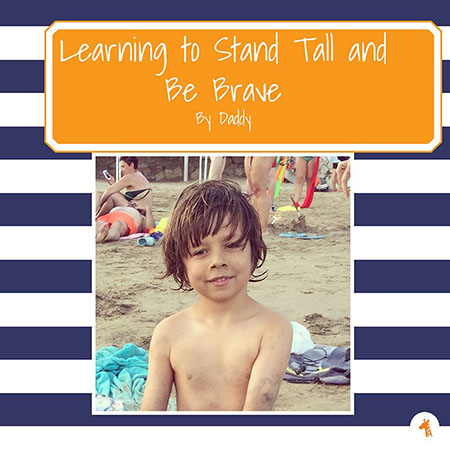 Posted: 10/22/2014
In support of Unity Day, and in partnership with Babble.com, PACER is working with the experts at Twigtale to create a customizable book to prevent bullying. The book helps young children understand how to be a good friend and how to assert oneself when not being treated respectfully. A leading child development expert scripted the easy-to-use template, available on Twigtale.com. You simply add photos and details to create the book personalized to your child. A portion of proceeds will be donated to PACER!
Use Code: PACER15% — for 15% off the book
Borrowed Brains: Q&A with Julie Hertzog, founder of National Bullying Prevention Month
Posted: 10/16/2014
Posted on Communities in Schools by Dan Cardinali
Communities in Schools interviewed Julie Hertzog for its October "Borrowed Brains" blog post. In this Q&A, Julie shares her reasons for becoming involved in bullying prevention efforts and gives a brief history and overview of PACER's National Bullying Prevention Center and National Bullying Prevention Month. She also shares a peer advocacy success story and stresses the importance of reminding students they are not alone and that someone cares about them. Read more>>>
Minnesota television stations speak up against bullying
Posted: 10/16/2014
In Duluth, Minn., KBJR 6, Range 11, and KDLH 3 have created a new "Speak Up. Speak Out." segment to encourage the community to take a stand against bullying. Throughout the year, reporter Kevin Jacobsen will explore the societal problem of bullying, the measures being taken by schools to prevent it and raise awareness, efforts by communities and lawmakers to curb the problem, and what community members can do to take a stand against bullying. PACER's National Bullying Prevention Center is included on a list of resources and tools to prevent bullying. Learn more>>>
Loukoumi Bullying Prevention TV Special
Posted: 10/16/2014
On Saturday and Sunday, October 18-19, on FOX, NBC and ABC stations across the country will be showing the Make a Difference with Loukoumi National TV Special. This special will include a segment on Bullying Prevention that features tips from PACER's National Bullying Prevention Center and the animated cartoon of the award winning book, "Loukoumi and The Schoolyard Bully" narrated by Nia Vardalos, Morgan Freeman as the schoolyard bully, and the character voices of Olympia Dukakis, Gloria Gaynor, John Aniston, Frank Dicopoulos, Constantine Maroulis and Alexis Christoforous as the voice of Loukoumi. Other segments will encourage kids to do good deeds in their community and following their dreams. To find out when Make a Different with Loukoumi will be playing in your community, visit www.loukoumi.com.
The Empire State Building goes purple on Oct. 16 for Spirit Day and National Bullying Prevention Month
Posted: 10/14/2014
Posted on MTV.com by Kase Wickman
Laverne Cox, star of the Netflix series "Orange is the New Black" and the host/executive producer of MTV's upcoming "Laverne Cox Presents: The T Word," is partnering with PACER's National Bullying Prevention Center and GLAAD to light the Empire State Building purple on October 16 in honor of Spirit Day and National Bullying Prevention Month.
On Spirit Day, advocates and allies are encouraged to wear purple to publicly display their united stand against bullying, and their support for LGBT youth. It's all part of PACER's National Bullying Prevention Month in October, when schools and communities come together to show their support of the 13 million American students who are bullied each year. Learn more>>>
NBA Player Charlie Villanueva Teams Up with CustomInk to Stop Bullying
Posted: 10/13/2014
Article posted on Bonfire Impact by Gianina Thompson
CustomInk has launched its fourth annual celebrity-involved "Be Good To Each Other" campaign. In response to a new survey concerning the state of bullying in America, several leading celebrities and athletes are uniting with CustomInk to help prevent the issue. Celebrities like Charlie Villanueva (NBA Dallas Mavericks), Justin Tucker (NFL Baltimore Ravens), Lauren Potter (Glee), and AnnaSophia Robb (The Carrie Diaries) custom-designed anti-bullying t-shirts to raise money to support taking action against bullying.
Last year, CustomInk sold nearly 7,500 shirts and raised more than $40,000 for their non-profit partner PACER's National Bullying Prevention Center (PNBPC), which educates communities nationwide on how to prevent bullying and produce creative, interactive resources to address the problem. Read more>>>
Nick Vujicic lends his powerful voice to PACER's bullying prevention efforts
Posted: 10/7/2014
PACER's National Bullying Prevention Center and Nick Vujicic have teamed up during National Bullying Prevention Month in October and beyond to show millions of people around the world that no one deserves to be bullied.
Nick was born without arms and legs, and uses his personal experiences to show people around the world the amazing power of hope and kindness. Nick's captivating presence and gift with words has changed how millions of children, teens, and adults think about disabilities and differences. As a motivational speaker and author, Nick dedicates his life to making others feel good about themselves. Having personally experienced bullying as a child, Nick is passionate about spreading the word that bullying hurts, it's not okay, and there are people who care. This inspiring video is just the beginning of a powerful partnership between PACER and Nick. Learn more>>>
Your Story is Powerful! Share it for a chance to receive a 13-inch 256GB MacBook Air!*
Posted: 10/6/2014
Michael and Marisa, spokespersons for PACER's National Bullying Prevention Center, care deeply about the bullying prevention cause. Through their outreach, they know that a lot of kids feel like they are all alone, and that nothing will change.
They are here to let other teens know that things can change, and they want to encourage all teens to be a part of that change by sharing your story. It can be a story about how you were bullied, or maybe a story about how you helped someone going through a bullying situation. Sharing your story is a powerful way to let others know that this is an issue that has heartbreaking impact. It also shows kids that they are not alone, that people do care, and things do change.
Selected stories will be posted to this website and one story will be chosen at random to receive a 13-inch 256GB MacBook Air! Find out more>>>
31 for 31 — School Bullying Prevention
Posted: 10/2/2014
Julie Hertzog, Director of PACER's National Bullying Prevention Center, is featured as the first of 31 "Difference Makers" profiled on Crisis Prevention Institute (CPI) in articles and podcasts during October's National Bullying Prevention Month. Each day throughout October, CPI will reveal one of the 31 most vigorous voices in school bullying prevention — from leaders of advocacy groups to a motivational rapper to victims of bullying who have survived abuse and gained ground to thrive. Follow @CPI_Training and #31bullying to stay in touch. By sharing the expertise and resources of these 31 for 31, CPI hopes to help you make bullying a thing of the past. Learn more >>>