In The News
ABC Family Partners with PACER's NBPC
Posted: 10/9/2013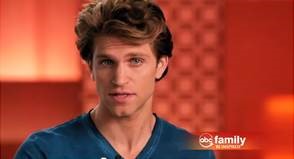 Keegan Allen from ABC Family's "Pretty Little Liars" filmed a PSA for PACER's National Bullying Prevention Center encouraging viewers to wear orange for Unity Day on October 9th.
Raise a Giant Campaign Launches to Empower Families to Take Action against Bullying for October's National Bullying Prevention Month
Posted: 10/4/2013
MINNEAPOLIS (October 1, 2013) — Today begins National Bullying Prevention Month and Green Giant's new partnership with PACER's National Bullying Prevention Center to help parents and kids find the courage to speak up and take action against bullying. The partnership's efforts will aid schools and families nationwide, just as a new survey1 reveals parents' strong need to help stop bullying. Learn more>>>
'Strain' Featured in Newsday
Posted: 9/24/2013
The silent short film "Strain," which is featured in one of PACER's "student created toolkits," was highlighted in an article is Newsday titled "Silent anti-bullying short film 'Strain' speaks volumes."
NBPC youth board member on national news
Posted: 9/18/2013
Christina Wagner, a high school junior and board member of PACER's National Bullying Prevention Youth Advisory Board, is interviewed by WCCO in segment titled "Bullying Can Affect Students' Physical Health."
Being bullied: One family's story
Posted: 9/5/2013
Lynn Miland, a PACER Parent Trainer and Advocate, and her daughter, Kelly, are featured in a recent blog post "Being Bullied: One Family's Story," by Children's Hospital and Clinic of Minnesota. The article starts, Kelly was bullied every day. First on the school bus. Then in her classroom. She was called "every name in the book." It went on for months, and her parents never knew.Then, one day the bullying turned physically violent. Read entire article
JETSET GETSET Song "Stronger"
Posted: 8/27/2013
"Stronger," a song by teenage country music group Jetset Getset, has been added to PACER's National Bullying Prevention Center Student Created Toolkit section and can be used in the classroom as a resource to educate students about bullying related issues. The toolkit includes a music video, brief video messages from members of Jetset Getset discussing why bullying is an important issue to them, and classroom discussion questions.
Posted: 8/21/2013
On August 20, 2013, the U.S. Department of Education released a new Dear Colleague letter outlining school districts' responsibilities to address bullying of students with disabilities. The new guidance states that bullying of students with disabilities that prevents them from receiving meaningful educational benefit is considered a denial of their right to a free appropriate public education (FAPE). Read the letter and additional resources on effective bullying prevention practices.
Children's Hospitals and Clinics produces white paper on bullying
Posted: 7/18/2013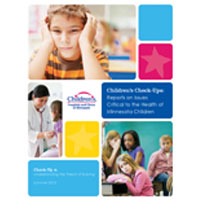 Julie Hertzog, Director of PACER's National Bullying Prevention Center, is quoted in a report from Children's Hospitals and Clinics of Minnesota on the health impacts of bullying on kids. "Understanding the Threat of Bullying" explores the challenge of defining bullying, identifies risk factors associated, and discusses potential responses to bullying. The paper also offers developmentally appropriate guidance for parents on how to monitor and address bullying-related behavior with their children. To view the paper and accompanying infographic, visit childrensMN.org/bullying or download the PDF.
Lexi James Brings Her Music and Message to Students
Posted: 7/15/2013
Lexi James, a teen spokesperson for PACER's National Bullying Prevention Center, is bringing her music and her message to schools in New England. In an upbeat, fun, and musical presentation, Lexi tells about her own experiences with bullying and how it can affect an entire school community. The students she presents to walk away with her songs stuck in their heads along with her message that bullying isn't cool, it isn't funny, and they don't want it at their school. Check out news coverage of Lexi's program. Read more about Lexi's bullying prevention efforts.
PACER Partners With Galderma, Seventeen To Help Banish Bullying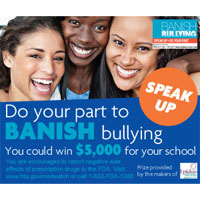 Posted: 6/26/2013
Research indicates that peer intervention is the most effective way to prevent bullying in schools. To encourage students to speak up on behalf of their peers, PACER is partnering with Galderma Laboratories, L.P., the makers of Epiduo® Gel, for the "Banish Bullying" campaign promoted by Seventeen magazine. Teens are being encouraged to share stories and tips on how to prevent bullying in their schools and communities. The goal is to spark a conversation among teens that results in positive action on behalf of their peers, and Galderma will award $5,000 to the school of the student who submits the best tip. Learn more