In The News
Posted: 10/13/2017
On Thursday, October 19, people around the nation and world will come together to speak out against bullying of lesbian, gay, bisexual, transgender, and queer (LGBTQ) youth, whom research shows face disproportionately higher rates of bullying and harassment than non-LGBTQ youth. Wear purple on Spirit Day to show support for LGBTQ youth. Learn more about Spirit Day on the GLAAD organization's website.
Michigan school pledges to 'go orange' on Unity Day
Posted: 10/13/2017
Teachers and staff at Thunder Bay Junior High in Alpena, Mich., are taking bullying seriously and pledging to be there for students who may be experiencing bullying.
In a visual show of support to those who are bullied, teachers and staff will wear orange on Unity Day, Wednesday, Oct. 25, the signature day of PACER's National Bullying Prevention Month! The T-shirts say "But first be kind, stand up against bullying."
"We just want the students to realize that we're all here for them; they can come and talk to anybody, any adult in this building, if they need help," Assistant Principal Jean Kowalski told WBKB-TV 11. "That's our way of showing unity." She added that staff will wear the shirts throughout the year.
Kowalski said the school is finding new ways to educate its students about bullying, using a step-by-step process to address bullying and following up with students to ensure they can receive the resources available to them. Kowalski noted that bullying "affects if a child wants to come to school, it affects their self-esteem, it affects their grades, and it affects so many things."
There are lots of ways to be involved on Unity Day! Thanks to the teachers at Thunder Bay Junior High for letting students know that they are not alone.
StopBullying.gov promotes National Bullying Prevention Month
Posted: 10/13/2017
StopBullying.gov is featuring October as National Bullying Prevention Month in its most recent email newsletter, sharing that the campaign was launched through PACER's National Bullying Prevention Center. Throughout the month, StopBullying.gov will be sharing important resources to deepen the understanding and effects of bullying, and what research has shown to be effective in prevention.
StopBullying.gov is encouraging its supporters to join the movement to unite against bullying and unite for kindness, acceptance, and inclusion. It offers ways people can spread the word about National Bullying Prevention Month and information to educate and raise awareness of this important issue.
StopBullying.gov is a federal government website managed by the U.S. Department of Health and Human Services.

Scary Mommy blog lauds PACER's bullying resources
Posted: 10/10/2017
In a recent post on the popular Scary Mommy blog titled "Everyone Needs To Hear This 3rd-Grader's Advice About Bullies," mom Kimberly recounts her daughter's experience with bullying—and credits PACER's bullying prevention resources with helping her manage the situation.
Kimberly's daughter Juliet was being bothered by a boy at school. At first Kimberly thought it was an isolated incident. As it continued to happen, she worked with her daughter on ways to deal with it.
"At first, it didn't dawn on me that this was bullying. As the incidents trickled in, I coached her through them," Kimberly wrote. "I don't think I wanted to believe that she was being bullied."
Kimberly then cites resources from PACER's National Bullying Prevention Center, including the "Parents Need to Know" page that includes a checklist to determine if your child is experiencing bullying.
Like so many parents, Kimberly wondered where parents draw the line between innocent annoyance from a fellow student and bullying behavior. Using PACER's resources, Kimberly determined that her daughter was being bullied and she contacted the teacher immediately.
Kimberly says that the boy apologized to her daughter and the situation was handled well. She and Juliet created a video that talks about the experience and what they want other kids and parents to know about bullying.
Kimberly encourages parents to recognize the signs of bullying and communicate them to the teacher or other school staff as soon as possible.
"I hope that by sharing our story, we can help other moms and kids who are going through this," Kimberly writes, "or, as my daughter said, may experience it in the future."
Clarisonic building confident advocates to prevent bullying
Posted: 10/4/2017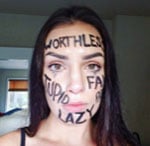 PACER's National Bullying Prevention Center and Clarisonic® announce a new partnership and campaign designed to drive awareness and raise donations for PACER's bullying prevention efforts. Clarisonic wants everyone to feel confident about the skin they're in. Uncovering personal confidence and building it within others can help everyone resist bullying and spread positivity. For every #CleanTheMean social post shared on Facebook or Instagram this year, Clarisonic will donate $1 to PACER's National Bullying Prevention Center, up to $100,000. Learn how sharing your post contributes to a kinder, more beautiful world.
Disney Junior and PACER's National Bullying Prevention Center Inspiring Children to Choose Kindness
Posted: 10/3/2017
Join Disney Junior and PACER's National Bullying Prevention Center to explore and inspire what it means to choose kindness! Disney Junior is encouraging children to show kindness at home, school and within their community with this Kindness Kit available to download for parents and schools across the country. Disney Junior's new series "Vampirina" tells the story of a young vampire girl who faces the joys and trials of being the new kid in town when her family moves from Transylvania to Pennsylvania. The series follows Vampirina (aka "Vee") as she adjusts to life in the human world, including making friends and attending a new school. Along the way, Vee learns that it may be easier to blend in with her peers, but it's more valuable to celebrate the qualities that make each individual unique. Download the Disney Junior Kindness Kit.
TLC's Give A Little Campaign
Posted: 10/3/2017
We were excited to be part of the #GiveALittleTLC awards on Sept. 27th, hosted by TLC in partnership with Redbook and PACER. This inspiring night honored individuals who are making the world a kinder, more accepting and inclusive place. Congratulations to everyone honored! Learn more about TLC's Give a Little campaign.