Income Tax Preparation Services—
Volunteer Income Tax Assistance (VITA)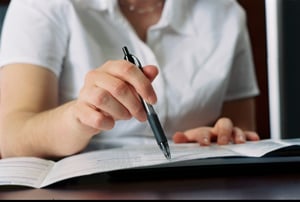 Volunteer Income Tax Assistance (VITA) is a government program that provides free tax preparation services for people with certain levels of income. VITA collaborates with the National Disability Institute (NDI), and Real Economic Impact (REI) Tour, and the Disability and Business Technical Assistance Centers (DBTACs) to better serve individuals with disabilities. Two significant efforts being made through these collaborations are:
Heighten awareness on the obligations VITA sites have under the American with Disabilities Act (ADA) to provide:

Better access to VITA facilities and to the location of the VITA services.
Alternative ways to communicate. Examples include audio recordings, text and instant messaging, and Braille and large-print materials.
Reasonable modifications and auxiliary aids and services.

Heighten awareness of disability etiquette and disability-specific tax issues related to:

Income sources for filers with disabilities
Tax provisions relevant to filers with disabilities.
Tax provisions relevant to parents of children with disabilities.
VITA sites are located in many but not all states. To find out what income level is required to qualify for VITA services and if there is a VITA site located near you:
Call 1-800-906-9887
Visit www.irs.gov and search on "VITA"