Save The Date! - PACER's Annual Benefit
Saturday, November 5, 2022
Become a Corporate Sponsor
There are many different sponsorship opportunities available. If you are interested, please contact Debbie Andrews, 952-838-9000 or [email protected]
---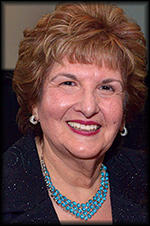 By supporting PACER, you are helping us make an important difference in the lives of children with disabilities and children who are bullied. We could not do this work without your help. Whether you are one of the many wonderful donors, board members, sponsors, or volunteers, you have made tonight's Benefit possible. Your generosity makes it possible for us to continue to provide services at no cost to families. We are so grateful to you!
We especially thank our corporate and individual sponsors for their generous support. We also want to thank the co-chairs of the Benefit.
This year has been very exciting for PACER. We received more than 38,000 requests for individual assistance from parents, professionals, and others. Some other highlights of the past year include:
Nearly 26,000 people attended workshops, presentations, and other special events; 94 percent reported they would use the information they learned to help improve educational outcomes for their children or students
October 2021 marked the 15th anniversary of National Bullying Prevention Month
More than 2.2 million visitors have accessed PACER's websites. PACER has more than 77,000 followers on social media platforms, including Facebook, Twitter, and Instagram
More than 2 billion potential viewers read about PACER and PACER's National Bullying Prevention Center in online media coverage
84 percent of PACER's funds went directly to programs; just 16 percent of our budget goes to management and fundraising, which auditors state is well below industry standards.
Every day, we hear success stories of children and families whose lives are better because of the help they receive from PACER Center's dedicated staff.
It is because of the broad community support from people like you that PACER can continue to provide its innovative resources and offer the gift of HOPE!
---