Highlights

Get involved in this month long campaign uniting a nation to take action at the local level to prevent bullying -and promote kindness, acceptance and inclusion- in schools, communities and online.
---

Bullying Prevention 101
We have teamed up with Planet Fitness' Judgement Free Generation® initiative to develop "Bullying Prevention 101," a free educational resource designed to equip teachers, counselors and other educators with tools to empower students to prevent bullying and stand up for kindness. This comprehensive online module provides resources and engaging activities designed to help students develop the skills to advocate for their peers, whether you are just beginning the bullying prevention conversation in your school or taking further steps to spread kindness. The material is available for elementary, middle, and high school students.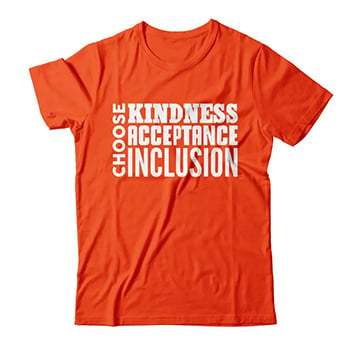 Order the official t-shirt and sticker set
These custom-designed products display the inspiring message to "Choose Kindness, Acceptance, and Inclusion." Available for $12 per shirt and $8 per sticker set (10 stickers per set), with 100% of net proceeds going to PACER's National Bullying Prevention Center. Order by October 7th to receive in time for Unity Day.
---

Include Someone, Make a Difference
A new campaign, created in partnership with Cartoon Network's Stop Bullying: Speak Up initiative, to inspire kids across the country to include someone at lunch, recess, or wherever it's needed most to stop bullying before it starts. Features resources with ideas to include along with an "Include Someone" kit for educators
Features
Event Kit

Resource Kit
Order the "Create a World Without Bullying" resource kit which contains print materials for at least 50 participants.
Kids Against Bullying website

Kids Against Bullying

website
Innovative, educational website for elementary school students to learn, engage in activities, and be inspired to advocate for self and others.
Teens Against Bullying website

Teens Against Bullying

website
A website created by and for middle and high school students, with ideas to address bullying, be heard, and lead change in an important social cause.
Questions Answered

Questions Answered
You asked, we answered! Response options include images, 60-second snapshot, longer articles, video and poll.
Students With Disabilities

Students With Disabilities
A comprehensive overview of addressing and preventing bullying and harassment of students with disabilities.
All-In

ALL IN
Free online, year round toolkit with a new classroom lesson each week! Create environments in which each student is INcluded, INvested and INvolved.
I Care Because
It's time to do something.
Erlante, 11, MN
I've been bullied because I have short hair and the things I like...Well I'm tired of it! I want to be who I am, not someone I'm not. Why can't they accept me for who I am? I just want it to end!
Toni, 13, IN
My self-esteem was crushed my classmates and even teachers because of how I look and the way I act. They made fun of me pointed out every flaw there was in me and practically made me a loner. Everyday at school was torture. Everyone in class made fun of me, toyed with my emotions, laughed at my face, and tell me that they'd rather die than be with me. That was 3 years ago. Now that I'm in college, I've realized the kind of torment they inflicted on me and I don't want that to happen to others. Together we are better than them. 
Johannah, 18, Tacloban City, Philippines
If people take the time to read all the comments on this site, you can see that you're not alone. A lot of people have been bullied, and if we all just come together and make a stand against it, then maybe we can finally put an end to bullying.
Scarlet, 15, Maryland, US
All through elementary school I was bullied and I know how it feels. In class now, for our bell-ringers we have to write a paragraph everyday and almost everything I've written has been about it. People don't seem to realize the words they're saying hurt. I went through it and I know how it is.
I'm planning on getting my school involved. 
I care because that was me up until I moved. 
I feel it too, guys. Remember that you're loved. <3
Jenna, 13, Mississippi
I care because I get affected by bullying everyday. Just yesterday people were throwing food at me on the bus. People think I'm an easy target because I'm already hurting without them bullying me. People need to help each other not break each other down.
Hannah, 15, Illinois
alot of my friends have been bullied and never told any one.i ended up telling someone and changed there life .they were thankful but i think that you should tell someone.
dallas, 13, florida
i my self gets bullied.i am the type of person that if you say something mean ill take it seriously.i have bbeen bullied so much to the point it has ccaused me to harm my self just so i can be perfect. i hope that every young girl and boy knows that ttey are beautiful in some way ~stay strong 
chesee, 15, north carolina
Videos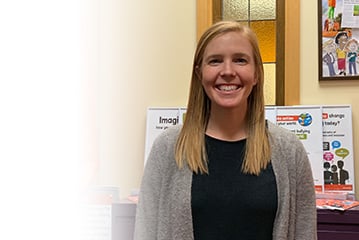 PACERTalks about Bullying - Season 2
We are thrilled to return for another season with more videos featuring interviews, stories, and informational content. New this season will be the feature "Ask Us" in which we will respond to questions from students around the world.
Documents
Notifying the School About Bullying — Using a Template Letter

PACER Center has created template letters that parents may use as a guide for writing a letter to their child's school. These letters contain standard language and "fill in the blank" spaces so the letter can be customized for your child's situation.

Version for a Student with a 504 Plan (Word Doc | Pdf)
Version for a Student with an IEP Plan (Word Doc | Pdf )

"What You Can Do"

This 4-part handout series provides comprehensive information for students and adults about how to help someone who is experiencing bullying, as well as how to address bullying in the community.
Support Kindness, Acceptance and Inclusion for All Students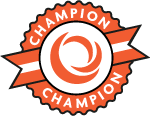 Become a Champion Against Bullying
Join the hundreds of nonprofits, schools, and community groups that collaborate directly with PACER's National Bullying Prevention Center by using and sharing our bullying prevention resources in their communities.
Survey Monkey Contributes to NBPC
Sign up and you will receive surveys by e-mail from SurveyMonkey customers who need your opinion. For every survey you take, SurveyMonkey will donate 50 cents to PACER's National Bullying Prevention Center, plus you'll get a chance to win $100 in an instant win game.