Archived News - 2016
Posted: 1/26/2016
On January 22, 2016, The Minnesota Department of Education, School Safety Technical Assistance Center, hosted the Minnesota Safe and Supportive Schools Conference: Addressing Bullying In Schools in partnership with PACER's National Bullying Prevention Center and Hamline University's School of Education.
This one-day conference convened Minnesota educators, school support staff, parents, student leaders and education stakeholders to increase knowledge about bullying prevention and how to create a positive school climate. Learn more>>>
Life is Strange, PACER collaborate in campaign
Posted: 1/15/2016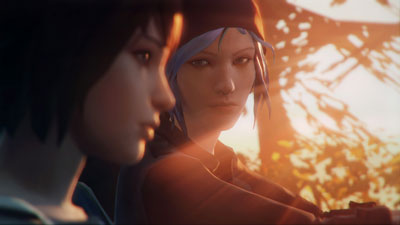 PACER's National Bullying Prevention Center is thrilled to collaborate with Life Is Strange for the #EverydayHeroes campaign. Share a story, using #EverydayHeroes, about how you overcame adversity, stood up for what's right, or helped a friend in need. Every post using the hashtag #EverydayHeroes will increase Life is Strange' donation to PACER's National Bullying Prevention Center. Share your story, support bullying prevention, and show those experiencing bullying that they are not alone! To learn more about this campaign and read the collection of amazing stories, visit http://everydayheroes.lifeisstrange.com.
Headed to Hollywood
Posted: 1/14/2016
In 2011, as an 11-year-old, Tristan McIntosh recorded the song "You Can't Take That Away From Me," for PACER's National Bullying Prevention Center "Unity Dance" song, which celebrates the importance of looking out for each other and celebrating each other's differences. On January 7, 2016, Tristan appeared on American Idol and was unanimously voted by the judges for the "golden ticket" to the next round in Hollywood. Congratulations Tristan, you are amazing and thank you for making a difference! Read more>>>