Be a Buddy . . . Not a Bully
Posted: 6/25/2013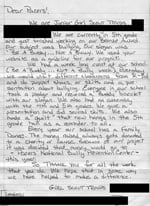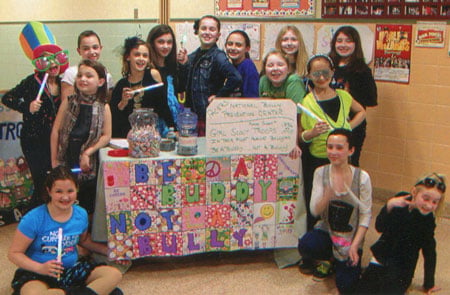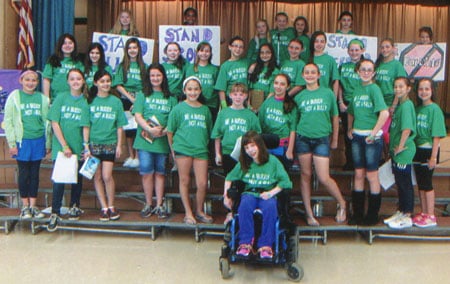 Dear PACER!
We are Junior Girl Scout Troops. We are currently in 5th grade and just finished working on our Bronze Award. Our subject was bullying. Our slogan was, "Be a Buddy… Not a Bully." We used your website as a guideline for our project.
We had a week-long event at our school. (Be a Buddy… Not a Bully week). Every day we would visit different classrooms from K- 3rd and do puppet shows, or skits and a presentation about bullying. Everyone in our school took a pledge and received a "Buddy" bracelet with our slogan. We also had an assembly presentation and did several skits. We also made a "quilt" that now hangs in the 5th grade hall as a reminder to all.
Every year our school has a Family Dance. The money raised always gets donated to a charity or cause. Because of our project it was decided that money would go to – Pacer's National Bullying Prevention Center- this year. So THANK YOU for all the work that you do. We hope that in some way we have helped to make a difference.
Girl Scout Troops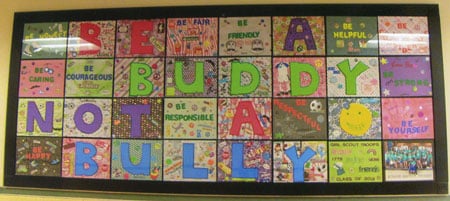 By: Girl Scout Troops