Are You Ready for a Bully Boogie Challenge?
Posted: 10/25/2016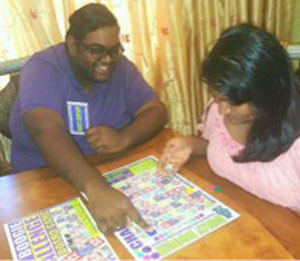 Do you know how to be a friend or how to prevent bullying? Can you describe bullying and other hurtful behaviors? The right answers could get you all the way to the finish line in The Bully Boogie Challenge Board Game. This family game, created by South African student Ryan Prithraj and his father, explores bullying from all angles with players gaining and losing spaces in a Chutes & Ladders format.
Ryan created this game as a college student with the aim of helping children learn the effects of bullying as well as the core concepts. Ryan himself suffered bullying throughout his school career and has never forgotten it. Because of his experience, he wanted players to get a feeling of the consequences of bullying as they maneuver their way through friendly and bullying behaviors to reach the Finish Line.
The game has already sold thousands of units since its debut last December and has received an endorsement from the KwaZulu-Natal Department of Education as a tool that "equips schools and teachers with a foundation which can go a long way in creating awareness about bullying."
By: PACER's National Bullying Prevention Center