Inspired Fundraising
The Not Perfect Hat Club — Celebrating Each Child's Unique Gifts
Posted: 4/10/2015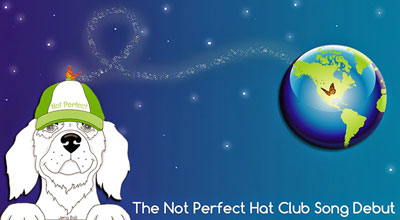 CritterKin's "Not Perfect Hat Club" is an engaging, entertaining and delightfully playful way to teach kids that perfection is not an option. It grew out of CritterKin's visits with elementary school students who repeatedly said negative things about themselves and their work. It was clear we needed to find a way to help the kids set their judgments aside and trust both themselves and the creative process.
In its first incarnation, the "Not Perfect Hat Club" was not a club at all, just a battered, green sun hat that Jena wore to class one day to make the kids laugh. When they asked why she was wearing it, she told them it was her "Not Perfect Hat" and asked them why it's important to wear one. A lively discussion followed about what it means to be "Not Perfect," in which the kids imagined and described their own "Not Perfect" hats.
The Not Perfect Hat Club has since grown into an illustrated CritterKin storybook, lesson guides and a variety of project based learning activities that encourage kids to throw perfection to the wind, trust themselves and explore their creativity.
$1 from every book CritterKin's book sold will be donated to PACER's National Bullying Prevention Center.
Permalink for The Not Perfect Hat Club — Celebrating Each Child's Unique Gifts
Romantic novel author finds inspiration from Unity Day
Posted: 3/9/2015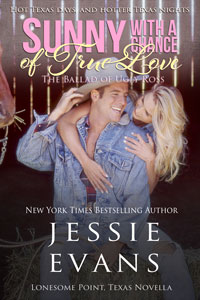 "I first learned about PACER when Ellen spotlighted the organization's Unity day. So earlier this year, when my older son (10) was dealing with bullying at school, your work immediately came to mind. My son has mild Tourette's Syndrome that manifests in twitching and other verbal and non-verbal tics. He's been bullied and mocked before at other schools, but this time around he was the one stepping in to protect younger children being bullied by the boys in his class. I was so proud of him for wanting to be a knight in shining armor, but putting himself in the line of fire resulted in him being physically threatened, teased, and ostracized. I watched the light go out of his eyes a little more every day and it was so painful for our entire family to see our happy boy shut down emotionally. We ended up transferring my son to a charter school, where he has thrived.
That's why I wrote SUNNY WITH A CHANCE OF TRUE LOVE and decided to donate 50% of the first month's proceeds to PACER's National Bullying Prevention Center. I wanted to do something to help children who experienced similar, hurtful bullying situations. After publishing this romantic novel, so many women came forward with stories of their own bullying or situations where their children were struggling with bullying. This fundraiser not only ended in a nice sum to donate, but it also reminded me about the power of kindness and good people working together."
— Jessie Evans
Permalink for Romantic novel author finds inspiration from Unity Day
Buckets vs. Bullying
Posted: 9/12/2014
This past summer, James and Jack decided to bring together their passions for basketball and bullying prevention. James and Jack had participated in WE DAY and learned that "charity should not be 'work', instead it should stem from joy." This is what led to their great idea for a summer camp, Buckets vs. Bullies. James and his brother Jack wanted to use their joy in life, basketball, to help stop bullying. They held two camp session in the summer for boys and girls ages 6 to 10 and donated proceeds to PACER's National Bullying Prevention Center. Participants enjoyed a week full of basketball fun, while supporting a great cause! At the end of the camp session, the brothers raised $1,050 to donate to PACER's National Bullying Prevention Center to help prevent bullying!
Permalink for Buckets vs. Bullying
One Step Closer
Posted: 7/1/2014
Middle school students Allison, Malisha, and Dori wanted to educate people about bullying. So they set up a stand in their community center to educate adults and students in their community about how bullying affects students and what they can do to stop it. They also collected donations to send to PACER's National Bullying Prevention Center. They write, "You have inspired our group to help our community and stop bullying! all of our group now feels like we have done something that is helping the community. We hope we helped with your program and we now know we are one step closer to stopping bullying!"
MATT
A film about the power of never giving up
Posted: 6/3/2014
This is a film about MATT who was given a 5% chance of survival at birth. Not only has he survived but he has become an inspiration for an entire community
Matthew Tapia was born 3 months pre-mature, a mere 1.5 pounds. Doctors gave him a 5% chance of survival, and if he was able to defy the odds he would barely be able to speak or even walk. 18 years later, Matt is a senior at Santa Monica High School. Gregarious and defiant, Matt has used his stubbornness to not only survive but put himself on track to attend college next year. Matt is a huge sports fan and dreams of being a play by play guy one day. Heading into his senior year, Matt took advantage of an opportunity offered to him by a brave coach and some open minded kids, and joined the football team. Matt didn't miss a practice all year. The indomitable spirit and positive attitude that Matt exuded inspired a team in search of an identity. They rallied around Matt, made him part of the team, and hung out with him after school. For a kid who battled a stigma of mental illness his whole life, he had now found a band of brothers he can call family. The team had a winning season and marched into the 2nd round of the playoffs, but this season was about more than wins and losses, it was about overcoming obstacles.
Copyright Diesel Films Inc.
Donate
Matt encourages everyone to support the National Bullying Prevention Center. He believes all kids should be given the opportunities that he's been able to take advantage of, regardless of the challenges they face. Matt wants all kids to be empowered and included and not bullied. Sign up at Matt, The Film website or to honor Matt and the film donate directly on PACER's website.
Learn More
Website: http://www.mattthefilm.com/
Facebook: https://www.facebook.com/MATTTheFilm
Matt, is a Diesel Films, Inc. original short about the power of never giving up. Diesel Films is a Santa Monica creative agency that creates compelling content for the some of the biggest brands in the world. Diesel stands by its philosophy of BELIEVE, CREATE, & INSPIRE.
Interview with Executive Producer Seth Shapiro, an Emmy Award winning creative that has worked for and with some of the biggest names in the world of sports and entertainment. Shapiro just collected his 2nd Emmy Award for his Senior Producer role with NFL UP! the innovative fitness activation from NFL.com. Shapiro has fostered the growth of Diesel Films, who has worked with 50 Fortune 500 companies, producing some of their highest rated work to date.
Permalink for MATT
A film about the power of never giving up