Stories
Filter by story categories: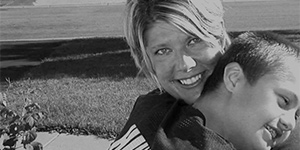 You can also check out our
Directors Blog
,
"Our goal is to be thoughtful and positive in what we do. We work with schools and parents and kids, encouraging everyone to come together to prevent bullying"
He Finds the Hero in Himself
Posted: 5/5/2019
Caleb first experienced bullying in the 7th grade. The bullying continued into 8th grade and then into his freshman year. He was told by his peers that he would never amount to anything, but during his freshman year, Caleb's life changed.
"One day during English class, we watched a student-led bullying prevention presentation by upper classmen," Caleb said. "The presentation educated me about the different types of bullying, the effects of bullying, and how to stand up to bullying, and they showed videos of students sharing their experiences with bullying. Their motto was 'Anyone Can Be a Hero' and stand up for bullying. It was in that moment that I wondered if I could."
One year later, it was Caleb giving that same bullying prevention presentation to freshman. By the following year, he was in charge of the entire school program, including expanding the effort to the middle school where he was first bullied.
The program offers a survey about bullying at the beginning of the year to collect data. The presentation includes NCT (Name It. Claim It. Tame It) Scenarios, the students sign a Be a Hero pledge, and feedback is gathered from the freshman about what they learned, what was most effective, and what could be improved to make more of an impact.
Feedback from students has been positive, which includes: "It changed my life," "I now feel I have the courage to stand up against bullying," and "I now know that I don't have to fight bullying alone."
"Since the student-led bullying prevention presentation has been implemented, we have seen the rate of bullying dramatically go down and countless lives touched," Caleb said. "I know that there are so many young adults struggling with mental health and that the rate of bullying is growing every day, and that there are many teens out there who feel completely and utterly alone, helpless, hopeless, and powerless. I want to empower others to do incredible things with their lives, and perhaps, even more importantly, truly impact the lives of others."
It is Caleb's goal to expand this student-led program to all public schools in Portland, Oregon, and to other schools nationwide!
Permalink for He Finds the Hero in Himself
---
The Power of Video
Posted: 5/1/2019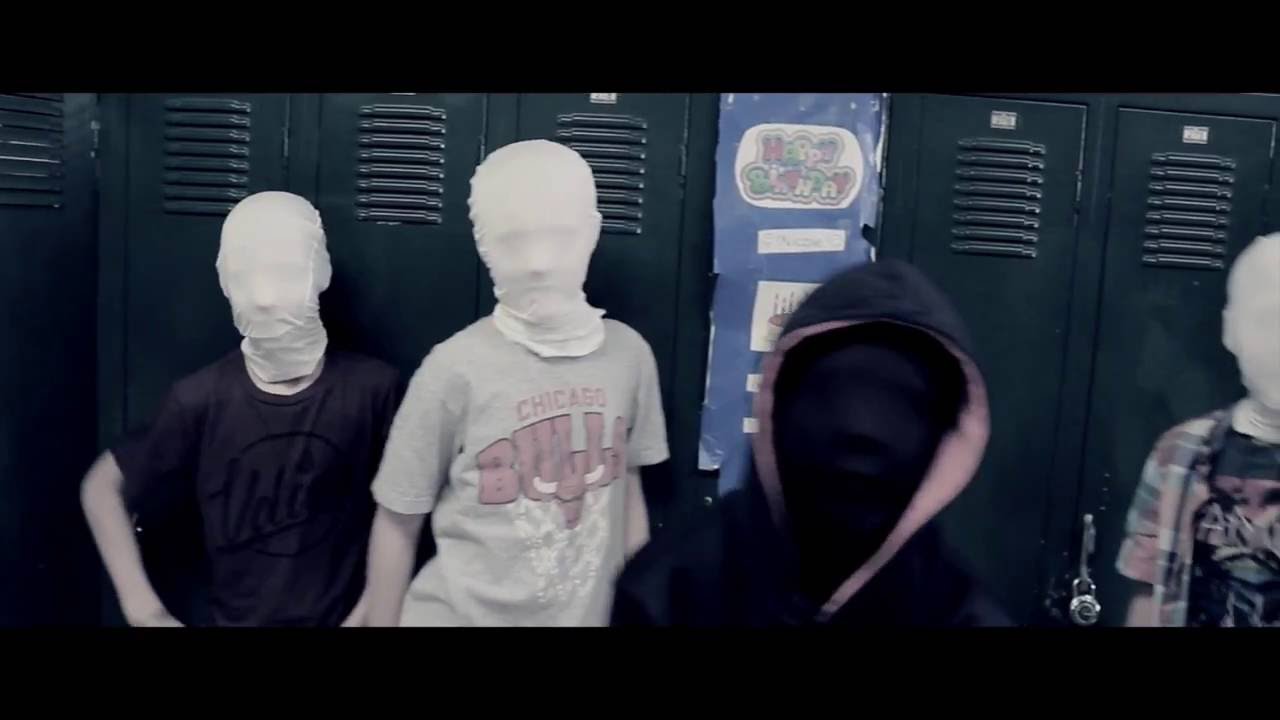 Six minutes and 37 seconds can be very powerful. Just watch Jonah's video.
Jonah and his family moved to Chicago from Ireland when he was in elementary school, and he was the youngest and the shortest in his class. In fifth grade, Jonah was playing basketball during school with some kids who were mean and he realized, "I don't want to hang out with these kids anymore." After several years of experiencing and witnessing bullying, he started thinking about how bullying affects kids and schools.
Jonah is "really big into film," and it doesn't hurt that his dad is a filmmaker and his mom is a dance instructor. Friends from school and his dance class shared some of their bullying experiences by anonymously writing their stories on strips of paper. Jonah took those home and started creating a script from those experiences and his own.
This video demonstrates the impact of bullying on everyone because, as Jonah says, "If you are not part of the solution, you can still be part of the problem." It also draws attention to cyberbullying, in which the kids who bully others are often faceless. It shows that anyone can participate in bullying behavior, and that the experience is very frightening.
Jonah really believes kids are getting it. He believes this video is making an impact on students from all over the Chicago area and beyond- it has reached Ireland, UK, Australia, and Indonesia. Since creating the video, there have been more than 540,000 views. Schools are showing the film in gym and health classes, and coaches are showing it to their teams. Jonah's mother is in awe at how much support they have gotten.
Go ahead and share this film! We want everyone to see it.
Permalink for The Power of Video
---
Dance In This Dream
Posted: 4/30/2019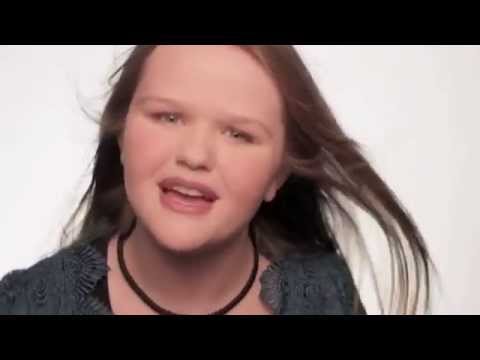 Sara Stevens is a 15 year old singer who enjoys every bit of life! She has also experienced being bullied. She was bullied for being too tall, for drawing too much, for singing in class. Sara says, "I can't help it. I have music inside me and I need to let it out." Sara decided that she wanted to make singing her life-long career and reach out to those who have experienced bullying.
Sara's song, DANCE IN THIS DREAM, which was inspired by what she had gone through, has a powerful message about "looking for the positive and overcoming the negative. The most important thing a person can do is to be him or herself. Don't let anything hold you back, take your chance, find your dream and everything is possible!" She hopes this song will touch many lives.
DANCE IN THIS DREAM
There are dark days we wish to forget
There are times we feel sadness and pain
Twisted words we might someday regret
Bitter memories left out in the rain
But I've learned lessons of love come with tears
Time takes away sorrow and fear
My heart will grow stronger
Surrounded by light
Surrounded by love
I'm not afraid to dance in this dream
I can't believe what's happened to me
I'll find my way through all I believe
Unbroken when I dance in this dream
Many burdens we carry inside
Tender wounds from the struggles we bare
Endless searching for somewhere to hide
Restless longing for dreams we can share
But I've seen visions of hope in these eyes
Life teaches the truth from these lies
My heart will grow stronger
Surrounded by light
Surrounded by love
I'm not afraid to dance in this dream
I can't believe what's happened to me
I'll find my way through all believe
Unbroken when I dance in this dream
Here I stand with my arms opened wide
Do you believe in me
Heaven knows what tomorrow may find
I'm gonna spread these wings I'm gonna learn how to fly
Not afraid to dance in this dream
I can't believe what's happened to me
I'll find my way through all I believe
Unbroken
When I dance in this dream
Not afraid to dance in this dream
I can't believe what's happened to me
I'll find my way through all I believe
Unbroken
When I dance in this dream
Permalink for Dance In This Dream
---
The International Stage
Posted: 4/25/2019
Madison Starr Kunst, Miss Teen Pennsylvania International 2016, was proud to share information about PACER's National Bullying Prevention Center from the international stage at the Miss Teen International competition in Jacksonville, FL. Ten girls from the competition were given an opportunity to speak and even though Madison did not take home the crown, she was able to speak about her bullying prevention efforts and the importance of PACER.
At the age of 12 Madison experienced a very rough time due to bullying. She was diagnosed with severe scoliosis and needed to wear a back brace. She was teased nearly every day by her peers and even by some of her friends. She often asked herself why it was happening to her; why would others tell her she would never be successful? Madison's platform of bullying prevention allows her to share her story and speak to others who do not think it possible to stand up for themselves and get help. She is working with student groups, sharing her "Don't Let Bullying Define You" poster board and bracelets, and inviting them to sign a pledge against bullying. Madison is using her voice to make a change!
Permalink for The International Stage
---
Prom Dresses for a Cause
Posted: 4/20/2019
I guess my freshman year. I spent a lot of time in the girl's bathroom of my school, always scared because of one girl. One girl, who had no consequences for her behavior because her mother was a teacher and none of the other teachers and administrators wanted to get involved. I called my mom from the bathroom at least once a week begging her to come get me. It took an entire school year of crying and constant calls to the school by my mother for us to get help. After all was said and done, I decided to take back my power and use the bullying that I experienced to inspire me. I'm not the only one she has bullied and I'm sure I won't be the last. It is however, the last time I would give her any power in my life.
The next year was so much better and this year, my junior year, I decided to speak out and give back. I want everyone to find their voice and use it loud and proud and if nobody is listening, yell louder! I wanted to find a creative way to raise money and bring awareness to bullying. That is how the Prom Closet started. So many kids don't go to their proms every year but I am determined that it not be because of financial difficulties. We posted a message on Facebook asking if anyone wanted to clean out their closets and get rid of their old prom dresses. The response was overwhelming. Our local mall donated the space to hold the event and so many local businesses have donated things, like dinners, spray tans, flowers, tuxedos, hair do's. To date we have 302 dresses either donated or being sold for $100 or under. If someone donated a dress then 100% of the proceeds go to PACER and if someone brought in a dress for us to sell for them, they receive 90% and PACER receives 10%. Our goal was to try and raise $300 dollars but we have far surpassed that number. We are continuing the project until May 8th, and I hope to pass it down to another junior next year so they can continue to give back. It has been an amazing experience to fight for something so near and dear to my heart and to watch the faces of girls, who would otherwise not be able to afford to go to their prom, walk out feeling beautiful and confident.
My giveback, helps not only girls and boys afford to go to prom and raise money for bullying prevention but we are also allowing students to come in to work their community service hours they need to graduate. It's a triple threat!
Permalink for Prom Dresses for a Cause
---
An Outstanding Teen Promotes Bullying Prevention
Posted: 4/15/2019
Cassidy Stoltenberg is the 2016 Miss Randolph County Outstanding Teen and has reached out to schools and community groups in North Carolina to educate students about bullying prevention. She has done some amazing things in the community!
Created videos discussing bullying
Provided public service announcements for the local radio stations to promote bullying prevention
Made hundreds of orange ribbons to be distributed in the schools
Provided written literature and presented PACER's Teens Against Bullying message to middle and high school students
Initiated petitions to bring an end to bullying. Cassidy has almost 1000 signatures from students who have taken the pledge recognizing that "The end of bullying begins with me"
Started open discussions during Young Life club meetings to encourage others to join in bringing more awareness to issues of bullying within the community
Cassidy is also planning to request a governor's proclamation naming October as North Carolina's National Bullying Prevention Month. She will be competing in Miss North Carolina's Outstanding Teen Pageant this summer with a goal to be crowned, and use her platform to further the discussion across North Carolina about bullying prevention. Learn more about Cassidy's efforts.
Permalink for An Outstanding Teen Promotes Bullying Prevention
---
Running For a Cause
Posted: 4/10/2019
After experiencing bullying, 14-year-old Spencer decided he wanted to give back to his community by holding a Run Against Bullying. He worked to involve his entire community by reaching out to local schools as well as local businesses for sponsorship. "I decided that I wanted to find out a way to help children avoid being bullied, like I was," said Spencer. "I love to run and always race in events that raise money for charities. I combined both passions and hosted Spencer's Run Against Bullying." Along with organizing the race, Spencer ran 100 miles during his training for the big day. The race was a huge success, raising $16,000! Spencer donated proceeds from the race to PACER's National Bullying Prevention Center, his elementary and middle school, and to other local schools to start a bullying prevention task force.
After his own experience with bullying, Spencer has some advice for students who may be experiencing themselves. "I believe it's important to stay true to who you are," says Spencer. "Don't let anyone make you feel bad about being different. Everyone is different!"
To learn more about Spencer and his story, check out the inspiring video he made here.
Permalink for Running For a Cause
---
Girls Against Bullying Girls
Posted: 4/5/2019
I was first bullied in first grade. I was told I was stupid and fat. I was hit. In school there was a group of girls that would gang up on me. I knew then that I had to do something about this problem. After weeks of name calling and comments I finally went to my parents. In 2009 I started G.A.B. Girls. I was only 9, so I knew I needed help; to not only help my friends and myself but other children.
Together my mom and I brainstormed what we wanted our support group to stand for. We came up with G.A.B. Girls (Girls Against Bullying Girls). Mom had me research and read about bullying, as well as abusive behavior, so I could learn to help others and help me understand why some people could be cruel. My parents set up a Facebook and website. Mom ordered bracelets and t-shirts. I answer all my own email from girls asking for advice or moms wanting to help their kids. We just started doing workshops two years ago. I really enjoy doing them and know that I am making a difference. My website is gabgirls.wix.com/gabgirls.
My workshops help teach others about anti bullying, building self-confidence, and working together to make a difference. In my workshops I use my 5 step plan B.R.A.V.E. I also teach them to tell the bully to stop, walk away from the bully, tell an adult that they trust, and never fight back with the bully. Last year I went to Atlanta, Georgia to speak about G.A.B. at Kids are Heroes. I really enjoyed it because I was able to meet kids from all over the world who have their own passion to make a positive difference. I also had so many people come to me and tell me their story about when they were being picked on by another.
We all need to all stand up if we see bullying going on and we need to take a stand to do what is right, to make a positive difference in our community. Here is my advice,"don't be a bystander on anything." If you see someone being mean or doing something wrong, SAY SOMETHING. Think how you would feel if you were in that victim's shoes and were all by yourself. Get involved in your community and school. Find trusted adults and ask for their support. Start a support group or just volunteer to a cause that is important to you. It can be something as simple as offering to help pick up sticks in an older person's yard.
Permalink for Girls Against Bullying Girls
---
Raise the 5 Percent
Posted: 4/1/2019
Technology has led to new ways for people to bully each other, it's called cyberbullying. Kids of all ages are constantly on social media websites boasting their opinion about whatever, and whoever they want to. There has always been that one person on the internet that feels they need to make others feel bad. I would know — as I was one of those targeted. I was constantly harassed and at times threatened over social media.
My story goes like this, all throughout middle school and through a good part of high school, I had a Facebook profile. I would always post what I was thinking and how things were going. Then one day I found out that you could post your relationship status on your basic info page. Since the girl I was dating at the time was on Facebook I thought it would be a good idea to post that I was in a relationship with her. To this day I consider it to be one of the biggest mistakes of my life.
After that post, I was bombarded daily by insults from people boasting their opinion about my relationship status. At times I received threats from people who didn't even live where I was from. The feelings that resulted from the bullying were unlike any I could ever imagine. I have always been one of the bigger students on campus. This being the case, nobody ever tried to bully me in person. But when people started to "Bully" me online, I realized just how little I was in this world. From that day on I made a vow, which was to never use any form of social media again. I thought that deleting all of my social media accounts would help end my problems and in a way it did. Then I saw how I wasn't the only one who had been affected by cyberbullying. I realized that there have been so many cases in which people were bullied to the point where they begin to harm themselves and at times even commit suicide. I knew that I had to do something.
My name is Kellen and I am want to be a part of the bullying prevention movement. I did some research and found that only 5% of students who witness cyberbullying ever report it. I feel that it is my duty to spread awareness about the subject, so I created "Raise the 5%." It's goal is spreading awareness on cyberbullying. I have created a twitter account, which you follow at @RaiseThe5. Together we can stop cyberbullying.
Permalink for Raise the 5 Percent
---
Raise Your Crown Against Bullying
Posted: 3/30/2019
My name is Olivia Pierce. I am 14 and in the 8th grade. When I was in kindergarten, I struggled with a learning disorder and acted out in class due to frustration. The other kids saw I was different and would bully me. No matter what I did after that, the kids never accepted me. With some help from my parents and teachers, things got better for me academically, but I was still bullied and didn't have many friends. Luckily, I was able to turn to my parents for help. You should always tell your parents or another adult if you are bullied.
I've been told I have thick skin, because I kept trying to make new friends even though it felt like I would never have any. In middle school, I finally have some good friends and they do not judge me based upon my behavior in Kindergarten. Because of my experience, I go out of my way to make kids feel accepted and I do not judge them because they are different. Now I have a lot of friends who support me in my stopping bullying effort and they accept me for who I am because I accept everyone for who they are. I don't care what other people think of them because, to me, everyone is special on the inside no matter what they are on the outside.
A year ago, I launched the "Raise Your Crown Against Bullying" initiative to help show other kids that are bullied that they are not alone. I also spend a lot of my volunteer time being an advocate for bullying prevention causes. I want every kid out there to know that bullying can happen to anyone, even adults. It is wrong, and everybody should be treated kindly.
As a result of my volunteering this past year, I earned The Gold President's Volunteer Service Award for completing 125 hours of community service. That was such an honor. Some of my bullying prevention activities include The Faces of Change — The Youth Advisory Board of PACER's National Bullying Prevention Center, PACER's Run Walk and Roll Against Bullying, and advocating through my own nonprofit "Raise Your Crown Against Bullying." Learn more on my Facebook page.
Permalink for Raise Your Crown Against Bullying
---
Send Us Your Story or Video
Submit a video, story, poem, artwork, or audio clip expressing how you feel about bullying, how you think it affects students and schools, what you have done to prevent bullying, or what others can do to prevent bullying.