Highlights

October is National Bullying Prevention Month
Get involved in this month long campaign uniting a nation to take action at the local level to prevent bullying in schools, communities and online.
---
Unity Day Posters
Encourage your community to wear and share orange in support of bullying prevention with a free 24' x 36" poster to display in your school, home or community.
---

New! Every Step You Take
Classroom activity designed to create a visual which help students recognize the impact of their collective actions.
Order the official t-shirt and tote bag

These custom-designed products display the unifying message that "Together we can create a world without bullying." Available for $12 per shirt and $20 per tote, with 100% of net proceeds going to PACER's National Bullying Prevention Center. Order by 10/4 to receive before Unity Day.
---
Spookley the Square Pumpkin, Classroom Toolkit

Spookley is a square pumpkin who lives in a round pumpkin world. The story beautifully delivers a message of kindness and acceptance in a fun, accessible format.
---
United for Kindness, Acceptance, and Inclusion

Make a commitment to support those who have been hurt or harmed, treat others with kindness, be more accepting of people's difference, and help include those who are left out.
Features
Event Kit

Event Kit
Order the "Create a World Without Bullying" event kit which contains printed resources for up to 50 participants.
Kids Against Bullying website

Kids Against Bullying

website
Innovative, educational website for elementary school students to learn, engage in activities, and be inspired to advocate for self and others.
Teens Against Bullying website

Teens Against Bullying

website
A website created by and for middle and high school students, with ideas to address bullying, be heard, and lead change in an important social cause.
Questions Answered

Questions Answered
You asked, we answered! Response options include images, 60-second snapshot, longer articles, video and poll.
Students With Disabilities

Students With Disabilities
A comprehensive overview of addressing and preventing bullying and harassment of students with disabilities.
All-In

ALL IN
Free online, year round toolkit with a new classroom lesson each week! Create environments in which each student is INcluded, INvested and INvolved.
I Care Because
I care because I have had past experiences with bullying which had made me into the strong person I am today. I get that everyone has something going on in their lives and do not deserve to be put down by anyone no matter what.
Keira, 15, England
" Know you're not alone. You're worth something. Never think you can't hold on any longer. H.O.P.E- hold on, pains ends."
Hannah, 15, WI
Me and my brother both have atisum and bullying has effected us greatly I was picked on so bad I would not make any friends school was like prison were the weak stay weak and the strong get stronger. One time the police were involved because a kid threatened to kill my brother if he did not give him money. Now we both have help and a have a group of amazing friends. But I don't want anyone to go what we had to go threw. I am now writing a fiction Noval called thunder rose and am happy. So please I hope this ends soon. :(
Haley , 14, Detroit Michigan
When I was 9 years of age, I was bullied verbally by my peers. Everyday I would enter class with hopes of a fun day but leave school with that lump in my throat. Being called names everyday is not fun and I definitely don't want anyone to go through it. Bullying is a prevalent issue and it should be tackled ASAP! 
Tika, 17, Singapore
i get bullied alot i hvae had 12 years of it i wanted to take my life at one stage and then i listend to the gift of a friend sung by your truly Demi  Lovato and it made me rlize that i have friends who care about me so i signed the petition to help stop bulling. 

The World Says NO to BULLING 
Jennifer, 16, Australia
all deserve the same respect and nobody can judge us not by fat nor skinny nor tall for nothing all deserve respect I have no respect but it will get I love you demi  te AMO DEMI eres la luz de mis ojos y gracias a ti hoy en dia  me quiero mas te a gradesco por que enserio me has regalado vida TE AMOOOOOOOOOOOOOOOOOOOOOOOOOOOOOOOOOOOOOOOOOOOOOOOOOOOOO I LOVE YOUUUUUUUUUUUUUUUUUUUUUU
lina , 17, colombia Bogot
when i was in year 5 everyone was jealous of me so i got bullied i thought it couldnt be stopped and in got really mean messages i heard about demi and i thought if she could overcome it i could and i couldnt tell any one because i got threatened i love demi lovato and she is my idol thank you for listening to me
rachael, 10, england,london
Videos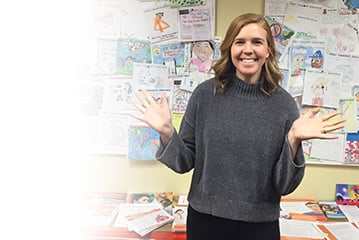 PACERTalks about Bullying - Season 1
We are so excited to be launching our brand new series, PACERTalks About Bullying, where each week we will be talking about all things bullying. In our first episode, we'll share more about PACER Center and what we do.
Documents
Notifying the School About Bullying — Using a Template Letter

PACER Center has created template letters that parents may use as a guide for writing a letter to their child's school. These letters contain standard language and "fill in the blank" spaces so the letter can be customized for your child's situation.
(Word Doc | Pdf)
Version for a Student with a 504 Plan (Word Doc | Pdf)
Version for a Student with an IEP Plan (Word Doc | Pdf )

Student Action Plan Against Bullying

Are you an educator working with a student being bullied, a parent looking for ways to help your child change their behavior, or a student who wants to take action against bullying, but isn't sure what to do? Develop a plan that works for you, download the Student Action Plan.

Also available in Spanish: Handout and Personal Plan
Support Kindness, Acceptance and Inclusion for All Students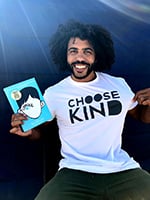 CHOOSE KIND: Official T-shirt from the film WONDER benefits PACER
Join the more than 50,000 others and choose kind!
WONDER, first a New York Times bestseller, now a major motion picture, shares the inspiring take-away message to always CHOOSE KIND. Every shirt sold benefits PACER's National Bullying Prevention Center. How can you help? Easy! Just wear kind, do kind, and most of all, choose kind.
Survey Monkey Contributes to NBPC
Sign up and you will receive surveys by e-mail from SurveyMonkey customers who need your opinion. For every survey you take, SurveyMonkey will donate 50 cents to PACER's National Bullying Prevention Center, plus you'll get a chance to win $100 in an instant win game.