Highlights

Looking for activities to creatively engage students to learn behaviors that will help prevent bullying before it happens?
---
CHOOSE KIND: Official T-shirt from the film WONDER benefits PACER
Join the more than 45,000 others and choose kind!
WONDER, first a New York Times bestseller, now a major motion picture, shares the inspiring take-away message to always CHOOSE KIND. Every shirt sold benefits PACER's National Bullying Prevention Center. How can you help? Easy! Just wear kind, do kind, and most of all, choose kind.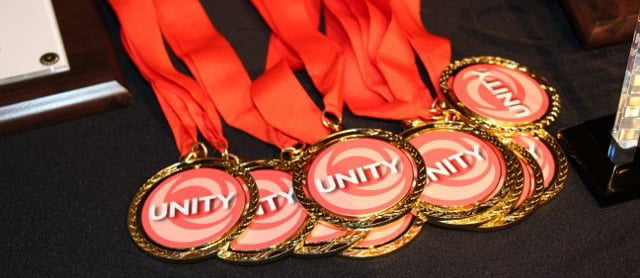 Unity Awards
This spring we are excited to host the 4th Annual Unity Awards on Wednesday, May 30th, 2018, at PACER Center in Bloomington, Minnesota. The Unity Awards ceremony is an evening of celebration to gather and recognize those who have made outstanding contributions to help create a world without bullying.
---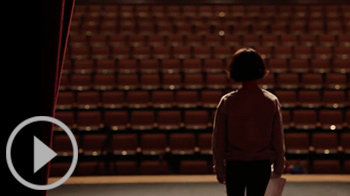 Video: This I Believe
Five high school students read an adaptation of an essay written by a 14-year-old, who shares what it is like to experience bullying and to be misunderstood as he tries to figure life out. We are grateful to this young author, who asked to remain anonymous, for courageously providing a glimpse into his world and for reminding each of us to be more kind to each other.
Features
Take the Pledge

Take the Pledge
1 out of 5 students is bullied.
5 out of 5 can help prevent that.
Kids Against Bullying website

Kids Against Bullying

website
Innovative, educational website for elementary school students to learn, engage in activities, and be inspired to advocate for self and others.
Teens Against Bullying website

Teens Against Bullying

website
A website created by and for middle and high school students, with ideas to address bullying, be heard, and lead change in an important social cause.
Questions Answered

Questions Answered
You asked, we answered! Response options include images, 60-second snapshot, longer articles, video and poll.
Event Kit

Event Kit
Order the "You're Not Alone, We're Here for You" toolkit. Activities, information, and giveaways for holding a public event at school or in the community.
All-In

ALL IN
Free online, year round toolkit with a new classroom lesson each week! Create environments in which each student is INcluded, INvested and INvolved.
I Care Because
I hate bullying  because it hurts other kids feelings
Kimira, 13, 285 bronx new york
Hey well right me and my best mate were walking in the playground when my best mate needed to get something from her bag, so we went to get it but then a group of boys started teasing and pushing us around we tried to get away but one pushed me so hard i fell to the ground i stared crying then i got called nasty names a teacher came by and fixed it all but if she wasn't there then we may have got really hurt 
Mia , 10, Channel islands
I care because i know what it is like to be torn apart or scared. But you have to know that, that person is just one and as long as you dont let it get to you, you can live a long happy life. You just need to know that that persons opinion doesnt matter. I have also seen kids that take out all of the hurt and anger on others, but dont stoop down to their level. Create your own level above eveyone else.
Kylie, 12, Oregon
Im a victim of bullying too.Its no fun and no joke.Getting teased, getting your stuff taken, and other people ganging up on you just to hurt you hurts, deeply. You feel like you cant do anything you look down on yourself.You feel alone and scared. But dont look down on yourself look up. Things will start to get better, yes it hurts to be made fun of and yes it hurts to be ignored or tortured, but you only have to deal with them through school. Once your outta school the bullying will be over and you can enjoy your life! And if the bullying gets beyond control tell an adult or smoeone and get help. Hope this helps someone! Love you all!!!
Chase, 15, OH
bullying is hurtful, it hurts our self-esteem and our sense of belonging to a community or group. It is cruel, unproductive for all involved and maddening. It's been going on forever but it has to change as women's right to vote became a reality, as children's right did too, or as animal cruelty became a punishable crime. Living in a society where bullying is prohibited could change things from its core. Maybe one day in less than 100 years who knows, we will be able to live a life in which compassion is the most valuable human quality.
Turquesa, 50, California
Videos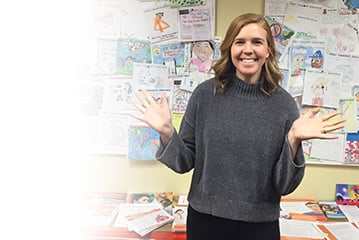 PACERTalks about Bullying - Season 1
We are so excited to be launching our brand new series, PACERTalks About Bullying, where each week we will be talking about all things bullying. In our first episode, we'll share more about PACER Center and what we do.
Documents
Notifying the School About Bullying — Using a Template Letter

PACER Center has created template letters that parents may use as a guide for writing a letter to their child's school. These letters contain standard language and "fill in the blank" spaces so the letter can be customized for your child's situation.
(Word Doc | Pdf)
Version for a Student with a 504 Plan (Word Doc | Pdf)
Version for a Student with an IEP Plan (Word Doc | Pdf )

Student Action Plan Against Bullying

Are you an educator working with a student being bullied, a parent looking for ways to help your child change their behavior, or a student who wants to take action against bullying, but isn't sure what to do? Develop a plan that works for you, download the Student Action Plan.

Also available in Spanish: Handout and Personal Plan
Support Kindness, Acceptance and Inclusion for All Students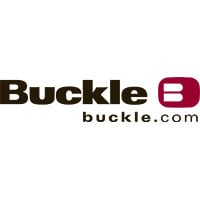 Buckle Believes in Bullying Prevention
The Buckle believes that good business starts with good people doing good and giving back. It's a passion and a genuine willingness to make an impact. And so together, Buckle chooses to take a stance against bullying with PACER's National Bullying Prevention Center by contributing 10% of the purchase price from select Buckle Believes styles to support bullying prevention.
Survey Monkey Contributes to NBPC
Sign up and you will receive surveys by e-mail from SurveyMonkey customers who need your opinion. For every survey you take, SurveyMonkey will donate 50 cents to PACER's National Bullying Prevention Center, plus you'll get a chance to win $100 in an instant win game.