Highlights

Looking for activities to creatively engage students to learn behaviors that will help prevent bullying before it happens?
---
CHOOSE KIND: Official T-shirt from the film WONDER benefits PACER
Join the more than 45,000 others and choose kind!
WONDER, first a New York Times bestseller, now a major motion picture, shares the inspiring take-away message to always CHOOSE KIND. Every shirt sold benefits PACER's National Bullying Prevention Center. How can you help? Easy! Just wear kind, do kind, and most of all, choose kind.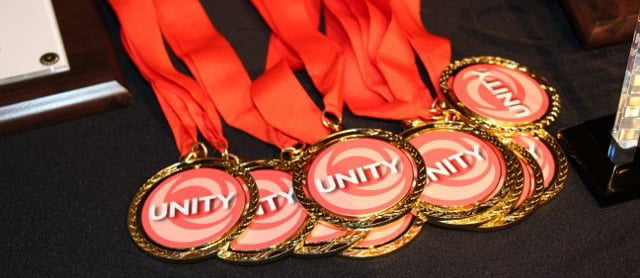 Unity Awards
This spring we are excited to host the 4th Annual Unity Awards on Wednesday, May 30th, 2018, at PACER Center in Bloomington, Minnesota. The Unity Awards ceremony is an evening of celebration to gather and recognize those who have made outstanding contributions to help create a world without bullying.
---

Engage students through art, writing, photography
Encourage your students to enter this round of "Students With Solutions" by responding to the questions such as "how can you help to create a world without bullying?" Submit their entries for rewards and recognition!
Features
Take the Pledge

Take the Pledge
1 out of 5 students is bullied.
5 out of 5 can help prevent that.
Kids Against Bullying website

Kids Against Bullying

website
Innovative, educational website for elementary school students to learn, engage in activities, and be inspired to advocate for self and others.
Teens Against Bullying website

Teens Against Bullying

website
A website created by and for middle and high school students, with ideas to address bullying, be heard, and lead change in an important social cause.
Questions Answered

Questions Answered
You asked, we answered! Response options include images, 60-second snapshot, longer articles, video and poll.
Event Kit

Event Kit
Order the "You're Not Alone, We're Here for You" toolkit. Activities, information, and giveaways for holding a public event at school or in the community.
All-In

ALL IN
Free online, year round toolkit with a new classroom lesson each week! Create environments in which each student is INcluded, INvested and INvolved.
I Care Because
it hurts being bullied I HAVE been bullied before because one time i got my bangs cut and everybody made fun of me words can hurt stop the bulling dont bully it is not nice it hurts peoples feelings
hannah, 8, wilmington oh
I have been bullied all my life, and i dont want people to feel the way i feel because almost every day i wake up unhappy. I want everyone on here to know that they are beautiful and deserve to start the day happy. Love you all!
Jeanna, 13, USA
i care because i was cyber bullied it was fun.
i sometimes cried my self to sleep because it hurt me to much i wanna do somthing to perfent cyber bullying and other kind of bulling because there kids in my school who get bullied and i never know what to do about it but know i do. ill take action and fight for what i belive in .
Ashley, 13, on
First grade through fourth grade I was bullied and everyday I came home crying my eyes out. My mom and the school didn't believe me, but one day my mom saw it happen. She tried to get the school involved but they wouldn't so she pulled me out of private school and put me in public school. I'm still bullied sometimes but it's not as bad as it was. I have a lot of friends now. No one believed me at first and it was horrible. I feel for everyone whose being or been bullied. Every time you see someone being bullied, Help. Even if you don't like the person, you need to stand up. Would you want to be bullied every day of your life and no one stand up or help you? Think about it.
Maggie, 16, Arkansas
My little sister is bullied at school because she is very small and underweight for her age. She doesn't have a disorder or anything, but she has trouble paying attention in class, so she has to take these pills that make her not want to eat. She's going to be 13 this month and she is only 4'9" and about 60 lbs. She only has one or two friends, and she often comes home with scrapes and bruises on her knees from being pushed down in the hallways. She never seems to see who is doing these things to her, so she just keeps quiet. It's up to the school to crack down on this issue so in instances like these, bullying victims can be brought to justice.
Keeli, 15, Indiana
Videos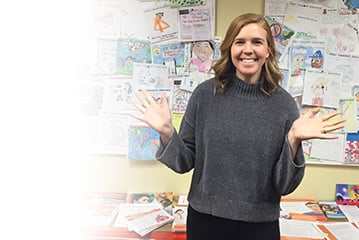 PACERTalks about Bullying - Season 1
We are so excited to be launching our brand new series, PACERTalks About Bullying, where each week we will be talking about all things bullying. In our first episode, we'll share more about PACER Center and what we do.
Documents
Notifying the School About Bullying — Using a Template Letter

PACER Center has created template letters that parents may use as a guide for writing a letter to their child's school. These letters contain standard language and "fill in the blank" spaces so the letter can be customized for your child's situation.
(Word Doc | Pdf)
Version for a Student with a 504 Plan (Word Doc | Pdf)
Version for a Student with an IEP Plan (Word Doc | Pdf )

Student Action Plan Against Bullying

Are you an educator working with a student being bullied, a parent looking for ways to help your child change their behavior, or a student who wants to take action against bullying, but isn't sure what to do? Develop a plan that works for you, download the Student Action Plan.

Also available in Spanish: Handout and Personal Plan
Support Kindness, Acceptance and Inclusion for All Students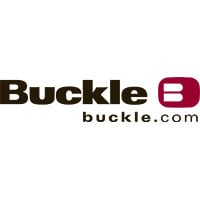 Buckle Believes in Bullying Prevention
The Buckle believes that good business starts with good people doing good and giving back. It's a passion and a genuine willingness to make an impact. And so together, Buckle chooses to take a stance against bullying with PACER's National Bullying Prevention Center by contributing 10% of the purchase price from select Buckle Believes styles to support bullying prevention.
Survey Monkey Contributes to NBPC
Sign up and you will receive surveys by e-mail from SurveyMonkey customers who need your opinion. For every survey you take, SurveyMonkey will donate 50 cents to PACER's National Bullying Prevention Center, plus you'll get a chance to win $100 in an instant win game.