Highlights

Looking for activities to creatively engage students to learn behaviors that will help prevent bullying before it happens?
---
CHOOSE KIND: Official T-shirt from the film WONDER benefits PACER
Join the more than 50,000 others and choose kind!
WONDER, first a New York Times bestseller, now a major motion picture, shares the inspiring take-away message to always CHOOSE KIND. Every shirt sold benefits PACER's National Bullying Prevention Center. How can you help? Easy! Just wear kind, do kind, and most of all, choose kind.
You Are Invited
Join us Thursday, September 13th from 6:30 - 9:30 p.m. in Culver City, CA for our Los Angeles Gala.
All proceeds will help PACER expand the L.A. office and increase bullying prevention outreach in the region. Join PACER today to make a difference and change lives!
---
Features
Take the Pledge

Take the Pledge
1 out of 5 students is bullied.
5 out of 5 can help prevent that.
Kids Against Bullying website

Kids Against Bullying

website
Innovative, educational website for elementary school students to learn, engage in activities, and be inspired to advocate for self and others.
Teens Against Bullying website

Teens Against Bullying

website
A website created by and for middle and high school students, with ideas to address bullying, be heard, and lead change in an important social cause.
Questions Answered

Questions Answered
You asked, we answered! Response options include images, 60-second snapshot, longer articles, video and poll.

Event Kit
Coming soon! Order the "Create a World Without Bullying" event kit which contains printed resources for up to 50 participants. Orders to open mid August 2018.
All-In

ALL IN
Free online, year round toolkit with a new classroom lesson each week! Create environments in which each student is INcluded, INvested and INvolved.
I Care Because
I have been bullied a few times . Nothing too bad . But after getting bullied by these 2 girls that were a year older then me . . I was too scared to go to school . Not even an hour into school I could last . I was crying and in tears by 2nd hour . But since then , everything has been on the easier road for me . Until 7th grade begun , I lost friends because of obnoxious rumors . I was hurt . I was so sad when I went to the bathroom and noticed that there were writings in there about me . I was heartbroken . But now that that was settled . I support everyone in my school . And I try my best to help my friends and family recover from depression or recover from the state of being bullied . <3
Angel, 13, Minnesota
There's a guy that Iknow that is getting bullied online. I want to help, but whatever I do, this other guy wont stop being mean. I just wish that nobody got bullied. It just feels really sad.
Grace, 12, California
Other kids started to bully me about 4 years ago. They started to call me by names. Those names hurt me really much. Everyone starts to call me by the name. At the start only my classmates called me with it. Then everyone i knew in the school. Then people in my new school. And now.. Almost 70 different people had called me with the name. It really hurts and i dont know how i can do this. 2 years more an i can finish my school and forget all my schoollife. 7 years of being called.by a mean name. I often cry myself to sleep..
John, 17, Europe
my little Sister is only 8 and is is really suprising how young bullies can be as my Sister get's bullied. It really annoys me as she is such a sweet little girl and these other kids that are really mean and think that they are amazing gang up and verbally abuse her, and sometimes even hit her and she comes home crying and covered in bruises. It makes me sick and my family want to put a stop to it. These bullies who think that they are strong really are NOT. Bullying is a sign of weakness as you have to make others feel bad to make yourself feel good. I want all of these innocent children to have a positive experience in school and to have self confidence, not trying to miss school because they want to hide from bullies. We need to do something about it. That's why I care.
Chloe, 13, UK
Videos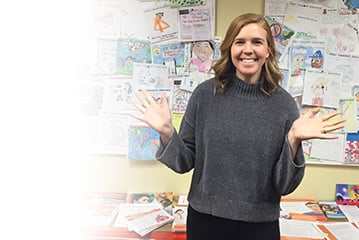 PACERTalks about Bullying - Season 1
We are so excited to be launching our brand new series, PACERTalks About Bullying, where each week we will be talking about all things bullying. In our first episode, we'll share more about PACER Center and what we do.
Documents
Notifying the School About Bullying — Using a Template Letter

PACER Center has created template letters that parents may use as a guide for writing a letter to their child's school. These letters contain standard language and "fill in the blank" spaces so the letter can be customized for your child's situation.
(Word Doc | Pdf)
Version for a Student with a 504 Plan (Word Doc | Pdf)
Version for a Student with an IEP Plan (Word Doc | Pdf )

Student Action Plan Against Bullying

Are you an educator working with a student being bullied, a parent looking for ways to help your child change their behavior, or a student who wants to take action against bullying, but isn't sure what to do? Develop a plan that works for you, download the Student Action Plan.

Also available in Spanish: Handout and Personal Plan
Support Kindness, Acceptance and Inclusion for All Students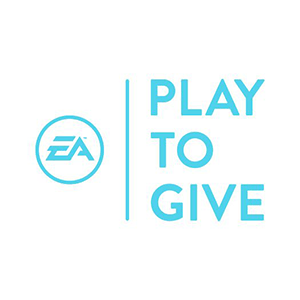 EA Play to Give
Uniting for inclusion and play. Games are for everyone — we all want to be connected and included. PACER's National Bullying Prevention is excited to be a charity partner for EA's Play to Give campaign in which we can all work toward creating a world where everyone can play and feel welcomed.
Survey Monkey Contributes to NBPC
Sign up and you will receive surveys by e-mail from SurveyMonkey customers who need your opinion. For every survey you take, SurveyMonkey will donate 50 cents to PACER's National Bullying Prevention Center, plus you'll get a chance to win $100 in an instant win game.