Highlights

Looking for activities to creatively engage students to learn behaviors that will help prevent bullying before it happens?
---
CHOOSE KIND: Official T-shirt from the film WONDER benefits PACER
Join the more than 50,000 others and choose kind!
WONDER, first a New York Times bestseller, now a major motion picture, shares the inspiring take-away message to always CHOOSE KIND. Every shirt sold benefits PACER's National Bullying Prevention Center. How can you help? Easy! Just wear kind, do kind, and most of all, choose kind.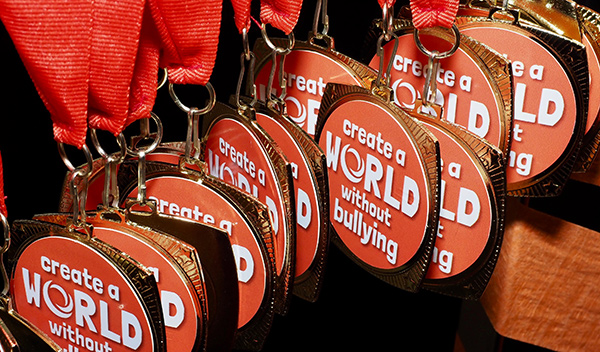 Unity Awards
Congratulations to all the recipients of the 4th Annual Unity Awards! Special thank you to the parents, educators, volunteers, youth board members, and other supporters who gathered to recognize and celebrate the nominees who have made outstanding contributions to help create a world without bullying.
---
Features
Take the Pledge

Take the Pledge
1 out of 5 students is bullied.
5 out of 5 can help prevent that.
Kids Against Bullying website

Kids Against Bullying

website
Innovative, educational website for elementary school students to learn, engage in activities, and be inspired to advocate for self and others.
Teens Against Bullying website

Teens Against Bullying

website
A website created by and for middle and high school students, with ideas to address bullying, be heard, and lead change in an important social cause.
Questions Answered

Questions Answered
You asked, we answered! Response options include images, 60-second snapshot, longer articles, video and poll.
Event Kit

Event Kit
Order the "You're Not Alone, We're Here for You" toolkit. Activities, information, and giveaways for holding a public event at school or in the community.
All-In

ALL IN
Free online, year round toolkit with a new classroom lesson each week! Create environments in which each student is INcluded, INvested and INvolved.
I Care Because
I Care because i was once for being smart and my weight and it hurts slot.
i was also bullied for the Way i looked, but not everyone
Can be look like a super model. I always felt depressed and never told anyone. It grew so much that i stopped eating and wearing so much makeup and my grades went from A+and A- to D-and F and i haven't had much confidence in myself since
tati, 12, Minnesota
my little sister got bullied. She is six years old, I have been teased about my religon. My little sister was kicked, hit, threatened, restrained, forced to eat non-edible things (like rocks, dirt, bugs, dirty popsycles) and told us nothing. We finally relized why she kept telling us she didnt was to go over their when our mom said to walk her over. I am making sure she dosent even get to look at that girl again
Rachel, 14, Ga
i was bullied,almost all throughout my life. I don't people to have to deal with what i dealt with.So i want to make a change by starting with my school and try to help kids that also have a trouble too.
leah, 14, florida
I am a victim of bullying. I have been bullied since 5th grade I am now a senior. I want to help others and let them know they are not alone. I am actually going to be going to college to learn phycology and help teens get through that rough time. In 2010 I tried to commit suicide because it had become so bad, I don't want to see any teen go through what I went through. 
Carmen, 17, Stockton, CA
I care because i know exactly how it feels to get bullied its not an easy thing to deal with and i want to help people with it 
Israel, 15, California
I remember I was bullied all through middle school, for being different, and for being tall.. I would hate going to school, but now in high school everything got so much better! I love it! And Hey, my height landed me and interview as a model in a commercial. 
Alejandra, 16, Denver CO
I was bullied for most of my life. And it has a lasting affect on me I am working with my therapist to help forget some of my memory's of bullying not just from other kids but even some grown ups picked on me. I became a lone wolf and did not make friends until recently because I was afraid of other kids. Now I'm righting a Noval and getting high grades. I hope this stops.:( from h.s 
Haley, 14, Bloomfield hills mi
Videos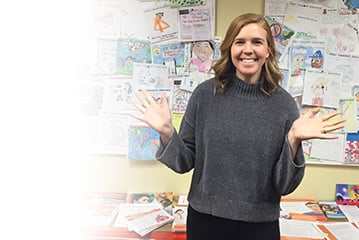 PACERTalks about Bullying - Season 1
We are so excited to be launching our brand new series, PACERTalks About Bullying, where each week we will be talking about all things bullying. In our first episode, we'll share more about PACER Center and what we do.
Documents
Notifying the School About Bullying — Using a Template Letter

PACER Center has created template letters that parents may use as a guide for writing a letter to their child's school. These letters contain standard language and "fill in the blank" spaces so the letter can be customized for your child's situation.
(Word Doc | Pdf)
Version for a Student with a 504 Plan (Word Doc | Pdf)
Version for a Student with an IEP Plan (Word Doc | Pdf )

Student Action Plan Against Bullying

Are you an educator working with a student being bullied, a parent looking for ways to help your child change their behavior, or a student who wants to take action against bullying, but isn't sure what to do? Develop a plan that works for you, download the Student Action Plan.

Also available in Spanish: Handout and Personal Plan
Support Kindness, Acceptance and Inclusion for All Students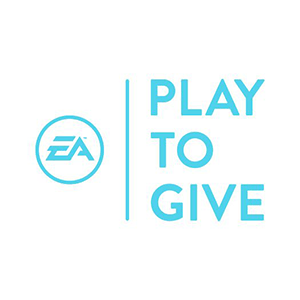 EA Play to Give
Uniting for inclusion and play. Games are for everyone — we all want to be connected and included. PACER's National Bullying Prevention is excited to be a charity partner for EA's Play to Give campaign in which we can all work toward creating a world where everyone can play and feel welcomed.
Survey Monkey Contributes to NBPC
Sign up and you will receive surveys by e-mail from SurveyMonkey customers who need your opinion. For every survey you take, SurveyMonkey will donate 50 cents to PACER's National Bullying Prevention Center, plus you'll get a chance to win $100 in an instant win game.