Highlights

Produce Short Videos
Submissions open now through April 10;
top entries announced early May
Inviting all K-12 students, with support from adults, to produce short (one-to-three minute) videos using template scripts for the opportunity to be featured on NBPC websites and viewed by classrooms around the country — plus, win some amazing prizes!

Recognize Extraordinary Individuals and Groups
Nominations now open; honorees to be announced in May
The Unity Awards is a celebration to recognize individuals and groups who are instrumental in making change.
Features
Take the Pledge
Take the Pledge
Pledge to treat others with kindness and be more accepting and inclusive.
Kids Against Bullying website

Kids Against Bullying

website
Innovative, educational website for elementary school students to learn, engage in activities, and be inspired to advocate for self and others.
Teens Against Bullying website

Teens Against Bullying

website
A website created by and for middle and high school students, with ideas to address bullying, be heard, and lead change in an important social cause.
Questions Answered

Questions Answered
You asked, we answered! Response options include images, 60-second snapshot, longer articles, video and poll.
Students With Disabilities

Students With Disabilities
A comprehensive overview of addressing and preventing bullying and harassment of students with disabilities.
All-In

ALL IN
Free online, year round toolkit with a new classroom lesson each week! Create environments in which each student is INcluded, INvested and INvolved.
I Care Because
I want to make a change. I want to remove the insecurities in the bullies, which are making them feed on the bullied. Its a huge problem, its not my concern ,or yours, its all of our concern . Please help (:
Hussein, 15, Lebanon
I was a bully. I targeted these girls because they were easy. They did not stand up for themselfs. The time I figured out I was the bully was when my very own friend tried to take her life because of a bully doing the same to her as I was to this other girl. That is when I knew I had to change.
Emily, 16,
I once got bullied, too. everyone does at some point, but mine got serious. I got bad grades, I thoght about suicide many times, but somehow I got through it. I have many friends now, but I would like to be a frend to the bullied :)
Marisol, 13, Illinois
I care because, nobody deserves to have their life ruined in front of their eyes and the more they are bullied the more they lose themselves and those standing beside them miss the person they were before. I've read a lot about bullying and it's awful and sometimes I want to scream or cry for the person in the book. Those whom are bullied don't forget, you can always stop bullying, you don't always have to be pushed around. Just start by telling somebody and saying "Stop, enough is enough."
E, 12, Canada
I've seen people bullying other people because they have been buillied in the first place. One time, a close friend of mine told me he was being bullied and I talked to the bully. The bully said she was bullied too. I told her we could be friends if she stopped bullying other people, but she was blinded by the people who bullied her. This has got to stop. What will bullying get you?
Anonymous, 10, Indonesia
I onced was bullied sometimes i still am i stick up for people who are bullied. i was bullied cause of how slow i learn im not the fastest learner but i try, i get made fun of cause i fail almost every test and quiz. But now i try to get better and i still am. No one should be bullied if there getting bullied then the person bullying them is jealous of him or her. I wanna change the world i wanna stop bullying 
Reagan, 13, VA
Videos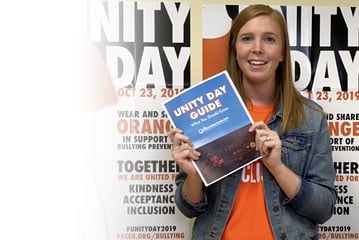 PACERTalks about Bullying - Season 3
We are thrilled to return for another season with more videos featuring interviews, stories, and informational content. New this season will be the feature "Ask Us" in which we will respond to questions from students around the world.
Documents
Notifying the School About Bullying — Using a Template Letter

PACER Center has created template letters that parents may use as a guide for writing a letter to their child's school. These letters contain standard language and "fill in the blank" spaces so the letter can be customized for your child's situation.

(Word Doc)

Version for a Student with a 504 Plan (Word Doc)
Version for a Student with an IEP Plan (Word Doc)

"What You Can Do"

This 4-part handout series provides comprehensive information for students and adults about how to help someone who is experiencing bullying, as well as how to address bullying in the community.
Downloads
Bullying Prevention 101, A Quick Guide:
Support Kindness, Acceptance and Inclusion for All Students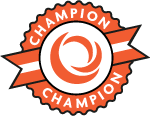 Become a Champion Against Bullying
Join the hundreds of nonprofits, schools, and community groups that collaborate directly with PACER's National Bullying Prevention Center by using and sharing our bullying prevention resources in their communities.
Survey Monkey Contributes to NBPC
Sign up and you will receive surveys by e-mail from SurveyMonkey customers who need your opinion. For every survey you take, SurveyMonkey will donate 50 cents to PACER's National Bullying Prevention Center, plus you'll get a chance to win $100 in an instant win game.