Update on PACER's Executive Director Search
PACER Center's Board of Directors is excited to be working with nationally-recognized executive search firm CohenTaylor on their Executive Director search. The process is in early stages, and a position profile will be posted when completed. Any inquiries can be sent to Katie Erickson at [email protected].
Features

Featuring 3x Grammy Award-winning Pentatonix
Saturday, November 5, 2022
Minneapolis Convention Center
Silent Auction: 6-7:50 p.m. | Program: 8 p.m.
Join us in-person on November 5th to support and celebrate PACER's work on behalf of children with disabilities and their families and all students who experience bullying. We will also be recognizing the legacy of PACER's co-founder and executive director, Paula Goldberg, who passed away earlier this year.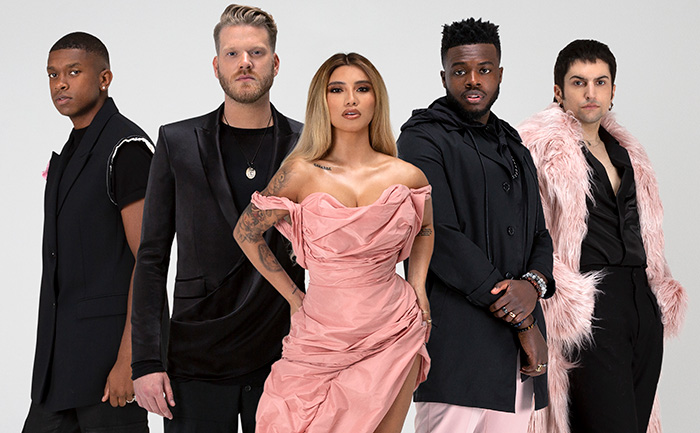 ---

Project KITE Applications for Fall 2022 are now being accepted!
A Free assistive technology training and coaching program for parents and educators designed to increase the independence and inclusion of young learners with disabilities.
Learn More and Apply Online Today
Application deadline is Monday, September 30, 2022

National Bullying Prevention Month (NBPM) and Unity Day
NBPM held during October; Unity Day is Wednesday, October 19
A month long event to prevent childhood bullying and promote kindness, acceptance, and inclusion. On October 19th, plan to wear and share the color orange — as a tangible representation of the supportive, universal message that our society wants to prevent bullying, and is united for kindness, acceptance, and inclusion.
---

College Options for Students with Intellectual Disabilities
Explore helpful information from PACER Center and Think College about inclusive, postsecondary education programs for young adults with intellectual and developmental disabilities.
---

Does My Child Have an Emotional or Behavioral Disorder?
What to Look for: Among all the dilemmas facing a parent of a child with emotional or behavioral problems, the first question-whether the child's behavior is sufficiently different to require a comprehensive evaluation by professionals-may be the most troublesome of all. Even when a child exhibits negative behaviors, members of a family may not all agree on whether the behaviors are serious.
Categories / Programs
Workshops / Live Stream Events
Help Support PACER & Others