Features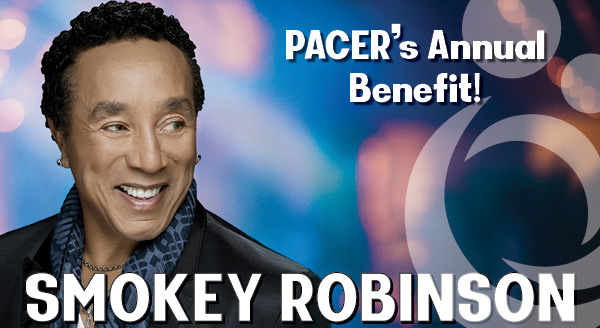 Smokey Robinson
Performing at PACER's Annual Benefit
Saturday, November 14, 2020
Virtual Benefit with Exclusive Performance
PACER guests will spend the evening being entertained by Motown great Smokey Robinson, who has been called "the reigning genius of Top 40" and "America's greatest living songwriter." He is best known for more than 30 chart-topping hits, including "Tears of a Clown," "You've Really Got a Hold on Me," and "I Second That Emotion," all performed in his amazing high tenor voice.
This spectacular evening celebrates PACER's work on behalf of families of children with disabilities and all students who are bullied.
---

Free Virtual Event for Families and Professionals on Supporting the Mental Health of Children During Unsure Times
When: October 10, 2020
Join PACER Center for a special virtual event with Dr. Bravada Garrett-Akinsanya and PACER's Children's Mental Health Project staff on Saturday, Oct. 10, from 9:00 a.m. to 12:00 p.m.
Dr. Garrett-Akinsanya is a clinical psychologist and nationally recognized expert in mental health, diversity, and multiculturalism. At this free webinar, she will discuss strategies that families and professionals can use to support the emotional wellness of children and youth during the COVID-19 pandemic.
Following Dr. Akinsanya's presentation, PACER's Children's Mental Health Project staff will present a brief session featuring recorded interviews with members of PACER's Youth Advisory Board on tips and strategies for support at school.
This virtual event is sponsored by PACER's MN Statewide Family Engagement Center and the Children's Mental Health Project.
---
---
---
Categories / Programs
Workshops / Live Stream Events
Help Support PACER & Others