Features
Spend an evening with the legendary Beach Boys, featuring Mike Love, at PACER's Benefit on May 11!
The Beach Boys changed America's music landscape, and they continue to play their hits to sold-out venues. Spend an unforgettable evening with one of the most influential and critically acclaimed bands of all time! Led by Mike Love, you'll hear timeless songs like "California Girls," "Wouldn't It Be Nice," "Surfin' USA," "Good Vibrations," and many more at PACER's annual benefit on May 11.
This spectacular event celebrates PACER's work on behalf of families of children with disabilities and students who are bullied. All proceeds support PACER's programs.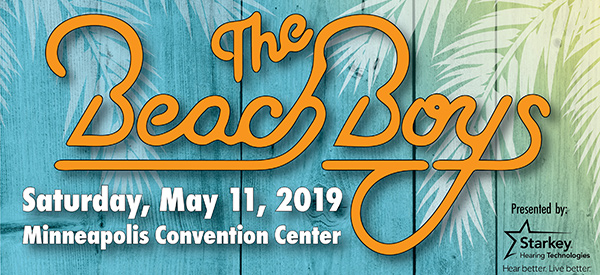 ---
Registration is Open

- EX.I.T.E. Camp (EXploring Interests in Technology and Engineering)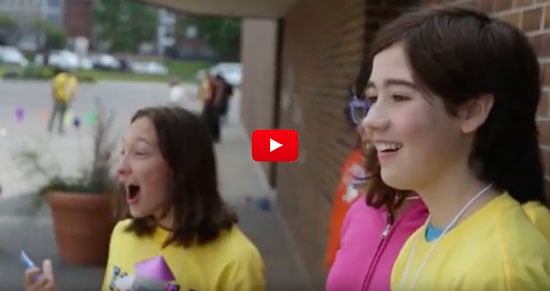 A 5-Day Camp in August for middle school girls (6th-9th grades in the fall) with disabilities.
It's FREE, you just need transportation and a box lunch each day.
Camp runs each day from 9 AM to 4 PM at PACER Center in Bloomington.
Do amazing experiments, make friends that will last a lifetime, discover how science, technology, engineering and math can be cool and exciting.

UNITY AWARD Nominations Now Open
Join PACER's National Bullying Prevention Center and it's youth board in celebrating individuals and groups who took action to make our communities, schools and the web kinder, more accepting and inclusive.
The Unity Awards ceremony, first held in 2015, is an evening of celebration to gather and recognize those who are helping to create a world without bullying — whether it's building awareness of bullying prevention, inspiring and empowering others to take positive action, or advocating for those who need support.
---

College Options for Students with Intellectual Disabilities
Explore helpful information from PACER Center and Think College about inclusive, postsecondary education programs for young adults with intellectual and developmental disabilities.
---

Does My Child Have an Emotional or Behavioral Disorder?
What to Look for: Among all the dilemmas facing a parent of a child with emotional or behavioral problems, the first question-whether the child's behavior is sufficiently different to require a comprehensive evaluation by professionals-may be the most troublesome of all. Even when a child exhibits negative behaviors, members of a family may not all agree on whether the behaviors are serious.
Categories / Programs
Workshops / Live Stream Events

Apr
27
Saturday, April 27, 2019 from 8:30 AM - 3:30 PM CST
Location: PACER Center

Apr
29
Monday, April 29, 2019 from 6:30 PM - 8:30 PM CST
Location: PACER Center

Apr
30
Tuesday, April 30, 2019 from 6:30 PM - 8:30 PM CST
Location: PACER Center

Apr
30
Tuesday, April 30, 2019 from 6:30 PM - 8:00 PM CST
Location: St. Cloud

May
4
Saturday, May 4, 2019 from 10:00 AM - 12:00 PM CST
Location: PACER Center

May
7
Tuesday, May 7, 2019 from 6:30 PM - 8:30 PM CST
Location: PACER Center
Live Streaming Available
Help Support PACER & Others

Find equipment and assistive technology after its initial use. Items such as, communication devices, walkers, adaptive switches and toys, motorized cars (that can be adapted), adapted keyboards, etc. Join Today!
Join Survey Monkey Contribute today!
PACER is excited to announce our partnership with SurveyMonkey Contribute and a new way for anyone to support PACER programs! Sign up and you will receive surveys by e-mail from SurveyMonkey customers who need your opinion. For every survey you take, SurveyMonkey will donate $0.50 to PACER, and you'll get a chance to win $100 in an instant-win game.
In The News