Features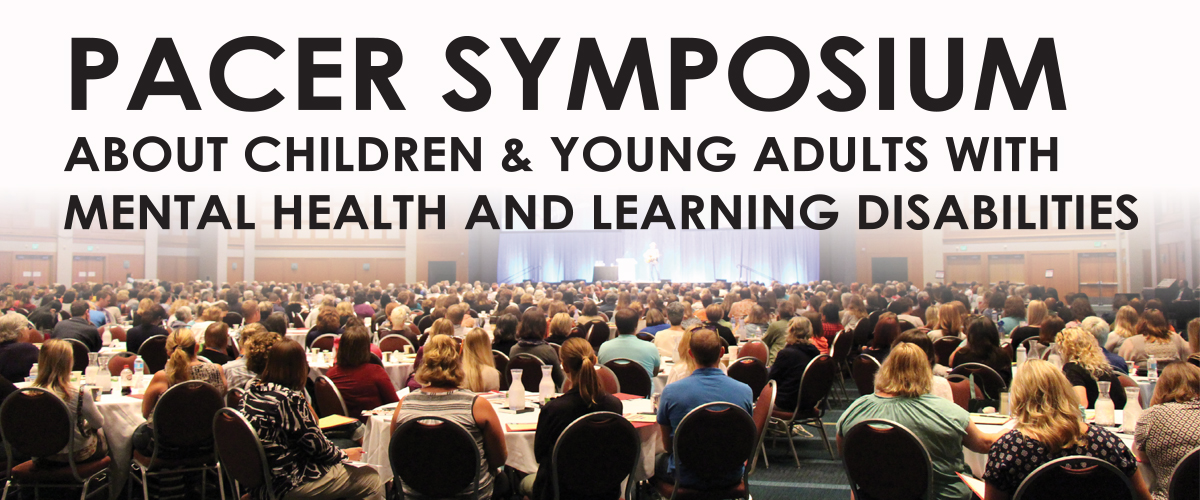 Event Date: Monday, August 12, 2019
The symposium is designed to enhance awareness and identify strategies for responding to mental health and learning disabilities in children and young adults from the perspective of teachers and parents.

The symposium will provide high quality professional and parent development for Minnesota educators and parents regarding:
children's mental health and learning disabilities
effective treatment planning
proactive, positive teaching strategies and interventions
---

Your Comprehensive, Online Guide to the IEP
We've converted PACER's popular book, A Guide to the Individualized Education Program (IEP) for Minnesota Parents, into an intuitive, mobile-friendly web version. With the right information, parents can play a major role in shaping services for their child with disabilities. This online resource provides Minnesota parents with a complete breakdown of the IEP, the processes behind it, and how to use the IEP to help every child reach their full potential.

UNITY Awards held May 22
Congratulations to our 2019 national and local Unity Award recipients.
---

College Options for Students with Intellectual Disabilities
Explore helpful information from PACER Center and Think College about inclusive, postsecondary education programs for young adults with intellectual and developmental disabilities.
---

Does My Child Have an Emotional or Behavioral Disorder?
What to Look for: Among all the dilemmas facing a parent of a child with emotional or behavioral problems, the first question-whether the child's behavior is sufficiently different to require a comprehensive evaluation by professionals-may be the most troublesome of all. Even when a child exhibits negative behaviors, members of a family may not all agree on whether the behaviors are serious.
Categories / Programs
Workshops / Live Stream Events

Jul
13
Saturday, July 13, 2019 from 10:00 AM - 12:00 PM CST
Location: PACER Center

Jul
16
Tuesday, July 16, 2019 from 6:30 PM - 8:00 PM CST
Location: St. Paul

Jul
17
Wednesday, July 17, 2019 from 2:00 PM - 3:30 PM CST
Location: PACER Center
Live Streaming Available

Jul
20
Saturday, July 20, 2019 from 10:00 AM - 11:30 AM CST
Location: PACER Center

Jul
30
Tuesday, July 30, 2019 from 6:30 PM - 8:00 PM CST
Location: Duluth

Jul
30
Tuesday, July 30, 2019 from 6:30 PM - 8:30 PM CST
Location: PACER Center
Help Support PACER & Others

Find equipment and assistive technology after its initial use. Items such as, communication devices, walkers, adaptive switches and toys, motorized cars (that can be adapted), adapted keyboards, etc. Join Today!
Join Survey Monkey Contribute today!
PACER is excited to announce our partnership with SurveyMonkey Contribute and a new way for anyone to support PACER programs! Sign up and you will receive surveys by e-mail from SurveyMonkey customers who need your opinion. For every survey you take, SurveyMonkey will donate $0.50 to PACER, and you'll get a chance to win $100 in an instant-win game.
In The News