Features
Spend an evening with the legendary Beach Boys, featuring Mike Love, at PACER's Benefit on May 11!
The Beach Boys changed America's music landscape, and they continue to play their hits to sold-out venues. Spend an unforgettable evening with one of the most influential and critically acclaimed bands of all time! Led by Mike Love, you'll hear timeless songs like "California Girls," "Wouldn't It Be Nice," "Surfin' USA," "Good Vibrations," and many more at PACER's annual benefit on May 11.
This spectacular event celebrates PACER's work on behalf of families of children with disabilities and students who are bullied. All proceeds support PACER's programs.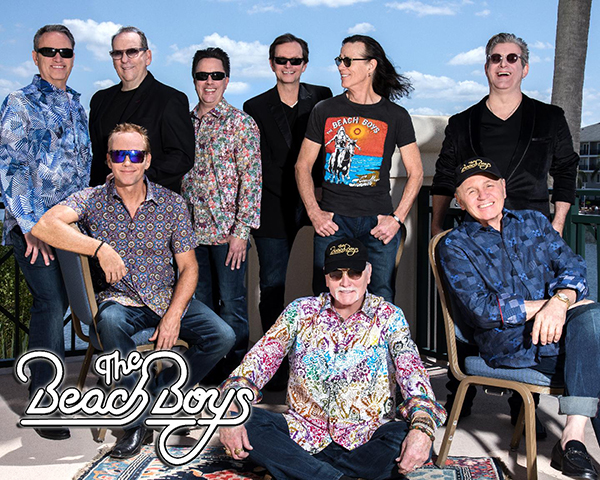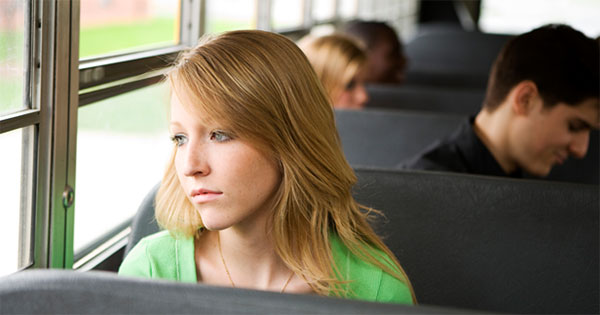 Does My Child Have an Emotional or Behavioral Disorder?
What to Look for: Among all the dilemmas facing a parent of a child with emotional or behavioral problems, the first question-whether the child's behavior is sufficiently different to require a comprehensive evaluation by professionals-may be the most troublesome of all. Even when a child exhibits negative behaviors, members of a family may not all agree on whether the behaviors are serious. For instance, children who have frequent, severe temper outbursts or who destroy toys may appear to have a serious problem to some parents, while others see the same behavior as asserting independence or showing leadership skills.
---

Find equipment and assistive technology after its initial use. Items such as, communication devices, walkers, adaptive switches and toys, motorized cars (that can be adapted), adapted keyboards, etc. Join Today!
Categories / Programs
Workshops / Live Stream Events
Feb
25
Monday, February 25, 2019 from 6:30 PM - 9:00 PM CST
Location: PACER Center

Feb
25
Monday, February 25, 2019 from 6:30 PM - 8:30 PM CST
Location: Willmar

Feb
28
Thursday, February 28, 2019 from 6:30 PM - 8:30 PM CST
Location: PACER Center

Mar
2
Saturday, March 2, 2019 from 9:30 AM - 11:30 AM CST
Location: PACER Center

Mar
2
Saturday, March 2, 2019 from 10:00 AM - 11:30 AM CST
Location: PACER Center

Mar
4
Monday, March 4, 2019 from 6:30 PM - 8:30 PM CST
Location: PACER Center
Live Streaming Available
Help Support PACER
Join Survey Monkey Contribute today!
PACER is excited to announce our partnership with SurveyMonkey Contribute and a new way for anyone to support PACER programs! Sign up and you will receive surveys by e-mail from SurveyMonkey customers who need your opinion. For every survey you take, SurveyMonkey will donate $0.50 to PACER, and you'll get a chance to win $100 in an instant-win game.
In The News
The basics of banishing bullying
Posted: 2/14/2019
At a recent workshop in La Porte County, Indiana, Bailey Huston, coordinator of PACER's National Bullying Prevention Center, discussed the best practices of bullying intervention with nearly 100 local educators, advocates, and professionals. Huston instructed attendees on how to properly define and identify bullying, how to navigate the dynamics underlying bullying, and, most importantly, how to effectively intervene and advocate on behalf of those who are the targets of bullying. Her presentation also covered the differences between bullying and conflict, as well as when bullying can qualify as discriminatory harassment.
Educators, school counselors, juvenile probation officers, social workers, law enforcement officers, mental health professionals, volunteer mentors, foster parents, and more came together to discuss these best practices and to share their knowledge and resources with one another. Huston made it a goal to pair her extensive knowledge of bullying prevention with their wisdom about the community—that relationship, she explains, is what paves the way for real growth.
New Hours for Simon Technology Center's Loan Library for Assistive Technology
Posted: 10/19/2018
PACER's Simon Technology Center (STC) Loan Library is here to meet your assistive technology needs with over 1,500 items in inventory! Based on use and demand, the Loan Library has new open hours: Tuesdays 12 pm to 7 pm, Thursdays 9 am to 1 pm, and the following Saturdays for 2018: September 22, October 20, November 17 and December 15. Appointments may also be scheduled to visit the library during business hours by calling 952-838-9000 or email [email protected] at least a day in advance. STC's Library entrance is located on the north side of the PACER building.
PACER's National Symposium on Children's Mental Health and Learning Disabilities is August 8
Posted: 7/6/2018
Parents, teachers and other education professionals can now register for the 13th Annual PACER National Symposium about Children & Young Adults with Mental Health and Learning Disabilities. It is on Wednesday, August 8 from 8 a.m. to 4 p.m. at the Minneapolis Convention Center. Continuing Education Units (CEUs) are available for teachers and administrators. Keynote speakers are:
Steven Schlozman, M.D. Child and adult psychiatrist and associate director of the Clay Center for Young Healthy Minds at Massachusetts General Hospital, and assistant professor of psychiatry at Harvard Medical School. He will speak on depression and suicide.
Rosemarie Allen, Ed.D. President and CEO for the Institute for Racial Equity and Excellence, the lead agency for ensuring equity in educational practices throughout the nation, and assistant professor in the School of Education at Metropolitan State University in Denver. She will address social emotional competence and bringing out the best in every child.
David Stember, Ph.D., a recognized expert in cognitive behavioral therapy for anxiety, learning, and behavioral disorders. He is a clinical psychologist and maintains faculty appointments at Harvard Medical School and McLean Hospital. His topic is childhood and adolescent anxiety.
PACER's Mental Health and Emotional Behavioral Disorders Youth Advisory Board will give a panel presentation on "The Power of Youth Participation" and will also host a resource table for parents and professionals throughout the symposium.
Now Accepting Applications for Project KITE
Posted: 7/6/2018
Project KITE (Kids Included through Technology are Enriched) is an assistive technology training program for teams of Minnesota parents and educators. Project KITE works to increase the independence and inclusion of 3 to 8-year-old children with disabilities through valuable trainings and resources including the loan of an iPad with useful apps, and a free one-year membership to the Simon Technology Center's lending library.
PACER is now accepting applications for Project KITE from teams of Minnesota parents, educators, and support professionals for our fall 2018 session. Submit an application or learn more about this unique opportunity. For more information, email Terri Rosen or call (952) 838-9000. Deadline for applications is September 30, 2018.