Features
PACER WELCOMES TONIA TEASLEY
AS EXECUTIVE DIRECTOR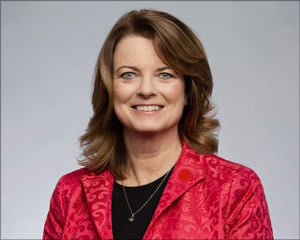 PACER Center is thrilled to announce the selection of Tonia Teasley as Executive Director.
---
School Discipline &
Students with Disabilities
A Conversation About Suspension, Expulsion, and Manifestation Determinations
Join us at PACER Center for a community conversation about school discipline and students with disabilities. We will be joined by The Minnesota Disability Law Center to share strategies for working with your child's school on discipline issues. We invite you to come with your questions, concerns, and experiences.
Thursday, March 30th
4:30 — 6 p.m. CDT
Join us in person or virtually
Location: 8161 Normandale Blvd., Bloomington MN

Recognize Extraordinary Individuals and Groups
The UNITY AWARDS are a celebration of extraordinary individuals and groups who promote a kinder, more accepting, and more inclusive world to prevent bullying. Examples might include encouraging others to take action, advocating for those who need support, or sharing acts of kindness that cause a ripple effect of positivity in one's community. Nominate someone who makes a difference and who deserves recognition for their efforts.
---

College Options for Students with Intellectual Disabilities
Explore helpful information from PACER Center and Think College about inclusive, postsecondary education programs for young adults with intellectual and developmental disabilities.
---

Proactive Crisis Planning for Children with Mental Health Challenges
View a recording of the Proactive Crisis Planning for Children with Mental Health Challenges workshop, then join us for a live Q&A session with a PACER Center children's mental health specialist March 14 and 29.
Categories / Programs
Workshops / Live Stream Events
Help Support PACER & Others