IMPORTANT SPECIAL EDUCATION UPDATE FOR MINNESOTA FAMILIES: Transition Age Extended to Age 22
Legislation was recently enacted, and a court case was recently decided, both of which provide that students with disabilities are eligible for transition services until they turn 22. If your child is still in school, please contact your school district to request that they continue transition services until they turn 22. If your child turned 21 on or after July 1, 2019, and their special education services ended before July 1, 2023, they are likely eligible for compensatory services for services not received before their 22nd birthday. In order to access those services, please contact your school district or transition program to re-enroll your child or discuss compensatory services.
If the school refuses your request to re-enroll your student or refuses your request for transition services, please contact the Minnesota Disability Law Center at 1-800-292-4150.
For other questions related to transition programming or services, please contact PACER Center at [email protected] or 952-838-9000.
Features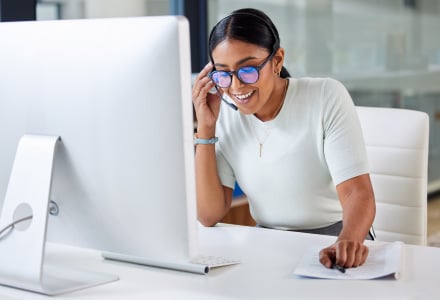 Need assistance?
Connect with an advocate!
Are you a Minnesota parent seeking support for your child with a disability? PACER has parent advocates available to help with questions including topics such as navigating the special education process, transition beyond high school, special health care needs, and more.
We are currently experiencing a high volume of calls. To help us respond as quickly as possible, please email [email protected] and include the following information:
Age and disability of child
2-3 sentences summarizing a major question or concern
Any upcoming deadlines (e.g., IEP meeting, paperwork that needs to be signed, etc.)
We will respond to your message as soon as we can. Thank you for contacting PACER!

Schedule PACER's Count Me In puppet show
Help bring the message of disability awareness and social inclusion to young children! This age-appropriate show features child-sized puppets that capture children's attention and imagination. The show educates, entertains, and inspires young children to be kinder, more accepting, and inclusive to all kids, especially children with disabilities.
---
Sat., April 27, 2024
Minneapolis Convention Center
Mark your calendars for PACER's Annual Benefit! Join us for a night of celebrating and supporting our mission of improving educational opportunities and enhancing the quality of life for children and young adults with disabilities and their families.
Workshops / Live Stream Events
Help Support PACER & Others