Highlights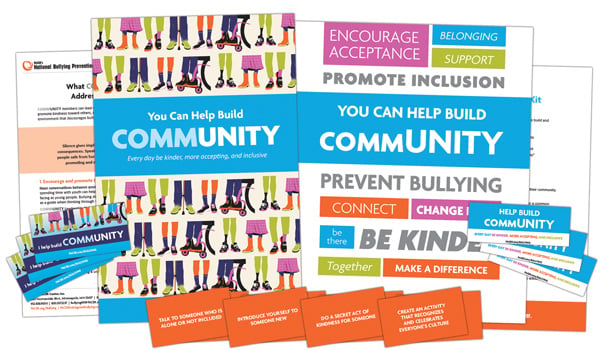 New! The Build CommUNITY Kit
The kit ($30, with resources for up to 30 individuals) is designed to encourage coming together for a common goal: to make stronger connections among community members to help create a healthier environment for all and prevent bullying.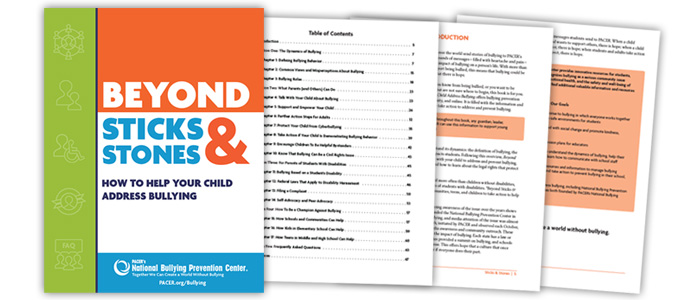 Beyond Sticks & Stones: How to Help Your Child Address Bullying
This 70-page comprehensive guide ($10) offers prevention strategies for children, and the information and practical tools parents and other adults need to take action to address and prevent bullying.
Features
Take the Pledge
Take the Pledge
Pledge to treat others with kindness and be more accepting and inclusive.
Kids Against Bullying website

Kids Against Bullying

website
Innovative, educational website for elementary school students to learn, engage in activities, and be inspired to advocate for self and others.
Teens Against Bullying website

Teens Against Bullying

website
A website created by and for middle and high school students, with ideas to address bullying, be heard, and lead change in an important social cause.
Questions Answered

Questions Answered
You asked, we answered! Response options include images, 60-second snapshot, longer articles, video and poll.
Students With Disabilities

Students With Disabilities
A comprehensive overview of addressing and preventing bullying and harassment of students with disabilities.
All-In

ALL IN
Free online, year round toolkit with a new classroom lesson each week! Create environments in which each student is INcluded, INvested and INvolved.
I Care Because
I have been a victim of bullying and I understand  the difficulties and pain that it causes to many kids my age. I want people to know that they're never alone in their pain and we all care enough to try and make a difference:-)

Annonymous, 14, South Africa
I have been bullied all my life, and have been made to think that its my fault because i have ADHD. People seen to enjoy making my life a living hell. I tell the teachers but they dont even talk to the bully. I even transferred schools but still got bullied, plus, im too scared to tell. Please, if youre being bullied, speak up! I dont want you to suffer as much as I did. I have severe depression thanks to it, as well. Bullies need to understand what theyre doing to us.
Kaitlyn, 10, Germany
I get bullied all the time.Not action but with names they say names can't hurt but they do.I get called ugly all the time and its hard to try to  ignore them.I get calles ugly because my teeth they have bumps at the end of them .I can't help it because of them its genetic.Its all ways to do a sport like karate to gey the anger out.Before  i would cry my self to sleep with my face cut out of my pics.I am getting sick and tired of the bulling my mom is getting them fixed i am crying of the excitment.So I do not have to deal with them.So thats why i care.
Shayla , 12, Fairfield,oh
We all deserve happiness.
peggy, 18, New York
I care because I have had personal experiences  with bullying. It's not right to put someone down just to bring you to the illusion that you are better than them. I hope that those who bully will eventually realize tat what they are doing is wrong.
Michelle, 14, Arkansas
i have always been bullied in school, but i have decided this year, it is going to stop. 
Lia, 15, IR
i care because there are people who are pushed around everyday and no one notices. They need a chance to live and enjoy their life. What you do when some gets bullied can really change their life. So when you see someone getting bullied sont just stand there, DO SOMETHING!
Anonomous, 15, il
i have been a victom of bullying all my life until my Junior year in high school when i started dating a football  player and he started standing up for me and now i am doing it on my own and i am standing up now for all the people out there that dont have their voice yet i may not know you but i am your voice and they only bully you because they dont know how amazing you really are

Jasmine, 18, TX
Videos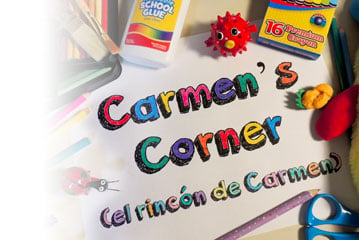 Carmen's Corner
A series of six educational videos designed for young audiences. It features characters from PACER's Kids Against Bullying puppet program, highlights key concepts of bullying prevention, and promotes social-emotional learning. Educator guide and student worksheets accompany each video.
Documents
"What You Can Do"

This 4-part handout series provides comprehensive information for students and adults about how to help someone who is experiencing bullying, as well as how to address bullying in the community.

Spanish Translations
Downloads
Bullying Prevention 101, A Quick Guide:
Bullying Prevention Slide Show and Quiz
Support Kindness, Acceptance and Inclusion for All Students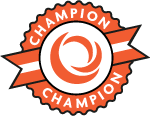 Become a Champion Against Bullying
Join the hundreds of nonprofits, schools, and community groups that collaborate directly with PACER's National Bullying Prevention Center by using and sharing our bullying prevention resources in their communities.
Survey Monkey Contributes to NBPC
Sign up and you will receive surveys by e-mail from SurveyMonkey customers who need your opinion. For every survey you take, SurveyMonkey will donate 50 cents to PACER's National Bullying Prevention Center, plus you'll get a chance to win $100 in an instant win game.