Highlights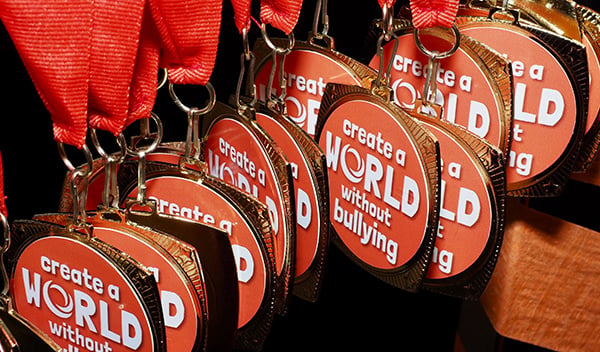 "To-Do" list
Are you looking to take action or get more informed about bullying? Below are a few ideas:
---

Bullying Prevention 101
We have teamed up with Planet Fitness' Judgement Free Generation® initiative to develop "Bullying Prevention 101," a free educational resource designed to equip teachers, counselors and other educators with tools to empower students to prevent bullying and stand up for kindness. This comprehensive online module provides resources and engaging activities designed to help students develop the skills to advocate for their peers, whether you are just beginning the bullying prevention conversation in your school or taking further steps to spread kindness. The material is available for elementary, middle, and high school students.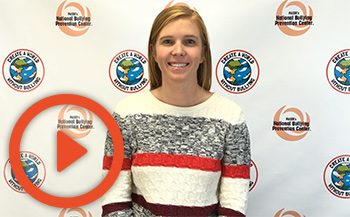 Ask Us!
Questions about bullying? We have answers! Students and K-12 classrooms are invited to send a video or email [email protected] with their question. Starting in January, selected entries will be featured in our weekly "PACERTalks About Bullying" video series. 
---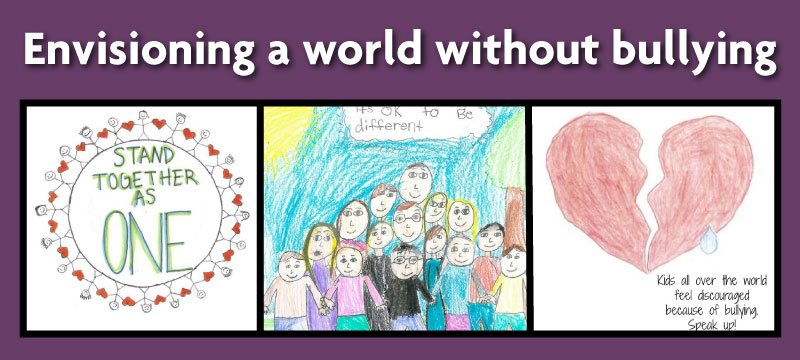 Students with Solutions
Hold classroom discussion to generate ideas on steps that students can they take to create a world without bullying. Then encourage them to create a drawing, design graphics, take photographs, write poetry, or even film videos illustrating the ideas discussed.
---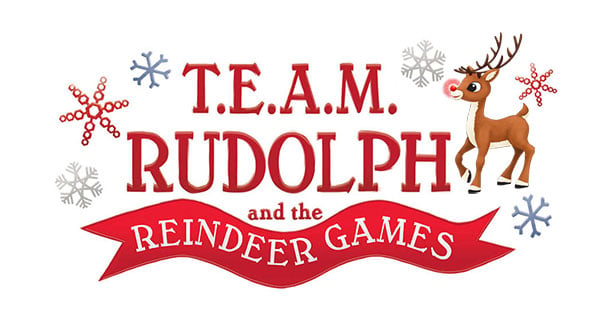 T.E.A.M. Rudolph: Digital Teacher Toolkit
Join Rudolph, the most famous reinder of all, and his friends to celebrate acceptance and inclusion by Treating Everyone As Members (T.E.A.M.). Register for the free "T.E.A.M. Rudolph and the Reindeer Games" digital teacher toolkit with streaming audio-video picture book, classroom activity guide and streaming music playlist.
The resources are a creative way to celebrate acceptance and inclusion through teamwork.
Features
Event Kit

Event Kit
Order the "Create a World Without Bullying" event kit which contains printed resources for up to 50 participants.
Kids Against Bullying website

Kids Against Bullying

website
Innovative, educational website for elementary school students to learn, engage in activities, and be inspired to advocate for self and others.
Teens Against Bullying website

Teens Against Bullying

website
A website created by and for middle and high school students, with ideas to address bullying, be heard, and lead change in an important social cause.
Questions Answered

Questions Answered
You asked, we answered! Response options include images, 60-second snapshot, longer articles, video and poll.
Students With Disabilities

Students With Disabilities
A comprehensive overview of addressing and preventing bullying and harassment of students with disabilities.
All-In

ALL IN
Free online, year round toolkit with a new classroom lesson each week! Create environments in which each student is INcluded, INvested and INvolved.
I Care Because
stand up and speak up or you will never make it out. thats what my brother always tells me. i am bullied a lot, even though i was voted most athletic in my freshman year. i will resend my bros message. stand up, speak up, and help others.
Patrick, 15, New York, NY
just tell someone. i promise you will make it through the storm if you can do just that. you are worth it
Laura , 15, MN
i think we should stop bulling because its not respecting others personal life
shawn, 15, lamar,mo
i my self gets bullied.i am the type of person that if you say something mean ill take it seriously.i have bbeen bullied so much to the point it has ccaused me to harm my self just so i can be perfect. i hope that every young girl and boy knows that ttey are beautiful in some way ~stay strong 
chesee, 15, north carolina
I care because I have been bullied. I hated being pushed around and made fun of, but I eventually turned things around for myself. The stupid part about it is that I became the bully and I didn't even realize it. Just because he/she is laughing doesn't mean it doesn't hurt. Just because others are laughing doesn't mean it's right. 
DJ, 17, Alabama
No body should be bullied. Everyone has the right to be who they are! (:
Katie, 20, South Bend
it's a big deal to people. beautiful lifes are taken because some kid thinks he's tough. Hey all bullies there's always some one bigger and badder.
Drew, 16, ATX
i was bullied alot until i learned to soeak up now i actually have alot of new and old friends
joey, 13, nj
I have Asbergers Syndrome. When i was in Public School I was bullied by a lot of different people. One day i sat down to pick some dandilions for my teacher in third grade. A girl said move or else, I didnt and she kept threatening me. I walked over to my teacher and told her what happened. Another time i made a friend and she made us do everything she said, if we didnt she would tell all our secrets to the whole school. During the end of the year she joined the cool crowd. So she called me and my friend things like blubber face, losers, and other things. I had the option to be homeschooled. I am now, and will be until next year when i attend high school. I heard she is still a major bully and gossip problem.
No more bullying, 15, GA
Videos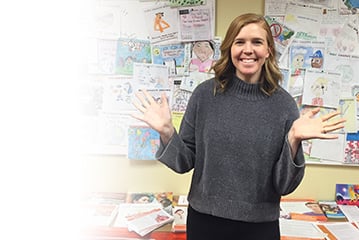 PACERTalks about Bullying - Season 1
We are so excited to be launching our brand new series, PACERTalks About Bullying, where each week we will be talking about all things bullying. In our first episode, we'll share more about PACER Center and what we do.
Documents
Notifying the School About Bullying — Using a Template Letter

PACER Center has created template letters that parents may use as a guide for writing a letter to their child's school. These letters contain standard language and "fill in the blank" spaces so the letter can be customized for your child's situation.
(Word Doc | Pdf)
Version for a Student with a 504 Plan (Word Doc | Pdf)
Version for a Student with an IEP Plan (Word Doc | Pdf )

Student Action Plan Against Bullying

Are you an educator working with a student being bullied, a parent looking for ways to help your child change their behavior, or a student who wants to take action against bullying, but isn't sure what to do? Develop a plan that works for you, download the Student Action Plan.

Also available in Spanish: Handout and Personal Plan
Support Kindness, Acceptance and Inclusion for All Students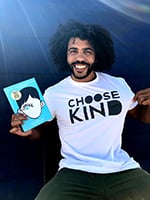 CHOOSE KIND: Official T-shirt from the film WONDER benefits PACER
Join the more than 50,000 others and choose kind!
WONDER, first a New York Times bestseller, now a major motion picture, shares the inspiring take-away message to always CHOOSE KIND. Every shirt sold benefits PACER's National Bullying Prevention Center. How can you help? Easy! Just wear kind, do kind, and most of all, choose kind.
Survey Monkey Contributes to NBPC
Sign up and you will receive surveys by e-mail from SurveyMonkey customers who need your opinion. For every survey you take, SurveyMonkey will donate 50 cents to PACER's National Bullying Prevention Center, plus you'll get a chance to win $100 in an instant win game.