Alert
Free Unity Day Posters! - Encourage your community to wear and share orange in support of bullying prevention with a free 24' x 36" poster to display in your school, home or community.

Order yours today!
Highlights

October is National Bullying Prevention Month
Get involved in this month long campaign uniting a nation to take action at the local level to prevent bullying in schools, communities and online.
---

Bullying Prevention 101
We have teamed up with Planet Fitness' Judgement Free Generation® initiative to develop "Bullying Prevention 101," a free educational resource designed to equip teachers, counselors and other educators with tools to empower students to prevent bullying and stand up for kindness. This comprehensive online module provides resources and engaging activities, whether you are just beginning the bullying prevention conversation or taking further steps to empower students with skills to advocate for their peers. The material is available for elementary, middle and high school students.
---
Spookley the Square Pumpkin, Classroom Toolkit

Spookley is a square pumpkin who lives in a round pumpkin world. The story beautifully delivers a message of kindness and acceptance in a fun, accessible format.

---
Order the official t-shirt and tote bag

These custom-designed products display the unifying message that "Together we can create a world without bullying." Available for $12 per shirt and $20 per tote, with 100% of net proceeds going to PACER's National Bullying Prevention Center. Ordering open through October 31st.
Orders that were placed before midnight on Oct. 4 will be shipped in time for Unity Day.
---
United for Kindness, Acceptance, and Inclusion

Make a commitment to support those who have been hurt or harmed, treat others with kindness, be more accepting of people's difference, and help include those who are left out.
Features
Event Kit

Event Kit
Order the "Create a World Without Bullying" event kit which contains printed resources for up to 50 participants.
Kids Against Bullying website

Kids Against Bullying

website
Innovative, educational website for elementary school students to learn, engage in activities, and be inspired to advocate for self and others.
Teens Against Bullying website

Teens Against Bullying

website
A website created by and for middle and high school students, with ideas to address bullying, be heard, and lead change in an important social cause.
Questions Answered

Questions Answered
You asked, we answered! Response options include images, 60-second snapshot, longer articles, video and poll.
Students With Disabilities

Students With Disabilities
A comprehensive overview of addressing and preventing bullying and harassment of students with disabilities.
All-In

ALL IN
Free online, year round toolkit with a new classroom lesson each week! Create environments in which each student is INcluded, INvested and INvolved.
I Care Because
My 16 year old daughter is bullied on almost a daily basis.She is depressed, no motivation, failing subjects that all stem from constant badgering and name calling. Yesterday May 13, 2013 she was hit and the school, teachers, administration did nothing.  I am removing her from the school but this won't be the last time they hear from me. We have to stop this behavior before we lose another child.
Eileen, 43, Arizona
when I feel bullied, I feel like bad person- like I deserve to be bullied. NO ONE derseves to be bullied. I agree that everyne has been at least a little bully, like if you scream at your sister for touching your stuff or something, but It isn't right. People need to STOP. I hope all bulies see this site and STOP, because it is WRONG,CRUEL, and very dangerous.
Cammie, 10, DC
I am called fat, dull, stupid and crazy. everytime i went to school or everywhere i always hear those words...
They keep on teasing me.. but through this site it help me stand and fight back BECAUSE NO ONE DESERVE'S TO BE BULLIED EVERYONE SHOULD BE LOVED AND RESPECTED.
Dianne, 15, Philippines
I've been bullied, about my voice at school, people would always ask 'why do you talk like a baby?' ever since people started asking me that question, I stopped talking to keep them from asking that. I would only talk for class if I had to read something out loud or only talk to my friends, but now everyone asks why I dont talk much. I just dont know what to do or say anymore.
Angela, 12, Colorado
There is no need to bully someone, so why do it? Does anyone really think that bullying helps,well if you do think again bullying hurts and does not help.If someone is being bullied help them or get a adult. People all around the world hurt or kill themselfs because of this thing bullying
Stand up for yourself and others. Treat others the way you want to be treated and you would not want to be bullied so do not bully others. Bullying can not do any good but it can cause harm. Please speak up and remember be a buddy not a bully.Bullying needs to end sometime, so why not try to make it end now!!???
Acacia , 14, United States
Videos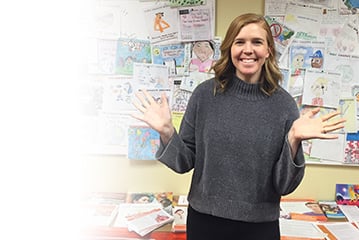 PACERTalks about Bullying - Season 1
We are so excited to be launching our brand new series, PACERTalks About Bullying, where each week we will be talking about all things bullying. In our first episode, we'll share more about PACER Center and what we do.
Documents
Notifying the School About Bullying — Using a Template Letter

PACER Center has created template letters that parents may use as a guide for writing a letter to their child's school. These letters contain standard language and "fill in the blank" spaces so the letter can be customized for your child's situation.
(Word Doc | Pdf)
Version for a Student with a 504 Plan (Word Doc | Pdf)
Version for a Student with an IEP Plan (Word Doc | Pdf )

Student Action Plan Against Bullying

Are you an educator working with a student being bullied, a parent looking for ways to help your child change their behavior, or a student who wants to take action against bullying, but isn't sure what to do? Develop a plan that works for you, download the Student Action Plan.

Also available in Spanish: Handout and Personal Plan
Support Kindness, Acceptance and Inclusion for All Students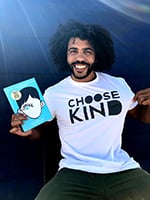 CHOOSE KIND: Official T-shirt from the film WONDER benefits PACER
Join the more than 50,000 others and choose kind!
WONDER, first a New York Times bestseller, now a major motion picture, shares the inspiring take-away message to always CHOOSE KIND. Every shirt sold benefits PACER's National Bullying Prevention Center. How can you help? Easy! Just wear kind, do kind, and most of all, choose kind.
Survey Monkey Contributes to NBPC
Sign up and you will receive surveys by e-mail from SurveyMonkey customers who need your opinion. For every survey you take, SurveyMonkey will donate 50 cents to PACER's National Bullying Prevention Center, plus you'll get a chance to win $100 in an instant win game.