Highlights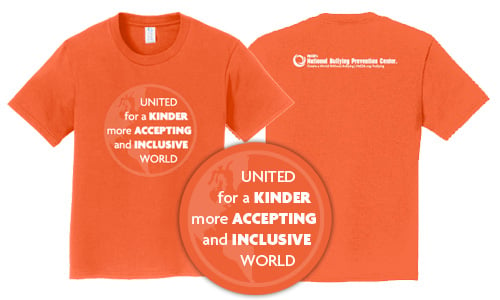 Unity Day Tee Orders Open Now! $12 per shirt.
October is National Bullying Prevention Month
A month long event to prevent childhood bullying and promote kindness, acceptance and inclusion in schools, homes, and communities.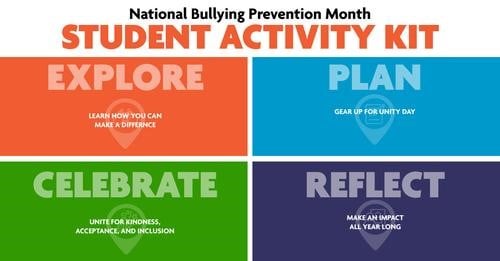 Student Activity Kit
Throughout National Bullying Prevention Month in October, plan to use this four-week activity kit in K-12 classrooms or other youth settings. The kit features theme weeks, classroom projects, and student engagement to promote kindness, acceptance, and inclusion to prevent bullying.
---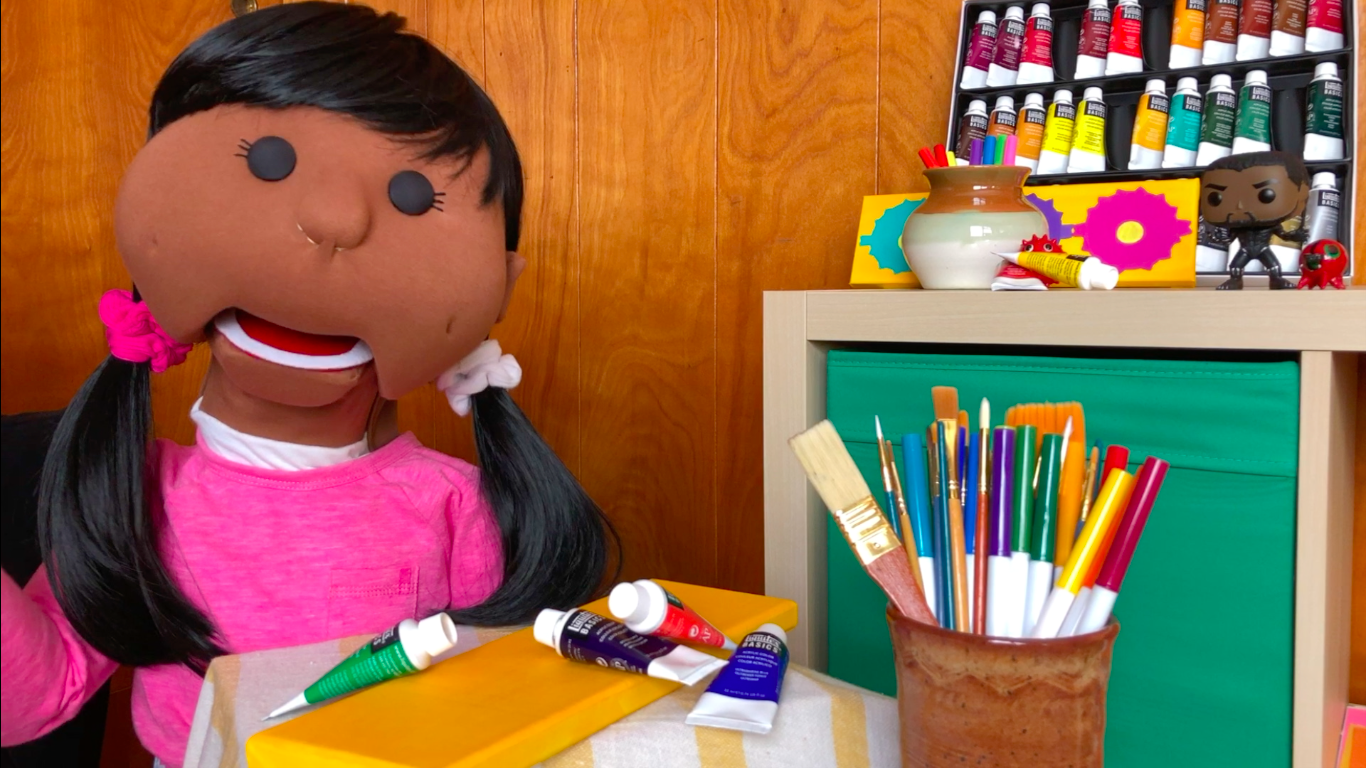 Carmen's Corner
A series of educational videos designed for young audiences kindergarten through third grade. It features characters from PACER's Kids Against Bullying puppet program, highlights key concepts of bullying prevention, and promotes social-emotional learning. Educator guide and student worksheets accompany each video.
Features
Event Kit

Resource Kit
Order the "Create a World Without Bullying" resource kit which contains print materials for at least 50 participants.
Kids Against Bullying website

Kids Against Bullying

website
Innovative, educational website for elementary school students to learn, engage in activities, and be inspired to advocate for self and others.
Teens Against Bullying website

Teens Against Bullying

website
A website created by and for middle and high school students, with ideas to address bullying, be heard, and lead change in an important social cause.
Questions Answered

Questions Answered
You asked, we answered! Response options include images, 60-second snapshot, longer articles, video and poll.
Students With Disabilities

Students With Disabilities
A comprehensive overview of addressing and preventing bullying and harassment of students with disabilities.
All-In

ALL IN
Free online, year round toolkit with a new classroom lesson each week! Create environments in which each student is INcluded, INvested and INvolved.
I Care Because
     I hate bullying...look what it has done! I want to STOP it!
Pearl, 9, Kiev, Ukraine
i may have not been bullied but i do that it sucks! being bullied doesnt just hurt you it hurt hurts your friends! 
tristen, 16, oregon
I care because I watched people bullied others as I just stood and watched the suffer.I beleive that children/teens  should be able to live a life free from bullying and harassment and it is time that we all took a stand against this.

Lilly, 15, Mighigan
When I was 6 years old, everyone made fun of the way I looked. They made sure I knew how ugly and stupid I was every day of my life. At that age, I already wanted to kill myself. When I turned 10, I started cutting myself. And as the world turned colder, suicide was an option I was willing to take.

Luckily, I found people who made me feel important. I'm 15 now and I feel much better. Stronger. And although not everything has been the same, I now feel that it is my responsibility to listen to others who have gone through my experience too. I just want to say that you are not alone and I love you very much.
Jonina , 15, Philippines/ Manila
I was bullied. I know the feeling I use to get when I walked into that school. The feeling like a rock dropped from my throat to the bottom of my stomach. I remember the words they called me. Even tho it's been 3 years since I was in grade 10, I can recall every harsh word that was said to me. Feeling like I wasn't worth anything and I was useless. Telling my parents I had missed the bus when they heard I wasn't at school, because there were just some days I couldn't handle it . I feel for everyone who's going through that right now. But know there is light at the end of the tunnel. Even when it seems your whole worlds in darkness, I promise there will be someone who will bring you a candle. Just wait. Know you are beautiful and someone out there loves you....for you. 
Ashley, 18, Canada
Bullying is bad. NO ONE DESERVES TO BE BULLIED
Stacie, 12, fl
i have been bullied before from being told to kill myself, stabbed in the hallway at school,pushed into lockers, and hate pages about me on social media. It really bugs me that my school says that they can't do anything about this. So basically they are saying that from people causing me some medical issues and depression they won't do anything about it. So all this anger and sadness about all of this has made me want to do anything to prevent bullying from happening to others. Lets all pitch in together to stop bullying!
Alyssa, 12, michigan
Videos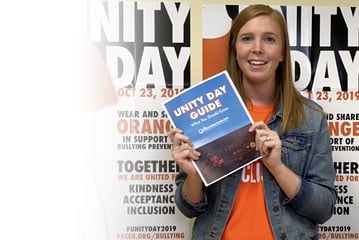 PACERTalks about Bullying - Season 3
We are thrilled to return for another season with more videos featuring interviews, stories, and informational content. New this season will be the feature "Ask Us" in which we will respond to questions from students around the world.
Documents
Notifying the School About Bullying — Using a Template Letter

PACER Center has created template letters that parents may use as a guide for writing a letter to their child's school. These letters contain standard language and "fill in the blank" spaces so the letter can be customized for your child's situation.

(Word Doc)

Version for a Student with a 504 Plan (Word Doc)
Version for a Student with an IEP Plan (Word Doc)

"What You Can Do"

This 4-part handout series provides comprehensive information for students and adults about how to help someone who is experiencing bullying, as well as how to address bullying in the community.
Downloads
Bullying Prevention 101, A Quick Guide:
Support Kindness, Acceptance and Inclusion for All Students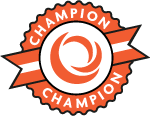 Become a Champion Against Bullying
Join the hundreds of nonprofits, schools, and community groups that collaborate directly with PACER's National Bullying Prevention Center by using and sharing our bullying prevention resources in their communities.
Survey Monkey Contributes to NBPC
Sign up and you will receive surveys by e-mail from SurveyMonkey customers who need your opinion. For every survey you take, SurveyMonkey will donate 50 cents to PACER's National Bullying Prevention Center, plus you'll get a chance to win $100 in an instant win game.