Highlights

2023 Unity Awards Recipients
We are delighted to announce the six recipients of the 9th Annual Unity Awards, which celebrates those who are helping to make the world a kinder, more inclusive, and more accepting place.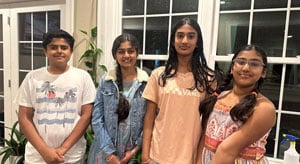 Students With Solutions "Top Winners"
Congratulations to all the teen and kid student groups who created videos for this year's contest.
Features
Take the Pledge
Take the Pledge
Pledge to treat others with kindness and be more accepting and inclusive.
Kids Against Bullying website

Kids Against Bullying

website
Innovative, educational website for elementary school students to learn, engage in activities, and be inspired to advocate for self and others.
Teens Against Bullying website

Teens Against Bullying

website
A website created by and for middle and high school students, with ideas to address bullying, be heard, and lead change in an important social cause.
Questions Answered

Questions Answered
You asked, we answered! Response options include images, 60-second snapshot, longer articles, video and poll.
Students With Disabilities

Students With Disabilities
A comprehensive overview of addressing and preventing bullying and harassment of students with disabilities.
All-In

ALL IN
Free online, year round toolkit with a new classroom lesson each week! Create environments in which each student is INcluded, INvested and INvolved.
I Care Because
i don't like standing on the side lines whatching others gett hurt, and not doing , anything and now i realsie i have a voice and im going to yuse and now its time.
tamsin, 14, uk
i'm being bullied.and it can make you feel mad or sad . because i know this because on the weekend i am a happy funny girl but on the school days when i get home i'm mad but in the inside i'm sad . my family asked me way are you mad  and i say because i feel tired and they say your always to tierd to do anything . but really it's because i'm being bullied so i know how it feels
michelle, 9, Tx
because we need to stop because there are many people who love to pick with peolpe and i be pick one becuse of my speech... and i will stand up to bullyings

markist francis, 14, la laffettet
I'm a girl, 17 years old. My friends well almost everyone around me keeps on calling me adopted. Altough it isnt tre it still hurts hearing that kind of things especially when its about your personal life. People think Im adopted just because I dont look like my father. Well how would they even know if they didnt even seen my dad when he was younger. Just becase he's swedish should  also have to look white and too liberated too fit in? I dont think so. I sometimes loose face and be discouraged for all the negative comments i get from other people.
Eliana, 17, ph
I was bullied all 4 years of high school and it made it difficult for me to want to go to school. I showed everyone that just because they bullied me I was still going to get a good career and not let it affect me. There were days I wanted to just end everything, but with the help of my family I survived! I graduated high school and now I am in college going for my nursing degree! I just want kids to know that everything will ok in time! Surround yourself with people who love and believe in you and I promise everything will be ok! Just keep fighting!
Breanna, 19, New York
I've been bullied before. People don't realize how much words hurt. I have a learning disability. I take a while to process information and I don't read that well. People make fun of me and call me stupid. I also have been harassed on the internet. People don't take the time to realize how badly things can hurt.They take it too far. It takes some people such a long time to realize how much words can actually hurt more than actions.  I really wish bullying would stop.  Sometimes, i'll just start breaking out crying out of no where because of how rude some people can be. Bullying is so wrong and it should really stop. I'm so thankful for my best friends that have stuck by me, as well as my family. 
Katie, 14, NJ
Videos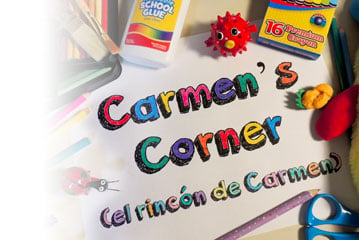 Carmen's Corner
A series of six educational videos designed for young audiences. It features characters from PACER's Kids Against Bullying puppet program, highlights key concepts of bullying prevention, and promotes social-emotional learning. Educator guide and student worksheets accompany each video.
Documents
"What You Can Do"

This 4-part handout series provides comprehensive information for students and adults about how to help someone who is experiencing bullying, as well as how to address bullying in the community.

Spanish Translations
Downloads
Bullying Prevention 101, A Quick Guide:
Bullying Prevention Slide Show and Quiz
Support Kindness, Acceptance and Inclusion for All Students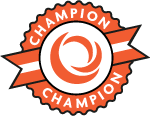 Become a Champion Against Bullying
Join the hundreds of nonprofits, schools, and community groups that collaborate directly with PACER's National Bullying Prevention Center by using and sharing our bullying prevention resources in their communities.
Survey Monkey Contributes to NBPC
Sign up and you will receive surveys by e-mail from SurveyMonkey customers who need your opinion. For every survey you take, SurveyMonkey will donate 50 cents to PACER's National Bullying Prevention Center, plus you'll get a chance to win $100 in an instant win game.