Highlights

New!

Let's Talk About Bullying and Disability

Information will be featured throughout November about disability-based bullying. Everyone is invited to get involved by sharing how they view the intersection between bullying and disability. The idea is using the medium of your choice, such as video, art, or written or spoken word — to respond to the question, "What do you want everyone to know about bullying and disability?"

Thank You for Supporting Bullying Prevention
Our heartfelt gratitude goes out to all of you who celebrated October's National Bullying Prevention Month and the signature event Unity Day! It was a month of using action and education to create community, with a goal of raising awareness to address and prevent bullying.
Features
Event Kit

Resource Kit
Order the "Create a World Without Bullying" resource kit which contains print materials for at least 50 participants.
Kids Against Bullying website

Kids Against Bullying

website
Innovative, educational website for elementary school students to learn, engage in activities, and be inspired to advocate for self and others.
Teens Against Bullying website

Teens Against Bullying

website
A website created by and for middle and high school students, with ideas to address bullying, be heard, and lead change in an important social cause.
Questions Answered

Questions Answered
You asked, we answered! Response options include images, 60-second snapshot, longer articles, video and poll.
Students With Disabilities

Students With Disabilities
A comprehensive overview of addressing and preventing bullying and harassment of students with disabilities.
All-In

ALL IN
Free online, year round toolkit with a new classroom lesson each week! Create environments in which each student is INcluded, INvested and INvolved.
I Care Because
I care because I used to be bullied and bullying is not fun.  Think about it would you want to be bullied?
Quenton, 13, Ohio
Being bullied hurts. You feel alone and helpless, but remeber you are not alone and you are not helpless. I can't count the times and reasons I've been bullied. Sometimes it's gone to far, especially when someone is killed. RIP Pheobe and to all those who have died because they were bullied. You will always be loved and remebered.
Tegan, 14, Ab
I care because I am currently going through it now. I just got a hair cut and they are bangs. Everyone seems to like them and then two boys seem to bring my day down. No matter how many compliments I get, just two negative things brought me down. I had a wonderful day and they said I looked horrible, bad, etc. In bangs. It really hurt me and now I don't want these bangs and I am trying to hide them. I keep hoping that soon they will grow out enough to hide but, nothing is working. Thoughts have buzzed my mind on how wonderful it would be to be home schooled or gone just some where new. I don't want people to go through what I am going through now. I think kids being bullied at younger ages then this is just unrealistic, no matter what age I think it hurts everyone no matter what.
Kem, 12, Georgia
i got bullyied
bob, 22, indiana
Bullying takes away all your ego and self respect. Do as much as you can to stop it!
Zulu, 17, Pakistan
Ive beeen bullied ALOT!  Growing up alot of kids have always been mean to me and i dont know why. Many times i have cried myself to sleep or didnt attend school because it had gotten so bad. One time my life was even at stake. I dont want anyone to go through what i went through. We need to try the best we can to END BULLYING!((: loovvee yall and be strong!!
Brianna, 15, Arkansas
I suffer bullying and it is horrible. They cause you to destroy it. Thanks for the initiative. I love you Demi. You are an example of a teenager to me.

allanny, 12, rn
I know how difficult it can be because I've been there. It hurts to be bullied and I wanna stop bullying. I even started an anti bullying club at my school called Be Nice Be You. It has helped so many kids at my school and even me! We are the only school in my district that has an anti bullying club so we are going around the district to other schools to spread the word and educate the public about this issue and also let the victims know they are'not alone. Just remember everyone, Be Nice Be You!!!
Lacie, 14, Kentucky
Videos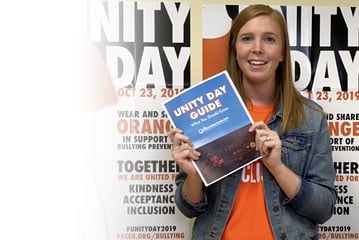 PACERTalks about Bullying - Season 3
We are thrilled to return for another season with more videos featuring interviews, stories, and informational content. New this season will be the feature "Ask Us" in which we will respond to questions from students around the world.
Documents
Notifying the School About Bullying — Using a Template Letter

PACER Center has created template letters that parents may use as a guide for writing a letter to their child's school. These letters contain standard language and "fill in the blank" spaces so the letter can be customized for your child's situation.

(Word Doc)

Version for a Student with a 504 Plan (Word Doc)
Version for a Student with an IEP Plan (Word Doc)

"What You Can Do"

This 4-part handout series provides comprehensive information for students and adults about how to help someone who is experiencing bullying, as well as how to address bullying in the community.
Downloads
Bullying Prevention 101, A Quick Guide:
Support Kindness, Acceptance and Inclusion for All Students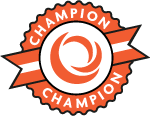 Become a Champion Against Bullying
Join the hundreds of nonprofits, schools, and community groups that collaborate directly with PACER's National Bullying Prevention Center by using and sharing our bullying prevention resources in their communities.
Survey Monkey Contributes to NBPC
Sign up and you will receive surveys by e-mail from SurveyMonkey customers who need your opinion. For every survey you take, SurveyMonkey will donate 50 cents to PACER's National Bullying Prevention Center, plus you'll get a chance to win $100 in an instant win game.