Highlights

Produce Short Videos
Submissions open now through April 10;
top entries announced early May
Inviting all K-12 students, with support from adults, to produce short (one-to-three minute) videos using template scripts for the opportunity to be featured on NBPC websites and viewed by classrooms around the country — plus, win some amazing prizes!
---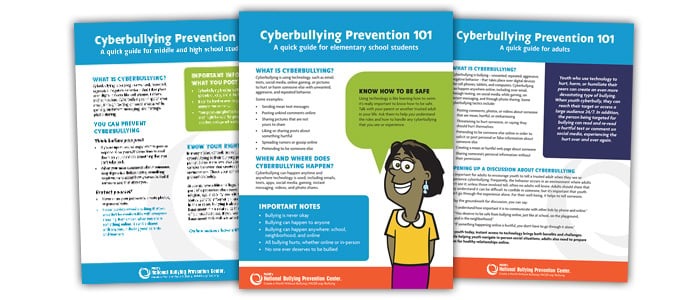 Cyberbullying Prevention 101 Quick Guides
The three-version series with audience relevant content for elementary school students, middle and high school students and adults outlines how cyberbullying is defined, along with information on how to prevent and address the behavior.

Recognize Extraordinary Individuals and Groups
Nominations now open; honorees to be announced in May
The Unity Awards is a celebration to recognize individuals and groups who are instrumental in making change.
---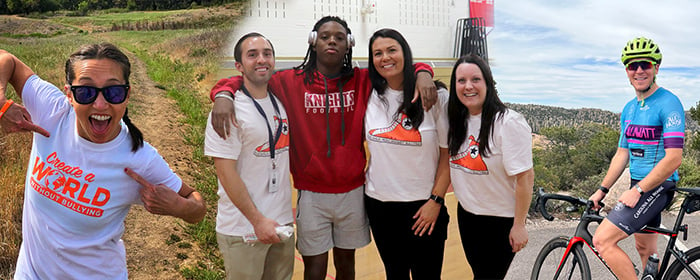 Friends of PACER's Run Walk Roll
You are invited to help with the goal of circling the world (24,901 miles) to symbolize "moving toward a world without bullying."
Features
Take the Pledge
Take the Pledge
Pledge to treat others with kindness and be more accepting and inclusive.
Kids Against Bullying website

Kids Against Bullying

website
Innovative, educational website for elementary school students to learn, engage in activities, and be inspired to advocate for self and others.
Teens Against Bullying website

Teens Against Bullying

website
A website created by and for middle and high school students, with ideas to address bullying, be heard, and lead change in an important social cause.
Questions Answered

Questions Answered
You asked, we answered! Response options include images, 60-second snapshot, longer articles, video and poll.
Students With Disabilities

Students With Disabilities
A comprehensive overview of addressing and preventing bullying and harassment of students with disabilities.
All-In

ALL IN
Free online, year round toolkit with a new classroom lesson each week! Create environments in which each student is INcluded, INvested and INvolved.
I Care Because
Bullying is not nice it is something that needs to be stopped! It is not nice
Justin, 14, Arizona
Im 13yrs old and i have been bullied since 3rd grade and i wish they knew how hurtful they are. They make fun of how.i look like my eyebrows or teeth etc......... im now in 7th grade and its still going on but i ignore them which gets them mad and i dont care 
 All i ever wished.for was them to treat me like i treat them 
 Im this person who is shy and too nice which means that they can use me for stuff and its not ok.
I have changed a little but it doesnt make me a better person so i went back to the way i was and made some friends and got the other girls and giys jealous bcause i was different than all the others but its not gonna get.in my way cause i want the bullying and cyberbullying to end now
tamia, 13, new york
I have been bullied this led to me self harming and eating disorders i dont want anyone else to go through that.
Fergus , 13, Northern Ireland
I see bullying everyday and its not just the stereotypical big kid beats up on little kid stuff. I'm a six foot tall, 15 year old girl; and I have been bullied by people way smaller than me for years. Now its not me being bullied, but other people and about EVERYTHING. Racism is coming back strong and everyone laughs and jokes about it. "Its funny" they say... "I wasn't even talking to you"... "Why do you care"...  Its wrong and people get hurt that is why I care.
Catherine, 15, NC
SPEAK UP AND BE HEARD DONT LET OTHER PEOPLE BRING YOU DOWN.
anonymous, 11, sarasota
I dont know where to share about bullying so i come here.
When i was kindergarden,i always get bullied.I was group with  6 peoples.In the group,there was the 2 bullies.I try to be friend with them like i drew something for them but they tear it but i try to think positive.
I keep this matter silent to myself.The point is i try to be brave every step of the way.Every step of your life surely there problem like bullying or whatever.If i have a problem i will always think that every step of my life,there's surely a problem and there's alway a way out.
Diyanah, 13, SG
Videos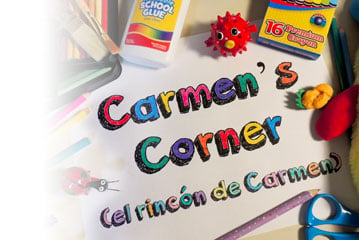 Carmen's Corner
A series of six educational videos designed for young audiences. It features characters from PACER's Kids Against Bullying puppet program, highlights key concepts of bullying prevention, and promotes social-emotional learning. Educator guide and student worksheets accompany each video.
Documents
"What You Can Do"

This 4-part handout series provides comprehensive information for students and adults about how to help someone who is experiencing bullying, as well as how to address bullying in the community.

Spanish Translations
Downloads
Bullying Prevention 101, A Quick Guide:
Bullying Prevention Slide Show and Quiz
Support Kindness, Acceptance and Inclusion for All Students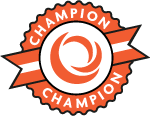 Become a Champion Against Bullying
Join the hundreds of nonprofits, schools, and community groups that collaborate directly with PACER's National Bullying Prevention Center by using and sharing our bullying prevention resources in their communities.
Survey Monkey Contributes to NBPC
Sign up and you will receive surveys by e-mail from SurveyMonkey customers who need your opinion. For every survey you take, SurveyMonkey will donate 50 cents to PACER's National Bullying Prevention Center, plus you'll get a chance to win $100 in an instant win game.