Highlights
Covid-19, Distance Learning, and Cyberbullying Infographics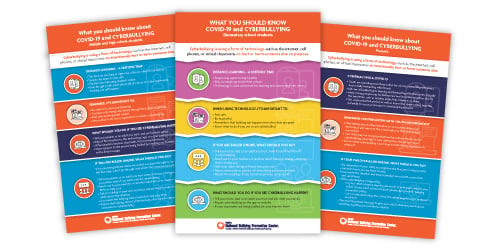 Download and share
Distance Learning ideas
New! - Access ALL-IN, a free online bullying prevention module now adapted for distance learning options for K-12 students
Encourage younger students to submit their questions to "Ask Carmen," a member of the "Club Crew" who knows a lot about bullying and gives great advice to kids
---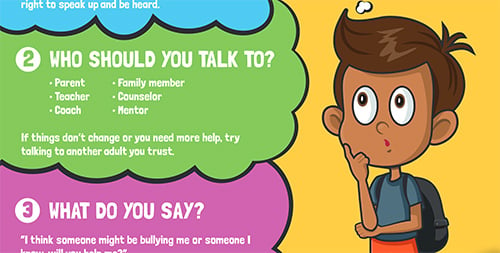 Information to Support and Educate Students
Help youth learn " How to Tell an Adult " with this age appropriate info graphic. Read, share, and download the library of helpful information to support and educate students on bullying prevention.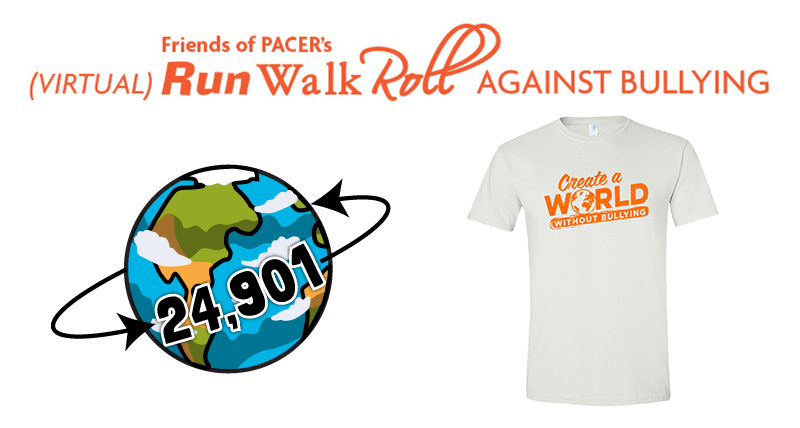 Friends of PACER's Virtual Run, Walk, Roll Against Bullying
A free month long event during April in which everyone can run, walk, roll, stroll, bike, hike, wheel, indoor and outdoor, with a collective goal of reaching 24,901 miles, the distance around the world.
---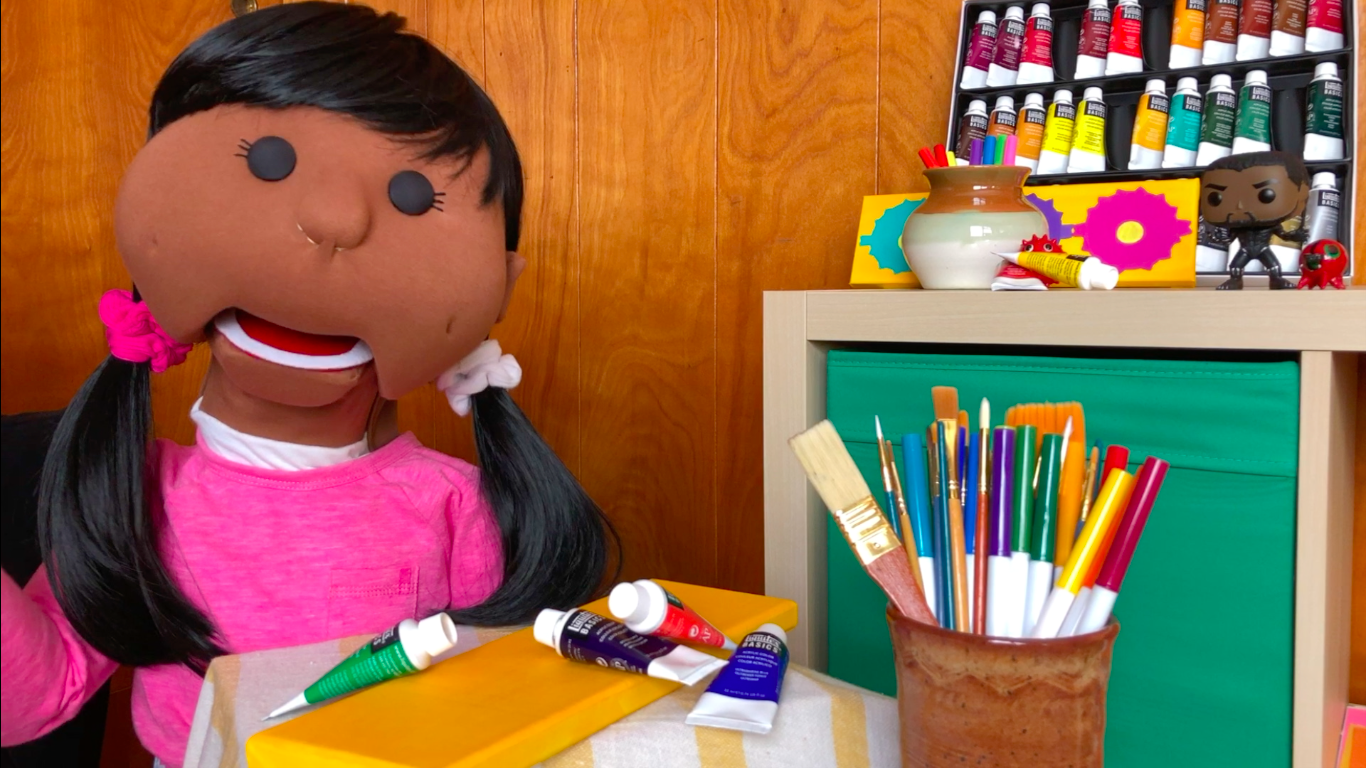 Carmen's Corner
A series of educational videos designed for young audiences kindergarten through third grade. It features characters from PACER's Kids Against Bullying puppet program, highlights key concepts of bullying prevention, and promotes social-emotional learning. Educator guide and student worksheets accompany each video.
Features
Event Kit

Resource Kit
Order the "Create a World Without Bullying" resource kit which contains print materials for at least 50 participants.
Kids Against Bullying website

Kids Against Bullying

website
Innovative, educational website for elementary school students to learn, engage in activities, and be inspired to advocate for self and others.
Teens Against Bullying website

Teens Against Bullying

website
A website created by and for middle and high school students, with ideas to address bullying, be heard, and lead change in an important social cause.
Questions Answered

Questions Answered
You asked, we answered! Response options include images, 60-second snapshot, longer articles, video and poll.
Students With Disabilities

Students With Disabilities
A comprehensive overview of addressing and preventing bullying and harassment of students with disabilities.
All-In

ALL IN
Free online, year round toolkit with a new classroom lesson each week! Create environments in which each student is INcluded, INvested and INvolved.
I Care Because
ever since 3rd grade I've been bullied. I've been bullied because I'm different
Kaylee, 16, IN
I was bullied to so I just wanted every one to know that their not alone in their fight to be treated equalys one.  
Brittney, 11,
...I have been insecure since I have been bullied in School. I always look up to my role models on what to do, I listen to inspiring music like Demi Lovato's Song because it really got me through it. It really hurts when you find out that you already feel that it's true on what they tease you. I developed eating disorders because I was called bones and skinny then I also developed Hypertension and self-harming. I felt alone which I never wanted. We need to raise awareness for this because it was never okay being bullied.
Yong, 15, Philippines
I care because i know how much bullying can hurt someone. I have never been bullied, and i have not been a bully. But if i see someone in need i help them out. Anyone can come talk to me and cry to me and just vent if they need to. People just need to realize it hurts. I'm really sorry for anybody who has been bullied, picked on, or just put down. It hurts and I'm here for all of you.
Valerie, 14, Wa
Ever since i can remember i've been let down by my peers. I've got  psychological problems along with trust issues all because of all the lying and dissapointment i have faced not just at school but everywhere i go.  i've gone from hating myself to hating the world, and i know i'm not alone. bullying isnt something that fades over time either, its a lifelong struggle, and it needs to stop.
RaeLynn., 15, mn
Bullying hurts and it should be stopped.
Joe, 12, WV
i was bullied my whole school life and it until 6 mnths ago affected my life. i got into abusive relationships , eating disorders, drugs ,alcohol  but now i have been healthy for 6 mnths and i dnt worry what ppl say bout me as i am me and im awesum :) 
jodie , 21, nsw
Bullying hurts. I want it to stop. 
Jack, 13, WA
my son gets bullied he gets sick physically sick from this. Please help stop bulling its so very sad. Not everyone in fact no one is the same. However everyone does have feelings.
mary, 42, st paul mn
Videos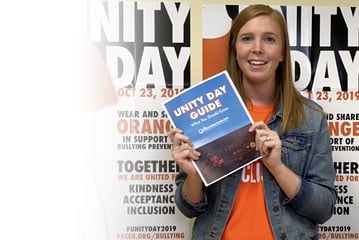 PACERTalks about Bullying - Season 3
We are thrilled to return for another season with more videos featuring interviews, stories, and informational content. New this season will be the feature "Ask Us" in which we will respond to questions from students around the world.
Documents
Notifying the School About Bullying — Using a Template Letter

PACER Center has created template letters that parents may use as a guide for writing a letter to their child's school. These letters contain standard language and "fill in the blank" spaces so the letter can be customized for your child's situation.

Version for a Student with a 504 Plan (Word Doc | Pdf)
Version for a Student with an IEP Plan (Word Doc | Pdf )

"What You Can Do"

This 4-part handout series provides comprehensive information for students and adults about how to help someone who is experiencing bullying, as well as how to address bullying in the community.
Support Kindness, Acceptance and Inclusion for All Students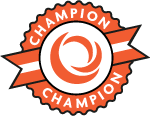 Become a Champion Against Bullying
Join the hundreds of nonprofits, schools, and community groups that collaborate directly with PACER's National Bullying Prevention Center by using and sharing our bullying prevention resources in their communities.
Survey Monkey Contributes to NBPC
Sign up and you will receive surveys by e-mail from SurveyMonkey customers who need your opinion. For every survey you take, SurveyMonkey will donate 50 cents to PACER's National Bullying Prevention Center, plus you'll get a chance to win $100 in an instant win game.