Highlights

2023 Unity Awards Recipients
We are delighted to announce the six recipients of the 9th Annual Unity Awards, which celebrates those who are helping to make the world a kinder, more inclusive, and more accepting place.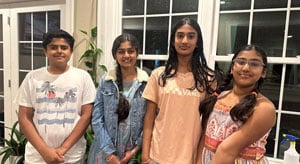 Students With Solutions "Top Winners"
Congratulations to all the teen and kid student groups who created videos for this year's contest.
Features
Take the Pledge
Take the Pledge
Pledge to treat others with kindness and be more accepting and inclusive.
Kids Against Bullying website

Kids Against Bullying

website
Innovative, educational website for elementary school students to learn, engage in activities, and be inspired to advocate for self and others.
Teens Against Bullying website

Teens Against Bullying

website
A website created by and for middle and high school students, with ideas to address bullying, be heard, and lead change in an important social cause.
Questions Answered

Questions Answered
You asked, we answered! Response options include images, 60-second snapshot, longer articles, video and poll.
Students With Disabilities

Students With Disabilities
A comprehensive overview of addressing and preventing bullying and harassment of students with disabilities.
All-In

ALL IN
Free online, year round toolkit with a new classroom lesson each week! Create environments in which each student is INcluded, INvested and INvolved.
I Care Because
On behalf of Prime Time Palm Beach County, we support kids against bullying!

Katie, 30, Boynton Beach, Florida
 well at first hand how it feels for people to say that at times i tryed to brush it off but you cant talk to some body about what our going threw when i went threw that i told nobody  i was very fortunate to have friend  that had my back i was also lucky to have a mom who saw that something was diffrent in he way i talk or the way i act i was also luck to have an aunt that i could talk to about any thing. but now i  learn how to deal with it and the best thing for you is  to talk to any one that you need to talk to so you can get out of that situation.
destinee, 13, south carlonia
When I was in 6th grade, I had a problem with licking my lips...it got so bad that it spread to my chin and not only was it sore all the time...but i would get picked on for it. I would be called "the bearded lady" all the time. And it hurt me a ton. But, thankfully I had my three best friends to stand by me and help me through it. And we need to put an end to bullying because how many lives have to be lost to see the damages it does to people.
Olivia, 14, MN
People say sticks and stones may break my bones but words will never hurt me, I strongly dislike that saying. Because of words I started cutting at age 12. Just a month before my birthday, I tried killing myself. I'm bullied everyday. In Georgia with my church group, I got a txt message saying this rude stuft about me. Rumors. One person even called me fat,  I didn't eat for a week and because of that, I passed out and was in a hospital for a while. There's just so much more, I even stayed home today because of it. I support Demi extremely . Following in your foot steps. I'm trying to stop cutting , trying to stop being suicidal, trying to eat better. Thank you so much.
Caitie, 13, Kentucky
I have personally have had most of the kids from my grade start rumors about me that arnt true and call me rude names.Its ruined any confidence i had and that is so horrible that kids out there are constantly being brought down by the people around them for no reason.Please speak up when you see or hear about someone being bullied because that could be you and no one deserves that.
, 14,
Videos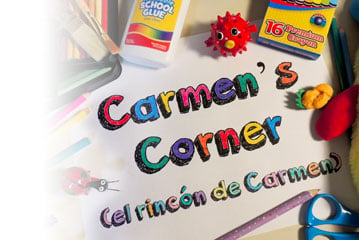 Carmen's Corner
A series of six educational videos designed for young audiences. It features characters from PACER's Kids Against Bullying puppet program, highlights key concepts of bullying prevention, and promotes social-emotional learning. Educator guide and student worksheets accompany each video.
Documents
"What You Can Do"

This 4-part handout series provides comprehensive information for students and adults about how to help someone who is experiencing bullying, as well as how to address bullying in the community.

Spanish Translations
Downloads
Bullying Prevention 101, A Quick Guide:
Bullying Prevention Slide Show and Quiz
Support Kindness, Acceptance and Inclusion for All Students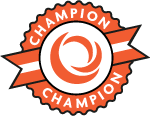 Become a Champion Against Bullying
Join the hundreds of nonprofits, schools, and community groups that collaborate directly with PACER's National Bullying Prevention Center by using and sharing our bullying prevention resources in their communities.
Survey Monkey Contributes to NBPC
Sign up and you will receive surveys by e-mail from SurveyMonkey customers who need your opinion. For every survey you take, SurveyMonkey will donate 50 cents to PACER's National Bullying Prevention Center, plus you'll get a chance to win $100 in an instant win game.