Employment Rights and Reasonable Accommodations
There are civil rights laws that protect people with disabilities from discrimination in the employment process. It is helpful for youth and families to understand relevant federal and state laws and who to contact if they feel these laws are not being followed.
Reasonable Accommodations
National ADA Resources
Videos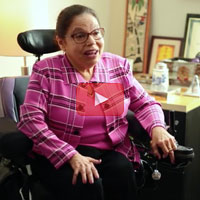 Google Impact Challenge: Disabilities – ADA 25th Anniversary
For more videos on this topic, visit our Videos page.
Did you find this helpful?