Become a Champion Against Bullying
Throughout the community, there are nonprofits, schools, and community groups that directly collaborate with PACER's National Bullying Prevention Center using resources – such as classroom toolkits, free bookmarks, awareness raising ideas, petition signing - to directly inspire, educate and involve students.
These organizations are eligible to submit the names of their nonprofits, schools, or community group, which will be posted to PACER's bullying prevention website, along with links to their sites and an overview of their bullying prevention efforts. They also have access to PACER's bullying prevention resources, including exciting new activities, information, and contests that will engage youth, educators, and parents in creating a safer world for children with and without disabilities.
Champions are invited to distribute information about bullying prevention through their print and electronic newsletters. Become a champion with PACER's National Bullying Prevention Center and join this expanded effort to reach schools and organizations nationwide. We appreciate their community leadership and dedication to helping all children.
Become a champion! To include your organization, please fill out this form.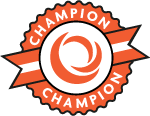 2018 Champions—Supporting and Promoting Bullying Prevention In Their Community
| | | |
| --- | --- | --- |
| AZ | Sports Bully Inc. | Sports Bully Inc. promotes anti-bullying and empowers young athletes to be positive influences in their communities through sports programs, workshops, and community events. |
| CA | Let's Argue: Elementary | The Pepperdine Waves Debate's Let's Argue series empowers young people to become advocates for themselves and their communities by equipping them with the skills and confidence necessary to craft logical, persuasive arguments in various settings. Our students are trained to engage their peers across differences, communicate with empathy, and create healthy spaces for interaction. |
| CA | Anti-Bullying Institute | The Anti-Bullying Institute offers hands-on programs designed to empower children, parents, schools and youth organization personnel to effectively deal with the issue of bullying. These programs include parent classes in English and Spanish, conferences and education programming and our HERO program, which is a program for children in schools and our community that include awareness, activities, events and recognition throughout the year. |
| CA | Act Like You Matter | We run anti-bullying workshops for San Diego County schools that are custom-designed, age-appropriate, and student-led. All content is solution-driven: packed with tools and strategies students can use immediately to overcome and combat bullying. All workshops are run by students ages 11-18 from Theatre of Peace: Bullying Awareness Acting Troupe, a division of Act Like You Matter - run by students for students. |
| CT | The Joy Company | The Joy Company creates content for young children, teachers and parents that teaches them about bullying, why it happens and how we can all work together to end it. |
| FL | The Parker Foundation for Autism and Child Development | We provide fully funded education, art and sports programs year round for children with autism and related disabilities and their siblings. Through the use of volunteer peer buddies, we are working to break down stigmas and encourage diversity and acceptance from an early age. Every October during Bullying Prevention month, we have a free family fun community event embracing kindness, and what it means to "Be a Buddy" incorporating PACER's resources and projects. |
| FL | Global Arts Cloud | Global Artist campaigns featuring artwork from artists of all disciplines creating awareness of the effects of abusive bullying. |
| GA | Heavenly Helping Hands United Inc. | Currently facilitating "Beauty Over Bullying" (anti-bullying program) at Henry County Middle School with a group of 6th graders and also "Teens United" (an open forum between teens) at Henry County Library. |
| GA | Camp Jewell House | We are having a bullying free day. |
| GA | Rome High School | We will wear orange to stand against bullying. Other activities are in progress. |
| KS | Bring Back Nice | We are a newly created non-profit for bullying prevention. Currently, our founder, 10-year old Izzi, is sharing her story about experiencing bullying and suicidal thoughts, educating youth on differences in peers and is on a mission to "Bring Back Nice" to the world. Currently, youth are pledging to be NICEkids and NICEkid Ambassadors. NICE kids will do service projects in their community. Coming soon: A living journal, "66 Days to Nice," which will help children (and adults) learn to act and live "nice." |
| LA | Louisiana Conference on Bullying and Teen Suicide | We are holding our second conference on bullying and teen suicide. This year our theme will be--Stand Up Step Out Speak Up-- Against Bullying. |
| MI | Save a Life Project Foundation | We provide speakers to schools in addition to materials. |
| MO | High School Esports League | The High School Esports League partners directly with high school esports clubs to provide safe and fun tournaments for students across the country. One of our main missions is to elimate bullying from schools and provide a platform that all students can enjoy. |
| MS | Brandon middle school | We are working on filing a proclamation in the state of Mississippi for a bullying awareness week. We are getting our students to speak out and help stop bullying. |
| NJ | PureHistory.org | We have a collection of Bullying related information. |
| NJ | Kars4KidsGrants | Kars4Kids is a Small Grants Program, making grants available for furthering children's and young adults' welfare and education. We would love to spread the word about applying for these grants. We want to encourage continued education and welfare, enriching the education of future citizens and leaders of the community. We can provide grants for libraries, after school programs, pets, mentoring, tutoring, exercise programs, supplies, weekend programming, incentives for continued reading and math work, reading to the children, combating bullying and more. We are dedicated to supporting educational initiatives and youth development programs in North America. |
| NY | Fight Against Bullying In Schools | We advocate for children who are experiencing bullying; the ones who bully, the schools, the staff, and the parents. We are doing National Violence Prevention Week with a Genesee Elementary in Auburn NY. We are doing assemblies and a poster contest for each grade. Violence and mental health issues can be a part of bullying. The point is to teach the kids that violence is not the way. |
| OH | Justice Against Bullying | We have been doing parades, and fundraisers. |
| PA | T.E.K. Foundation CC, Inc dba, Give a Child a Voice | December 2, 2017 we are doing a ribbon cutting for our first Give a Child a Voice Fitness Center along with acknowledging the 2nd Give a Child a Voice Weight Room. We focus on transforming a child's life when faced with unfortunate circumstances. |
| PA | Think First America | I hosted a "Dancers Against Bullying Showcase" where I raised money for PACER and raised awareness of bullying. I am also conducting an anti-bullying poster contest. |
| PA | Coatesville Area School District | We participate in MixIt Up days and other bullying prevention activities. We will hold a MindUP parent night to kick off National Bullying Prevention Month. |
| PA | Zift | Resources available at the Zift Parent Portal: Parenting insights, videos, parent guides and App Advisor app descriptions are available online! We also write blogs on this topic for parents on our site. |
| SC | Charles Dubose Middle | We really want to start strong next school year. |
| SC | Greenwood school district 50 | Speaking engagements, education and awareness. |
| SC | Alice Drive Middle School | Working on a city proclamation for the month of October for Bully Awareness and Prevention! |
| TX | Tinsley Elementary | Our students have all signed a pledge to be bully free, to be upstanders and not bystanders. We participate on Unity Day by wearing orange in solidarity against bullying. Our students are educated as to what bullying is and is not. |
| TX | Parental Engagement at Silva Magnet High School | We are working an bullying prevention night this coming school year but this is still in the works. |
| TX | Hopkins Elementary | My school is interested in any activities connected to bullying prevention. |
| TX | Fresh Start of Monroe Inc. | Fresh Start of Monroe Inc. will be hosting our annual back to school bash in August. This year our theme is Fresh Start Against Bullying, we want to give these children a fresh start into the new school year. We will be rallying with community and first responders to further educate people on the dangers of bullying and what each and every one of us can do to help. We believe if we can reach and help even 1 person, it will start a domino effect and make a difference. |
| VA | Fostering Kindness | Providing support and resources to families, schools, and communities to help spread kindness and reduce bullying on an ongoing basis. |
| VA | I'm Just Me MOVEMENT | We are doing a campaign called Agents4Change that will be feature in the Apple Blossom Festival Parade in Winchester, VA. May 5 2018. |
| WA | Blind Judo Foundation and Cahill's Judo Academy | Coach Willy Cahill of Cahill's Judo Academy, Co-Founder of the Blind Judo Foundation along with Co-Founder Ron C. Peck have zero tolerance for bullying. All instructors are alert to any and all forms of bullying again with a zero tolerance approach. Civility and respect is practiced on and off the Judo mat. |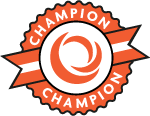 2017 Champions—Supporting and Promoting Bullying Prevention In Their Community
| | | |
| --- | --- | --- |
| AL | Walker Elementary | Walker Elementary will be educating students on bullying prevention through various activities. |
| AL | A Chance for Better | I am in the process of creating a PowerPoint and printed presentation to promate bullying awareness and help people know how to fight against bullying as my Girl Scout Gold Award. |
| AL | Sacred Heart School - Cullman | Wear Orange on Unity Day. Our Priest does a Homily on Bullying during Mass. We educate throughout the year about how to take a stand against bullying. |
| AL | SirGENTZ INC | SirGENTZ Inc. will promote bullying prevention to schools to participate for the cause and encourage the community to pledge to take a Stand. We will participate in UNITY DAY and distribute Bookmarks. We will let everyone know about National Bullying Prevention Month by notifying local media, sharing information on Facebook and Twitter, and influence key decision makers, such as school administrators and lawmakers. We will also do a BE THERE campaign photoshoot. Our Gentlemen Academy will implement the WE WILL Generation Curriculum. |
| AR | Bully Free Starts With Me | Educating students on what bullying is and how to prevent it. Working as a voice with our state senators, representatives, and governor to bring updates and changes to school curriculums to include information about bullying prevention. Telling my story in hopes that I reach as many people as I can to foster love to ultimately end bullying. |
| AR | Midland Elementary After School Program | Biking Against Bullying event. |
| AZ | Bisbee Unified PTSA | We will be having an assembly with the students to talk about bullying. |
| AZ | Amrak | Self-Esteem building; Self-Awareness for bullying; Bullying prevention School Presentations; Postive Behavior Intervention; Sarasota Parade; Orlando Utility Company Marathon; IMDB Credit to support the Arts and Theatre Program. |
| AZ | Greenway Middle School -No Place For Hate Program | We have a school wide program called No Place For Hate that is embedded in our culture. We have a student group called the Greenway Guardians that defend and protect our school as well as our NP4H micro- groups. We combat bullying, bias, bigotry, and harassment. |
| AZ | Ignite Yoga Studios | Ignite Yoga Studios is a certified and awarded "No Place for Hate Studio" through the ADL. We partner with local entities and the military to bring de-stressing and anti-bullying principles and techniques to kiddos in the local school districts while infusing yoga and mindfulness meditation and breathing plus our specialized 20 Hour Kids yoga teacher training that focuses on anti-bullying and child development. |
| AZ | Spray 'Em Away Bullies & Mean Girls | Starting this school year, my company has donated Spray 'Em Away Bullies & Spray 'Em Away Mean Girls aromatherapy linen & room sprays to 40 teachers (grades 2-5) Teachers use my sprays to start a discussion about bullying when they've witnessed it happening. The lavender, sunflower and honey extracts provide a calming smell to the classroom where students can talk & be heard. A portion of the sale of Spray 'Em Away is donated to Pacer.org and is proudly displayed on the back of every bottle. I've been supporting the anti-bullying campaign since I launched my sprays in 2014. |
| AZ | Shadow Ridge High School/ Rachel's Challenge Club | Rachel's Challenge Club |
| CA | Sunny Brae Middle School | Planning activities. |
| CA | La Mesa Junior High School | La Mesa has spread the word about standing up to bullying now for 13 years. Teen Truth comes to our school 1 time per year and the students truly believe that the culture of the school is one of acceptance and tolerance. We will be starting soon a one time per month activity called Make A Difference Day. We have a banner hanging out on the quad that says "The end of bullying begins with me." |
| CA | TEAM Charter Schools | Performing small skits about bullying. |
| CA | Sequoia School | This is Sequoia School's third year participating in Unity Day. We will be donning our orange and hosting a school-wide speaker presentation to promote tolerance and respect of individual differences. We will also be hosting school-wide activities to celebrate diversity and promote multicultural awareness. |
| CA | San Fernando Valley Community Mental Health Center, Inc. | The Caring for Kids - Bullying Advocacy program provides a regional hotline support, resources, and in-person advocacy for children under 18 who are experiencing school bullying. The program also provides resources, support, and education for parents, educators and community agencies regarding appropriate interventions for bullying and student rights. |
| CA | BuzzingBOTS | BuzzingBOTS teaches children to be original together. |
| CA | Boo2Bullying | Boo2Bullying is a collection of artists and visionaries who are dedicated to helping transform this generation into one of strength and empowerment. Boo2Bullying was founded in 2011 in response to the challenges faced by our youth today around the issues of bullying and intolerance. We are located in Palm Springs, California, serving that community, as well as Riverside, San Bernardino, Orange County and Los Angeles. Boo2Bullying creates an initiative between schools, parents and communities to help eliminate bullying. |
| CA | Winton School District | We will be celebrating Unity Day for the second year. All schools in the district participate in fun activities during lunch, promoting teamwork, problem-solving, and solidarity. |
| CA | Home Gardens Academy | Wear Orange Day; Unity Day Walk Against Bullying protesting activity in the community; pledge centers and positive candy grams. |
| CA | USC Hybrid High School | Lessons during advisory about bullying (i.e. forms of bullying, signs of someone in need of an advocate, and ways to be a buddy). |
| CA | Speak Out Against Bullying Inc | Speak Out Against Bullying, Inc. advocates for social and civic changes to inspire a call to action against bullying and cyber bullying through public awareness and education, providing resources to the community at large. Speak Out Against Bullying, Inc is a program on Bullying Prevention and Awareness. We present at school assemblies, parent and teacher workshops, educator training, resource fairs, conferences, seminars, guest speaking and much more. Speak Out Against Bullying Inc has the largest Unity Day event in Los Angeles. |
| CA | DH White Elementary | Assembly for Bullying/Positive Behavior. |
| CA | St. Bernard High School | Our school will be participating in Unity Day. Monday we will be creating orange slips of paper to place on our Unity Trees in our quad. We will be hanging our responses to actual trees in our quad creating a space of Unity during break and lunch. Our Campus Ministry Team and ASB are working on a "Kindness Assembly" for early November. We also have a student creating a presentation on how "playing around" can become bullying. |
| CA | Anatolia Family Taekwondo | All students in our school are signing a promise not to take part in bullying and to protect those who are being affected by it. Our instructors and students are also wearing orange "say no to bullying" t-shirts. Anatolia Family Taekwondo is also participating at local elementary schools by doing free seminars to their students on bullying awareness and prevention! |
| CA | Golden Elementary | Our Peer Assistance Leadership, PAL, is hanging posters and banners encouraging students to wear orange in honor of Unity Day and join the fight against bullying. |
| CA | John Muir Elementary (Antioch) | John Muir Elementary is continuing to implement "Be the Change Month" during the month of October. Students have a daily kindness challenge and weekly collaborative competitions (where working together is key to success). The school counselor will be focusing her classroom lessons on empathy and kindness and utilizes research based bullying prevention curriculum for bi-weekly classroom lessons all year, and leads a girls empowerment group to reduce relational aggression. Our school will be having a parent night in which the topic of bullying will be discussed, and student council put up "Be the Change" signage throughout the school. Lastly, our school will be participating in "The Great Kindness Challenge" in January. We want students to know that "being respectful" is not just a rule to follow, but it is also their right as a person to be respected. |
| CA | Graham Elementary School | The entire school will wear orange shirts purchased by our PTA. |
| CA | San Martin/Gwinn Environmental Science Academy | We will be leading classes/groups with age-appropriate lessons, discussions, and activities on bullying and how we can be UNITED. Working with grades Kinder - 7th. |
| CA | Santa Clara County Office of Education | Participating in Unity Day: displaying banners; sending Unity Day message throughout the county; providing various trainings related to bullying prevention; providing resources and technical assistance on bullying prevention. |
| CA | Knight Preparatory Academy | Each day we will be doing a new activity to help spread awareness regarding bullying. |
| CA | Washington Middle School | As part of our Bullying Prevention Week our school will create an Anti-bullying Poster Display with posters made by leadership students, we will be signing a unity banner, creating an orange paper chain with ideas about how to prevent bullying, and also have a school-wide door design contest that promotes kindness. |
| CA | Hazeltine Elementary/LAUSD | Month long activities. Poster contest focused on How to Handle a Bully. Parent workshop on bullying. Teacher workshop and how to handle bullying as educators. 45 minute student assemblies with description of forms of bullying and empathy activities. Friday bullying prevention chant lead by different students. |
| CA | Schools of the Sacred Heart San Francisco Stuart Hall for Boys | Unity Day assembly, Orange-Out throughout K-8 school (360 boys) and on-going lessons and activities the entire month of October. |
| CA | Benicia High School | Sources of Strength Campaign; Say Something Week. |
| CO | TrueSport | As an organization, TrueSport teaches a lesson in Bullying Prevention in youth sports year-round. We highlight this lesson during the month of October. We know that preventing bullying begins with the environment parents and coaches create for their youth athletes. Along with our lesson, we share expert articles and videos that teach how to create a zero-tolerance zone for bullying that youth athletes will thrive in. |
| CO | Envision Martial Arts | We have developed a program based on traditional Taekwondo for kids called Karate Kids. The Karate Kids system is based on a lifetime learning concept. In addition to technical skills, students are exposed to a variety of self-defense skills, weapons training and physical skills that help kids stay focused on school and be more confident as a whole. The building blocks for our system are monthly themes such as Goals, Friendship, Perseverance, Self-Control, Confidence, Self-Improvement, Courtesy, Self-Awareness, Respect, Integrity, Self-Esteem, and Dedication. |
| CT | BALL HEADZ | I run a summer program one of our weeks is dedicated to bullying prevention. |
| CT | St. Brigid-St. Augustine Partnership School | Blue Shirt Day-World Day of Bullying Prevention, Unity Day dress down and prayer service, and more. |
| CT | The Joy Company | The Joy Company creates content for young children, teachers and parents that teaches them about bullying, why it happens and how we can all work together to end it. |
| DC | School Without Walls at Francis Stevens | We will celebrate the entire month with morning announcements, wear orange on Oct. 25th and do some of the activities provided by Pacer throughout the entire school. |
| DC | Center City Public Charter School, Trinidad Campus | We will have classroom lessons, hold school wide initiatives on bullying prevention, and participate in Unity Day. |
| DC | Access Youth Inc | We will be providing awareness and education to high school students at Ballou, Eastern, and Anacostia High Schools in Washington D.C. We will also dedicate National Bullying Prevention Day to having students sign pledges against bullying and have activities and giveaways to promote safer schools and communities. |
| DE | Concord High School | Wear Orange Day; signing a Pledge Against Bullying; signing a 6 foot banner to hang in school to support bullying prevention efforts in our school; orange paper chains connecting our classrooms; Open Mic Night; Happy Halloween Festival for Elementary level to interact w/high school team members; more to be added!! |
| DE | PO Moses Walker Jr. Corporation | Every Saturday we conduct a Mentors or Entrepreneur class for youths 13 to 18 at the Harrison Community Center in Phila. PA. |
| FL | BABS'LAB | During the month of October BABS'LAB will offer an arts-integrated bullying prevention program for the community. The heart of this program will be "Chalk", a play written by award-winning writer and radio host Al Letson. Through "Chalk", we will engage young adult performers, youth audiences, artists, and the wider community in examining how verbal abuse and bullying can be addressed and transformed. Three main components comprise the bullying prevention program: 1. YOUTH PERFORMANCE. 2. ART EXHIBIT -The show will feature new work by local visual artists that explores the topic of bullying in dialogue with Al Letson's poetry. 3. COMMUNITY STORY SHARE We will work with a diverse group of community members to share their experiences of bullying. |
| FL | Scott Lake Elementary School | We started an anti-bullying club last school term. We titled it the ABC club (anti-bullying club). Students were given lessons on bullying prevention. |
| FL | Turner Tech High School | We do a week of bullying Prevention at our school with the local Miami-Dade Police. |
| FL | Miss Miami Dade Outstanding Teen/ Miss America Organization | I will be attending different schools, churches, events, and charities talking about bullying prevention. |
| FL | Emerson Elementary | We will be giving out orange bands for students to wea, as well as requesting that they wear orange shirts to stand against bullying. |
| FL | Cimino Elementary | Students in my fifth grade class are working on school-wide activities to convey an anti-bullying message on our campus such as, pledge, office mix presented on the morning show, posters, banners, "no bully zone" cups in fences, themed lunch menu, etc. |
| FL | Davis Performing Arts | We are holding a workshop "There Is No I In Peer Pressure or Bully" Saturday, September 9, 2017 in Daytona Beach, Florida. |
| FL | The Parker Foundation for Autism and Child Development | We provide fully funded education, art and sports programs year round for children with autism and related disabilities and their siblings. Through the use of volunteer peer buddies, we are working to break down stigmas and encourage diversity and acceptance from an early age. Every October during Bullying Prevention month, we have a free family fun community event embracing kindness, and what it means to "Be a Buddy" incorporating PACER's resources and projects. |
| FL | Fellsmere Elementary | In music class all students learn anti-bullying songs and do activities to bring awareness of different forms of bullying. Our school Behavior Specialist also does a seminar with videos and activities. |
| FL | Be the Change Movement | Self-esteem; Academic Achievement; Community Connection; Positive Behavior Oucomes; Lives Changed & Saved. Challenge Day activities: Lisa Ling on Oprah's High School Challenge; If You Really Knew Me (MTV); The Teen Files (Emmy award-winning documentary); Characters Unite Special: Tom Brokaw Presents Bridging the Divide (USA Network/NBC News) with Orange County Public Schools 'Winter Park-Be the Change Movement'. Hope Walk (Orlando): Community support and funding with partnering health foundations and organizations. |
| FL | Focus Academy | We are a charter school exclusively for high school students with special needs, many of whom were bullied in previous schools. We discuss bullying often, and how it is not tolerated at Focus Academy. We infuse discussions about bullying and self-esteem into our drama therapy program. |
| FL | Pasco Parents Against Bullies | We are just getting started up but we want to do every thing we can to make a statement and stand against bullying behavior. |
| FL | Yearling Middle School | Unity Day participation. |
| FL | Tyrone Middle School | During the month of October I hold a bullying prevention poster contest. All homeroom teachers are sent bullying prevention activities for the students to role-play and learn. |
| FL | Youth Co Op Preparatory Charter School | Bullying prevention program "Nobody has the power to ruin your day." |
| FL | Palm Glades Academy | Our STAND/SADD Club will be promoting the month and will be wearing our orange shirts and making daily announcements for the month. |
| FL | Citrus Springs Middle School | Our school proudly displays a banner at the entrance telling all that CSMS Bands Against Bullying. On October 4th we will hold our annual banner signing event so students can add their name stating Falcons Stomping Out Bullying. This banner will join the others hanging in the cafeteria from previous years. Students are given orange wrist bands to wear saying that we are against bullying. |
| FL | Walton County School District | We are participating district wide in the Emerald Coast Kid's 3rd Annual COLOR THE COAST ORANGE #UnityDay2017. Schools throughout the district will all wear Orange on October 25 as a show of unity against bullying. Students will sign the Unity Day Pledge to stand together against bullying and be united for kindness, acceptance and inclusion. Kindness Rocks will be hidden at various sites and shared with others, along with a random act of kindness. Students will study what bullying actually is, how to identify it, and how to prevent it. Several schools will have a "Run, Walk, Roll Against Bullying" activity at their football fields. |
| FL | Gym Kidz Inc | We are joining the campaign and will be sending information out to our families. |
| FL | Talbot Elementary | All of our classes pre-k through 5th grade will participate in campus wide activities that include Wear Orange/Unity Day, Upstander pledge strips chain, Daily TV video clips, Poster Contest. Each class will conduct a minimum of one lesson with group discussion. |
| GA | Clinch County High School | Taking a pledge and creating a unity tree. We will also wear orange on Oct 25th. |
| GA | Baker Place Elementary | We will conduct bullying prevention lessons during classroom guidance and we will have students take the Pledge to not bully. We will also demonstrate, as educators, what it means to be respectful and show kindness to all. |
| GA | Roswell After School Achievement Program | We will host speakers from the GBI and local law enforcement agencies who will be sharing information on bullying (as well as cyber bullying). |
| GA | Euchee Creek Elementary School | Euchee Creek Elementary School will celebrate bullying prevention month by providing school wide bullying prevention efforts for all students. The bullying prevention efforts are geared toward encouraging all students to create a school atmosphere of respect and kindness. |
| GA | Excell Preparatory Center | We will teach our students about bullying and they will practice what they've been taught throughout the entire school year. |
| GA | Ridge Road Elementary School | We will participate by wearing orange for Unity Day and sign the No Bullying Pledge. |
| GA | Burke County Middle school | Our school is participating in Unity Day by wearing Orange. We will have students sign our pledge banner against Bullying- we will have a Bullying Assembly. We have a week of Bullying Prevention activities from October 16- 20. Thank you for the support of students, teachers, Administrators, and community stakeholders from Burke County Public Schools, especially our Principal and our Superintendent. Thank you PACER for your National Bullying Prevention Campaign. |
| GA | Leadership Preparatory Academy | Bullying Pledge for students; Bullying Power Point Education; Bullying Educational Skits with student re-enactment and Q & A; Everyone wears an orange shirt on October 25th. |
| GA | Strong, Beautiful, & Godly Girls Inc. | SBG2, Inc. will provide Bullying Prevention information to our Bethel Reading for Success Program participants and members of the Playworks Junior Coach Leadership Programs. We will also post and share information on our social media sites. We will encourage fellow organizations and communities to do the same. |
| GA | GEMS "Girls Empowering Major Success" | Getting the word out in our community for the youth to inform an adult if they are being bullied. Forming community events to aid in bullying prevention among teens and adolescents. |
| GA | Richard G. Wilson Elementary | We will complete guidance lessons throughout the month of October on Bully prevention. Activities for Red Ribbon Week include: students signing the pledge "to be bully free", receiving bullying prevention prizes each day to serve as a reminder, wear the red ribbon all week pledging to be drug free, Sock it to Drugs Day" – students wear crazy socks or mismatched socks to show their commitment to being drug- and bully-free. Team Up Against Drugs" students and staff wear Team Jerseys in unity against drugs and bullying. |
| GA | "Think Twice" (Anti-Bullying Program) | Unite Against Bullying Tailgate; Unity Day; 5th Annual Ride Against Bullying. |
| GA | Jared's Heart of Success | Youth/Teen Awareness Summit- Rallying Against Bullying, by showing good character every day. Treat others the way I want to be treated. Always report bullying to an adult at school or at home. Never bully others or laugh with a bully. Do my best to help anyone who is bullied. |
| GA | Morris R McBride Elem. | Students and staff will wear orange as a stand in unity against bullying. |
| GA | North Columbus Boys and Girls Club | Monthly Stop Bullying lessons, Care Club, and Unity Day activities. |
| HI | Catlin Schoolhouse | The various clubs planned to create a detailed poster for Catlin Clubhouse that states that Catlin is a bullying free zone. Together with the children, parents, and staff everyone will take a bullying prevention pledge and a commitment to be better citizens and leaders within their communities. |
| HI | Hanalani Schools | Our student council is holding a bullying prevention pledge day on UNITY DAY and creating a school "complimentree." |
| HI | Waiau Elementary School | Creating and promoting anti-bullying activities, classroom lessons and guidance awareness for children. |
| IA | Storm Lake Elementary School | At SLES, we will be talking about respect and incorporating bullying awareness activities into our Guidance lessons. On Oct. 25th, we will wear orange, pass out orange ribbons and create an orange paper chain, stating: "We Are Stronger Together!" |
| IA | Stand Against Bullying: Niceness Is Priceless | Stand Against Bullying: Niceness Is Priceless is a campaign located in Iowa. The goal of this group is to stand against bullying, educate adults and children on how to prevent bullying, and more! In this group, we hold talks at schools, dance marathons, walks, and more! Please message for more info on how to get involved! |
| ID | Another Choice Virtual Charter | We will show videos, share the pledge, use orange links, offer an online survey, and decorate and wear orange. |
| IL | H.E.R.O. Helping Everyone Respect Others | Ongoing Education and Awareness through Community Outreach. |
| IL | Belleville East High School | Throughout October we will be hosting awareness activities, celebrating Unity Day, and have a student group trained to provide support and follow-up to targets of bullying. |
| IL | Randolph Elementary School | We will have the following activities: 1) Wear orange Mondays 2) Door decorating contest 3) School assembly on Bullying. |
| IL | Beulah Park School | Kindness Walk/Pep Rally. |
| IL | Eldorado Elementary School | We will participate in bullying prevention by wearing orange. |
| IL | Jerri Hoffmann Child and Family Center | We will offer a session on bullying prevention to our preschoolers and kindergarteners, as well as parents. Bullying prevention not only starts at school, but at home as well. |
| IL | Stuffed Love | Speaking and interacting with multiple organizations on what bullying is and how to prevent it. |
| IL | Retired Military Personel | To provide support through Girl Scout groups and women's veteran support groups. |
| IL | Michael Faraday Elementary School | School assembly and bullying prevention awareness. |
| IL | Sward School | All grades learning True Colors to record and sing together on Unity Day. Creating a tree with hands representing each student, wearing orange, including stickers, color hair spray, handing out book marks at school book fair. |
| IL | Carbondale Middle School | Our group is called Not in My House. |
| IL | Paul Laurence Dunbar Elementary School | We are having a Unity/Peace march along with a balloon release on October 25, 2017. |
| IL | Owen Elementary School | National CHARACTER COUNTS! Celebrated the third week of October. C.P.R. Children Practicing Respect Assembly. Secret Agents of Kindness. |
| IN | Central Indiana Law Enforcement Training Network | We are conduct bullying prevention campaigns in the local schools. |
| KS | Douglass Elementary School | Unity Day Celebration |
| KS | Bring Back Nice | We are a newly created non-profit for bullying prevention. Currently, our founder, 10-year old Izzi, is sharing her story about experiencing bullying and suicidal thoughts, educating youth on differences in peers and is on a mission to "Bring Back Nice" to the world. Currently, youth are pledging to be NICEkids and NICEkid Ambassadors. NICE kids will do service projects in their community. Coming soon: A living journal, "66 Days to Nice," which will help children (and adults) learn to act and live "nice." |
| LA | Big Dreamers Youth Foundation | D.A.B. DREAMERS AGAINST BULLYING YOUTH AWARENESS October 21st. 12-4PM |
| LA | Big Dreamers Youth Foundation | We are hosting an Anti-Bullying event called Be A Super Hero Against Bullying. October 21, 2017. |
| LA | Wings of Eagles Behavioral Health | Our behavioral health practice held the first Louisiana Conference on Bullying and Teen Suicide on February 19, 2017. A second conference is being organized for January 2018. The focus of the first conference was bullying intervention and prevention along with Teen Suicide. The conference was attended by educators throughout Louisiana. |
| LA | Youree Drive Middle AP Magnet | We have a poster contest. |
| MA | Georgetown Middle High School | Honor National Bullying Prevention Month with our own orange t-shirt. |
| MA | Acushnet Elementary School | We have Unity Week, where we celebrate with spirit days to bring together the community. We cap off the week with an all school assembly to talk about ways to report bullying and strategies to overcome bullying behavior. |
| MA | Valley opportunity council | We will teach about different types of bulling and prevention. What to do when you get bullied and what to say to someone who is bullying. Be a buddy not a bully! |
| MA | Unify Against Bullying | We pledge to bring an end to bullying through the celebration of true diversity. There are countless children waging quiet battles against bullying. Many believe that they are alone. Unify Against Bullying wants these children to know they are far from alone. They are supported by a loving, caring community of fellow students, teachers, parents, brothers, sisters, business leaders and others. When we stand together, we stand as one. |
| MA | Charles S. Ashley Elementary School | I am one of the schools PBIS Coaches, our team, is being trained in PBIS and is in the process of organizing, teaching and implementing a school wide Positive Behavior In Schools, (PBIS). In October we will be rolling out a means of influencing the school culture for all, staff and students to make our school free of bullying with students who are excited about and motivated to learn and become productive members of our society. Our efforts will involve parents / guardians, the entire school staff and support from the school district administration, and the Department of Elementary and Secondary Education. |
| MD | 4 the Healing in You, Inc. | Distribution of information, bullying prevention workshops, partnering with local schools, bullying prevention awareness pep rallies, organized events to bring awareness to the issue, special recognition to youth or advocates taking a stand against bullying. |
| MD | Dj's against Bullies | We are planning to host community events as well as go to various schools in the area and talk to kids about bullying. We will also teach parents and kids the signs of when someone is being bullied or is exhibiting bullying behavior. |
| MD | We Lead By Example, Inc./Tae Kwon Do Ramblers Self-Defense Systems | Grandmaster Dr. Clifford Thomas teaches bullying prevention and self-defense in his martial arts classes throughout the year. Our organization is a leader in dealing with bullying behavior that affects people of all ages. It hosts community workshops and seminars that directly address bullying and crosscutting issues. In October 2016, to mark our second annual Bullying Prevention Walk and Rally, Maryland Congressman Steny Hoyer highlighted in a video the importance of addressing issues of bullying and honored Dr. Thomas for his many years of work in developing and teaching bullying prevention and safety and self-defense. On October 7, 2017, our organization will join PACER and host its third annual community walk and rally against bullying. |
| MD | Waldon Woods ES | Bullying prevention poster contest, awareness assembly for students and parents, and other events throughout the year. |
| MD | Mary Ann Winterling Elementary School | Classroom discussions, small group activities, and Unity Day. |
| MD | Tri-County Youth Services Bureau | We participate in the Bullying Prevention Pledge. |
| MI | Marshall High School | "The Pulse" anti-bullying student group will be attending the Harbor Rally hosted by Mike Smith on October 10. A Unity assembly for all MHS students and staff will take place during our homecoming celebration. PSAs will be made during student announcements throughout the month about bullying. Our website and various social media platforms will include messages about bullying and resources available to students to report incidents of bullying. Students will be encouraged to "say something if they see something." |
| MI | Bay City Central Anti-Bullying Pledge Club | The BCC ABPC believes that CHANGE IS POSSIBLE! Who We Are... Actually, we are not that different from you! We come from all walks of life but we have one very important belief in common. What WE Believe 1. It is TIME to stand up to bullying 2. We can CHOOSE to avoid posting online or participating in anything anywhere that is meant to harm someone's reputation or self-esteem 3. It is essential to COMMIT to "think before you tweet" and "ponder before you post" The Bay City Central Anti-Bullying Pledge Club not only looks for ways to prevent bullying in our school, we also hold assembly at our area schools. This year's school show is called "We Are Hopeful." It is an honor to become a 2016 PACER Unified School/Club. |
| MI | Austin Catholic High School | This will be our 4th annual "Orange Day". |
| MI | Webber Media Arts Academy | We are learning about the Stop Think Talk It Out method, which is three step process to decision making, and using that method as a solution to bullying. In addition, as a Media Arts school grades 5th - 8th are filming a Bullying PSA to help raise awareness about Bullying and how to solve it. |
| MI | Y.A.M.I. Cares | Gracie is 2017 YAMI Junior Queen and would like to share information on how to be kind to one another. She has a friend who is bullied on the bus and steps in many times to prevent the worse from happening; this little girl is only 7. My daughter is 9. |
| MN | Mahnomen Public Schools | We will be asking all staff to write positive attributes about each other and place these in hallways to show our students how much we appreciate each other and how important it is to say positive things about someone else. We are participating in UNITY DAY: Together Against Bullying. United for kindness, acceptance and inclusion, by encouraging all staff and students to wear orange. The Elementary will be doing a Kindness Challenge. All elementary grades will be shown a "what does bullying look like" skit made by members of the HS. High School students and staff will be encouraged to create positive messages on post-its with blue markers. Messages will be placed throughout the building. There will be themed posters placed throughout the building and morning announcements. They will be doing a lot of other activities to promote bullying prevention! |
| MN | Agape High School | We are devoting our weekly sister circle to bullying prevention the week of Oct 19th. |
| MN | Metro Deaf School | Every year each one of our students and staff pledge to stand against bullying by painting our hand and making our mark on a school wide banner that hangs in the cafeteria year round! |
| MN | Multicultural Kids Network | We provide an African Group Drumming Circle for Kids and families in a culturally designed modality to address bullying in our community and schools. |
| MN | Rice Lake Elementary | School wide, we have promoted "Be a Good Friend" throughout the month of October, with a friendship festival and wear orange day for bullying prevention. We are also presenting lessons to K-5 classrooms on the importance of bullying prevention and awareness, and being a good friend. |
| MN | River Bend Education District | Initiating bullying prevention awareness. |
| MN | Meadow Ridge Elementary School | We plan to participate by wearing blue on the first Monday of October and orange on Oct. 25th. Videos will be displayed on our news show throughout the month of October. Principal and Dean will also read book to various classes. |
| MN | Jefferson Elementary | After participating in Unity Day in October we then have a Unity Day each month for the rest of the school year. Students are encouraged to wear orange and students and staff participate in ongoing messages and teaching about how to prevent Bullying! |
| MN | Cedar Ridge Elementary School | We are having an "Orange Out" day with the entire school wearing orange for Bullying Prevention. During the day, we also do activities throughout the school to promote friendship. |
| MN | Clearview Elementary | Schoolwide program with a pledge against bullying. |
| MN | Washington Learning Center | We will discuss kindness, inclusion, and acceptance through classroom lessons, stories, and songs. Individual acts of kindness will be posted in our hallways. On Unity Day, we will wear orange, and will have an all school event reviewing our acts of kindness and singing our kindness song. We plan to have this videotaped for our local cable station. During the school year, Washington Learning Center will engage with our community through acts of kindness. |
| MN | Friedell Middle School | For the past 4 years, Friedell Middle School has participated in NBPM in October. Each grade level receives bullying prevention lessons and has a special event to participate in. 8th grade takes a leadership role in creating a safe climate at our school. This year our theme is "Famously Kind". Our mission is to spread positive energy throughout the school. All students will participate in Unity Day by wearing orange. 6th grade students will do superhero posters, 7th grade will do the Unity Walk and 8th grade will do "Positive Passing Time" by hanging in the halls between class periods and spreading positive messages to passing peers. We take a lot of examples and recommendations from the PACER website and have appreciated the ideas and resources you have to offer each year. |
| MN | Minnesota Transitions Charter School | Various activities surrounding Bullying Prevention throughout the month of October and on. Participating in Spirit Day and Unity Day. |
| MN | Edward Neill Elementary | Will be creating a Unity Chain. |
| MN | Playschool Child Care, Inc. | We will wear orange to show our support for a bullying free environment for all kids! |
| MN | Lakeaires Elementary | Our building will be celebrating Unity Day, sharing bullying prevention messages on our news show, and participating in other Unity activities. |
| MN | Kato Public Charter School | We are wearing orange for Unity Day and talking about bullying prevention at a town hall meeting. |
| MN | Albert Lea Area Schools 18-21 Transitions Class | We have talked in class about our own bullying experiences, as well as learning about Unity Day. We made orange shirts with the HERO: Helping Everyone Respect Others design on it. We presented the Albert Lea mayor with a "Proclamation Declaring National Bullying Prevention Month" and gave him an orange HERO shirt to wear on Unity Day. The mayor signed the proclamation last night at the City Council Meeting. We were also interviewed by the local newspaper about Unity Day and what we hope to accomplish. |
| MN | Chelsea Heights Elementary School | Classroom lessons, Second Step bullying prevention. |
| MN | The Arc of Freeborn County | We will display posters and share information on our Facebook along with sharing information with our members and participants. |
| MN | South View Middle School | Unity Day - Orange Out In Our School (All students/staff wear orange and bracelets are given out to all students) All students participate in small group presentations to learn the importance of kindness and the value in embracing our differences. Mix It Up at Lunch Day - Students sit at different lunch tables than they normally would to meet and talk with their peers. Student Leaders lead discussions at tables to help with this. Unity Chain - We create an orange paper change with all students. On their link of the paper chain, each student shares one thing they are committing to do to help others and to make a difference in our school by spreading kindness. |
| MN | Maple Lake High School-Friends of Rachel Group | Friends of Rachel Group, Unity Day, Posters with facts regarding bullying. Promoting kindness. |
| MN | Spook City in the Woods | Spook City in the Woods is a haunted walk through a terror-filled forest, located in Racine, Minnesota. Fun for all ages! Open annually on the third Friday and Saturday in October, from 7-10pm. Spook City in the Woods was established in 2012 by students, Jade Schmeling and Gabe Nelson, as a fundraiser to support bullying prevention. Entrance fee is a free-will donation, with 100% of proceeds donated to PACER's National Bulling Prevention Center. Sponsored by Roger Nelson Electric. |
| MN | Murray County Central High School | We have a bullying prevention student task force called the TEAM (Together Everyone Achieves More) and they will be leading the activities. We will have a Unity banner for students to sign, we will hand out bookmarks, and everyone will be encouraged to wear orange on Unity Day. We will have some daily announcements. |
| MN | Crest View Elementary, Brooklyn Park MN | Character education lessons and assemblies. |
| MN | St. Michael/Albertville High School | We put up posters in School. Bullying prevention as part of Health 9 curriculum. |
| MO | Bois D'Arc Elementary School | Participated in HOPE Week, Lessons during counseling about bullying (i.e. forms of bullying, signs of someone in need of an advocate, and ways to be a buddy), Wear Orange Day, Assembly, Chain of Unity, Discussions of Unity in classrooms. |
| MO | CrisisGo, Inc. | CrisisGo provides a free Bully & Tip reporting tool for all K-12 schools in the United States. We will also be sharing bullying prevention information, including cyber bullying, through our safety awareness system to all users. We will equip districts with information to help prepare students and prevent bullying in schools. |
| MS | New Hope High School | Unity Day Assembly on October 25, 2017. |
| MS | I.T. Montgomery Elementary | The students at I.T. Montgomery will be participating in various activities to educate students about bullying to help prevent it. We will have a bullying prevention rally, watch videos and listen to stories of bullying, perform skits, and read bullying facts over the intercom during the month, etc. |
| MS | ACHS Class of 2018 | We will promote Bullying Prevention Month by having a poster contest, a bullying prevention rally, and have guest speakers to speak to the kids. |
| MS | Blackburn Laboratory Middle School | Steps shown to motivate students to help prevent bullying. |
| NC | JT Williams Secondary Montessori | Unity Day. |
| NC | Goldsboro Chapter Continental Societies, Inc. | We wore blue in support of Bullying Prevention on Oct. 2, 2017. Promoting awareness on facebook using Pacer's fact information; distributing information and campaigns at four local schools in the community. |
| NC | North Wilkes Middle School | Our Jaguars for Prevention Team will be helping with lunch time activities to promote kindness and prevent bullying behavior. NWMS will have a school-wide Unity Day and give out Pacer's bookmarks to help prevent bullying. Students will participate in lessons on bullying prevention and our school newscrew will play videos from Pacer's website for all students. |
| NC | R. Brown McAllister STEM Elementary School | Wear Blue to Stomp Out Bullying! Red Ribbon Week activities and events; Unity Day Wear and Share Orange; K-5 whole school Classroom Guidance lessons around bullying prevention and intervention, including Lizzie Sider Bullying Prevention/Butterfly song. |
| NC | Fred L Wilson Elementary School | Students will have classroom guidance lessons focused on bullying and bullying prevention. Activities will be incorporated into individual classrooms and students will participate in a school wide assembly. |
| NC | AdVANCE Academy: Youth Empowerment | Just finished an interview with the North Carolina Department of Education on Bullying Prevention Programs in Vance County Schools. National Bully Prevention Month. |
| NC | Resourceslinked | Resourceslinked Youth/Teens Services- offer programs and events to bring awareness to bullying/cyberbullying. |
| NC | North Harnett Primary School | "A Friendship Adventure" with Ronald McDonald Anti-Bullying Prevention Program; Unity Day- Wear Orange October 24th; Bullying Prevention Guidance Lessons; The Kindness Rocks Project. |
| NC | Girl Scouts | Unity Day with everyone wearing orange. Bullying prevention workshops on October 21 & November 18. |
| NC | STEM Early College at NCAT | All students sign a bullying prevention pledge, watch a video, and have a live discussion about it. Information is shared with students and parents about types of bullying, warning signs, and how to help. |
| NC | Seeds 2 Nurture | Conflict Resolution workshops and creating activities and lessons on how to self-manage. |
| NC | Oakhurst STEAM Academy | Unity Day lessons. |
| NC | Kannapolis Middle School | Our school will be celebrating Unity Day with classroom guidance lessons on empathy and bullying prevention initiatives throughout the month of October. Students will be designing orange wristbands with words of kindness to celebrate Unity Day. |
| NC | Kannapolis City Schools | This is the second year our school district is celebrating Unity Day across grades PK-12. In addition to wearing orange, we launch a social media campaign, students create posters/banners, we create kindness chains, conduct Mix-It-Up lunches, sign pledges, hold classroom discussions, etc. |
| NC | Shady Brook Elementary School | School Wide Unity Activities |
| NC | Impact Teens Goldsboro | Bullying Prevention Rally; Bullying Prevention Run; Bullying Prevention Orange Out Day. |
| NE | FITGirl, Inc. | We teach about bullying every year at our summer camps and include a lesson in the after-school programs we provide in Omaha. |
| NJ | B.U.S.T. Bullying | I am beginning a program to educate my peers on how to BUST bullying. |
| NJ | Washington Academy | The classes at Washington Academy have been working especially hard during Bullying Prevention Month. Students K-12 have been studying, researching, reflecting, and writing on a myriad of bullying related topics. We focused on "Heroes" during the Week of Respect. The students entered into an essay contest where they were asked to write about their "Heroes". The essays were inspiring! Unity Day was a success, as well! During a Professional Development Day, staff completed a "Project Connect". We identified what we can do to make our school a safer place for our students. Staff also banded together wearing an orange shirt that stated "BE SOMEONE'S HERO – STAND UP SPEAK OUT – AGAINST BULLYING". Finally, we created a poster-sized pledge that was signed by students and staff to signify that we are a school against bullying! We are beyond proud of what our commUNITY was able to accomplish! |
| NJ | Ricardo Almeida Brazilian Jiu Jitsu LLC | It's that time of year again... October is National Bullying Prevention month. Once a year, we open our doors of RABJJ Academy to members or non-members. We put together our best and most helpful tips and techniques to teach our youth "What Bullying is all about", "Different types of bullying", and how to react if they experience bullying. Our goal is for boys and girls to learn in a fun, exciting and safe family environment how to effectively counteract the influences of bullying and troublemakers at school. |
| NJ | Saint Dominic Academy | SDA implements bullying prevention through our school counseling curriculum and by participating in Unity Day. |
| NJ | Kindergarten Success Academy | We will have guidance lessons focusing on bullying awareness and prevention. Students and staff will take a stand against bullying by participating in Unity Day. Students and staff will wear orange and participate in a Walk for Peace followed by an anti-bullying assembly. Daily morning announcements will focus on bullying prevention. |
| NJ | Al-Ghazaly Jr./ Sr. High School | We are providing our students with group discussions about bullying and their perspective. We have also committed to participating in an entire week devoted to bullying. Our school is in the process of painting a mural for anti-bullying everyday. |
| NJ | G.A.B.S Girls against bullying squad | We have monthly forums and workshops about bullying. |
| NJ | Spartan Mixed Martial Arts | We hold a Bullying Prevention workshop for all kids for the incoming 2017-2018 school year. |
| NJ | West Milford Public Schools | We host an annual event which targets and teaches Digital Citizenship to our students and families. This event received Congressional Recognition last year and helps to bring attention to responsible social media and internet use as well as highlight our implementation of the Common Sense Media Digital Citizenship Curriculum. Many of our district's schools have been recognized as State or National Schools of Character. |
| NJ | Bridgeton Public Charter School | During the first week of September students will participate in various activities to encourage respect, such as: Say No to Bullies, Respectful behavior, knocks my socks off (crazy sock day), Super Hero Against Bullies, and say no to drugs, as well as participate in character education activities that promote respect and integrity. |
| NJ | The Calais School | Throughout the month of October faculty and students will be working together to spread Unity and the understanding and awareness on what bullying is and how to prevent it. We will be creating a Unity Tree with leaves that reflect words and images of acceptance as designed by the students, Unity word clouds, and creative writing pieces. Our "RESPECT" week will culminate with Unity Day and will also including sharing anti-bullying videos and signing the pledge. |
| NM | All local public and BIE schools | We are holding a Fun Run and holding presentations at all local events and outings. |
| NM | Barcelona Elementary School | In the fall, 3rd - 5th grade students are educated on the issue of bullying and given several ideas on how to become upstanders when they witness bullying. We will also begin our peer mediation program to promote nonviolent methods of problem solving among the student population. In October, we will start publishing articles on our school website about the topic of bullying. We will celebrate Unity Day by wearing orange and having various activities, including an anti-bullying poster contest, music, giveaways, photo booth, and signing pledges and a banner. The banner and photos will be displayed throughout the school year, and the posters and pledges will be sent to Pacer. We will have a Kind Kids Club in each grade to practice random acts of kindness. |
| NV | Results Martial Arts | We do two bullying prevention seminars a year; one at the beginning of the new school year and one in October for Bullying Prevention Month. |
| NV | NVPEP | Run, Walk & Roll, on Sept 30, 2017. |
| NV | Te-Moak Crime Prevention | Bullying Presentation and Bullying Prevention Rally for Te-Moak Communities. |
| NY | St. Patrick School | Weekly elementary and middle school lesson plans. |
| NY | Port Jefferson Middle School | We will be wearing ORANGE and showing a power point and video clips to increase awareness. |
| NY | School for Language and Communication Development High School | We will be holding our annual Unity Day assembly. |
| NY | Dolls & Macs Inc | We will be hosting a Run, Walk, Roll Against Bullying in our community on October 1, 2017. |
| NY | Carle Place Middle/High School | Throughout the week of Unity Day we have provided morning announcements regarding bullying prevention. On Unity Day, during each change of period, a positive, unity quote will be read over the loud speaker by our Diversity Club students. The Diversity Club will also hand out orange ribbons to both faculty and students. All faculty, staff and students have been asked to wear orange on October 25th. During Advisory our 7th and 8th grade students will be completing a follow up activity during Advisory. |
| NY | CJ Hooker Middle School | National Bullying Prevention Month activities. |
| NY | WNYCPC | Our students participate in Bullying prevention community meetings and sign an anti-bullying contract, participate in Unity Day activities. |
| NY | G.L. Cooke Elementary School | Our school will be putting up flyers and news about anti-bullying. We also teach about bullying prevention in our classes K-5. We will ask students and staff to wear orange for Unity Day. |
| NY | Broadalbin-Perth Middle School | Assemblies, Mix It Up Day, Graffiti Wall, Kindness Activities, Unity Day, Contests. |
| NY | Connecting Cliques | I have a Princess Pen Pal Program that I am very proud of. Working to prevent food allergy bullying. |
| NY | Bully Away | We help talk to kids that go through bullying and feel nothing is getting done for them. They have no voice. They recently held a peaceful protest that was on the news and newspapers. |
| NY | Encouragement and Enrichment Motivational Services for Children | Bullying prevention weekly; Bullying and drug prevention talent show. |
| NY | Glen Cove High School | The students and the PTSA will participate in the Bullyproof Project 3rd Annual Walk. Hit The Trails Against Bullying to be held Sunday, October 15 from 10-12; The Holocaust Memorial & Tolerance Center of Nassau County, Glen Cove, NY. Together we can help raise awareness against Bullying! |
| NY | Bullyproof Project | We are providing bullying prevention resources at our event, as well as speaking on this important subject. We attended National Night Out in August with the police department and handed out our flyer, children took the pledge and also gave them important resources about bullying and what to do. We are taking part in any local bullying prevention events advocating for this cause. Together we can help raise awareness against Bullying. We will be hosting our 3rd Annual Walk to raise awareness against bullying to be held at The Holocaust Memorial & Tolerance Center of Nassau County Sunday, October 15, 2017. PLEASE JOIN US TO SPREAD AWARENESS AGAINST BULLYING. TOGETHER WE STAND AS ONE! |
| NY | Girl Scouts Troop 136 | Girl Scouts Troop 136 will help others feel confident and believe in themselves. We will assist youth with learning how to understand and express their emotions properly. We understand that positive self-esteem is an important responsibility for all children. We will teach youth that positive self-esteem enables them to grow up, be happy, responsible, and not let what others think affect how they feel. Our Mission is to build girls of courage, confidence and character, who make the world a better place. We will also be participating with the Bullyproof Project 3rd Annual Walk to raise awareness against bullying. |
| NY | The Project for Girls | I make merch based on my song "Forgive and Forget" and give it out during my speeches on bullying prevention. |
| NY | Westchester Hills School 29 | We will be wearing orange in solidarity. Teachers will be doing bullying prevention activities in their classroom. An assembly will also occur. |
| NY | Jackson Avenue School | Our Student Council will be rolling out a week long "we care" spirit week around Unity Day. |
| NY | Willets Road School | We are considered an ADL Gold School - we have created a SPARK Committee that designs activities and events that promote kindness and respect among our students and staff. |
| NY | Lightswitch Learning | Lightswitch Learning is the publisher of numerous bullying prevention resources for parents, educators, and students. Our authors go to schools around the country to motivate children to overcome their challenges and bullying to pursue their dreams. |
| NY | We R Listening, Inc. | Promoting bullying prevention |
| NY | Evergreen Health | To help those who are bullied. |
| NY | Silver Creek Central School District | Students will sign the digital petition and a Unity Day 2017 poster; Students will wear orange to show unity on October 25th; Counselors are leaving messages of kindness on all student lockers; Announcements during the week. |
| NY | Aaron School | Unity Day- all wearing orange to stand up against bullying. Also had a speaker come in to talk about the effects of bullying and the importance of being kind. |
| NY | Sydney's Smiles Inc. | I do speaking engagements and regular workshops for local girl scout troops and am planning to host a teen girl seminar. Last year I had a fashion show to raise awareness for bullying prevention and would like it to be a yearly event. |
| NY | Waverly Park Elementary School | We are going to participate in a Unity Walk around our school, holding hands in UNISON. We will encourage others to use "words" that lift you up and will be creating hand wreaths for our classroom doors, showing that all of our hands are working together in unison. |
| NY | YWCA Yonkers P.E.A.R.L. Program | On #UNITYDAY we will have children of all ages take a pledge against bullying and sign a banner in agreement. We will also be doing the Project Connect Activity and displaying it once it is completed. |
| NY | Eldred Central School District | Announcements weekly about ways to prevent bullying, participating in "orange day". |
| OH | Wedgewood Middle School | Classroom guidance, morning announcements, Friendship Fridays and If You See Something, Say Something. |
| OH | Crossroads Middle School, Fairfield City School District | We are having two school assemblies. |
| OH | Harvey Rice Wrap Around | Bullying prevention pep rally. |
| OH | Imagine Academy at Sullivant | On Oct. 25, 2017 students and staff will wear orange for #UNITYDAY2017. |
| OH | Cleveland Play House | Cleveland Play House has been providing in-school bullying prevention programs for the past five years. The production is call Kicked, based around soccer and the relationships between two middle school friends. It is geared for grades 4-8. The actors interact with the students throughout the 45 minute performance, followed by a 15 minute Q&A. It served 17,521 students and 547 teachers. In today's unsettled world, Kicked is not only timely but communicates a positive message through fun, entertaining, yet educational programming. |
| OH | Kung Fu University | Kung Fu University's mission is to engage the community in a unified effort to educate, inform, and help eradicate bullying. We want to help children of all ages overcome the negative impact of bullying. Students will learn: Awareness – How to identify predator behavior Avoidance – Realistic ways to avoid being a target of bullying. Assertiveness – How to stop bullying behavior Assurance - Self-defense using Kung Fu |
| OH | A&S Youth Productions and I.H.U.-I Hear You! WAIF88.3FM Cincinnati | Our program is directed toward our youth, young adults, and older adults to motivate and encourage them to use their Voice thru the Arts, by acting, singing, and dancing it out instead of arguing or fighting it out. Everyone has a voice and deserves to be heard! |
| OH | The Project Made VII Organization -AKRON | The Project M.A.D.E. VII Foundation offers a Crisis Text Line to use text messaging as a means to improve access to crisis counseling for young people of color. We view text messaging as a key component of our strategy to address the unmet mental health needs of young people of color. Through this initiative, we are raising awareness of this free service and establishing partnerships with colleges and universities, students, non-profits, researchers, practitioners, and with groups serving diverse populations. |
| OH | Case N.O.W. program | We have a district wide bullying prevention program called N.O.W - Not on Our Watch program. |
| OK | Tannehill Public School | Tannehill school will be wearing orange on October 25 to show we are united together against bullying. We will also be sending home information for families and students. |
| OK | Elk City Public Schools | Our students and staff members will be encouraged to wear orange on October 25. Students will be signing the pledge to Stand Together Against Bullying. |
| OK | Sayre Elementary | Celebrating Bullying Prevention all month. Pk-5 students pledge to keep school bullying free. Dress up days etc. We encourage 100% participation. |
| OK | Title Boxing Club - TULSA | Title has had an influx of children coming in with their parents. Each child with a story of how they are being bullied, and the parent is trying to find a way to keep them safe or prepared to take action. Title could not stand by and do nothing. Not only will we teach them to defend themselves, if need be. Title will also teach them how to handle situations in a matter which does not lead to violence- with the help of your organization and information. |
| OK | Northern Tulsa County Coalition | Our mission is to provide and promote community-based information, assistance, advocacy on public issues and concerns involving Northern Tulsa County. It is a grassroots, collaborative effort of agencies, churches and organizations that work together to directly impact the quality of life in Northern Tulsa County. We share information on bullying prevention within our communities and organizations serving in our communities. |
| OR | Gabriels Army Against Bullying | We have efforts to unite with other organizations and lift the bullied child or teen up and stand with them as a united front. We meet the needs of each child differently based on case .We have ongoing efforts to raise awareness to schools everywhere throughout Oregon. |
| OR | Sandstone Middle School | Every class, every period will receive an anti-bullying/inclusion lesson on this day. In addition, we are printing our school shirts in orange for purchase and wear in honor of the day. The day will culminate with pledges and every student creating an orange link for a chain that will be hung and left up in the cafeteria for the remainder of the year as a visual reminder of the lessons learned that day. |
| PA | Cabrini University SPSEA | SPSEA Club observes Oct 25 Unity Day. I instruct a 1 credit Bullying in Education elective course at the university |
| PA | Cheer Factory All-Stars | As child educators, we are educating our staff on Bullying prevention, implementing a curriculum about awareness, and providing a safe environment for all our students and athletes. |
| PA | School of Rock Doylestown | No Bully Run - June 11th @ Central Park, Doylestown PA 198901 |
| PA | Cabrini University/PSEA Club | Sign the petition day. |
| PA | Maritime Academy Charter School | Bullying Prevention art. |
| PA | C. G. Johnson Elementary School | October will be Bullying Prevention Month. |
| PA | Wyoming Valley West High School | Unity Day will be celebrated by wearing orange, incorporated into our Homecoming Spirit Week. We also have a Unity Day Banner for students to sign and leave positive messages. Our club is called Be a S.T.A.R. (Show Tolerance And Respect) and is currently raising money to bring a speaker to the school to help motivate students to be kind to each other and themselves. Our local community has a Bullying Prevention Program that selects small groups of students each month to discuss the effects of bullying, how to prevent it and how to help those who are bullied. |
| PA | Leedom Elementary | Bullying Prevention Unit in Health Classes 1-5. |
| PA | Oaks Elementary School | Each morning, during the month of October, a student will read a statement about Bullying Prevention. |
| PA | Think First America | I hosted a "Dancers Against Bullying Showcase" where I raised money for PACER and raised awareness of bullying. I am also conducting a bullying prevention poster contest. |
| PA | T.E.K. Foundation CC, Inc dba, Give a Child a Voice | December 2, 2017 we are doing a ribbon cutting for our first Give a Child a Voice Fitness Center along with acknowledging the 2nd Give a Child a Voice Weight Room. We focus on transforming a child's life when faced with unfortunate circumstances. |
| PA | Upper Dauphin Area High School | We started a aevidum club at school. Sponsoring a Unity Day to show support for bullying prevention. |
| PA | Carbon County Animal Rescue & Rehab | Carbon County animal rescue &rehab and surgical Center's Inc. is against bullying. |
| PA | Burgettstown Elementary Center | We will be participating in wearing orange and have weekly lessons on what is bullying and how to stand up to bullying. |
| RI | Garvin Memorial Elementary School | We will be participating in Kindness Week. Students will share kind works with local police officers, write something nice about another student in class, wear orange on Unity Day to show that Garvin is together against bullying and unified for kindness, acceptance and inclusion. We will also do aproject hwere studentw will complete the sentence "kindness is…" and the pictures will be hung outside each classroom to help "Color Our World with Kindness!" |
| RI | Paul Cuffee Upper School | We provide a dress down day for students and staff to wear an orange shirt. All advisories participate in bullying prevention activities. |
| SC | Hunt Meadows Elementary | Our school follows the OLWEUS prevention program. We hold weekly classroom meetings to discuss all aspects of bullying and bullying prevention. In addition, bullying is addressed in our PBIS program, where our students learn to SHINE. |
| SC | FASHION 4 A CAUSE S.C. | Fashion 4 a cause helps to stomp out bullying through workshops and educational training classes. We help build self-esteem and confidence, we provide emotional and mental support, round table discussions and support groups, as well as acting, dancing, singing, and poetry as a healing source. We believe everyone deserves a chance to shine! We also provide parental support and community events to help bring about awareness about bullying prevention. We will hold our annual back to school anti-bullying rally- all proceeds/donations go toward school supplies- simply because we care. |
| SC | Olweus Bullying Prevention Program | * OBPP Trainer Certification Course * Community Youth Organization Bullying Prevention Training * Follow-up and Investigation Training * Celebrating Acceptance and Inclusion with Rudolph the Red-Nosed Reindeer and Spookley the Square Pumpkin webinar * Be the One Bystander Awareness Campaign * Audrie and Daisy Viewing and Panel Discussion Lunch and Learn. |
| SC | Rock Hill Judo Academy | We help children who are bullied to stand up for themselves, rebuild self esteem and confidence and learn self control, physical and emotional discipline through Judo. We promote bullying prevention through Awareness, Education, Anger Management training and Martial Arts. We teach how to have self-control and confidence, build self-esteem and also become an ambassador for Anti-Bullying. |
| SC | GREEN Charter School | GREEN Charter will be doing bullying awareness info/education each morning on announcements. We have a special guest speaker, JayDee the Balloon Guy, who will be doing a blend of his TedX talk along with his famous balloons. We will continue our bullying prevention information through our character curriculum, Second Step. We will also be distributing anti-bullying stickers during October. As one of the most diverse schools in South Carolina, we constantly strive to create an atmosphere of peace and unity. We recently celebrated International Day of Peace with a giant song circle in our parking lot. |
| TN | Decatur County Middle School | We are starting the Stopit app and completing bullying groups to teach about bullying prevention. |
| TN | Evans Elementary | Compassion yoga, videos, UNITY poster, etc. |
| TN | Houston Levee Community Center | We have connected with local agencies to do talks and activities for National Bullying Prevention Month. |
| TN | Maxine Smith STEAM Academy | School-Wide Day of Unity |
| TX | Burton Elementary | No Place for Hate-ADL |
| TX | Jefferson Avenue Elementary School | We are having multiple activities and lessons dealing with anti-bullying. We are also a designated No Place for Hate School in conjunction with the Anti-Defamation League. |
| TX | Mount Vernon Elementary | Be a Buddy Not a Bully classroom guidance lessons taught during October. Students encouraged to wear orange on Unity Day. In addition, other resources are provided to teachers to help discuss the issues and promote unity. The six pillars of character lessons taught throughout the year with reinforcement packets sent to all teachers. In addition, each pillar is highlighted in a parent newsletter with ideas to build upon lessons at school. Students showing "ROAR" behavior are invited to a special rally each six weeks. This behavior includes Respect others, Obey the rules, Act responsibly, and Resolve problems. |
| TX | MacGregor Elementary School | We practice No Place for Hate and we will be using the Sandford Character Lessons daily/weekly. |
| TX | Headline Mentors & Performing Arts | We are hosting a "Don't Bully ME"-The Crusade Prince & Princess Ball and releasing our anti bullying short film "Sisters." |
| TX | B.L. Gray Junior High | We have a Unity Walk. |
| TX | Leadership Martial Arts Center | We include Bullying Prevention in our martial arts program. In addition, we host periodic bullying prevention workshops. |
| TX | Author Steven Schade | "Frank Bullied Francis," "Bully The Kid." Author of 2 books about bullying and a new FB page "Abash the Bully" who is trying to make a difference in the community! |
| TX | Carrollton Martial Arts | We have developed a program based on traditional Taekwondo for kids called Karate Kids. The Karate Kids system is based on a lifetime learning concept. In addition to technical skills, students are exposed to a variety of skills that help kids stay focused on school and be more confident as a whole. The building blocks for our system are monthly themes such as Goals, Friendship, Perseverance, Self-Control, Confidence, Self-Improvement, Courtesy, Self-Awareness, Respect, Integrity, Self-Esteem, and Dedication. |
| TX | Brabham Middle School | BMS is in partnership with Montgomery County Women's Center in providing the following programs: "Where do I stand?" Bullying Prevention and Peer Mediation. |
| TX | Grupo EPEE SW Dallas / Proyecto PCNE Bullying | Grupo EPEE SW Dallas is a support group for parents with children in the Special Education Program. It is very important that Latino parents be involved and active partners with their schools about bullying prevention, strategies and awareness. Proyecto PCNE Bullying is a web network to focus the Latino communities on solutions in their schools and how to be active partners in the development of policies and strategies related to bullying prevention, violence in the schools, suicide prevention and other issues. Spanish is the first language we used in our campaigns. |
| TX | Ben Franklin Elementary | One school one goal: Zero Tolerance for bullying at our school. |
| TX | The Fort Worth Alumnae Chapter of Delta Sigma Theta Sorority, Inc. | Bullying Awareness Walk 10/21/17. |
| TX | True Force Tae Kwon Do | True Force Tae Kwon Do will be having the students write and speak about ways to stand up against bullying along with wearing Orange shirts, plus we will be offering free self-defense classes the week of National Unity day in support of Unity and Bullying Prevention. |
| TX | Parental Engagement at Silva Magnet High School | We are working an bullying prevention night this coming school year but this is still in the works. |
| TX | Evans Next Generation | We are starting an anti-bullying organization to prevent bullying. We will also reach out to those who bully to assist with why they feel the need to cause someone else to feel less about themselves because of their bullying. |
| TX | Del Rio Middle School | We are creating posters for our campus to promote our bullying prevention campaign. |
| TX | Good Tree Academy | We practice restorative discipline and Secret Agents of Kindness to prevent bullying. |
| TX | Burton Independent School District | Promoting bullying prevention information and programs. |
| TX | Gonzales Elementary | Participating in Unity Day and classroom guidance lessons on bullying prevention. |
| UT | Fairfield Junior High | Fairfield Junior High participates in UNITY day. We encourage the students to wear orange, we pass out orange wristbands for all students to wear that day, and have activities during lunch. We have had guest speakers come in throughout the year to do assemblies on positive behavior, treating others with kindness, and cyber safety. In Health, all 8th graders learn about signs of suicide, how to help others and themselves if they notice those signs. Fairfield Junior High also has a HOPE Squad and Peer Support program. |
| VA | Belview Elementary School | Bullying Prevention Week; Lessons for all grades about Bullying; Choosing Kindness for classrooms. |
| VA | American 102 Youth Foundation | We are holding a bullying prevention rally in October. |
| VA | Matoaca Middle School | My five friends and I created a student based anti-bullying campaign and presentation. We researched and developed a presentation for the 6th grade class on ways to stop bullying, help someone being bullied, and provided education on the different types of bullying. We presented the program to our principal. With approval from our principal, our group of 6 has been presenting our program to the 6th graders at our school. I also have had the opportunity to intervene in two serious situations involving my peers after they came to me for help following one of our presentations. I was able to provide those students with helpful resources. Both of the students had positive outcomes! |
| VA | Jefferson Forest High School | Our school promotes bullying prevention in several ways. In all Health classes students complete a unit that includes definitions and examples of bullying, how to prevent bullying, how to step in, and how to communicate with adults about bullying. Our Unity Club helps promote events like Blue Shirt Day, Orange Shirt Day, and Bullying Prevention Month. We have had writing contests about why it is important to not bully and had winners presented at our athletic events. Our yearbook did a color spread about our bullying prevention efforts and our administration is fully supportive. Along with our Unity Club, we are creating a new club that promotes positive mental health and resources for topics like suicide prevention. |
| VA | Fostering Kindness | Providing support and resources to families, schools, and communities to help spread kindness and reduce bullying on an ongoing basis. |
| VA | Staunton River Middle School | We have started a Bully Busters Club to train students how to identify and respond to bullying. We will also participate in Unity Day on October 25th. |
| VA | Richmond Prep Christian Academy | Theatre presentations, handouts, speakers, etc. |
| VA | Hamilton Holmes Middle School | Friday character education lessons focused on preventing bullying, pledge and banner signing, Wearing orange for Unity Day. |
| VA | Essex Intermediate School | Our school will participate in spirit days, banner signing and announcements pertaining to bullying prevention. |
| VA | Richmond Prep | Speakers and presentations for bullying prevention. |
| VA | Edward E Drew Middle School | We will have awareness activities once a week for the month of October. We will also participate in Unity Day. |
| VI | Lockhart School Creative Visual and Performing Artists in Action Against Violence Everywhere | Students are invited to voluntarily join our three "Positive Behavior/Anti Violence" clubs during their early morning recess time and after school free time. They learn acceptable ways to take a stand and preventing incidents of bullying and student abuse throughout the entire school year. |
| VT | Harwood Union Middle and High School | Encouraging students and staff to make it orange and make it end, Orange sticky #passiton event, UNITY poster signing during lunches, and Unity ribbons available for students. |
| VT | Vermont Valley TaeKwonDo | We are including bullying prevention in our self-defense portion of the TaeKwonDo curriculum. |
| WA | The Blind Judo Foundation / Cahill's Judo Academy | Coach Willy Cahill of Cahill's Judo Academy,Co-Founder of the Blind Judo Foundation along with Co-Founder Ron C. Peck have zero tolerance for bullying. All instructors are alert to any and all forms of bullying with a zero tolerance approach. Civility and respect is practiced on and off the Judo mat. |
| WA | Ocean Shores | We will be wearing orange on Wednesday. |
| WA | Advent Lutheran Church | We will hold a bullying prevention event. |
| WA | Communities In Schools | We are combining Unity Day with No One Eats Alone Day event. |
| WA | Lake Hills Elementary | Classroom activities. |
| WA | Charles Lafitte Foundation | Fall Reading/Essay Contest about Bullying |
| WA | Stevenson Elementary School | The counselor and librarian will read a book and then make Unity Hands where students will write one thing they will commit to in order to create and keep a safe and welcoming community without bullying. These hands will be put up around the school - hand in hand. |
| WA | Centennial Middle School | Mix It Up Lunch. |
| WA | John Muir Elementary in Kirkland Washington | Second Step and Steps to Respect. |
| WA | Inclusive TV ICTV | Inclusive TV recognizes and appreciates all disabilities and has a zero tolerance when it comes to bullying especially the disabled. Our goal is to shine a light on the disabled for being disAbled and recognized for the creative and unselfish skills and talents. |
| WA | Clovis Point Intermediate School | We are working with students in all classrooms to encourage everyone to work together to stop bullying. Increasing awareness and decreasing the impact of bullying on children of all ages by encouraging a caring environment. |
| WI | Ascension Martial Arts - AMA | We host Personal Safety seminars at schools regarding how to react to bullying, and constantly talk in our martial arts classes about bullying. We have a zero tolerance policy at our school. |
| WI | Juda School District | Unity tree with handprints. Wall decor. |
| WV | Montcalm and Bluewell Elementary School | Both Montcalm Elementary and Bluewell Elementary will be participating in Bullying Prevention week. We have dress up days to raise awareness about character and how to prevent bullying. We use the 6 pillars of character to instill a positive school climate for students and a culture of kindness. We are also creating a proactive video to prevent bullying by showcasing the 6 pillars of character, teaching others what is rude, mean and bullying, and finally helping teach others what to do if you have a problem with someone. |
| WY | Glowing Heart Press | Glowing Heart Press INC. is a group of parents, educators, psychologist, and children that have all band together to uplift children around the world. We have started a program called LOOK AT ME I'M BEAUTIFUL, which is a celebration of diversity, self-love, and acceptance of others who are different. Look At Me, I'm Beautiful is designed to help prevent bullying and childhood suicide. The program is designed to raise awareness and provide tools and information including, books, music, games, coping strategies, anger management, AFFIRMATIONS, positive resources, and just pure UPLIFTMENT. Loving and accepting others starts by loving and accepting yourself. We will continue to support PACER's National Bullying Prevention Center by raising awareness and sharing PACER's educational information on a daily basis. |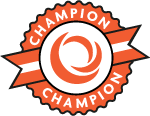 2017 Bullying Champions from Around the World - Supporting and Promoting Bullying Prevention In Their Community
| | | |
| --- | --- | --- |
| - Costa Rica | Centro de Prevención Contra el Bullying Costa Rica | We are sharing information about bullying prevention |
| - Great Britain | The Fordway Centre | We will be having a bullying prevention workshop. |
| - Guam | NBG MWR School Age Care | We are holding a Spirit Week from Monday, October 23- Friday, October 27...given that Wednesday is "Orange Day". Multiple age groups have decided to participate in this National Event and they will be conducting multiple art and large group activities like the ones mentioned in the Pacer's online page, like, Project Connect, Unity Day Parade, and much more. |
| - Taiwan | Washington Bilingual Elementary School International Department | Anti-Bullying Awareness Month including Kindness Wall and Orange Unity Chain |