Features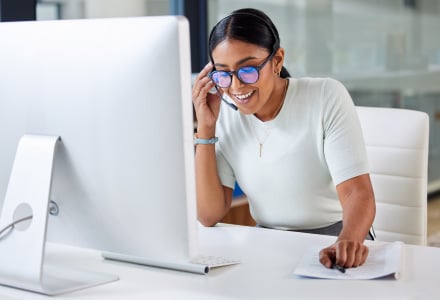 Need assistance?
Connect with an advocate!
Are you a Minnesota parent seeking support for your child with a disability? PACER has parent advocates available to help with questions including topics such as navigating the special education process, transition beyond high school, special health care needs, and more.
We are currently experiencing a high volume of calls. To help us respond as quickly as possible, please email [email protected] and include the following information:
Age and disability of child
2-3 sentences summarizing a major question or concern
Any upcoming deadlines (e.g., IEP meeting, paperwork that needs to be signed, etc.)
We will respond to your message as soon as we can. Thank you for contacting PACER!

Schedule PACER's Count Me In puppet show
Help bring the message of disability awareness and social inclusion to young children! This age-appropriate show features child-sized puppets that capture children's attention and imagination. The show educates, entertains, and inspires young children to be kinder, more accepting, and inclusive to all kids, especially children with disabilities.
---
Sat., April 27, 2024
Minneapolis Convention Center
Mark your calendars for PACER's Annual Benefit! Join us for a night of celebrating and supporting our mission of improving educational opportunities and enhancing the quality of life for children and young adults with disabilities and their families.
Workshops / Live Stream Events

Dec
13
Wednesday, December 13, 2023 from 1:00 PM - 2:00 PM CST
Location: Online Web Streaming

Jan
17
Wednesday, January 17, 2024 from 12:00 PM - 1:00 PM CST
Location: Online Web Streaming
Help Support PACER & Others

Find equipment and assistive technology after its initial use. Items such as, communication devices, walkers, adaptive switches and toys, motorized cars (that can be adapted), adapted keyboards, etc. Join Today!
Join Survey Monkey Contribute today!
Our partnership with SurveyMonkey Contribute is a way for anyone to support PACER programs! Sign up and you will receive surveys by e-mail from SurveyMonkey customers who need your opinion. For every survey you take, SurveyMonkey will donate $0.50 to PACER, and you'll get a chance to win $100 in an instant-win game.