Darcey, 16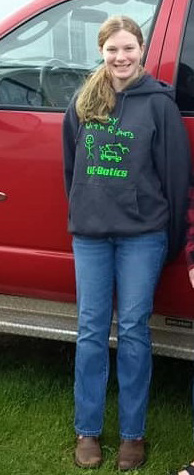 I am from a small town in central Minnesota. I enjoy Shop and making wood projects, Robotics which is a sport at my school where we build robots and compete with other schools in competitions, FFA and collecting agates. My dad got me into collecting them when I was 5 and I have probably over 2,000 agates. I will never stop collecting them.
I have a diagnosis of ADHD, ODD, depression and Anxiety.
PACER helped my parents understand how to help me handle my school and personal "ups and downs". I have been a part of the PACER Youth Advisory Board for 3 years now. I travel 2 hours one way each month to attend but it's worth the time to be able to know I can help others by telling my story.
I hope to go to Community College and study early childhood development. My dream job is to be a preschool teacher because I have always loved working with kids. To accomplish my dreams, I will go to college and work hard to get the support I need like extended test time and somewhere I can go if I need a break. I will feel amazing and happy that I have achieved my goals.