Understanding the Special Education Process
The chart below offers an overview of the special education process. It is not designed to show all steps or the specific details. It shows what happens from the time a child is referred for evaluation and is identified as having a disability, through the development of an individualized education program (IEP).
The process begins when someone (school staff, parents, etc.) makes a referral for an initial evaluation.
Early Intervention Services in Minnesota
Children ages birth to age 3 who are eligible for special education are served under an Individualized Family Service Plan (IFSP). The IFSP plan and process focuses on identifying the needs of the child and family and determining how to best meet the needs. The law recognizes the importance of the family in the lives of young children and emphasizes that the IFSP plan and process be family centered and directed. The IFSP process is to be comprehensive, coordinated, multidisciplinary, and, when appropriate, interagency.
Resources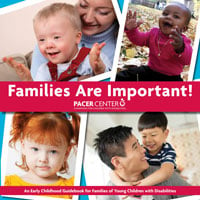 Families are Important! An Early Childhood Guidebook for Families of Young Children
Helps families of children with disabilities or delayed development understand Minnesota's early intervention system and how to access services for their child.
Call to order - $7 or free to Minnesota parents of children and young adults with disabilities.
---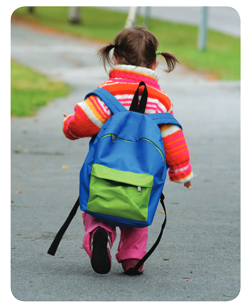 Early Childhood Transition Guidebook  
Helps parents understand the process that guides their child's transition from infant and toddler intervention services to other early childhood services at age three and includes strategies to use for a successful transition.
2010 edition - 14 page pdf
Structure of special education in Minnesota
In Minnesota, special education programs for students with disabilities are provided primarily by school districts (public schools) that sometimes combine with other local school districts to form special education cooperatives.
Sometimes a single school district--usually in highly populated areas-- provides services to all children within its boundaries, including the entire range of programs and services for students with disabilities.
Sometimes a special education cooperative of two or more districts-- usually adjoining or within the same county or region--may join to provide special education services to students with disabilities within their combined boundaries. A cooperative may have a single administrative office with teaching personnel hired by that office.
Charter schools also are required to provide special education services to eligible children. Minnesota also has three intermediate school districts which operate similar to cooperatives.
Regardless how the special education programs of a school district are organized, in most cases, one person called the special education director is in charge of coordinating all special education services.
Resources
A book that help parents understand both the principles of special education and the procedures for writing the educational program for a child with a disability is available free of charge from PACER Center to Minnesota parents:
Parents Can Be the Key
As a parent, you know your child in a way no one else can. You are an expert on your child and a vital member of the team that plans your child's education. You, as a parent, can be the key to an appropriate education for your child. You have important information to share about your child's educational planning, and you can take action to make changes when they are needed. To be an effective advocate, you must know your rights and those of your child. Exercising these rights and fulfilling your responsibilities are important steps in supporting your child on his or her educational journey. This book offers an overview of special education in Minnesota. (2011 edition - 40 pages)
Call to Order
Communication in the special education process
IEP meetings and other school meetings are crucial parts of a child's educational program. A parent's responsibility extends beyond giving consent and accepting explanations. Asking questions, bringing up issues to discuss, gathering information, and clarifying points are all part of the parent's role.
Effective communication is two-way, generating understanding and support the professionals and the parents need to make effective decisions about the child's educational program.
The key to effective communication is preparation and willingness to be actively involved in planning the child's educational program. To foster meaningful communication, the parent can:
Make sure the focus stays on the child.
Be prepared by knowing in advance the important points to discuss and questions to ask. Then write down the points and questions and check them off as they are addressed.
Listen. Listening helps gather information about the child and understanding of other viewpoints.
State issues clearly. It is important to communicate in a honest and clear manner.
Ask questions. Asking questions can be an effective way of clarifying a point and keeping the line of communication open.
Direct comments and questions to the person who can best address or answer them.
Restate concerns if not heard the first time.
Be confident. A parent never has to feel guilty or embarrassed asking questions or assertively pursuing the appropriate services for the child. That is their role and their right.
Work together. Neither the parent nor the professionals have all the answers. Working together as a team encourages finding solutions. Everyone at the meeting has the same goal – to provide an appropriate educational program for the child.
Resources
High Expectations
This book helps parents who have just learned their child has a disability to maintain high expectations for the child's future while challenging the low expectations of others. Call to order.

Working Together: A Parent's Guide to Parent and Professional Partnership and Communication Within Special Education
This book helps parents effectively communicate with special education professionals as they develop their child's educational program. Call to order.
Resolving differences with the school
Most participants want IEP meetings to result in mutual agreement about an appropriate educational program for the child. However, this doesn't always happen. The parent can:
Discuss concerns with the child's IEP case manager
Request another IEP meeting to discuss specific issues and concerns
Explore other school programs or placements if necessary
Consider requesting a conciliation conference, mediation, or an alternate form of dispute resolution
If the above methods don't work and the situation is appropriate, consider initiating due process procedures
It if appears that the school is not complying with special education laws, consider filing a complaint with the state's Division of Compliance and Assistance.
For information about the dispute resolution methods mentioned above visit our Dispute Resolution Section or contact PACER Center.
Tips on resolving conflicts:
Put requests in writing and ask for a written response
Keep written records of communication with the school
Clarify issues and priorities related to points of agreement and disagreement
Define possible solutions