PACER Center
952-838-9000
Champions for Children with Disabilities
| | |
| --- | --- |
| | |
| PACER's entryway | PACER's main hall |
Parents Helping Parents Navigation Menu
Parents Helping Parents Program Overview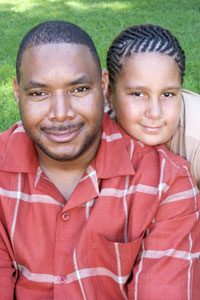 PACER is the Minnesota Parent Training and Information Center, funded by the U.S. Department of Education's Office of Special Education Programs.
When PACER was established in 1978, it began with one project: Parents Helping Parents. Then as now, PACER was staffed primarily by parents of children with disabilities dedicated to educating other parents and improving the lives of children with disabilities throughout Minnesota. With a small grant from the Minnesota Department of Education, PACER conducted a five-month pilot project and demonstrated the effectiveness of the "parents helping parents" model.
Although today PACER offers more than 30 programs for parents, students, professionals and other parent organizations, the original philosophy of "parents helping parents" remains the foundation upon which PACER has grown. Whether addressing the issue of juvenile justice or assisting youth in making the transition from high school to work place, parents on our staff share their experiences and their knowledge with others so that all Minnesota's children with disabilities may have a better future.
---
Featured:
Parent Homework Sheet: The goal of this short video is to help parents of special education students use a tool PACER advocates call the "Parent Homework Sheet." We developed it to help parents understand how the needs of the student as stated in the evaluation report connect with the goals and support in the student's IEP (Individualized Education Program). If you have any questions or need further information after viewing this video, please contact PACER Center.

Parent Homework Sheet download |

Parent Homework Sheet (.doc)
---
"Leo's Story: Empowered by Assistive Technology" In this video Leo's mom discusses the important role of assistive technology in helping Leo communicate.
---

Many benefits are possible when parents and the rest of the Individualized Education Program (IEP) team help students with disabilities learn what all children are expected to learn. The information in this 10 minute presentation will help parents of students receiving special education services work with the IEP team to increase their child's skills in the areas of reading and math.
---
Parents of children with disabilities can learn much from each other. Please join other parents in discussing this month's topic at pacerparentstalk.blogspot.com
---
Restraint and Seclusion in Minnesota Schools — Parent Survey
Posted: February 28, 2012
PACER is partnering with the Minnesota Disability Law Center to learn more about restraint and seclusion of children with disabilities in Minnesota schools. If your child has been restrained (held so they couldn't move) or secluded (placed in a room alone) this school year, please fill out this short online survey. The survey will take about 5 to 10 minutes and we will keep your name, your child's name and any contact information confidential. You also have the option of not providing any contact information.
The survey is at: https://www.surveymonkey.com/s/MNparentrestraintanddseclusionsurvey