PACER Center
952-838-9000
Champions for Children with Disabilities
Get Involved Navigation Menu
PACER holds several special events throughout the year, and community involvement is always appreciated through volunteers, corporate sponsorships, and attendance at the events! If you would like more information on how you can make a difference, please contact PACER Center at 952-838-9000.
---
PACER's 31st Annual Benefit will feature Jay Leno, one of the country's premier comedians and Emmy Award-winning host of the NBC "Tonight Show with Jay Leno." The Benefit evening includes a silent auction and live auction.
---
Join PACER Center Saturday, Feb. 2, 2013, for an evening of good music and good causes that will make a difference in the lives of children, especially those with disabilities. "PACER Rocks the 80s" will feature Brat Pack Radio at the Fine Line Music Café.
---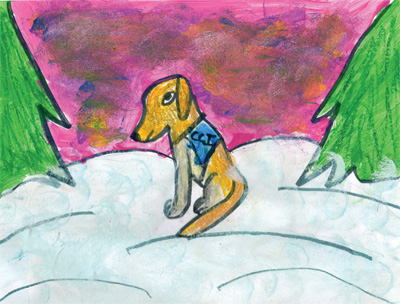 PACER's Annual Creative Kids Contest for children with disabilities will be held March 2nd 2013 at PACER Center. Join PACER and celebrated artist, Tony Whelihan, and let your imagination run wild! The winner of the contest will have their design made into the 2013 PACER greeting card which will be sold online and at the PACER Benefit!
PACER greeting cards are great for the holidays! View and purchase greeting cards featuring this year's winning design!
---
An outstanding learning opportunity for general education teachers and parents interested in understanding more about childhood learning disabilities and mental health disorders.
---
This year's Run/Walk/Roll Against Bullying was a huge success! Thank you to everyone who participated and volunteered at the event which raised awareness for Bullying Prevention in our community and hopefully helped to give a voice to the many young people who are the targets of bullying.
We hope you will join us next year! Stay tuned for details!