Page 1 of 1

First

Previous

Next

Last
In The News
Posted: 6/4/2020
The article "As Children Spend More Time Online, Predators Follow," by Sarah Needleman of the Wall Street Journal talks about the rise in dangerous online behavior due to COVID-19 and kids spending more time online, as well as what parents can do about. Julie Hertzog, director of PACER's National Bullying Prevention Center shares, "Kids who suffer most are the ones who stay silent about it. Giving them a voice in the solution is important." Read the full article and learn more about what parents can do.
Kindness, Lip Balm, and Purposeful Connection
Posted: 1/29/2020
Kind Lips founder Josh Neumann created his company with one key purpose in mind: to spread kindness around the world, "one set of a lips at a time." As a purpose-driven brand, the lip balm company ensures that 20% of its profits are donated to anti-bullying efforts.
Kind Lips's philosophy is to "be kind TO your lips and be kind WITH your lips." Since 2017, Neumann has continued growing a socially responsible, high-quality personal care products company, made in America and created with the purpose of reminding people to speak with kindness toward each other.
As part of the company's philosophy and philanthropic approach, Neumann has worked with anti-bullying organizations like PACER's National Bullying Prevention Center to spread awareness about the power of kindness in bullying prevention. To date, nearly $27,000 and 40,000 tubes have been donated to schools in partnership with PACER's National Bullying Prevention Center.
Read the full article on Forbes.com.
Teens Push Back Against Culture of Meanness
Posted: 1/29/2020
Last week, the Ad Council launched a new short film, "A Message from the Future," as part of the Because of You campaign, a public service advertising campaign to address teen bullying. The new work encourages teens to consider the long-lasting impact of their actions in a culture where meanness is normalized, in order to create a more empathetic, inclusive community.
Using an innovative technology technique, the teens in the ad were aged up to show how our words and actions can impact someone's day, year, or life. Teens were surprised with a live message from their technologically aged friend, thanking them for stepping in when they were experiencing bullying and explaining how words and actions can have long-lasting effects.
PACER's National Bullying Prevention Center was one of the key nonprofit partners supporting this new campaign with the Ad Council, helping extend the film and its important message to its vast and growing audience of youth who are committed to bullying prevention.
Read the full press release for the film, "A Message from the Future."
5 Ways to Prevent Bullying in the Classroom
Posted: 10/16/2019
An article, published by PBS Teacher's Lounge, outlining helpful tips for educators to prevent bullying in the classroom, and featuring resources of PACER's National Bullying Prevention Center.
Published by PBS Teacher's Lounge.
Order the official T-shirt and sticker set to help prevent bullying!
Posted: 9/10/2019
PACER's National Bullying Prevention Center has partnered with Represent to sell our official bullying prevention t-shirt, along with an optional sticker set (10 stickers per set). All of the net proceeds help PACER's National Bullying Prevention Center continue our work to promote kindness, inclusion, and acceptance! T-shirts are available for a limited time; ordering closes at the end of October. Learn more and purchase T-shirts at: represent.com/pacer.
Is Your Child the One Bullying?
Posted: 9/3/2019
No parent likes to think their child could exhibit bullying behaviors toward a peer. Unfortunately, social pressures and the desire to be noticed and admired can lead some children to act in ways that are out of character and could have harmful consequences.
The important thing for parents who are dealing with a child who has displayed bullying behavior to remember is that they have the power to take action and try to stop the behavior from being repeated.
Bailey Huston, the coordinator of PACER's National Bullying Prevention Center spoke with the Huffington Post for the article titled, So Your Kid Bullied Someone. Now What?, about practical steps that parents can take to talk about the seriousness of bullying with their child and help them understand that behavior is unacceptable.
With empathy and patience, parents can help their child develop an action plan and set consequences that encourage them to act with kindness, acceptance, and inclusion. Huston explains that even when working toward these goals, it's important to accept that there might be setbacks as your child modifies their behavior and learns new ways to handle feelings and conflicts. Addressing these matters with patience, love, and support is the best way to ensure long-term success.
Read the complete article here.
What NOT To Say When Your Child Is Being Bullied
Posted: 9/3/2019
Knowing the right way to respond when your child says that they've been experiencing bullying can be difficult for any parent. In the past, conventional wisdom has led some parents to give their children advice that can cause more problems in the future. Responses like "just ignore it" or "toughen up" can lead to lasting negative effects for children.
In an article for the Huffington Post, Bailey Huston—the coordinator of PACER's National Bullying Prevention Center—walks through what parents should avoid saying to a child who is experiencing bullying. Rather than focus on the child's need to overpower bullying behavior on their own, Huston recommends that parents take a more supportive and proactive approach.
Children often experience negative emotions like insecurity, fear, and helplessness when they are subjected to bullying. When parents tell a child to buck up and face the bullying on their own, or that the child is being too sensitive about bullying behavior, these isolating feelings can be become overwhelming.
Huston says that the best thing parents can do for a child going through a bullying situation is assure them that they are not alone. Working with your child to develop an action plan to prevent the bullying from happening again is a concrete way to show that support and helps the child gain confidence.
5 Ways Parents Can Teach Kids to Combat Bullying
Posted: 9/3/2019
In a recent article for its Back to School Series, Mashable interviewed the director of PACER's National Bullying Prevention Center, Julie Hertzog, about how parents can help children prevent bullying at school, online, and in the community.
Hertzog explains that because bullying often happens outside of the view of adults, it's important that children understand how their responses to bullying can make a difference for someone. Parents can prepare their children to be advocates for their peers in bullying situations.
Teaching children to practice empathy and compassion at home can help them show support and kindness toward peers who may be experiencing bullying. Talk to your child about what they can do to help when they witness bullying happening. Hertzog states that it's important to teach your child safe and kind ways to intervene in a bullying situation, but also how to recognize that a situation is not safe and needs to be handled by an adult.
When it comes to bullying, the specifics can vary dramatically. In any bullying situation, your child should feel comfortable discussing the matter with you and confident in your support. That open communication can be the key to creating a world without bullying.
Check out the complete article here.
LIKE US
Posted: 8/19/2019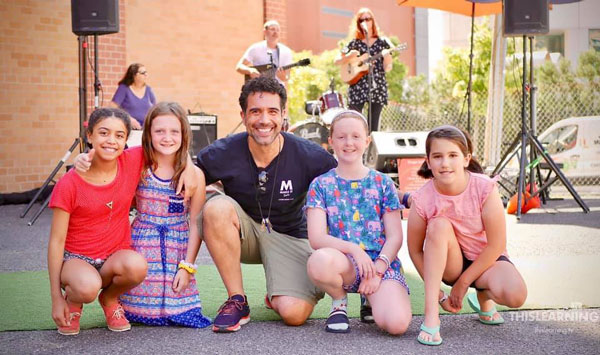 A FILM ABOUT BULLYING AWARENESS AND PREVENTION FOR STUDENTS, SCHOOLS AND FAMILIES
PACER's National Bullying Prevention is excited to support the live action short film, LIKE US, created by The Family School Association (FSA) of The Ethical Community Charter School and the FSA Performing Arts Program, together with THISLEARNING®.
LIKE US is a unique project directed by Kris Van Nest, most known for his work in television and corporate videography, as well as teaching of filmmaking/video courses in Jersey City. With Assistant Director Ann E. Wallace, Van Nest led students in 6th - 8th grade through a ten-week screenwriting process starting in September 2018. The ten student screenwriters were challenged to tell a story with an ethical dilemma at its center and include a large cast of student actors. New York casting agent Meghan Rafferty was tasked with building a diverse cast, allowing all interested students in grades 2-8 to join the project while teaching them how to prepare for an on-camera audition. Over the winter, Van Nest introduced the participating students to everything they needed to know about rehearsing and film production. Both on and off screen, students learned technical skills, such as how to hold a camera and operate sound and lighting equipment. Equally important, they were taught not to judge themselves or each other during the creative production process.
Page 1 of 1
First
Previous
Next
Last