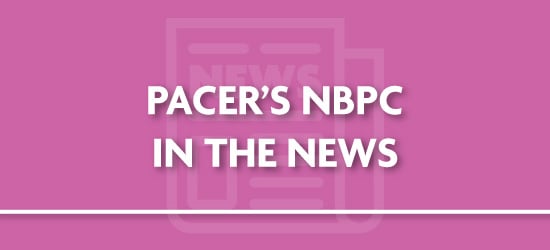 Posted: 8/24/2023
Start planning to participate in and support this month-long event to prevent childhood bullying and promote kindness, acceptance, and inclusion. Show Your Support.
Unity Day is Wednesday, Oct. 18
Posted: 8/24/2023
Unite for kindness, acceptance, and inclusion on Unity Day, the signature event of National Bullying Prevention Month. Wear and share ORANGE to send a visible message that no child should ever experience bullying.
Get Ideas to Participate and to showcase orange in creative ways!
Order the ORANGE Unity Day t-shirt ($14). Show your support by wearing the signature tee with the simple message on the front which reminds everyone that unity helps build stronger communities. The reverse side encourages taking positive actions on Unity Day and throughout the year. Ordering is now open for tees to start shipping after Labor Day.
Request a free 24x36 poster to display in schools, at a business, or in the community.
Student Created Videos
Posted: 6/14/2023
We are delighted to announce the "Top Winners" for this year's "Students with Solutions" video contest! Students from around the US and Canada produced videos which facilitated bullying prevention conversations while also developing resources to help educate their peers. View all videos
Honoring the 2023 Unity Award Recipients
Posted: 5/22/2023
PACER's National Bullying Prevention Center is pleased to announce the recipients of the 2023 Annual Unity Awards. The Unity Awards honor individuals and groups, recognizing those who are creating a world without bullying by encouraging others to take action, advocating for those who need support, or acting with kindness to cause a ripple effect in their communities. Julie Hertzog, director of PACER's National Bullying Prevention Center, commented, "The Unity Awards give us a chance to celebrate the individuals of all ages who are helping to make the world a kinder, more inclusive, and more accepting place. We are honored to have the opportunity to recognize these inspiring students, educators, and community members." View all recipients
Share How NBPC Resources Made a Difference
Posted: 5/22/2023
Have NBPC resources made a difference for you, your child or family, school or community? If yes, you are invited to share the impact made so that your success can help others. Share Your Experience
Beyond Sticks & Stones: How to Help Your Child Address Bullying
Posted: 4/28/2023
New in 2023! This 70-page comprehensive guide offers information and practical tools students, parents and other adults need to take action. Single copies are $10. Order the Book.
Cyberbullying: What You Need to Know
Posted: 3/15/2023
What is important to know about how to address and prevent cyberbullying? This three-version infographic series with audience relevant content for elementary school students, middle and high school students and adults answers that question. The format is designed to share on social media, print for the classroom, and use as an friendly to read resource. View and download the infographics.
Creating a Kinder, More Accepting and Inclusive World
Posted: 2/17/2023
Friends of PACER's Run Walk Roll will be held throughout April, with the goal of collectively circling the world (24,901 miles) to symbolize "moving toward a world without bullying."
Participate from anywhere, anytime. Teams and individuals can determine their own mileage goal to run, walk, roll, stroll, swim, bike, or hike, logging the distances throughout the month. Every mile contributed will move us one step closer to a world that is kinder, more accepting, and more inclusive for all.
Plus, there is the opportunity to participate in fun activities along the way and win prizes! Register for Free
Recognize Extraordinary Individuals and Groups
Posted: 1/26/2023
The UNITY AWARDS are a celebration of extraordinary individuals and groups who promote a kinder, more accepting, and more inclusive world to prevent bullying. Examples might include encouraging others to take action, advocating for those who need support, or sharing acts of kindness that cause a ripple effect of positivity in one's community. Nominate someone who makes a difference and who deserves recognition for their efforts. Submit a Nomination.
Produce Short Videos; Win Prizes
Posted: 1/26/2023
Engage kids and teens to "talk about bullying" through filming videos! Inviting all K-12 students, with support from adults, to produce short (one-to-three minute) videos using template scripts for the opportunity to be featured on NBPC websites and viewed by classrooms around the country — plus, win some amazing prizes! This activity is a creative way for adults to engage youth in bullying prevention conversation while involving them in developing resources that can help educate their peers. Visit "Students with Solutions."