Order or Download the Teen Poster Series, created in partnership with Instagram
For National Bullying Prevention Month, PACER's National Bullying Prevention Center partnered with Instagram, the Boys & Girls Clubs of America and Brazilian community illustrator @leonatsume to bring to life poster ideas developed by teens during Instagram's Teen Bullying Prevention Design Workshop.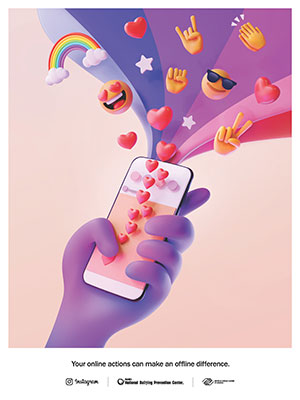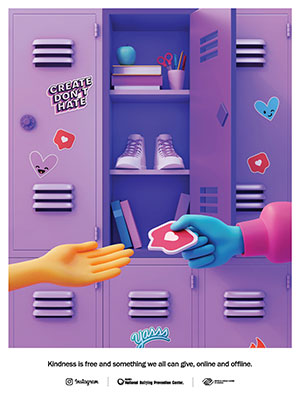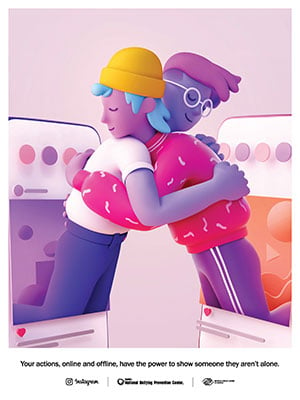 Order the Posters
Order up to FIVE free sets of posters for your school or community
Dimensions: 18" x 24"
Posters are shipped flat
Shipping is covered by Instagram
Posters can be shipped only to U.S. addresses
Please allow 5 -7 business days from the date of order for delivery
Other Tools from Instagram
Instagram's mission is to connect you with the people and things you love, which only works if people feel comfortable expressing themselves. They have built extensive controls, and easy reporting, and have utilized the best available technology to keep people safe on Instagram.
This year, Instagram is testing and launching more innovative tools than ever before that are grounded in a deep understanding of how people bully each other and how they respond to bullying on Instagram, such as: