Order Bullying Prevention Bookmarks!
See order form below
Promote bullying prevention in your school year round by giving each student a special bookmark.
The "KidsAgainstBullying" bookmark for elementary school students invites students to take the "Be A Kid Against Bullying" pledge. The other side features the characters from the Club Crew.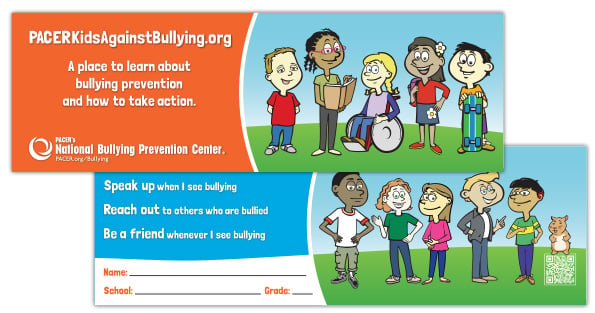 View a PDF of the "Kids Against Bullying" bookmark
The "TeensAgainstBullying" bookmark for middle and high school students shares the message "Together We Can Help Create A World Without Bullying." The reverse side contains the pledge to be united for kindness, acceptance and inclusion.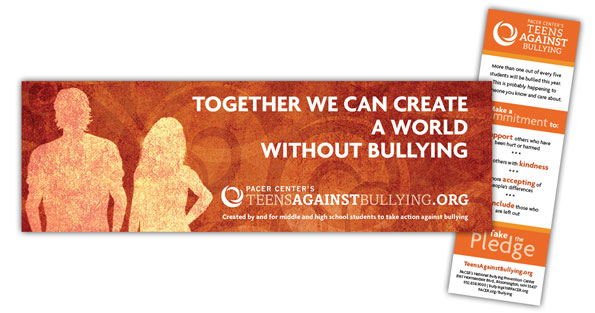 Bookmark Order Information
- (Free + Shipping & Handling)
Bookmarks are shipped in packages of 100 each.
Please allow two weeks from date of order for delivery
There is a separate S&H charge for TeensAgainstBullying and KidsAgainstBullying bookmarks.
Bookmarks can be shipped only to U.S. addresses.
Place your order through PayPal below.
All orders are final, no refunds.
---