Unity Day T-Shirt
Order the orange Unity Day t-shirt ($13) to show your support for KINDNESS, ACCEPTANCE, INCLUSION. Wear it on Unity Day, during National Bullying Prevention Month, or EVERY DAY! Proceeds benefit PACER's National Bullying Prevention Center. Order online through our vendor St. Croix Printing. Shipped only to U.S. addresses.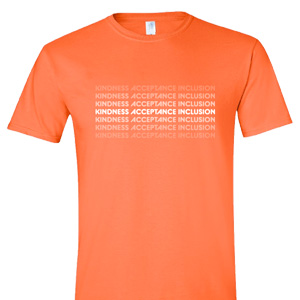 front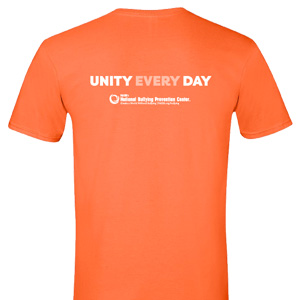 back
A special thank you to our partner St. Croix Printing, Stillwater, Minnesota!
Unity Day T-Shirt History
Every year, since 2012, there is a new, exclusive, custom-designed T-shirt to wear during October and beyond.