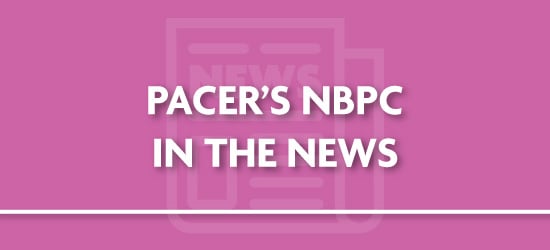 Posted: 10/13/2022
Stride Inc., the nation's leading provider of online and blended learning programs, announced its continued partnership with PACER's National Bullying Prevention Center for the 2022-2023 school year. This partnership is designed to help raise awareness of ways to identify, stop, and prevent bullying. Throughout the current school year, Stride and PACER's will work together to elevate the voices of students who are impacted by bullying-related issues. Additionally, Stride is sharing several of PACER's specialized toolkits and resources with 200,000+ enrolled students and families at its K12-powered programs that outline critical ways to recognize and respond to bullying. The company is also updating its online bullying prevention resource hub for its estimated 6 million unique annual website visitors.
Redraw Your World Without Bullying
Posted: 10/3/2022
Cartoon Network is partnering with PACER's National Bullying Prevention Center again, in recognition of October as National Bullying Prevention Month. The cabler has released a new PSA titled "Redraw Your World Without Bullying." Part of the award-winning national campaign, "Stop Bullying: Speak Up," the PSA will also be available on all Cartoon Network social platforms, including YouTube and Instagram, beginning Monday (Oct. 3).
Under the network's "Redraw Your World" tagline, "Redraw Your World Without Bullying" combines real-life kids and original animation plus some Cartoon Network characters, including Craig Williams, Raven, Beast Boy, and Robin. The PSA outlines how to be a successful ally to someone experiencing identity-based bullying, which targets an individual' identity, such as their race, religion, disability, immigration status, sexual orientation.
Congratulations to the 2022 Unity Award Recipients
Posted: 6/15/2022
We celebrate and honor the ten individuals and groups who were selected from hundreds who were nominated by peers to be recognized for their contributions and accomplishments to help prevent bullying and promote kindness, acceptance, and inclusion for all. Meet the recipients.
Announcing Top Entries for Spring 2022 "Students with Solutions"
Posted: 6/7/2022
Congratulations to everyone whose videos were selected for the Spring 2022 "Students with Solutions" contest to produce short (one-to-three-minute) videos using template scripts! Producing the videos was a creative opportunity for adults to engage youth in bullying prevention conversation while involving them in developing resources that can help educate their peers.
When Quest Academy was asked, "What impact did creating the video have on those involved?" Their response, "Our students bonded while making this video. They grew in respect for each other's different gifts and opinions and in confidence for their own. They grew in their ability to collaborate, listen to each other, and compromise with each other."
Top Entries include: