Winter/Spring 2018 Contest Now Closed
Watch for Fall 2018 contest to open in September
Students with Solutions is a project for educators to engage their students to address bullying by participating in an activity or watching a video. Students then respond to the content in their own creative way, including art, writing, graphics or videos, and can receive rewards and recognition!
How it works:
SHARE the contest activity with your students.
REVIEW the informational resources, designed to support the activity, with your students.
ENCOURAGE your students participate through how they want to express themselves including creating artwork, designing graphics, taking photographs, writing poetry, or even filming videos.
SEND your images, writing, or video's to PACER's National Bullying Prevention Center. See submission guidelines below.
Next Steps
Selected submissions will be featured on PACER's National Bullying Prevention Center website.
Students entering are eligible for awards, which will include facial cleansing devices, color rolls of DuckTape for classroom art projects, orange banners, and more!
View 2016-17 Videos
The videos shared during the 2016-17 are still available!
Middle and High School: "Teen Talk on Cyberbullying" is a five-minute video designed for middle and high school students to provide authentic insight and perspective from peers on issues related to cyberbullying.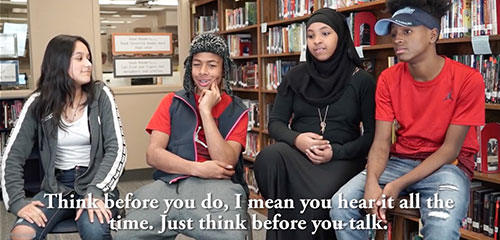 Elementary School: A series of four animated videos titled "Together Against Bullying, United for Kindness, Acceptance and Inclusion," which creatively illustrate what it feels like to be bullied, what students can do if they see bullying, and how to be an advocate against bullying.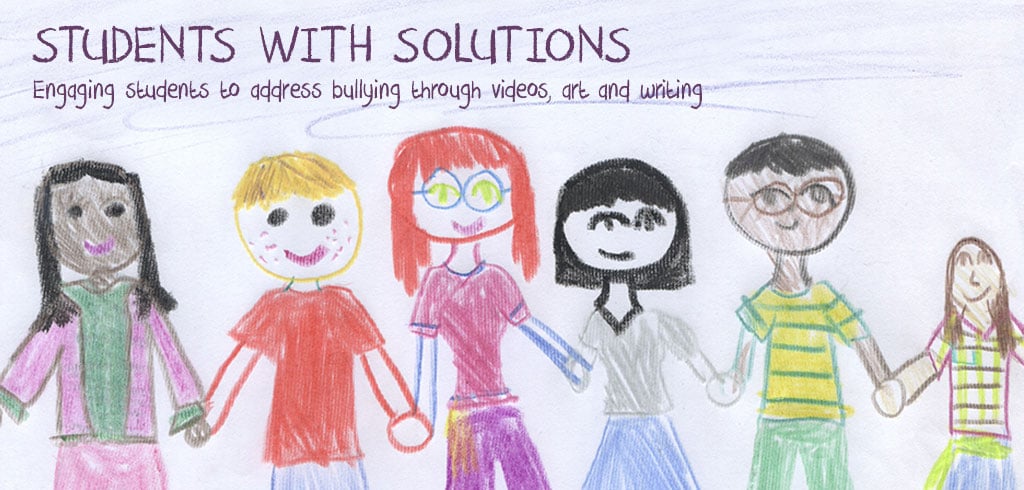 ---
Students With Solutions Photo Album

View submissions—featuring drawings, writing, graphics and videos—from students across the country.
Submission Guidelines
Send artwork, photographs, graphics, poems, videos, or stories to

[email protected]

, or to PACER's National Bullying Prevention Center, 8161 Normandale Blvd., Bloomington, MN 55437.
Entries will be accepted during designated deadlines for each contest.
All students are eligible to participate. Classroom contributions (as an entire class or individually) are encouraged, but individual students can also send in their submissions.
A panel will review and choose the submissions to feature on PACER's National Bullying Prevention Center website and social media.
Awards and recognition will be given. Those selected will be notified by PACER's National Bullying Prevention Center.
PACER's National Bullying Prevention Center maintains the right to share and post all artwork, stories, and images that are submitted.