Bullying Affects All of Our Kids, Even If They Aren't the Target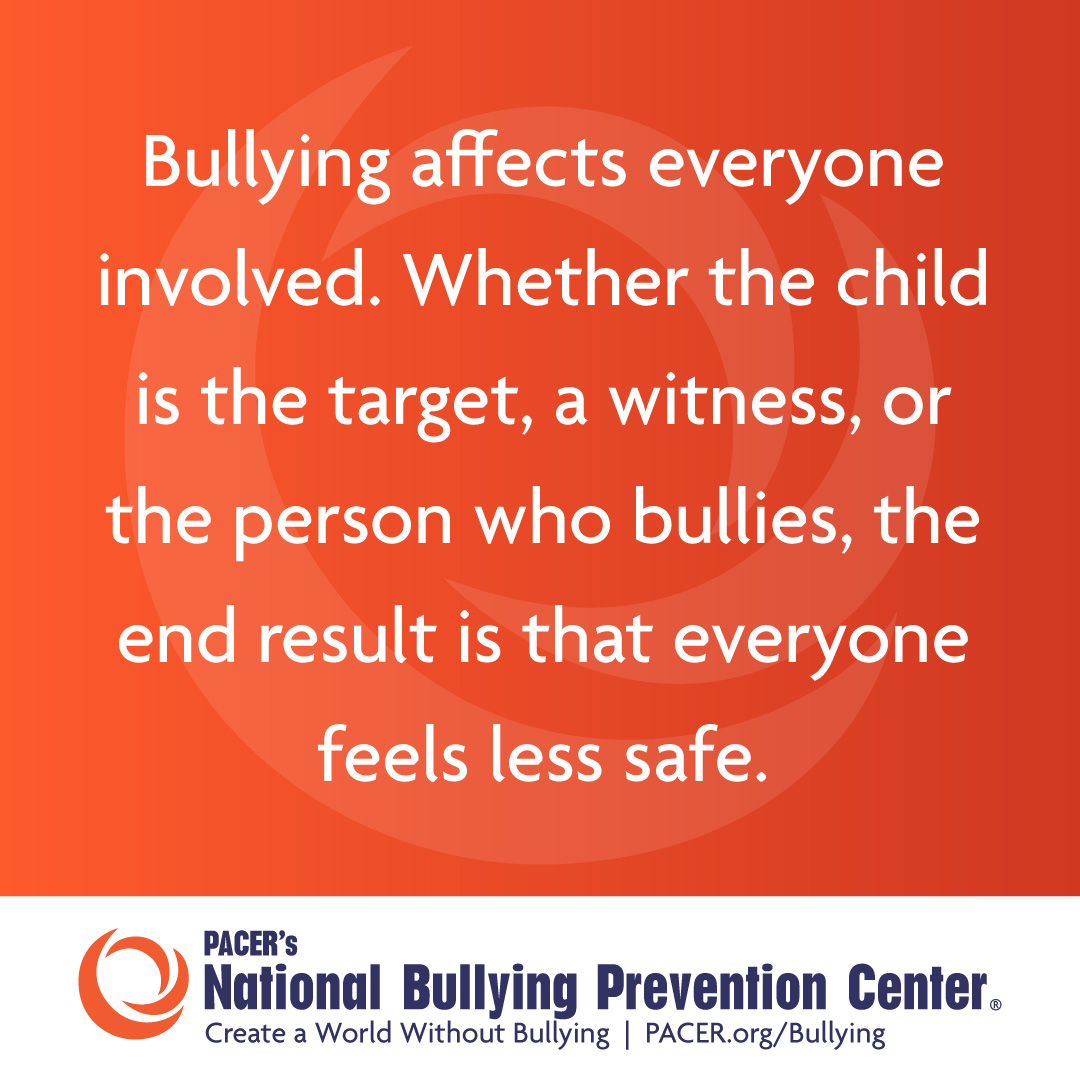 While waiting for the school bus one morning, 10-year-old Anthony saw an older boy demanding money from his friend Trevor. Anthony wanted to help, but he was scared and didn't know what to do. As he watched, he saw Trevor hand the older boy a couple of dollars. Soon after, the bus pulled up, everyone piled on, and no one said anything about what had happened.
That night, when Anthony's dad Willie asked about his son's day, Anthony gave his usual response: "It was good." But then he added, "Dad, could I have a couple of dollars?" Willie asked why, and reluctantly, Anthony told him what had happened at the bus stop that morning between Trevor and the older boy.
Willie knew he needed to report the incident to Anthony's school. He also realized that his son might witness other bullying situations again soon or be bullied himself, and that it was important Anthony learn to handle them. Willie began by talking to Anthony about the effects of bullying. He wanted his son to gain the skills to speak up when necessary, as well as when to advocate for and support others.
The importance of advocacy skills.
Bullying affects everyone involved. Whether the child is the target, a witness, or the person who bullies, the end result is that everyone feels less safe. Children aren't responsible for resolving a bullying situation, but their opinions about how to proceed should be encouraged and respected. Engaging a child in finding the solution helps them learn problem solving and self-advocacy skills.
Parents are often natural advocates for their children, but as children grow older, parents should also teach them how to help themselves and others. The definition of self-advocacy is the ability to help one's self by voicing needs or wants. The next step is advocating for others involved in the situation by considering their needs.
Here are some tips for involving your child and helping them know how to handle a bullying situation, should one arise.
Encourage them to think about and share the bullying they have witnessed or experienced. They can write or describe the situation, including where it happened, who was involved, what happened, and how it made them feel.
Ask them to consider how the situation could be different. Include what they would like to see happen, how things could be changed, and what would help them feel in control of the situation.
Brainstorm the steps needed to make those changes happen. Talk though the role your child can play, who should be involved, and what each person needs to do. In this situation, Anthony decided that if the situation happened again, he could:

Tell his dad immediately, even by calling or texting him.
Tell the bus driver or his teacher privately what happened. Ask to have an adult at the bus stop.
Tell Trevor he will stand with him at the bus stop and encourage other kids to join them.
Working through ideas about how to handle a bullying situation helped Anthony gain valuable insight about how to handle future bullying situations.
For more information, check out PACER's Student Action Plan along with the comprehensive guide to understanding and preventing bullying, What Parents Should Know about Bullying.