Stories
Filter by story categories:
Remember it's cool to be a N.E.R.D and stand up against bullying. Nice, Educated, Respectful, Determined
Posted: 2/19/2020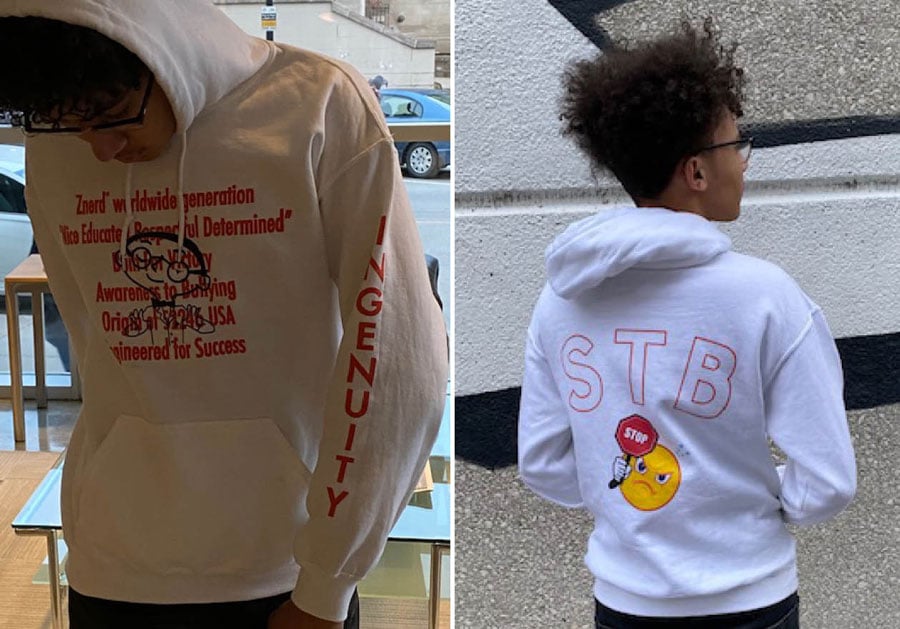 My name is Joshua Robert Thomas and I hope you will take a stand with me against bullying. The difficult thing about attending school today is that you see people putting others down, rather than picking them up. At my former middle school, there were a lot of fights and bullying. Going to school just to hang out with friends and learn was a hard thing for a lot of students, including me. Sad to say, but not much has changed as a current high school student. Since junior high, I have been thinking about how I can help stop bullying, not just at my school, but across the nation.
I have created a clothing line intended to raise awareness about bullying that happens across the globe. It is called Znerd. The Z comes from generation Z, which are children born in the early 1990's-2010; we are also known as digital natives, the technical kids who help our parents. Our vision statement at Znerd is to promote bullying prevention with dedication, determination, and inspiration. The word N.E.R.D. stands for nice, educated, respectful, and determined, the characteristics that make our society a better place to live. If I can get students across the nation to understand this, together we can help prevent bullying and create a safe environment for those students with low self-esteem, anxiety, depression, anger, and rage.
As you take a look at the sweatshirt in the picture, I would like to explain my unique design. Please bring your attention to the confident young man on the front of my shirt; this is me and I represent confidence and style. The first line, Znerd worldwide generation, is a reference to bringing awareness about the dangers of bullying across the world. I included my zip code for Iowa City, Iowa to represent my home town, where I came up with the concept for Znerd. On the back, you will see the letters S.T.B. and the emoji that stands for 'Stop the Bullying.' The emoji gives a look that says please, in a stern expression, leave me alone I am sick and tired of being bullied. As a young teen, I really believe in the importance of helping to stop this tragic epidemic.
Many of us are familiar with the old saying, "Sticks and stones will break my bones but words will never hurt me." That saying may have worked for some kids, but today I find that the mean and destructive words coming from students who are bullies are doing more damage than sticks and stones could ever do. As a young entrepreneur, student, sweatshirt designer, and human being, my goal is to have companies and schools across the globe purchase these shirts, and stand up to bullying! Please contact [email protected] for more information. Remember it's cool to be a N.E.R.D and to stand up against bullying: Nice, Educated, Respectful, and Determined!
Permalink for Remember it's cool to be a N.E.R.D and stand up against bullying. Nice, Educated, Respectful, Determined
---
Teen uses music to inspire hope
Posted: 12/10/2019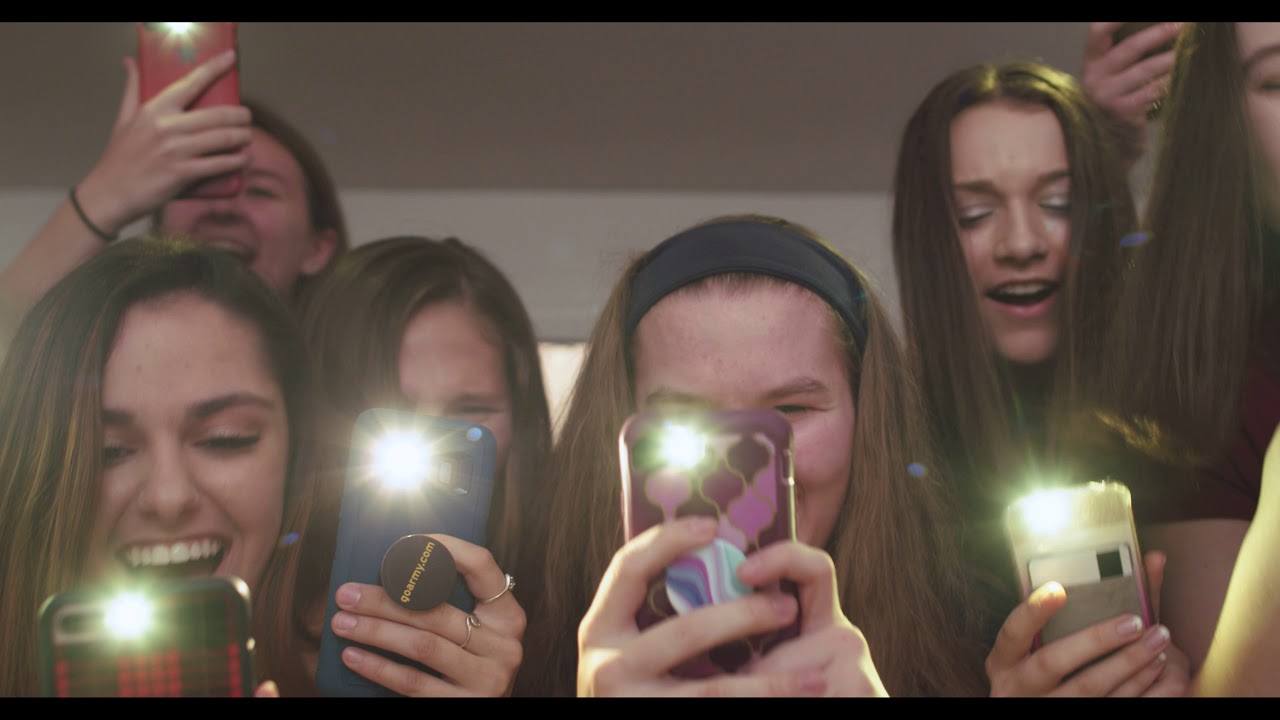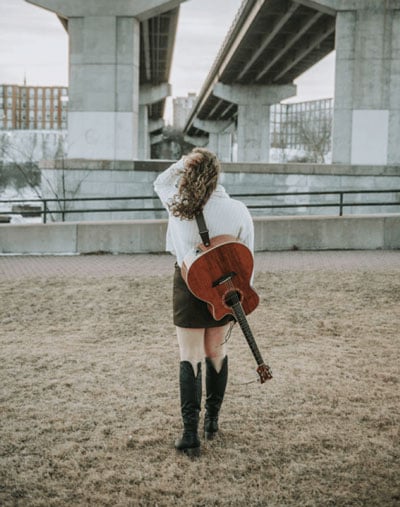 Please be advised, this article and music video contain sensitive subject matter about mental health and suicide.
Music and songwriting are great ways to express yourself. Emma is a 16-year-old from New Hampshire who started writing songs to work through her emotions, which has always been difficult for her. Emma says, "Songwriting has been my outlet and one of the most important things in my life, especially through my experiences with bullying, anxiety, and depression." Emma wrote "The Death of a Taylor Swift Wannabe" in the hopes that her music could inspire others who are struggling. She dedicated the song to Taylor Swift because it was her music that first inspired Emma to start writing, and she believes that saved her life.
The video for the song was filmed with Emma's friends from school and the social media messages seen in the video were not scripted. The messages are meant to show how harmful cyberbullying can be. "We felt like this video needed to touch the hearts of anyone that has ever been hurt by words and what the impact can be if we are not mindful of what we say, no matter if this is on social media or in person," said Emma. The purpose of the storyline is to show how dark social media and cyberbullying can be. On the intense subject matter of the music video, Emma wants everyone to know, "Suicide is a reality that we hear about, and I have been bullied and have suffered from anxiety, panic attacks, and depression. I also know that I am not alone. There are so many teens out there suffering and I want to stand up and make a difference through my music."
https://vlacs.org/vlacs-student-debuts-her-first-music-video/
Permalink for Teen uses music to inspire hope
---
Sean's First Day
Posted: 6/17/2019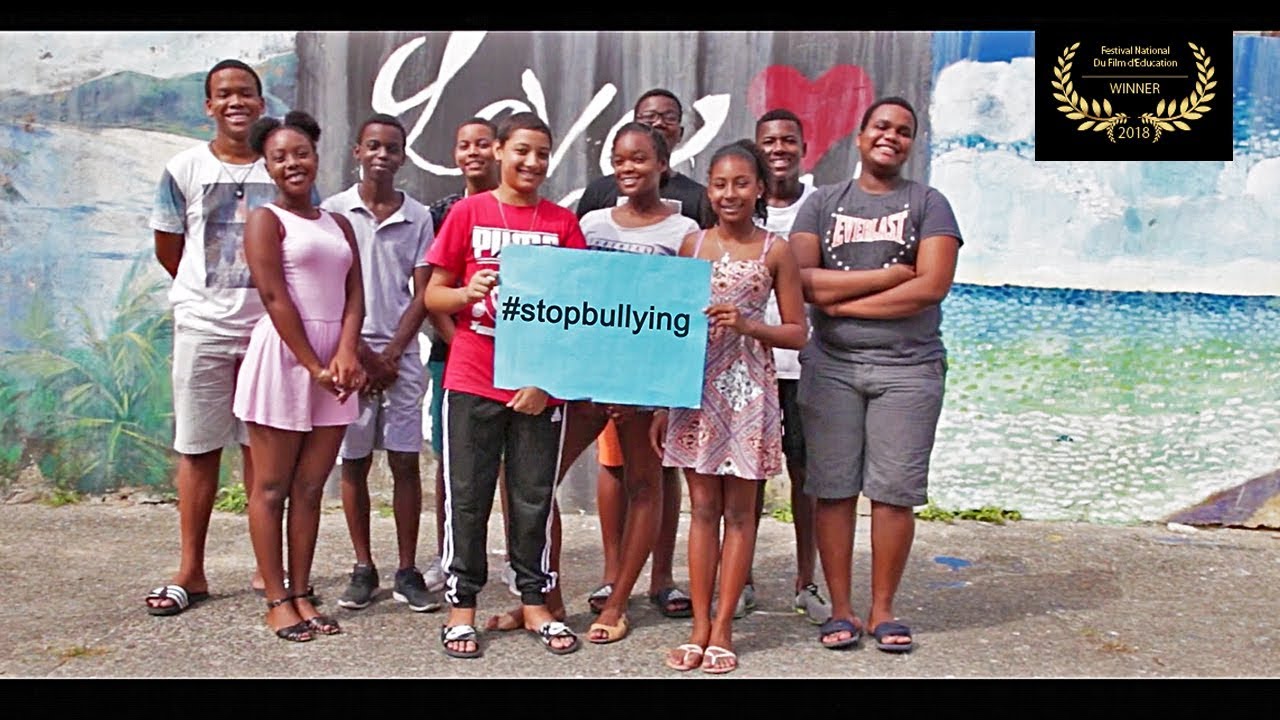 Sean's First Day of School, produced by South African independent filmmaker Niki Gower, is a wonderful short film about the impact students have on creating a welcoming and caring school community, and how this can, in turn, help create a world without bullying.
This film was made by the students from a public secondary school on the main island of Mahé in the Seychelles, off the east coast of Africa. Niki explains, "I was approached by a teacher from Belonie Secondary School. Ms. Esther Fernandes-Villela wanted to work on a video project with a group of students who had shown an interest in arts and culture. We left it up to the kids to decide what the topic would be, with the only guideline being that it needed to address a problem or cause in their school or community. They chose bullying. With a loose script, we met up on a Saturday; the kids sacrificed their weekend to do so. We had a lot of fun putting this together and the children were very enthusiastic. The film was subsequently entered into the Seychelles Festival National Du Film d'Education, where it won first place. More importantly it was screened in a packed auditorium filled with school students, teachers, and parents—the audience it was intended for. I really hope that what we created goes on to educate and inspire thousands of others to stand up against bullying, in all its forms."
Permalink for Sean's First Day
---
The Gemstone Heart
Posted: 6/7/2019
Hello, my name is Jaida Rogers.
The reason why I was interested in making the video about bullying is because I was bullied from 1st grade all the way until 8th grade. During this time, I would see other people around me getting bullied as well. Seeing that made me feel very sad and disappointed knowing that there are people out there other than me that were being bullied. But not only was I sad for those that were being bullied but also for the people that were doing the bullying.
I know that people don't do something unless they have a reason for it. I believe that the people that are bullying others are going through something in their school or at home. In my film, that is part of the reason why I had the target show kindness to the person that was bullying her.
The reason the video is called Gemstone Heart is because the gemstone heart represents the personality and heart of the target. A gemstone is very hard to find and is therefore very rare. However, once you do and you get a good look at it, it's very beautiful and you wonder why the earth can't have these stones all over the place and why they aren't easier to find. And this holds true for the victim as well in my film. The victim is very rare, meaning her personality and the way she views things is very hard to find, but once you find a person like her you become very impressed and fond of that person.
Thank you for taking the time and looking at my film.
Discussion Questions:
How does being kind impact a bullying situation?
Does all bullying stop when someone is kind, and if not, what more can be done?
Permalink for The Gemstone Heart
---
Postive Vibes
Posted: 6/1/2019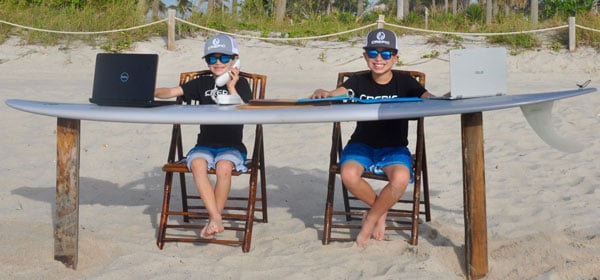 It all started in 2017 when two brothers, Ethan, age 9, and Merritt, age 6, were out surfing and Merritt got pummeled by a big wave. He reached the shore and exclaimed, "That was crazy, but epic! Actually bro, that was CREPIC!" and an idea was born: the boys wanted to design cool surf and skater apparel, and give back to the community.
With their parents' blessing, Ethan and Merritt began their small surfing apparel company called Crepic. "One of the main issues we focused on with the boys was the concept of social entrepreneurship and using their little company to do good in the world," said their dad, Chad. "We asked them what a meaningful cause would be for them and both immediately suggested bullying." Bullying was a natural choice for Crepic. While both boys have been teased for wearing glasses and know how hurtful bullying can be, they also appreciate the issue from a different perspective. "Our Dad is a pediatric plastic/reconstructive surgeon," said Ethan, "and we've grown up with so many of his patients who have become our friends."
Chad hosted a viewing party of the movie "Wonder" at the Children's Hospital in Miami. After seeing "Wonder," Ethan confided in his father how moved he was by how the boy in the movie was treated. It was this connection between PACER and "Wonder" that helped the boys to decide to choose PACER's National Bullying Prevention Center to receive a portion of the proceeds from Crepic.
Ethan and Merritt say they "truly are committed to spreading positive vibes and the concept behind their company is that life is not about being 'the best', but rather about being 'one's own best." The message on their website is about spreading kindness and helping to prevent bullying!
At CREPIC, we're not into negative labels. We like spreading positivity and good karma throughout our community, and we all know that nobody likes to be called names be it on a board, on the field, or in the classroom. That's why we are using our company to help end a problem so many young people face today.
---
A Dreamer Against Bullying
Posted: 5/30/2019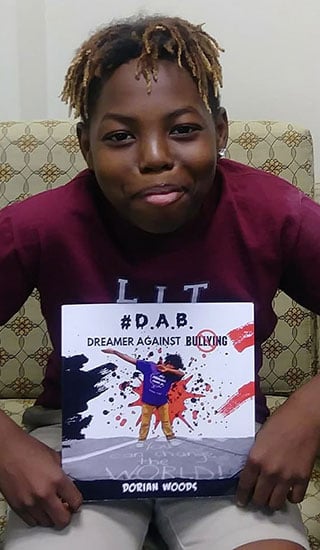 Dorian learned at a young age that it is important to care about others and to be involved in the community. When Dorian hung out with friends, they told many stories about how they were bullied. He tried to stand up for classmates at school when they were bullied, but he was discouraged when he was called a "tattletale" or told to sit down. This upset Dorian, who wanted to help. He went to his mother and asked for her advice.
With his mother's support, Dorian wrote and had published a book called DAB, Dreamers Against Bullying. He decided he wanted some of the proceeds from his book to be donated to PACER's National Bullying Prevention Center. Dorian also became the leader and organizer of Bikers Against Bullying, a youth event that holds bike nights in his community. He takes pride in speaking at several schools and has created dance skits related to bullying prevention.
Dorian wants other kids to know that bullying is wrong, and that they can stand up for themselves and others who are experiencing bullying. Dorian says, "I just want to inspire others to do good things and let them know it is okay to speak up."
Permalink for A Dreamer Against Bullying
---
I Want You to Know
Posted: 5/25/2019
"I want you to know that you are not invisible, you are not forgettable; you are wonderful."
This is one of many kind lyrics in Grace Rembinski's new song titled, "I Want You to Know." She co-wrote this song, recorded in both English and Spanish, for "friends and for anyone who has ever been told that they are not good enough. To show them that no matter how awful people make you feel, how hopeless life may seem, things do get better; and many others have been in your shoes. If you believe in yourself, that's all you need and with that, anything is possible."
Grace first experienced bullying when she was in 6th grade by a group of people she considered her friends. It began when she started singing and performing in the local community theatre. Soon after, she found out they were finding any reason to make fun of her. "My "friends' would walk by me in the school halls or in our neighborhood like I wasn't there. I was being made fun of for my 'big crooked teeth,' for being a 'nerd,' for dressing differently than everyone else, and for the way my hair looked. They said I was 'different,' and I was feeling left out of everything," said Grace.
One day Grace decided she didn't deserve to be treated that way. "I was done going through the things I had gone through. I stopped trying to make excuses for the way I was, and made new friends that loved me for me. I also just didn't care what people thought anymore. This was probably the hardest thing for me to do. To embrace the things that made me 'different' and to just be myself."
After connecting with a music producer in Nashville, Grace realized that through music, she could show others that they deserve to be treated with kindness. Due to the affects bullying had on her, Grace really wanted to build a song about self-love, and she did just that with "I Want You to Know."
"Now, I have a wonderful group of friends, who unfortunately have also experienced bullying. My hope is that people, adults and kids, can listen to this song and feel inspired to be themselves."
Permalink for I Want You to Know
---
Bully Free Starts with Me
Posted: 5/20/2019
As a young girl, Haley Bird was diagnosed with a severe peanut allergy. She could not touch, breathe, or be in the same room with peanuts. As a result, she grew up knowing what she could and could not eat. As Haley got older, things began to get more difficult. Her peers would tease, call her names, and even wave candy in her face. Teachers would hang-up signs in the classroom to show that no peanuts were allowed, which made her even more of a target. When the bullying got worse, Haley's parents met with her school to implement a 504 plan to insure she was safe on school grounds.
"I always knew I was different and faced many obstacles because of my food allergy," says Haley. "However, I am fortunate that my parents have been so supportive of the issues regarding my food allergy, as well as my experiences being a target of bullying because of it. That is why it is so important to tell someone you trust if you are being bullied or if you witness bullying behavior."
For these reasons, Haley, now Miss Arkansas International 2017, chose the platform of "Bully Free Starts with Me." She is educating young children to know where to turn if they are being bullied and to not let the words, actions, or ignorance of others defeat them. She is sharing this message with as many people as she can, including Arkansas state senators, representatives, and the governor who care so much about bully prevention. "I am working as a voice with them," says Haley.
"No matter what people say to you it does not define the person you are. Yes, I was bullied in school, but I now use my story to empower those around me. If we all foster love, I believe that bullying will eventually end. One word or action can change a person's life. Stand up for those around you."
Permalink for Bully Free Starts with Me
---
Good Friends Do Not Bully
Posted: 5/15/2019
Gabriella Aguirre is a junior in high school, and is currently Miss Southeast Iowa's Outstanding Teen for 2017. She is exceptionally enthusiastic about dancing, singing, and playing the piano, along with possessing a passion for politics.
Gabriella first experienced bullying in middle school, where she was one of 16 students. Due to small class sizes, finding friends that she had things in common with was difficult. She felt isolated from both her peers and teachers because they did not agree with her beliefs. Therefore, Gabriella turned to one of her many passions, dance, to explore new friendships. Unfortunately, she was then bullied by the person she least expected.
"We were halfway through the dance season when my best friend told me she didn't want to be friends with me anymore. Throughout the rest of the season, she was talking about me behind my back and spreading rumors. I was so scared to go to dance and face her. Who knew that one of my best friends would bully me?"
Through her personal experience with bullying, Gabriella understands the importance of standing up for others, and that true friends treat each other with kindness. She felt supported by her mom, her sister, and her dance coach. When Gabriella's dance coach stood up for her, she realized what an impact that can make for someone who is going through a hard time, and that others should start standing up for what is right.
"For the longest time, I was wondering why my old best friend did not want to be my friend anymore. It was eating me up inside, but eventually I came to the conclusion that good friends do not bully. Kids today should be taught that you stand up for one another, not stand by someone that is "cool" or "popular" which could hurt others. It certainly made a difference when my dance coach stood up for me."
Gabriella has been sharing her story and talking about bullying prevention at schools in her community. She also plans to organize a community-wide bullying prevention event!
Permalink for Good Friends Do Not Bully
---
Teen author writes books to send positive messages to young children
Posted: 5/10/2019
Justine Danielle Del Monte is currently in the 11th grade in California. She really enjoys traveling and attended a semester abroad in South Africa. When she was eleven she began her writing with "Drew's Dancing Drum," and continued Drew's adventures with her second book, "Drew Meets Boo," written at age 12.
Her most recent story, "Drew and the Cyber Bully," was written at age 13, and it continues to educate children on bullying; she aims to send positive messages about acceptance to young children. She likes writing for kids as she relates to many of the struggles they face at such a young age, and her passion for writing has enabled her to turn her books into her Girl Scout Gold Award. (Justine has also earned the Bronze and Silver Girl Scout Awards.)
What started as a simple literature assignment for school turned into a book series (with discussion points), interactive Apps available in English, Spanish, and Mandarin, and an animated short film. Justine and the illustrator, Brendon King Chappell, had the honor of being keynote speakers at the Solano BookFest in 2015. Justine has done international community service in Nicaragua, Bali, Singapore, and Peru. She has also been a guest speaker at numerous schools and for Girl Scout Troops and is deeply honored that her simple stories are encouraging others to be "nice" and treat others with respect.
Justine says, "I wrote the books because bullying is so prevalent and kids need this information at a young age, far before middle school. It's also important to understand why kids bully and to see not only how they are hurting others but how they are hurting themselves." The books provide "important lessons about self-esteem and how to handle challenging situations."
Find more information at Drewsbooks.
Permalink for Teen author writes books to send positive messages to young children
---
Send Us Your Story or Video
Submit a video, story, poem, artwork, or audio clip expressing how you feel about bullying, how you think it affects students and schools, what you have done to prevent bullying, or what others can do to prevent bullying.