Stories
Filter by story categories: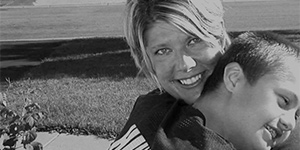 You can also check out our
Directors Blog
,
"Our goal is to be thoughtful and positive in what we do. We work with schools and parents and kids, encouraging everyone to come together to prevent bullying"
Stop Bullying
Posted: 9/11/2013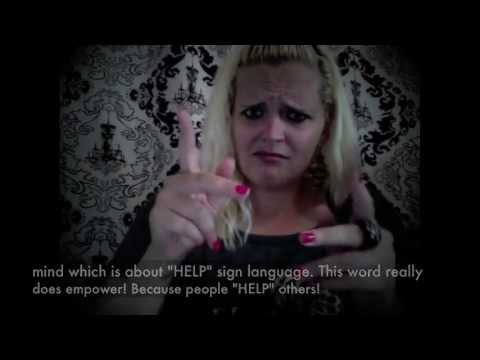 Produced by Ashley Shaffer
By: Ashley Shaffer
---
A Sister's Stance
Posted: 10/16/2012
My wonderful little sister is only 11, she will be 12 in November. Back in 2006, we were in a horrible car accident. I received a cracked chest bone and a bruised wrist. My sister though, she hit her head on the back of the seat. The hit on the seat caused a knot on her forehead the size of a goose egg. She had bruising and bleeding in her brain. Shortly after the wreck, she developed a learning disability. We were hit by a drunk driver. It was her first year of Kindergarten and only the first month. At first she loved school, but after the wreck the children started to bully her. They would push her down, scratch her face and chest, call her names and tell her to go die. I was there for her though, when I could I would leave class and go sit in hers. Just to make sure no one would mess with her. But during Christmas Break my dad forced me to move back into his house, four states away. She was alone and scared. The bullying increased and she couldn't handle it anymore. My mother transferred her into a different school, she loved it there. The children were nice to her and they loved her. She felt welcomed and appreciated. But due to issues at home, she was sent back to her previous school. The bullying began once again.
For six years she has been bullied, changed schools almost 12 times. When she was about 8, she tried to commit suicide. She cut her wrists open and tried to bleed out. She was placed into a hospital for a couple of weeks. She still rather be dead than alive and hates my mother for saving her life.
On Friday; October 5th, 2012 she was bullied so badly in class she began to cry her eyes out. Instead of her teacher standing up for her. Her teacher told her to stop crying and distracting the class, she had no reason to cry and needed to be the big girl she was and get over it. My sister is bullied because she is almost 12 years old and only in the 4th grade due to her learning disability. Her teacher apparently likes to bring the fact up. Which makes my sister feel stupid and like she doesn't deserve to live. That weekend she told my mom she wanted to die and what had happened at school. Furious my mother called Florida State to get the problem taken care of. My sister is now enrolled in a virtual homeschooling program where she can learn at her own pace and be safe from her bullies.
Once I found out what had happened on Friday, I was told about wearing an orange shirt the following Wednesday; October 10th, 2012. I went out and bought an orange shirt, iron letters and made a shirt in honor of my sister. On the front of my shirt I had written, "Hope, no one should feel unloved." and on the back across my shoulders "Team (my sisters name)" below it the word sister and towards the bottom "Stop Bullying!" I wore my shirt all day, including to my work and spread the word about stopping bullies. I may live four states away from my sister, but I am doing everything in my power to let her know she is not alone and I am taking a stance for her. I am currently working on making more shirts for friends and family who want to help spread the word. My dream is for bullying to be illegal nationally. So the world can be a safer place for everyone to live. I love my sister and I will do anything I can to help stop bullying! Just like my shirt says, no one should feel unloved!
By: Courtney
Permalink for A Sister's Stance
---
DOOLY's WISH
Posted: 5/11/2012
My daughter Johanna has PDNOS and is on the Austim Spectrum. She was severely bullied at school. They stole her IPOD, took her money, made her do their homework, continually teased her to the place where she was the last into school, and the first out. Johanna never wanted to join any after school activities, because she could not enjoy herself, because she was always on edge, waiting for the next incident to start up.  Much of Johanna's problems, were her misunderstanding of  non verbal body language. She also had problems, accepting even a kind child's reaching out, because she had lost her trust in her peers acceptance.
Johanna is very high functioning but struggles socially, especially within her own age group. Her appearance is almost completely normal, so many children saw her social struggles, her gestures as weird or different from the others, and did not have a kind heart and reach out to her. Part of the reason for the continuing of the bullingy, is because children with special needs, do not report the times that they are bullied.  They just want to be accepted, have friends, and not be called a tattletail.  They just want to be like everyone else.
As the years went on, we fought with our school district to do something to help Johanna enjoy school and be a typical student.  Eventually the bullying go so severe we had to hire and lawyer and remove  her from the school. When a child "hit her for not doing his homework" it took an violent act and a kind hearted lawyer that fought with all her strength, to get Johanna into another high school that was better able to handle children with her type of special needs.  Johanna went on to be happy, make some friends and graduate with honors
--------------
Together with her talent for drawing and her story we created a website called DOOLY's WISH, that we hope to use to bring awareness to this issue. 
Johanna producted a T-shirt that we sell  to raise money to support our efforts to educate other children that bullying, especially a special needs child,  is just NOT OK.  We have wrist bands  that state "Stand Up for a Special Kid – Be a  Hero". Because of Johanna's struggles, we are trying to help another child, aid another parent, and to "Start a Movement" to STOP the Bullying of a Special Needs Child.  
Johanna's high school has proudly produced a bullying video that stars Johanna and her story. We are so proud of this video that is now in the last stages of being finalized and will be shown in schools in our area.  

Parents do not know where to turn to help their children.  We are working hard to get the audience to tell her story. We want to start a movement to save a child. Dooly's dream is that no child has to endure the bullying that she went through just because she is Special.
By: Jo
---
This Is MY Story
Posted: 5/11/2012
I have been picked on my whole life. You see, I have been diagnosed with something called ADHD - when you have a lot of trouble focusing and you have too much energy- and Bipolar Disorder- a mood disorder which can make you have mood swings (when your mood changes in a pattern) and with the version I have, it can cause severe depression.

I am a very sensitive person, and kids took advantage of that, and they bullied me so much I attempted to commit suicide. However, I didn't, and I got help immediately.

Teachers have also bullied me. There is something called a 504 in place for kids with disabilities, and I needed to have one in case I wanted to commit suicide again. But I made it through.

A lot of times I wished I didn't have what I have…. But no I know that even if you have a disability, you still aren't different from anyone else. You're a human being, and you deserve to be treated right.
By: Livie Love
Permalink for This Is MY Story
---
Words Hurt, But They Also Can Cure
Posted: 10/10/2011
I'm bipolar. When I'm happy, I'm too happy. And when I'm sad, there's too much sadness weighing me down, and every negative thing, every anger, every pain and suicidal thoughts pop up. I've attempted to cut a few times before, but I never did do it. I still attempt to cut until now, but less often. I started having these suicidal and self-harm thoughts about a year ago. I thought it was normal; but then, I realized it wasn't and I found out that this is a sign of having a bipolar disorder. I haven't had consultation from a doctor or anything, and I've never talked to anyone about it. I'm afraid to let go of what's been holding me back from everything. I'm moderately bullied in school, and I am a loner. I have friends, but I'm invisible. Whenever I talk, no one listens; Whenever I speak my mind out about my opinions, no one cares. I envy people I see in my school who are popular or who get to be noticed by others; people who have a better life than me even though they don't deserve it, I guess. I feel like I deserve a much better life; a much brighter day. I pour out all my emotions through writing, and I dream of being a singer and author someday. I'd like to radiate inspiration to people who are just like me - who have their insecurities. People would come up to me and tell me, "You're fat." My classmate would call me fake, and wannabe or trying hard. And everyday, I eat less. Sometimes, I don't eat at all, just so I could lose weight. Some people would sometimes tease me because of my frizzy hair, and bushy brows. I just want to, for once, be noticed and recognized for doing my best. But, the recognition never really happens. Luck never really came my way.
Demi, you have been such an inspiration to me. I tried to do my best to stop myself from attempting to cut, and I still try my bets until now, the day I heard your song "Skyscraper"; the day I read your story; the day I realized that I'm not all alone. I may not know you people reading this, but I thank you for keeping me company. Someday, I'd like to be a singer, and I'd want to put up something like this; I'd write songs for people who suffer the same hurt I suffer.
Words hurt, and they cure as well.
It's going to be okay. It's going to be better. I'm stronger now. And, hopefully, even better. And even though I always end up disappointed by the unchanged days, I still keep that faith and I still believe that a better day is gonna come; that something's going to change for the better. Keep that faith in you. You're strong. I'm strong. We all are. And these weaknesses of ours just prove that we are stronger than the people who go on, smiling all the way without pains. Every drop of tear shows how truly strong we are.
By: Erika
Permalink for Words Hurt, But They Also Can Cure
---
Student With Autism
Posted: 10/10/2011
I care because my fellow classmate and I have been looking out for an autistic kid in my school. He is always being bullied, but we care. We stand up for him in anyway possible. Bullying is not fun. See it. Say it. Stop it.
By: Joan
Permalink for Student With Autism
---
Don't Bully, Be A Friend
Posted: 6/13/2011
Pete Scampavia, a young man with multiple disabilities, completed this bullying prevention video "DON'T BULLY, BE A FRIEND" as his Eagle Scout project. Pete wanted the message to be from kids to kids because "Sometimes we just don't want to listen when adults go on and on about something."

This video is near and dear to Pete's heart. "I did my Bullying Prevention project because I was tired of my friends getting bullied. So I decided do a video on how to stop bullying".The message of the video is to ask you, the bystander, to act when you see someone being bullied. In other words, the bystander has a choice to make: Don't bully, be a friend. Pete's friends, fellow scouts, and volunteers from the Arc of Northern Virginia stepped in as actors in this video, with professional assistance from the Arlington Media Center of Arlington Public Schools.
Permalink for Don't Bully, Be A Friend
Notes:
Watch the YouTube Video, "Don't Bully, Be A Friend"
---
Help Students Who Bully
Posted: 6/13/2011
Sabrina, a 12-year-old, has experienced both sides of the bullying issue. When she was nine, she was bullied relentlessly because of her speech impediment. By the time she was 11, she was bullying others. School staff took her aside and told her that she was physically hurting other students.
"I denied it all, but the school officer convinced me that I really was bullying kids. She told me that if it didn't stop, I would be arrested or kicked out of school, and that I needed help. I was kind of shocked," Sabrina says. "The officer gave me a reality check. First I was scared that I could go to jail and then ashamed that I hurt other kids."

There were several reasons why Sabrina bullied other students. "Some kids would irritate me. They would have something of mine or they would hit me," she says. "I didn't want to be known as a snitch, so I tried to deal with it myself and that was not a good plan."

"Sometimes I was defending myself before they could hurt me. With other kids, I don't know why I bullied them. Sometimes they would do something, and I didn't know it was just an accident. For the majority of the bullying, I really was mad about other things and I took it out on other people"

Sabrina wishes someone had taken her aside sooner and helped her to understand what she was doing. Talking with her school officer made all the difference. "She told me what other kids would feel like when they were bullied and that helped," Sabrina says. " She told me to not think about my feelings, but to think about their feelings."

Now Sabrina has joined the bullying prevention movement and is sharing her experiences to help others. Here's her advice for:

Students who bully
1. Think about what other people would be feeling. "I know people who bully for fun, but it's only fun for them, not for anyone else," Sabrina says.
2. Think about what you're doing and try to find help.

Adults
1. For kids who have been bullies, try not to judge them on what they've done in the past.
2. For kids who are messing up, talk to them instead of telling them that they're bad and sending them back to class. Help them understand why they are bullying.
Permalink for Help Students Who Bully
---
Inspired By Her Sister
Posted: 6/13/2011
Jonna, a 7th grade student, is on the Teens Against Bullying Youth Leadership Board and sister to 6-year-old Amber, who was born with hydrocephalus—an excess accumulation of cerebral fluid in the brain—which has led to Amber living with very complicated medical issues and inspired Jonna to becoming an advocate, speaking out about issue that are important to her.
Jonna has been very active in bringing bullying awareness to her school in coordinating an awareness week, leading a petition signing event and speaking in front of parents and educators
Permalink for Inspired By Her Sister
Notes:
Dear Teens Against Bullying,
I have GREAT news!!!!!! I brought the anti- bullying petition to my school and instead of just having kids signing it at lunch we had a whole activity to go with it! We did an anti- bullying week, and monday (the first day of the awareness week) the students at my school did an activity during homeroom that taught about different kinds of bullying; and who we can stop bullying! then for the whole week students could go and sign the petition. Then once they signed it they got a little dyecut of a person and signed their name. Then we hung up the little dyecuts in the front window of the school. Roughly I got 230 signatures.
During the week, as I was walking out of the school there was a mom of a student that was admiring the many names that hung on the front window. She said to me and my mom that she is finally so happy that someone is doing something about bullying. She said that her child goes to school here and that he is bullied. She looked as if she were about to cry. I also spoke at a PTO meeting (Parent Teacher Organization) and they felt that what I was doing was great.
Jonna

---
My Story
Posted: 5/23/2011
I happen to have Asperger Syndrome. I like a quiet classroom because it helps me pay attention to the teacher. I am very interested in what the teacher is telling us and I find it extremely frustrating when the other kids are too noisy for me to hear and the teacher doesn't make them be quiet. I also like to collect sticks and bring them home, play pretend video games during recess and sing songs when I'm happy. I know I can't sing while I'm in the classroom.
Mom and Dad have taught me that would be disrespectful of the other kids trying to concentrate. But why are they allowed to talk? And why do they get away with teasing me about wanting to take a stick home when the teacher gave me permission to take it?
Why do I get in trouble when I tell adults what happened and they don't do anything, so I figure I have to make the mean kids stop myself and the mean kids don't get into trouble just because nobody SAW them be mean to me?
The BIGGEST thing for me would be if teachers would believe me and give the bullies consequences, instead of just me when I try to stick up for myself after I've told the teacher and nothing was done, so I feel like I have to take care of it myself. I just want to learn in class and have a few friends.
If someone doesn't like me, that's ok, just leave me alone then. But they don't have to be mean to me.
By: Anonymous
---
Send Us Your Story or Video
Submit a video, story, poem, artwork, or audio clip expressing how you feel about bullying, how you think it affects students and schools, what you have done to prevent bullying, or what others can do to prevent bullying.