BULLY NO MORE! – A family musical that addresses bullying prevention
Posted: 12/10/2019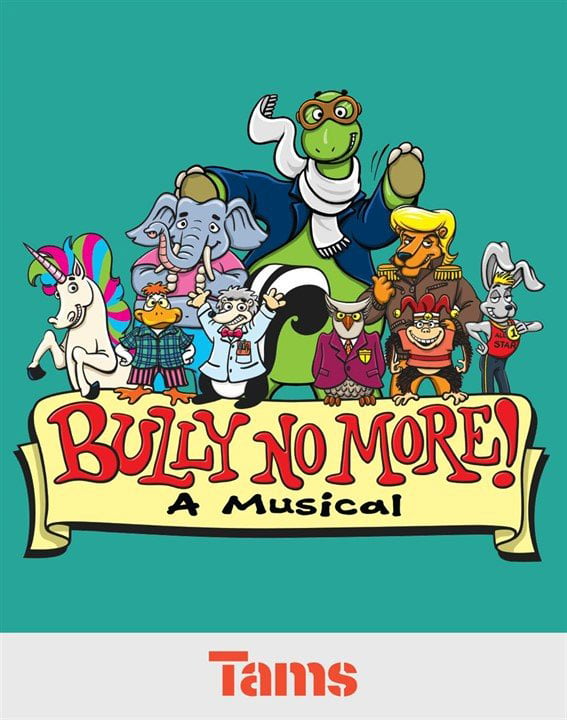 BULLY NO MORE! is a family musical with compelling characters and lively songs that celebrates the power of individuals to band together and stand up to bullying. The show inspires its audience to look out for one another, treat each other with kindness and respect, and "Hold On To Hope" in an imperfect world.
BULLY NO MORE! is appropriate for elementary, middle, high, and theatre camp students, and can be presented as a community service show by traveling children's theatres, colleges, and community and professional theatres for younger audiences.
BULLY NO MORE! can also be presented as an interactive bullying prevention musical in elementary schools. The bullying prevention message is empowering throughout the school year. There is a BULLY NO MORE! Discussion Guide that can be used in conjunction with the musical in elementary schools.
The musical premiered in Vermont at The Spruce Peak Performing Arts Center, a professional theatre that has hosted stars and symphony orchestras. BULLY NO MORE! sold out 13 shows and played to 3,000 audience members comprising children, families, and teachers. This is a family musical that can make a huge difference in children's behavior!
For more information about the musical, visit https://www.concordtheatricals.com/p/65744/bully-no-more.
Watch this PSA with support from Daniel French, the Vermont Secretary of Education, Linda Johnson, Executive Director of Prevent Child Abuse Vermont, composer, Jon Gailmor and creator/composer, Elaine Davida Sklar: https://www.youtube.com/watch?v=UGD4yRDwQlw&feature=youtu.be.
Also watch the wonderful and inspiring YouTube video of one of the songs in the musical, "I Feel Strong!" Bully No More! - I Feel Strong, https://youtu.be/qoW_MhdGc6E.