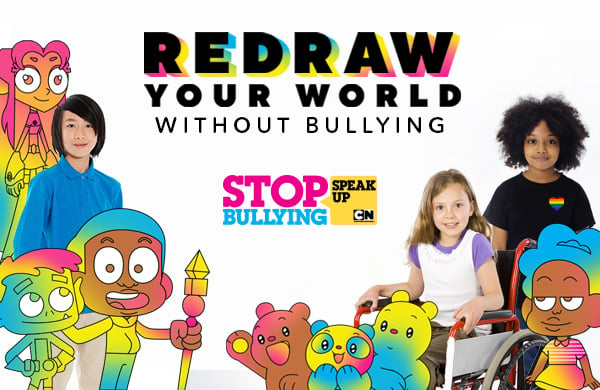 — 2022 UNITY AWARD RECIPIENTS —
ATOMS MATTER STUDENT VOICE LEADERSHIP GROUP
Los Angeles, CA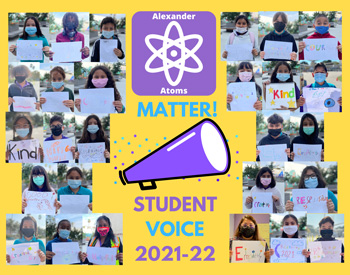 The Atoms Matter Student Voice group is comprised of 4th and 5th grade school leaders. This group has promoted kindness, acceptance, and inclusion on the K-5 campus all year long through posters, Unity Week, positive morning announcements, and recess activities for all grades. They've also promoted school spirit days that encourage participation for everyone including Earth Day, 90s Day, and Pride Day. These students are encouraging all our school community members to be kind, accepting, and inclusive.
Nominated by Marina Delgado, Educator at Alexander Science Center School
---
ELLAGRACE CLINGER
Shalimar, FL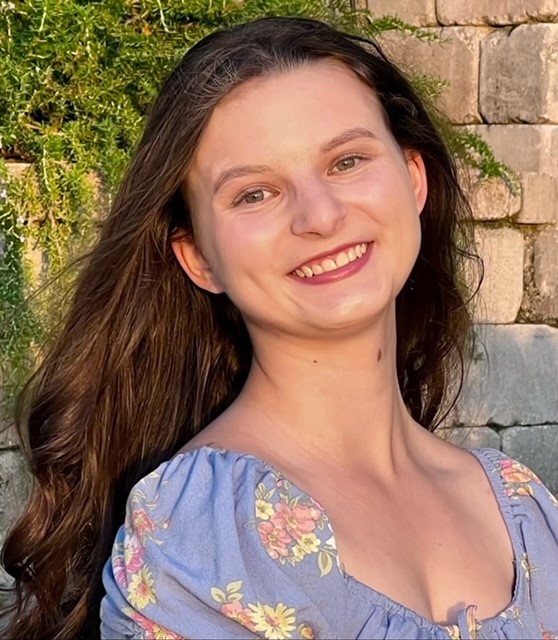 EllaGrace is an enthusiastic activist with aspirations of creating a global community and culture of unity, inclusion and kindness. Bullying prevention has always been her top priority. In elementary school she supported students who were left out or bullied and tried to redirect students who bullied. Now a high school student, she continues to lead with efforts including; successfully encouraging over 1,000 students to take a bullying prevention pledge, creating educational and motivational videos, supporting others, and distributing information. She's a tutor for "at risk" students, a partner for individuals with disabilities and an ambassador for encouraging technology careers for girls. She has received multiple certifications in positive leadership and volunteers with several organizations, so she can more efficiently reach out to others. EllaGrace herself is considered "at risk" and has endured tragedies that could've easily defeated her spirit. Throughout everything she maintains 4.0+ GPA. She has gracefully conquered every obstacle in her path and continues strives to create a better world and a stronger, more united culture of kindness and inclusion.
Nominated by Anonymous
2022 Unity Award Acceptance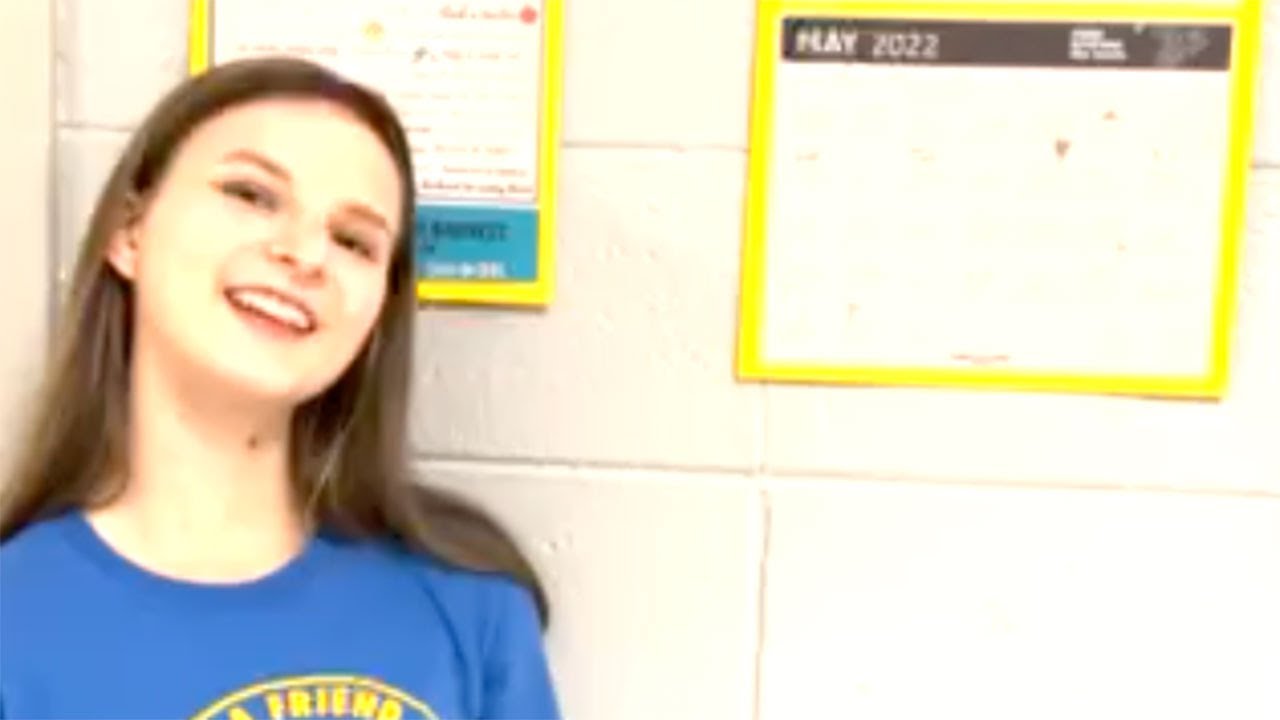 Making Real Change in the World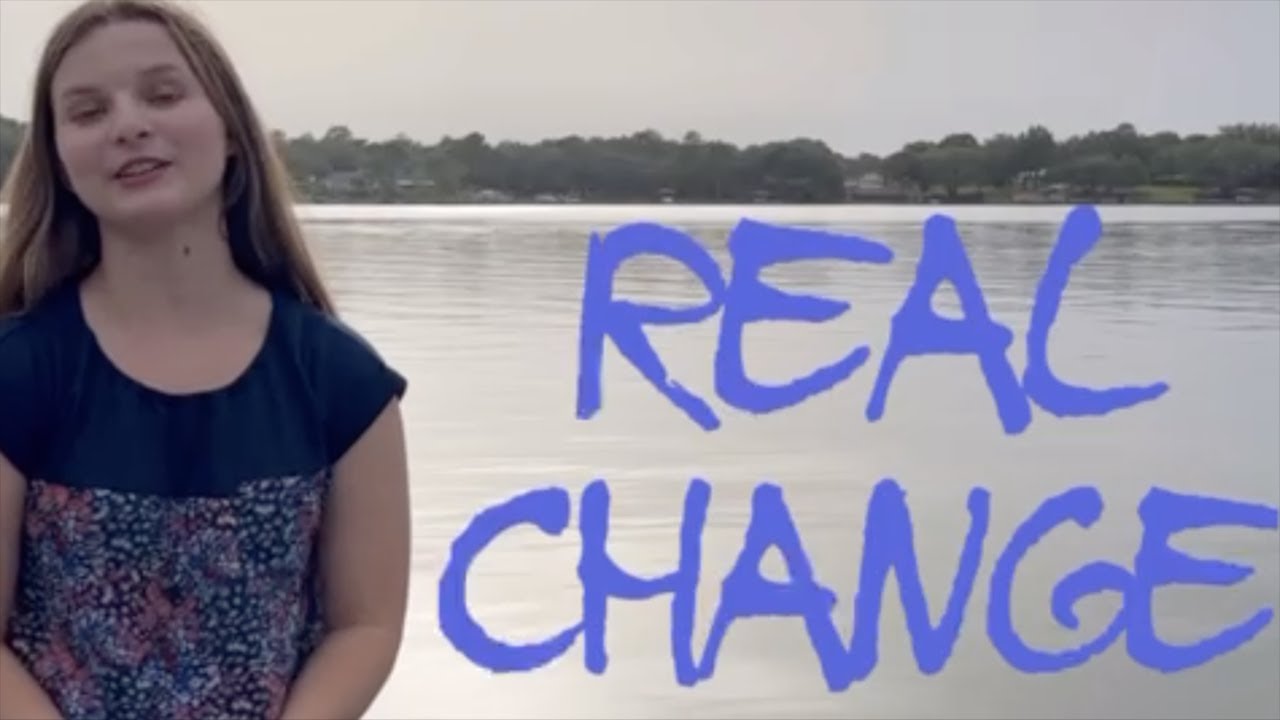 Why are you personally passionate about addressing bullying and promoting inclusion?
The most heartfelt way I can improve the quality of life for others is to address bullying and promote inclusion. Feelings of being valued, heard and accepted are universal. The knowledge that there are people in the world who are deprived of those basic needs fuels my passion to be a leader of change! If my voice and example can impact even just one person then I will have changed, or even saved, someone's life. That is the best and most powerful thing any one person can do for another. There is no greater gift in the world than inclusion, compassion, and kindness!
Why is it important to create a world without bullying?
Bullying and exclusion are two of the biggest, most disastrous problems in the world. The frequency of the tragedies that result from these problems is increasing. There is a strong link between mental health struggles, educational obstacles, bullying, and exclusion. Bullying and exclusion negatively impact everyone, so kindness and unity have to be prioritized! We all have the power and ability to offer kindness, compassion, and inclusion! The world will be a better and safer place if we each offer these simple acts of kindness!
---
DAVONIA LASHAE HENRY
Kansas City, KS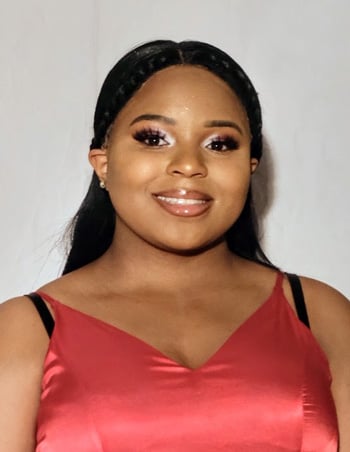 DaVi was the first person at our school who came to mind when I read about the Unity Award. DaVi celebrates all her peers, is positive, and bridges divides between groups of students who may otherwise not connect. Though DaVi has a strong sense of self and her values, she is wholeheartedly accepting of others, often being the first student to show new students around, introduce them to staff, and help them get oriented to new classes and routines. Through working on increasing her own self-advocacy skills, DaVi uses her new knowledge to advocate for others and encourage her peers to also learn self-advocacy skills. She is a leader in our school always looking for ways to build community in small ways, such as starting and encouraging others to play board games, as well as large ways, such as helping to organize and promote the first prom our school has had.
Nominated by Brittany Bohrer, Educator at KCKPS
Why are you personally passionate about addressing bullying and promoting inclusion?
You don't want to see someone treat another person that way. Doing events together can help because you're not in the classroom the whole time. You can move around and do something else. It makes relationships easier and we all get a reward together.
Why is it important to create a world without bullying?
It's important to create a world without bullying because we don't know what a person is capable of. We might think something is fun and games, but that often isn't the case, and we don't know what someone could be going through and what could happen because of our actions.
---
HUNTER ELEMENTARY
Brownstown, MI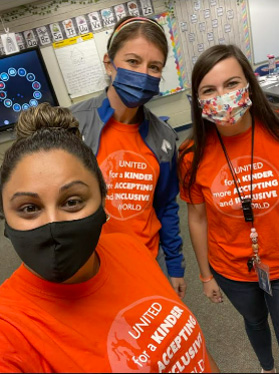 At Hunter Elementary, bullying prevention culture is built into the school community on a daily basis. Throughout the year, there are multiple events that recognize the need to take a stand against bullying and to encourage students to advocate for themselves and others. This philosophy radiates out to parents, community members, and anyone who walks through the doors. The practice of striving year-round to practice creating a kinder, more inclusive, and accepting environment is implemented in a multitude of ways. They range from whole school incentives, classroom challenges, individual student goals, education for staff, and community awareness. There is a monthly focus trait discussed during our school-wide assembly to continue to spread awareness to be better citizens. National Bullying Prevention Month is celebrated throughout October with weekly activities and lessons that teach students the importance of ending bullying and how to be an upstander. Every staff and student sign a pledge which in turn gets an orange bracelet. Our halls are filled with bullying prevention banners and orange is worn on Unity Day. In April, our school participated in the virtual RUN WALK ROLL; Moving toward a world without bullying. There is a lot of pride on making a difference in this large cause and everyone involved hopes to continue doing this in years to come. At Hunter the belief is, WE CAN DO ANYTHING! Ask anyone, "Hunter is just a great place to be!" #ProudHunterHornets
Nominated by Christina David, Educator at Hunter Elementary
2022 Unity Award Acceptance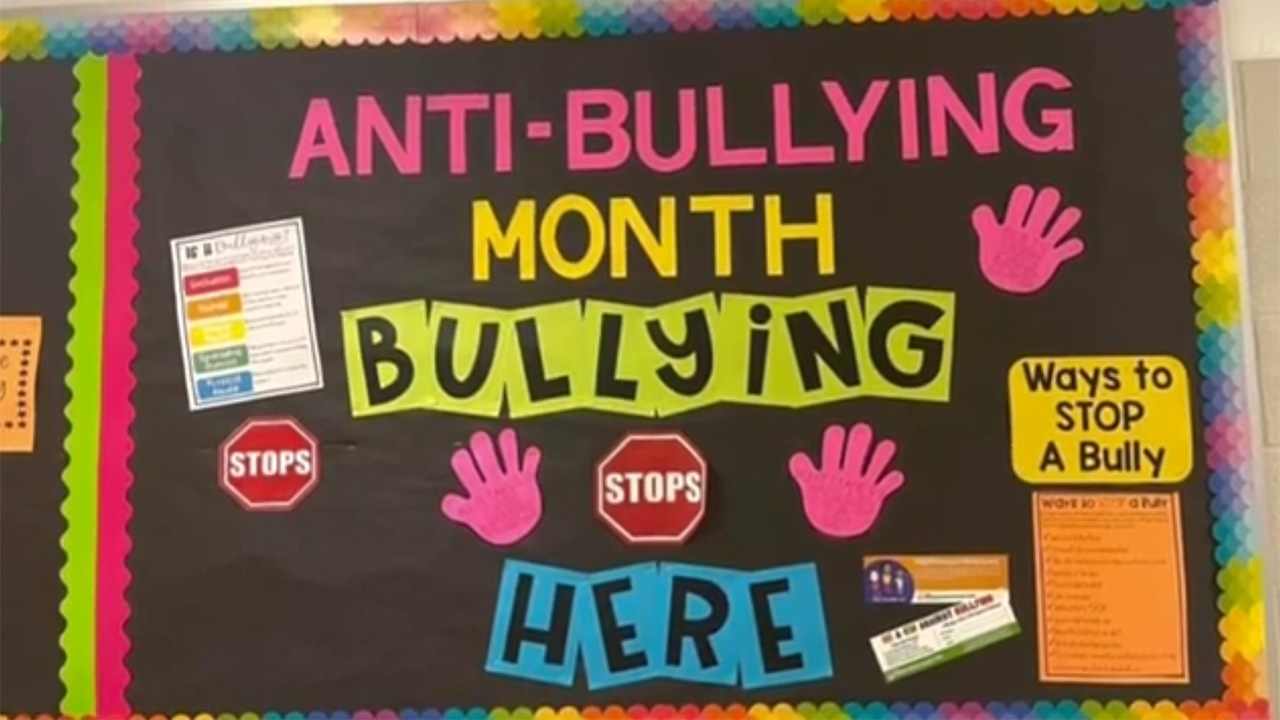 Why are you personally passionate about addressing bullying and promoting inclusion?
I am personally passionate about addressing bullying prevention because this is something that doesn't just affect our students, this is something that unfortunately just happens in life. It is our job as educators to educate young minds on the importance of kindness, inclusion, and overall respect for one another. If we can do this, the world will be a better place for all of us! Christina David!
Why is it important to create a world without bullying?
It is important to create a world without bullying because bullying can lead to so many negative outcomes. Bullying doesn't just happen to young people, this is something that impacts adults in every aspect of life which can create life-long issues and have negative impacts on people's lives. We all need to learn to stand united to promote kindness! - Christina David
Hunter Elementary Educators With Their Unity Award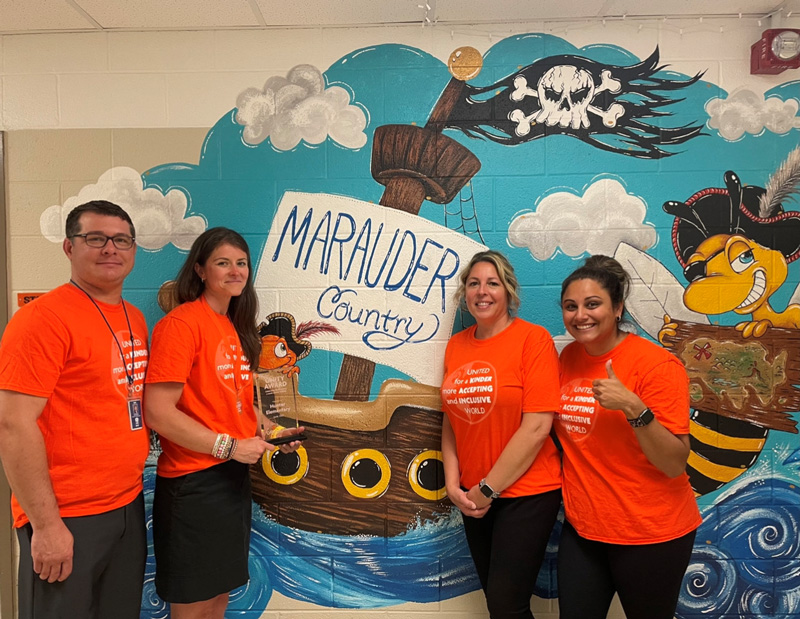 ---
OUTSPOKEN OAKS UPSTANDERS
Westlake Village, CA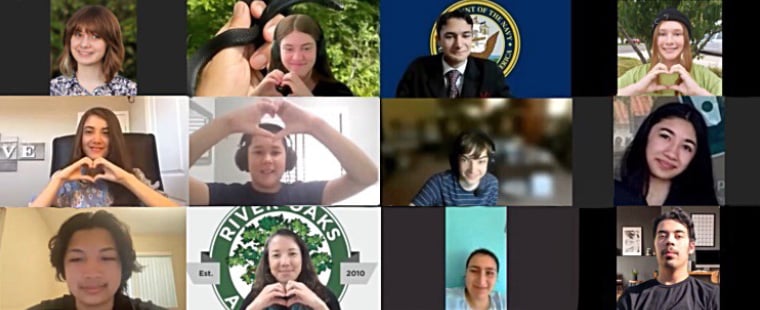 The Outspoken Oaks are students from grades 6-12, who meet online once a week to learn the different types of bullying. The club was created due to a cyberbullying incident, and everyone involved wanted to make sure it wouldn't happen again. The group participated in the PACER's RUN WALK ROLL event to spread awareness of bullying prevention and an Earth Day event to respect the diversity of different ethnicities and individualities. We showed at the event to care for the world, care for each other, and to raise awareness in our school community. The group held a poster contest to share the beauty of kindness through art. The Outspoken Oaks are sharing mindfulness, making friends, and spreading happiness for the school community. This was the first year of our club and it has exceeded all expectations! Let's all become Upstanders and help the world!
Nominated by Maria Montagne, Educator at River Oaks Academy
2022 Unity Award Acceptance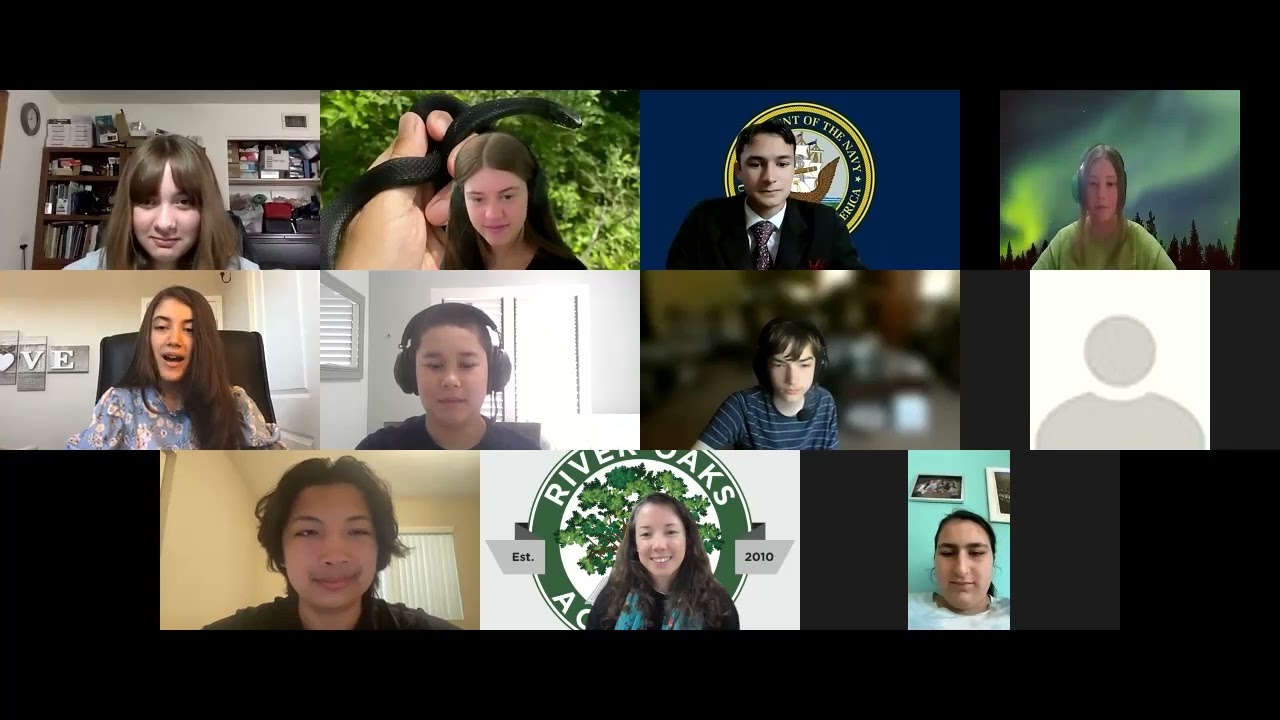 Making Real Change in the World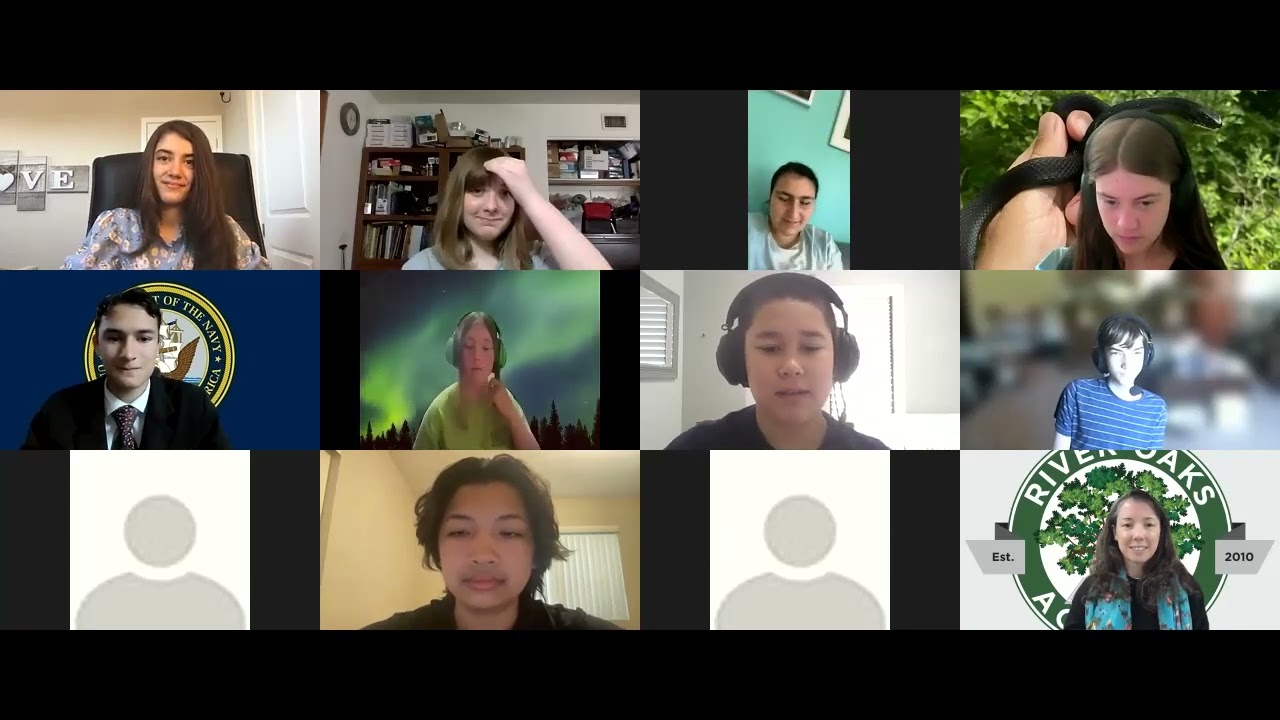 Why are you personally passionate about addressing bullying and promoting inclusion?
We are passionate about addressing bullying and promoting inclusion because no one deserves to be bullied. We were also inspired to join the school's bullying prevention "Stand Up" forum and the Outspoken Oaks by our pursuit for justice in the world. We believe that if everyone does their part in standing up against bullying, then we can all at least lower the number of yearly victims significantly.
Why is it important to create a world without bullying?
It's important to accept people for who they are so that we can learn from our differences. A quote that we like to go by is "Be the change you want to see in the world" by Mahatma Gandhi. In order to see a change in the world, you have to take initiative and work towards making that change yourself. We would like to help make the world a safer place for past, current, and potential victims of bullying.
---
EMMA T
Greenville, OH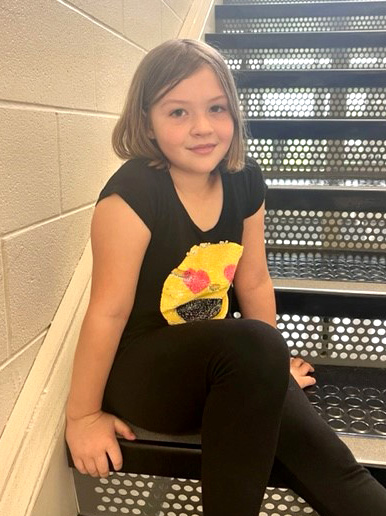 Emma is a first grader. A fellow student got her hair cut in a short bob. A few kids in the class made fun of the girl, calling her a boy. Emma told her teachers in secret that she was going to get her hair cut like the girl. She was very excited about it. Then a few days later, she walked into the classroom with her hood on. She walked up to the other girl, pulled her hood down to reveal her hair cut, which was short just like the other girl. The other girl got so happy, and the two embraced. I am so proud of Emma for her incredible act of kindness.
Nominated by Katy Copas, Greenville Elementary
2022 Unity Award Acceptance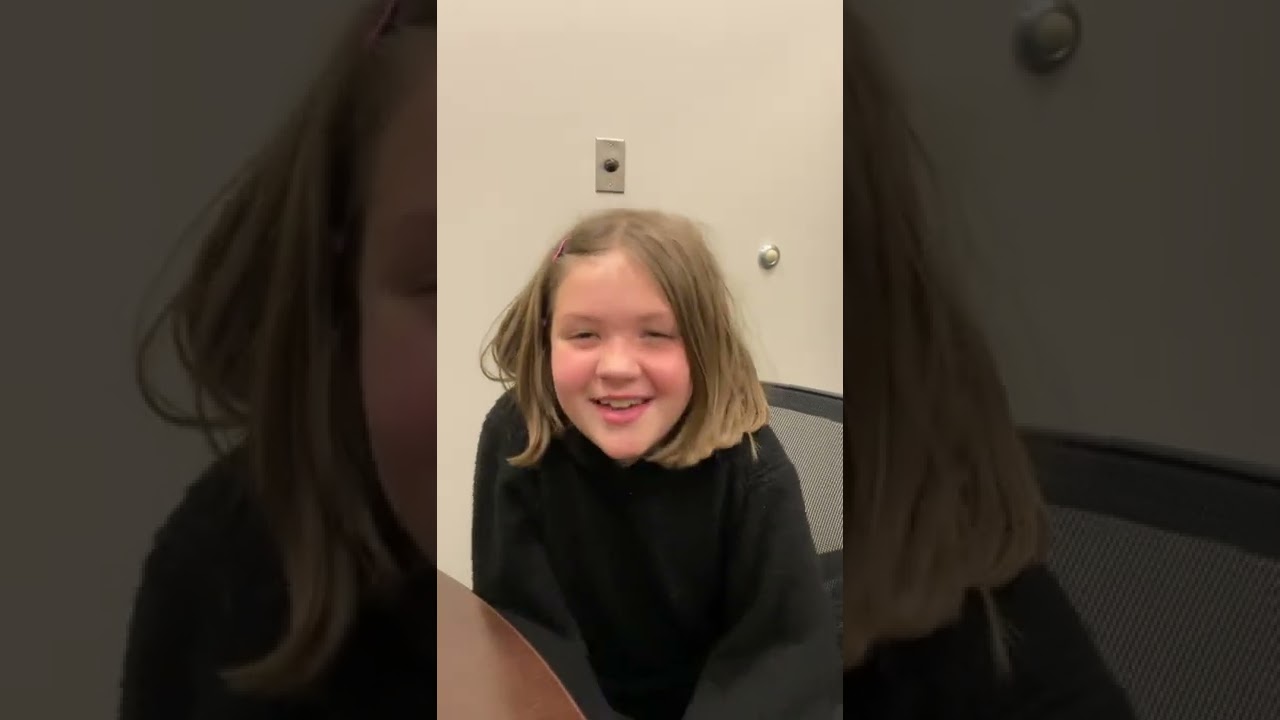 ---
ZACK RETKA
Rosemount, MN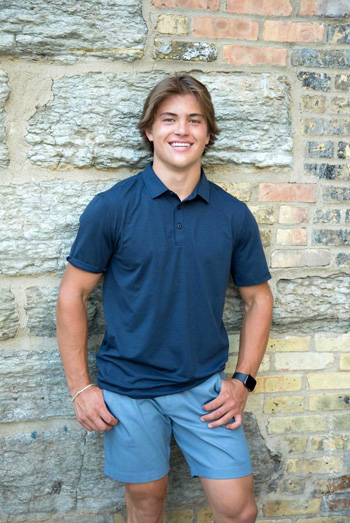 Zack participates in MN Blind Hockey encouraging all the athletes. He also gets his friends and teammates involved to do the same. By reaching out to others in his community, he makes a difference and has helped spread awareness about the sport of blind hockey.
Nominated by Shannon Reilly
ABOUT THE CAMPAIGN
Cartoon Network and PACER's National Bullying Prevention Center have joined together to raise awareness of identity-based bullying and share ways kids can act as allies to support one another. This includes elevating the inspiring stories of PACER NBPC's Unity Award winners - youth who are already making a positive impact in their community by showing kindness, promoting acceptance, and encouraging inclusion - and providing new resources for educators, parents and kids to explore identity-based bullying and ways they can take action. Cartoon Network is reaching million of kids with new Stop Bullying: Speak Up content that encourages ALL kids to redraw their worlds without bullying.