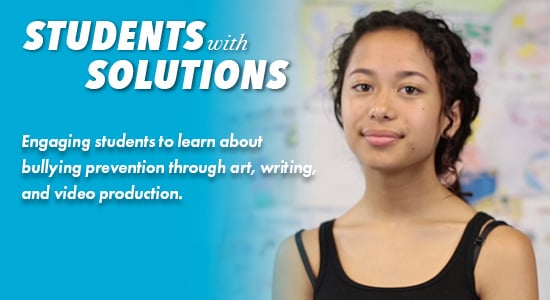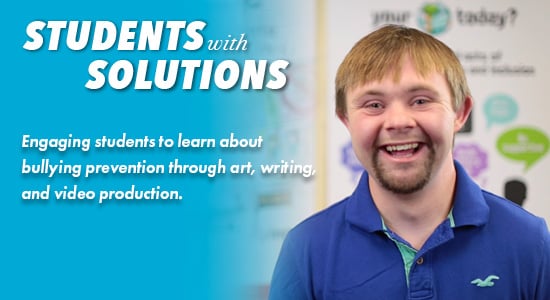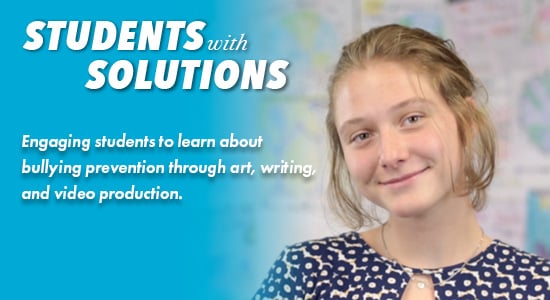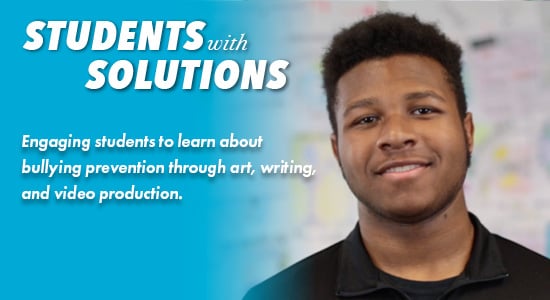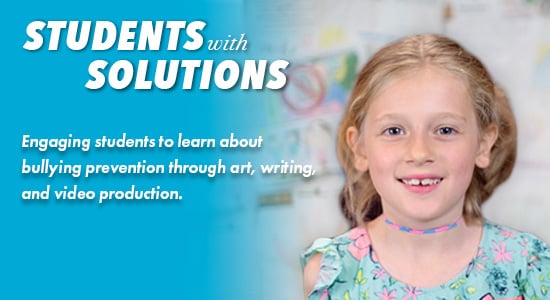 — 2023 Top Entry, Kids —
What is Bullying?
Be the Change—Responding to Bullying
Mrs. McBride's Kindness Club at Mapleshade School
East Longmeadow, Massachusetts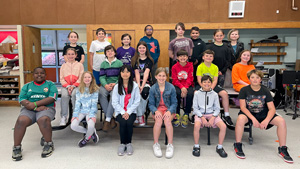 About the group and why they participated
The actions of the Mapleshade Kindness Club, located in East Longmeadow, Massachusetts, focus on empowering students to be leaders in the school community through increased social awareness and responsiveness. The Kindness Club encourages kind, courageous behaviors highlighting the importance of working together to recognize and respond to unkind acts in a respectful and clear manner. We participated in this project to highlight the importance of recognizing the signs of bullying, responding to unkind actions in a clear and respectful way and supporting/engaging peers who have been targeted. The goal is to make kindness contagious and to stop unkind and hurtful actions.
What impact did creating the video have on those involved?
This video helped to spark many important conversations with students and staff surrounding what bullying looks like, where it can happen, and ways that students can respond. The students discussed the responsibility that they have, along with their classmates, to stand up together against bullying. Following the presentation of the videos to the school, the school community as a whole was able to have further discussions about creating and maintaining a kind, supportive, and respectful school environment. The video helped to strengthen the importance of empowering students to stand up against bullying.
"It helped me think about how others feel when being bullied and how to handle it." Mackenna; 5th grade
"It inspired me to help more." Zoey; 3rd grade
"We all want to stop bullying. You have to stand up for everyone even if they are not your friend." Santiago; 3rd grade
"It made me more aware of bullying and what to do if I see bullying." Fiona; 4th grade
What advice do you have for others who want to be part of making real change in the world?
"Never give up when you have a dream for the world. You can make a big difference." Marc; 5th grade
"Don't stop trying to make a difference in the world." Zoey; 3rd grade
"Don't change yourself, be YOU." Glen; 4th grade
"Never give up. Don't give in to the wrong thing." Fiona; 4th grade
"Do not think of it as being the hard thing to do. Just be brave and speak up." Lilah; 4th grade
"Know what to do, and do that thing. Stick up for others, not just yourself." Kate; 4th grade
"Don't be afraid to take a risk and do not give up." Maddeaux; 4th grade
"Be nice to everybody and stick up for each other." Frankie; 4th grade