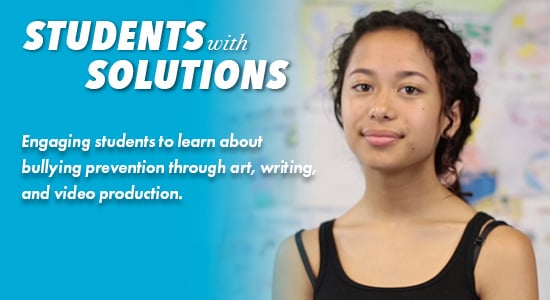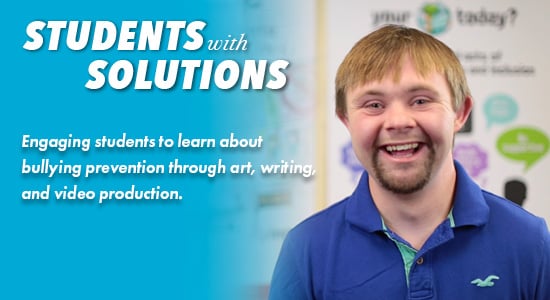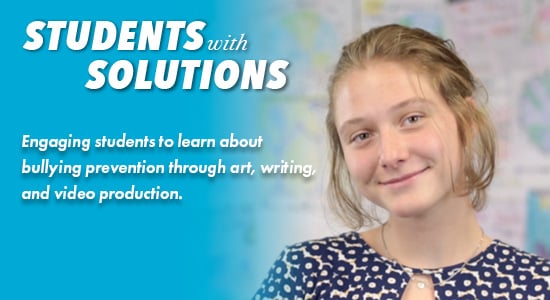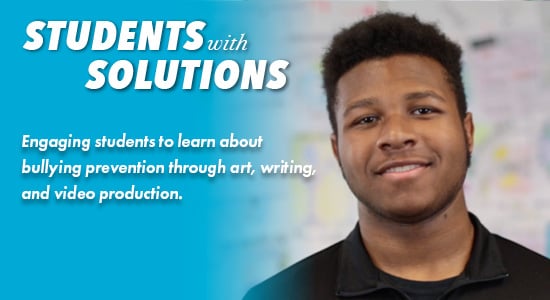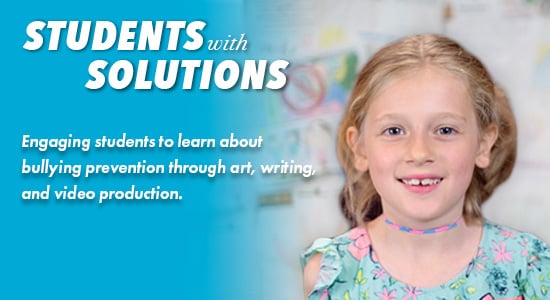 — 2022 Top Entry, Kids and Teens Talk About Bullying —
Let's Talk About Preventing Bullying!
Jo Anne Hall; Beautiful Soldier Enterprises LLC
Lakesa Hayden Brown, Selena Scott, Sonya Eldridge, Cali Cunningham,
Cadence Cunningham, Jane Meyerhoeffer, Eris Aubrie Busey, and Miss Jae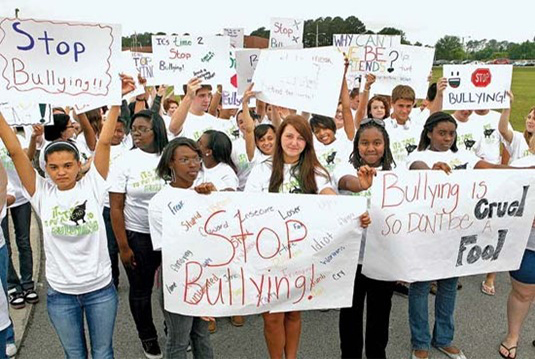 Why did we participate in the video contest?
As a current Film Student, as one of my projects, I had to complete a short film that is near and dear to us. The premise is, with backstage is that I am an overcoming victim personally of childhood bullying and traumatic verbal abuse. You can say, basically from home to school (both) I was in a traumatic state, and it made an impact on my life. The persons that I selected to be a part of my film come from blended families, two person households, one parent childhood and all walks of life. Even if they haven't been bullied themselves, they know about bullying and the effects thereof. Many people stand against bullying, we are a part of those people as well. It's important to let others know how bullying is not necessary and just not right and is unacceptable.
What impact did creating the video have on those involved?
While creating this video, those involved apparently started to feel the emotion that comes across in an environment where a child is being bullied. The more they spoke on the subject, the more it impacted the emotions of my group, just acting out the scenarios really brought to life this existing issue. The adults in the skits, are all parents, so it was very heartfelt.
What advice do you have for others who want to be part of making real change in the world?
If someone wants to make a difference in this world, bullying is a major disorder that needs to be treated. Unfortunately, there are no hospitals to diagnose it, nor any prescriptions directly that will solve it. We must speak out loud, bring forth awareness and give resolution through support and getting involved directly. I'd like to see teams go out to schools and network with guidance counselors and teachers in efforts to bring ALL children in focus groups to speak further on this topic. Local radio and television stations can sponsor events or have a "Children's' Hour" where a different group of children are brought together for a Q&A. Those who bully and those being bullied alike are welcomed to come out and speak, they will be encouraged to do so on a fair forum. One thing about it, some children many do not understand they are bullying and some of them may find it to be normal. They may not be knowledgeable of any other way to communication with others.