— 2022 Unity Award Recipient —
Mr. Anthony Stowe
Kansas City, KS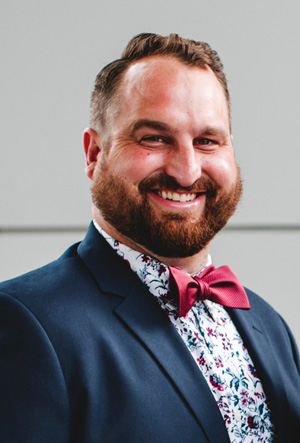 Mr. Stowe is a 5th grade teacher at Frances Willard Elementary in KCKPS. He puts a lot of energy in ensuring that all students in his class, which are very diverse, feel safe and valued. Mr. Stowe prioritizes the morning to doing social emotional messages. When issues arise regarding bullying, he ensures that it is addressed and remedied. Mr. Stowe's students value him and the environment he has created. He is truly a gem!
Nominated by Cesar Alvarez, Principal at Frances Willard Elementary School
Why are you personally passionate about addressing bullying and promoting inclusion?
My personal experiences as a child helped me realize how important it is to open your heart and be kind to people. Once I figured out the impact my actions could have on people, I understood the importance of making sure I chose my words and actions carefully. I also realized that being kind is a choice that everyone is capable of making, and the kindness we spread to others can make an incredible impact on their lives. Most people understand what it feels like to be treated negatively, so I believe it is crucial that we focus on choosing our words and actions carefully. Everyone has their own story and struggles, that is part of life, so the one thing that we can do to ensure they get through those struggles is to give them the motivation and belief that they are incredibly special, and they are not alone.
Why is it important to create a world without bullying?
I believe a world without bullying could create opportunities unlike anyone has ever seen before. If people were able to feel accepted and loved for who they are, they would be more willing to follow their dreams and passions. As an elementary teacher, I have personally witnessed what kindness and acceptance can do for younger people. I strongly believe that if every individual was given the opportunity to truly be themselves, the world would be an incredible place.