Bios
Paula F. Goldberg, Executive Director, PACER Center
Paula F. Goldberg is the Executive Director and founder of PACER Center, a nonprofit organization with more than 30 years of experience serving children with disabilities and their families. PACER's National Bullying Prevention Center is one of 32 initiatives managed by PACER Center.
Schedule an interview or conference presentation
To schedule an interview or conference presentation, email [email protected].
Since PACER opened its first office in 1978, with five staff members, it has worked to improve and expand opportunities that enhance the quality of life for children and young adults with disabilities and their families. Through Goldberg's leadership and leading the creation of several innovative programs, PACER now has over 70 staff and continues to impact families across the nation and even internationally.
In 1984, Goldberg was instrumental in helping to develop the national parent center technical assistance program which supports the network of 100+ Parent Centers throughout the United States. Parent centers work with families and professionals to improve outcomes for children with disabilities in the school, home and community. PACER has served as a regional or a national technical assistance parent center for 30 years and Goldberg led the development of a system to collect evaluation and outcome data for the parent centers.
Goldberg, who has long been recognized for her leadership in the parent center movement, is also recognized as a leader on bullying prevention. As she did with PACER and the parent centers, Goldberg played a leadership role in creating PACER's National Bullying Prevention Center in 2006. She not only helped to conceptualize National Bullying Prevention Month, which has evolved into a nationally known education campaign, she is also instrumental in working on national and global levels to prevent bullying. In 2011, Goldberg was invited to the White House Conference on Bullying Prevention and testified about bullying of children with disabilities before the U.S. Civil Rights Commission. In 2012, Goldberg accepted a national award from the FBI. The FBI Director's Community Leadership Award honored PACER's national bullying prevention efforts.
Interviews
PACER Center Co-Founder Paula Goldberg Talks Bullying Prevention
by: Laura Clark of Mom.me
When Paula Goldberg was a young mother of two in Minneapolis, she was confronted with a life-defining choice — go to law school, where she had been accepted, or lead a nonprofit organization with a mission close to her heart. The former teacher decided on the latter. That was 1977 and Goldberg is still the executive director of the PACER Center, an organization dedicated to helping kids with disabilities and their parents. But her work didn't stop there. Read entire article>>>
---
Julie Hertzog, Director, PACER's National Bullying Prevention Center
Julie Hertzog, Director of PACER's National Bullying Prevention Center, is a nationally recognized leader on bullying prevention. Since she helped create the Center in 2006, she has led in the development of its resources, including creating content for its innovative websites — PACER.org/Bullying, PACERKidsAgainstBullying.org and PACERTeensAgainstBullying.org—which were designed to engage, educate, and inspire students, parents, educators and community members. In addition to developing classroom toolkits, curricula, and other educational resources, Hertzog also helped create nationally recognized initiatives such as PACER's National Bullying Prevention Month, Unity Day, and Run, Walk, Roll Against Bullying.
Hertzog was appointed as a member and co-chair of Minnesota's Governor's Task Force on the Prevention of School Bullying and to Minnesota's School Safety Technical Assistance Center, which was created in response to the Minnesota Safe and Supportive School legislation. She also serves on the Flipgrid Diversity and Inclusion Advisory Board to empower all learners to share their voice and respect the diverse voices of others.
She has been quoted and consulted by the local and national media, including print, online and TV, and has been featured on CNN, NBC Nightly News with Brian Williams, Time for Kids, PEOPLE, Family Circle and The Huffington Post.
Hertzog has been on staff at PACER Center since 2000, holds a Master's Degree in Counseling Psychology, and is married with three children: Laura, David and Grace. David, who was born with Down syndrome, has been the inspiration for much of her work.
Read the director's blog, "United for kindness, acceptance and inclusion".
---
Danna Mirviss, Associate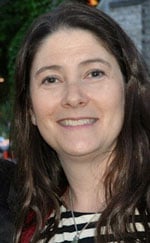 Danna Heilicher Mirviss is an Associate with PACER's National Bullying Prevention Center and has been involved with PACER Center since early 2000. Danna responds to inquiries and provides support and resources to students, parents, and educators about bullying prevention. Danna also provides community outreach services.
Danna is available to provide resources to the community at fairs and events. For more information, email [email protected].
---
Judy French, Coordinator, NBPC Los Angeles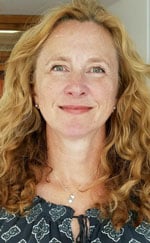 Judy French staffs the Los Angeles office of the National Bullying Prevention Center, where she coordinates outreach and gives presentations, webinars, and workshops to schools, health organizations, and other community groups. Her speaking engagements have reached approximately 30,000 students, parents, educators, and community leaders throughout Ventura, Los Angeles, Orange counties, and beyond. She has facilitated and presented workshops for many years throughout the country on communications skills, conflict resolution, relationship building, leadership, and self-advocacy.
Judy is available to speak with Los Angeles organizations and educators about the resources available through PACER's National Bullying Prevention Center. Contact her at [email protected].
---
Tara Ricasa, Puppet Program Coordinator, NBPC Los Angeles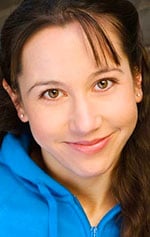 Tara Ricasa is PACER's Los Angeles Puppet Program Coordinator. Tara recruits and trains volunteer puppeteers to perform PACER's Kids Against Bullying puppet program for young audiences grades K-3 at schools across Los Angeles County. She also assists PACER's National Bullying Prevention Center in developing bullying prevention media that promote kindness, acceptance, and inclusion. Tara began working with PACER in fall of 2019 and has since spearheaded the original web series, Carmen's Corner. In addition to her endeavors with PACER, Tara works regularly as a teaching artist. She studied Theater at UCLA and spent several years in New York producing original works. In her spare time, she enjoys skateboarding and playing capoeira.
To book puppet performances/special appearances or to join our team of volunteer puppeteers, please contact Tara at [email protected].
---
Schedule an Interview or Conference Presentation
To schedule an interview or conference presentation, e-mail [email protected].