JOIN PACER'S
FREE! VIRTUAL EVENT


AND HELP CREATE A WORLD WITHOUT BULLYING!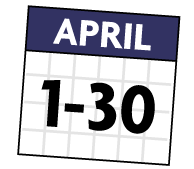 Schools, families, youth, and businesses from around the world are encouraged to join us during the month of April with the goal of collectively walking, running and rolling to 24,901 miles -- the circumference of the Earth. Every mile contributed will move us one step closer to reaching the goal of circling the world to make it kinder, more accepting, and more inclusive for all.
Donations are encouraged and appreciated! All levels of giving help provide free bullying prevention resources.
04.24.21 | Go Farther Together Day
Since 2010, Run, Walk, Roll Against Bullying events have been held in person during National Bullying Prevention Month in schools, businesses, and communities across the country.
A special shout out to CustomInk for their continued support of Run, Walk, Roll Against Bullying. Thanks for the shirts!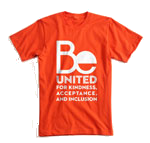 Wear ORANGE on UNITY DAY, Wednesday, Oct. 19!
CustomInk launches its 6th annual "Be Good to Each Other" T-shirt campaign in support of PACER's National Bullying Prevention Center.