Become a Champion Against Bullying
Show your support of bullying prevention, 
We encourage nonprofits, schools, and community groups throughout the nation and world to use our resources to inspire, educate, and involve students in bullying prevention.
Add your organization to this page as a Champion Against Bullying, including links to your website and an overview of your bullying prevention efforts.
Register online or Download the request form
Champions are invited to distribute information about bullying prevention and National Bullying Prevention Month through newsletters, websites, and social media to support and promote bullying prevention in local communities everywhere.
We appreciate everyone's leadership at the local level in helping create a world without bullying!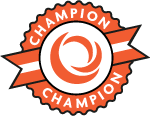 2023 Champions—Supporting and Promoting Bullying Prevention In Their Community
| | | |
| --- | --- | --- |
| AR | Hot Springs Highschool | Assembly/ Weekly community meetings. |
| AZ | Ingleside Middle School | We are a No Place For Hate school and have monthly themed activities that promote being an upstander, inclusion, understanding, respect, and taking ownership. IMS continues to use common language to combat against but not limited to bullying, harassment, and bias. We participate in UNITY Day yearly! |
| CA | Jack London Elementary School | Guided lessons on bullying; School wide bullying prevention poster event. |
| CA | Boo2Bullying | Kick Bullying to the Curb on Saturday, September 30, 2023 in Palm Springs, California. "Boo2Bullying's 10th Anniversary Community Festival and Celebrity Kickball Game." |
| CA | City of San Jacinto | Social Media Campaign (robust campaign to educate our community) If available, a proclamation at a council meeting. |
| CA | Mt. Pleasant Ida Jew Academy TK-5 | Bullying prevention campaign launch. |
| DC | Langley Elementary School | During the last week of September, The Mental Health Team is giving bullying prevention lessons to each class. Students are going to make bullying prevention posters to decorate the school. Early October, each class will participate in Project Connect, answering the question 'What can I do to be kinder to people?' while building an orange paper chain to display around the school to demonstrate our united front against bullying. On October 18th, Langley will celebrate Unity Day by wearing orange and signing a Unity Banner during lunch. The entire school community will participate in a Unity Day parade around campus, to make sure the neighborhood is aware that LANGLEY IS UNITED AGAINST BULLYING!! |
| FL | LaCore Christian Elementary School | LaCore Christian Elementary increases awareness in our school and community by holding an annual Anti Bullying Spirit Week. Our goal this school year is to have monthly speakers in our school to discuss the negative effects of bullying and how we can come together to prevent it. |
| FL | Eastside High School | Promoting awareness of National Unity by wearing orange today. |
| GA | Without A Voice, Inc. / Project-WAV | We are engaged in raising the awareness through community outreach programs, with an ongoing effort to identifying the problems, and by focusing on solutions. |
| GA | United Way of Southwest Georgia | United Way of Southwest Georgia is working in partnership with Terrell and Dougherty County Schools Districts to reduce and prevent school violence. The primary activities are providing school safety training, conduct evidence-based prevention training for students, school personnel, law enforcement, parents, and mental health professionals, conduct district-wide Anti-Bullying Campaigns, provide parent education sessions, host and attend community action team and violence prevention events. |
| GA | Grand Canyon University Graduate Student, Clinical Mental Health Counseling | I am a Clinical Mental Health Counseling graduate student at GCU and an LPN. My emphasis is on trauma. We are learning more about bullying and how to help prevent it. I am gathering information prior to October to present to the elementary and middle school of my children. |
| GA | iamALIVE, Inc. | iamALIVE, Inc. offers a range of programs and events dedicated to addressing bullying and promoting a safe and inclusive environment for individuals, teachers, administrators, parents, and guardians. Our programs focus on helping participants protect themselves from bullying and develop healthy self-esteem through interactive activities and peer engagement. We aim to create an inclusive classroom environment by providing teachers and educators with the knowledge and skills to connect with students who have experienced bullying. We also provide comprehensive training to parents and guardians to support their children and create a loving and trusting home environment. Participants in all programs gain a deeper understanding of bullying dynamics, learn prevention strategies, and explore relevant laws and policies. Upon completion, participants receive a certificate of completion, acknowledging their commitment to addressing and combating bullying. |
| GA | Community Advocacy Resource, LLC and the Lake Dow Community Watch | The Community Advocacy Resource, LLC and the Lake Dow Community Watch are actively involved in organizing community events to promote bullying prevention and awareness. The organizers, Edwin Cordero, Sr. and Timecca Cordero have collaborated with various municipalities, including McDonough, GA, Henry County, GA, and the entire State of Georgia, and its elected officials, including various Mayors, County Commissioners, and Governor Brian Kemp to pass Proclamations declaring October Bullying Awareness and Prevention Month. |
| GA | Pulaski Stop The Bullying | A group dedicated to helping families who have members who have been bullied. Bullying can take place in schools, workplaces, and in the community. We will draw from community resources to educate and advocate for these families. |
| GA | Webb Bridge Middle / Fulton County Schools | All students and staff wear orange. |
| GA | Hancock Central Middle School | Classroom sessions with students. |
| GU | Astumbo Elementary School (Guam) | Orange Day. |
| IN | Bullying Free Future, Inc | We are conducting 2 in-school presentations and another online bullying prevention presentation in October. We also have ongoing support groups for students who have been bullied and a bullying intervention program for students accused of bullying. |
| IN | John Glenn High School | We celebrate Unity Day with a school wide poster signing during. We also have different activities throughout the school year like a BINGO fundraiser to share our anti-bullying message, having treats the last week of school (DONUT Bully...A Kinder World and School. Nothing is Im(Popsicle)....etc. We also have had after-school movies to promote themes of inclusion and diversity. |
| IN | HH Apothecary & Co. | Fundraiser to raise awareness about cyberbullying and bullying; Information packets for the community; Wellness center promoting mediation to help relieve stress for those affected by bullying. |
| IN | Hill Academy of Martial Arts | We are a martial arts school that teaches all students regardless of age about the effects of bullying and how we can prevent it. We plan on reaching out to schools in the area and going in to talk to the students and offer a free workshop. |
| IN | G.A.B. Girls | I offer workshops and public speaking at events. I am also active in spreading information about Unity Day in local schools, my college campus and all three of my Social Media sites. I will be speaking at the 2023 International Women's Day Breakfast in Fort Wayne IN. |
| KS | Fort Riley Mothers Against Bullying | Group: We're all in this together to create a Welcoming environment. Let's treat everyone with respect. Healthy debates are natural, but kindness is required. |
| KY | L.O.V.E. KY, Bullying Prevention | I compete with the Miss Kentucky Scholarship Organization. In this organization, candidates must have a community service initiative (CSI). My CSI is called L.O.V.E. KY: Let Our Voices Empower Kentucky, Bullying Prevention. L.O.V.E. KY focuses on using your voice and actions to stand up to bullying in Kentucky. |
| LA | Be Strong Youth Group | Spreading awareness and offering support. |
| LA | Stand Together Louisiana | Community outreach programs geared towards creating awareness, having healthy discussions, and clarifying policies and procedures. |
| MD | We Lead By Example, Inc./Tae Kwon Do Ramblers Self-Defense Systems | Our nonprofit focuses on safety and self-defense for people of all ages. We stress inclusivity within our "family," including new immigrant residents who have their own special needs, whose members are mutually supportive, as well as toward those in the broader community. Our mission statement is: To develop confident, successful leaders by promoting personal safety and security, as well as to build high moral standards that reflect acceptance and respect for all cultures. We address issues that include Anger Management and Bullying Prevention: We show youth how to control their anger in confrontational situations with positive approaches. Importantly, they learn how to be leaders rather than followers, how not to be forced into negative and harmful situations, including bullying, and how to confidently stand on their own convictions. We teach bullying prevention year-round in our classes, seminars, and workshops in the community. We are holding our Eighth Annual Walk and Rally for Bullying Prevention and Child Safety on October 7 this year. |
| MD | Liberty Elementary School | Poster Parade. Reading to Pre-K and kindergarteners. |
| MD | Tri-County Youth Services Bureau | Parent information sessions on what to do if your child is being bullied, and what to do if your child is bullying other children? Poster board sessions at elementary schools. |
| MI | Bubbles The Blind Beagle | Our mission uses an ambassador of disabled pets to teach students empathy and compassion to spread kindness and prevent bullying with an emphasis on preventing bullying towards those with disabilities. |
| MI | Hunter Elementary | Whole month activities relating to bullying prevention; Unity Day poster and orange out! Bullying prevention 5th grade lessons; kindness challenges peer to peer. |
| MT | Sheridan County Behavioral Health Coalition | Poke-A-Pumpkin game featuring Bullying Prevention Month information at local pumpkin patch event. |
| NC | Zeta Youth Affiliates, Zeta Phi Beta Sorority, Inc, Psi Mu Zeta Chapter | Annual bullying prevention program October 21st. |
| OH | Empower our Youth Foundation | Wear Green for Empower Up Day and ribbon cutting celebration of our new space on October 13th. Be A Champion bullying prevention fashion show on October 28th. |
| OK | Northwoods Fine Arts Academy | Build awareness; Bring our community together. |
| OK | The Sunflower Project | I developed my community service platform, The Sunflower Project, due to my own experiences with being bullied. I post anti-bullying information to social media, speak at my school during the month of October, distribute bullying prevention pamphlets and resource information, and distribute kindness rocks in different communities. I encourage others to spread kindness and try to lead as an example for kindness in my school. |
| PA | Carbon Learning Achievement School | Tye-dye shirts, No Place for Hate pledge, pep rally, letter writing campaign. |
| RI | Chariho Regional School District | Unity Day; Chalk it Up to Kindness; Student panel to focus on bullying prevention initiatives each month. |
| TN | United States All Star Federation | Throughout the month of October USASF shares resources related to bullying prevention, unity, and inclusion. We also remind our members of our anti-bullying policies and celebrate Unity Day each year by inviting our member clubs to GO ORANGE! |
| TX | Hopkins Elementary | In October, Hopkins Elementary will kick off Bullying Prevention Month with an event called "Leave the Bullying to the Bulls." During this event, real life PBR Rodeo bulls and their trainer, Dennis Davis will visit our campus. Students will sign a pledge to not bully and then be admitted into the area where the bulls will be on display. |
| TX | The Center for Health Care Services | The plan is to post up information about bullying prevention efforts around our 2 clinics. We will also have a few opportunities for families to get creative to show their support of bullying prevention efforts. |
| TX | IRON COMPANY | We have created a Forged Passion community meant to encourage those who face adversity in life, including bullying, to embrace the adversity which has held them back and use it to create the best version of themselves. |
| VA | Grassfield Elementary | Pledge; BOO Bullying Lesson; Unity Day; Spreading kindness; Building community. |
| VA | Norfolk SECEP Center | Wearing the orange bullying prevention shirt. Hold a no bullying campaign. |
| VT | The Bully No More Foundation LTD. | Bully No More! is a musical to be presented BY and FOR elementary school children. Discrimination of gender, race, physical appearance, and learning disabilities causes bullying in this allegorical tale. Nine animal characters – four who bully, four targets, and a mediator are featured, rather than humans who might be stereotyped or stigmatized because of their roles. There are 18 songs in the musical and every child shines. The Bully No More! Foundation, Ltd. was created to offer $1,000 grants to Title 1 schools and community theaters in low-income neighborhoods. The Bully No More Discussion Guide was written by Prevent Child Abuse VT for elementary school teachers and their students, and encourages every child's voice to be heard and valued with conversations and activities. |
| WA | Madison Middle School Art Tech | Computer Science Education Week. |
| WA | Ida Nason Aronica Elementary | School wide assembly; Lessons in all classrooms; Posters/visuals; Parent and community awareness. |
| WI | Lakeshore Tae Kwon Do, LLC | Social Media pictures and posts. Wear orange to classes during Unity Day. Post Unity Day posters in schools, work, and Community. |
| WI | St. Mary | We will hold a bullying prevention rally. We also have items in place like a mailbox where students can report bullying if they aren't comfortable talking to an adult. We have posters in the halls, culture statements, buddy group projects, unity dress days, inclusive lunch days, and more. |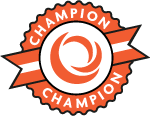 2023 Bullying Champions from Around the World - Supporting and Promoting Bullying Prevention In Their Community
| | | |
| --- | --- | --- |
| - Mexico | HighPoint International School by Tecnológico de Monterrey | Providing character strength training to our students, teachers, and parents. We celebrate Unity Day in October, provide Olweus training, and work on different strategies to prevent bullying. We promote respect, tolerance, kindness and inclusion and promote a campaign about respect. We are committed to a positive learning community. |
| - South Africa | Zenobia Help | Raising awareness; putting up Buddy Benches at schools, and giving information out about bullying. |
| - South Africa | Visionary Consultancy (Pty) Ltd | Social crime prevention, environmental educational programs and projects. |
| - South Africa | Sedibeng Ju Jitsu Association | Using my Self Defense lessons to teach about and assist in combatting bullying. |