Become a Champion Against Bullying
Calling ALL Students!
Take the first step in getting your school involved! Ask your principal, superintendent, teacher or school counselor to sign on as a CHAMPION AGAINST BULLYING!
Champions are schools and organizations that support the cause and are taking part in some way. It's a great way to show you care!
Download the PDF , bring it to your school, and ask them to send to PACER.
Show your support of bullying prevention, sign up your organization
Throughout the nation, there are nonprofits, schools, and community groups that directly collaborate with PACER's National Bullying Prevention Center by using and sharing our resources – such as classroom curriculum and activities, free bookmarks, videos, petition signing - to directly inspire, educate and involve students.
Community members are eligible to submit the names of their nonprofits, schools, or community groups, which will be posted to PACER's bullying prevention website, along with links to their sites and an overview of their bullying prevention efforts. 
Champions are invited to distribute information about bullying prevention through their print and electronic newsletters. Become a champion with PACER's National Bullying Prevention Center and join this expanded effort to reach schools and organizations nationwide.  We appreciate their community leadership and dedication to helping create a world without bullying!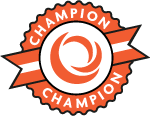 2020 Champions—Supporting and Promoting Bullying Prevention In Their Community
| | | |
| --- | --- | --- |
| AL | The Undergrid | I am a Christian DJ. I have quality equipment and over 400 songs. I want to go into churches and other venues as a Christian DJ helping with bullying prevention awareness. I was deaf for the first two years of my life and developed a speech impairment. I was diagnosed with ADHD in fifth grade, so I know all about being bullied. |
| AL | Be the SPARK | Promotion of bullying prevention resources, promotion of kindness and awareness at local elementary and high schools, daycares, and summer camps, and also hosting bullying prevention awareness events throughout community. |
| AL | Zeta Phi Beta Sorority, Inc Lambda Delta Zeta Youth Auxiliaries | Youth will make anti-bullying posters and discuss the effects of bullying at their school. They will wear orange shirts for Plan for Unity Day. We will share bullying experiences and write notes of encouragement. |
| AL | Randolph Park/Tenth Street Elementary | We will celebrate prevention throughout the entire month of October. My students will participate in various bullying guidance lessons, activities, and they will also sign the bullying prevention pledge. We will participate in Unity Day on October 21, 2020 by wearing orange and having a Unity Day Walk to take a stand against bullying! |
| AL | Randolph Park/Tenth Street Elementary | The students will participate in Unity Day on October 21, and students will sign a bullying pledge. Also, students will participate in various bullying guidance lessons and activities. |
| AR | Evans Elementary | Bullying prevention messaging and pledge signatures. |
| AR | Nettleton Junior High School | Our classes will host a virtual Anti-Bullying program for the whole school. Students will also take a pledge to end bullying and not be a bystander. Students wrote anti-bullying poems and letters, sang songs, danced to anti-bullying music, created anti-bullying videos and performed live. |
| AZ | Val Vista Academy | Flyers on campus; information to take home to explain what bullying is, how it feels, and how to make sure you are not bullying; wearing orange; library resources. |
| AZ | You Matter Too | You Matter Too: 1st Annual Walk Against Bullying and Youth Suicide Fundraiser at Centennial Plaza Park in Peoria, AZ on February 22, 2020. |
| AZ | ANTI-BULLYING STRATEGIES & CERTIFICATION INC | We are constantly providing current information about bullying prevention and upcoming events on our facebook page: https://www.facebook.com/defeatabully. |
| AZ | UAHS | We are starting with drafting a policy, pledge, creating an Anti-Bullying project. |
| CA | Mesa Middle School | Our school is raising awareness for this cause through our community project. Mesa ASB and WEB Crew have joined together to create small planting kits for our community. Our hope is that community members will plant the flowers and care for them until they bloom. Upon blooming, they are encouraged to deliver them with a special note of kindness to someone in our community. We are hoping this community project will help spread messages of optimism, hope, love and kindness to our neighbors, friends and family during this challenging time. |
| CA | Dymally High School | Bullying prevention campaign and service learning awareness project. |
| CA | T5 Boxing | Stop Bullying Initiative with the help of PACER. |
| CA | Emerson Elmentary School | Bullying Prevention Month we have a PSA Contest next week. In addition students are dressing up in Zoom with a Bullying Free themed attire everyday next week. We have speakers and are hosting a parent informational event this month. |
| CA | Rooftop School- San Francisco | Workshops, classroom presentations, awareness in newsletters. |
| CA | Kipp Ignite Academy | Classroom presentations, parent workshop, Unity Day. |
| CA | Kendall-Harmon Elementary School | Launch a FB campaign encouraging students and families to stand up against bullying; incorporate bullying prevention lessons into our monthly SEL lessons; celebrate Unity Day on October 21, 2020. |
| CA | Highgrove Elementary | Daily anti-bullying messages Poster/google slide contest. |
| CA | William H. Frazier Elementary | Helping to prevent cyberbullying. |
| CA | Anti-Bullying Institute | The Anti-Bullying Institute offers hands-on & virtual programs which are designed to empower children, parents, schools and youth organization personnel to effectively deal with the issue of bullying. |
| CA | Bell Mountain Middle School | Unity Day, Bullying Prevention SEL lessons weekly in October, Social Media campaign. |
| CA | Rancho Romero Elementary School | This school year, we have a few activities to promote bullying prevention. We have read aloud, and done a Unity Tree project. We are raising awareness of bullying prevention in a school-wide assembly, and promoting in the school newsletters. |
| CA | Graham Elementary School | Annual schoolwide Unity Day Assembly; Arts & crafts- individual student cups displayed in peace sign on main school fence; Classroom stand up to bullying activities. Each student will receive a Unity Day mask & much more! |
| CA | Hawthorne Elementary School | We are tying your program into our school curriculum. Our school will be celebrating World Unity Day! |
| CA | San Fernando Valley Community Mental Health Center, Inc. | The Bullying & School Violence Advocacy program provides a free regional hotline support (1-866-Be-A-HERO), resources, and in-person advocacy for children under 18 who are experiencing school bullying & cyber bullying, including online social media engagements via #866BeAHero. The program also provides free resources, support, and education for parents, educators and community agencies regarding appropriate interventions for bullying and student rights. |
| CA | MLK COMMUNITY MEDICAL GROUP | Bullying Prevention Month: Promote bullying prevention: Provide resources. |
| CA | Shasta County Independent Study | We will provide engaging videos regarding bullying, (specifically cyber bullying) as well as print resources for our students during the month of October and throughout the school year. Additionally, we will be providing information and support for our families and how to help their child address bullying. |
| CA | Miramonte Elementary School | Celebrating Unity Day; Adapting the Include Someone Campaign; Spookley Lessons; PACER Lessons. |
| CA | The Art of Autism | We are posting blogs from autistic people about bullying this month. |
| CO | Bullying Recovery Resource Center | Advocating for bullied children and their families. Advocating for a State Anti-Bullying Law promoting accountability. |
| CT | Simply Dance Studio | Bullying Prevention t-shirt fundraiser and pledge. |
| CT | Bullyproofing Prevention | I have been involved in bullying prevention presentations since 2012 and was recognized by CT Senator Chris Murphy in 2013. As a Stamford Police Officer, I started the Bullyproofing back up again this year by completing my 13th tour/presentation at Westhill High School where I spoke to the 9th grade class about bullying. Inspired by the impact, I immediately began creating a website, which is under construction, and I will utilize the site as a platform to provide information on bullying, resources to help students during crisis, as well as a place for kids to share experiences anonymously and engage with each other. The website will include additional information for parents, community members, and teachers to access. The website will also serve as the foundation for my organization for school officials to see as I will continue to do school tours and local work in the community at the Boys & Girls Club and various community centers. I have also identified local martial arts gyms that are more than supportive of my initiative and want to be involved. |
| DC | Access Youth Inc. | Access youth will be providing students with opportunities to host and participate in podcasts and live social media events to speak out against bullying and promote and inclusive school environments. Students will work together to create online PSA's around the topic of bullying prevention and inclusion. |
| DC | British International School of Washington | Student-led awareness campaign, assemblies, bullying prevention education during PSHE lessons, and resource sharing with parents. |
| FL | Hunter's Creek Middle School | National Bullying Prevention Week - Wear Orange on 10/21. |
| FL | Withlacoochee Technical College | Wearing Orange. Watch bullying prevention videos. Having open discussions about bullying. |
| FL | Crystal River Middle School | PA announcements regarding kindness, acceptance, and inclusion. Facebook campaign to promote Unity/Kindness. Wear Orange Extended homeroom for Anti-Bullying video and class discussion. |
| FL | Rock Crusher Elementary | iMovie; Posters/flyers; Wearing orange. |
| FL | Lecanto Middle School | 1. Daily message on the morning show for the week. 2. Video explaining the difference between conflict and bullying. 3. Activity to gather ideas from students on how to prevent bullying. 4. Bullying Prevention Poster Contest. 5. Dress in Orange on Wednesday. |
| FL | Kim Jackson Martial Arts | We have an ongoing bullying prevention program at our facility. |
| FL | Sincere Heartz Foundation Inc. | To show our support we will be posting daily messages on our social media platform on how to STOP/PREVENT BULLYING. We will display our concerns and put out helpful information. Our organization will also create a poster with members signatures. |
| FL | Princeton Elementary (Orange) | Our school started with Start With Hello and students made Peace Pinwheels to display at school or at home. |
| FL | Marly Stomping out Bullying | We are excited that this is Marly's third year supporting bullying awareness in our Mandarin community. Marly herself has been a target of bullying. We found PACER's resources to be informative and a blessing in a world where cruelty from one's peers can be so emotional and traumatic. Marly is dedicated to sharing PACER's materials that not only help a child or teenager, but most importantly to inform their parents. We share Unity Day flyers and pledge cards to our local storefronts and this year displaying yard signs along our busiest local highways and holding them proudly on Unity Day wearing our T-shirts. Please beep or wave when you see positive progress in your community! Get involved in your community. |
| FL | Palm Bay Academy | Planning activities for bullying prevention. |
| FL | Zeta Phi Beta Sorority,Inc Alpha Upsilon Zeta Youth | Wearing orange masks: Signs and notes of kindness: Sharing bullying experiences and encouragement. |
| FL | Booker T. Washington Senior High | Unity Day celebration. |
| FL | Martial Arts Combat Academy LLC | Hand out flyer, Bullying prevention sessions in class, bullying prevention signage up around school, possible community bullying prevention event. |
| FL | Silver Sands School | Our school will be participating in multiple activities planned for our students. We will be taking each of the points; Kindess. acceptance and inclusion and breaking them down weekly. This will also include social stories and lessons. |
| FL | Ridgewood Park Elementary | Bullying Prevention Month |
| FL | Binks Forest Elementary | Bullying Pledge, Walk Against Bullying. |
| FL | Allstar Martial Arts Academy | We offer bullying awareness and prevention classes year round, but emphasize it especially during this time. We also offer free community seminars to spread awareness throughout our community. |
| FL | Talbot Elementary | Poster contest; Art projects; Pledge strips. |
| FL | River City Science Academy Innovation | Character Traits of the Month: kindness, empathy, courage, teamwork, generosity, respect, and self-esteem -Activities that promote teamwork, kindness, respect for others are embedded in the curriculum so students are able to practice these character traits daily. -School/Classroom rules/expectations are designed to promote an educational environment where students are respectful, responsible, and safe. -Our school celebrated Peace Day on September 21 and we are celebrating Start with Hello Week -Students will be creating Bullying Prevention Posters that will be posted around the school. |
| FL | MILLENNIA HOUSING JACKSONVILLE PROPERTIES | We are doing social media contests and awareness at outside events at each location. |
| FL | Ronald Reagan High Doral | Hoping to have a school wide bullying activity during both lunches, and poster displays on how to prevent bullying and to show how to be more welcoming to others. |
| FL | New Springs Schools | Celebrate Unity Day by wearing orange and signing the pledge to stand up against bullying. Students will participate in Bullying Prevention virtual poster design competition. Middle School students will write short essays, poems, and participate in a spoken word session in our school-wide Stronger Friendships Pep Rally. |
| GA | Boys & Girls Club of Southeast Georgia | Anti-bullying mentoring each week. |
| GA | SMR Leadership Solutions | I provide leadership training to a variety of organizations. To work with youth, I write children's books and use my book, Boomer Be Nice, to teach kinds about anti bullying and leadership skills. We do this through workshops, book readings, and book giveaways. |
| GA | Westfield School | Peer leaders will go into the lower and middle school classrooms to talk about bullying and how to be an upstander. The students will celebrate Unity Day and how to support each other as a school community. |
| GA | Community Advocacy Resources LLC | Community Pumpkin Fest; Bullying Prevention Awareness; Trunk or treat Pumpkin Decorating; Guest speakers and presentations of bullying prevention and breast cancer awareness. |
| GA | Fairview Elementary | Unity Day: School promoted bullying prevention and cultural diversity. Students wore orange shirts with the option to decorate their attire with a flag representative of their family's nationality. SEL Lessons (Year-Round): Second Step Curriculum will apply weekly, combined with services provided by the school counseling program. |
| GA | Frederica Academy Health and Wellness Club | This is our first year, but we hosted school wide orange out and will build on the event next year. |
| HI | Kilohana Elementary School | Daily Piko (morning assembly) "Choose Kindness" announcements. October "Choose Kindness" month. Wear our "Choose Kindness" t-shirts on Wednesdays. |
| IA | Fighting For Our Rights A Non-Profit Organization | Handing out bullying prevention material and posting Bullying Prevention course work. |
| ID | Orchards Elementary | Celebrating Unity Day by wearing Orange. Participating in bullying prevention classroom guidance lessons. Learning how to be Upstanders. |
| IL | Greenwood Elementary | Staff and students will wear orange every Wednesday. Classroom lessons on identifying Bullying behavior and then providing strategies on how to stop it. Creating online classroom posters to be displayed on teacher webpage. In the past, we hosted an annual bullying prevention event with a balloon release. |
| IL | Century Junior High School | Start with Hello week, Second Step, Panorama lessons, annual celebration of Unity Day, Bullying Prevention lessons, Friendship connection club, PBIS universal and tier 2/3 supports and interventions. |
| IL | O.C. Allen Elementary School | Participating in National Unity Day. Teachers and students will discuss bullying prevention during SEL lessons each morning, and we will host virtual assemblies starting October 2nd. Students will create posters and decorate items around their homes to show "unity and kindness." |
| IL | Hampshire Elementary School | We are currently planning activities for our elementary kiddos. |
| IL | Century Junior High School | Unity Day, Inclusive clubs (GSA, friendship connection, Early Act Club, etc.), School wide PBIS, Second Step curriculum implementation, Bullying awareness efforts, etc. |
| IL | Century Junior High School | Unity Day, PBIS anti-bullying committee, GSA club, friendship club, school-wide bully box, "See something, say something" campaign, school-wide second step lessons, VIW campaign and awards. |
| IL | Park Lawn | Participate in Unity Day and put up posters. Emails about bullying prevention. |
| IN | Hanna Community Council | Creating and implementing age appropriate material for the children we serve. Having speakers discuss issues regarding bullying with the children. |
| IN | John Glenn High School | We will post bullying awareness posters around our school; create a large banner for students to sign to show support; provide announcements with information about bullying and ways to address it positively in our school. |
| IN | George Bibich Elementary School | Social Emotional Learning groups with the entire school on bullying prevention. |
| IN | Indianapolis Public Schools, Floro Torrence Elementary | Bullying prevention activities with staff and students throughout the month. We are transitioning from virtual to in person. |
| IN | Akoben Academy of Indianapolis | Once the school opens in July 2020 we will be educating teachers, students, and parents about all types of bullying which will then go along with our Call It Out anti-bullying program/policies, which will provide incentives for speaking up about bullying. Incorporation of classroom activities related to bullying to further solidify what they learn about bullying. |
| IN | Hill Academy of Martial Arts | We are a martial arts school that teaches all students regardless of age about the effects of bullying and how we can prevent it. We plan on reaching out to schools in the area and going in to talk to the students and offer a free workshop. |
| IN | BREMEN PUBLIC SCHOOLS | Posters, daily stats and facts about bullying. |
| KS | Cedar Vale Schools | Bullying prevention week for K-12 and an assembly on bullying prevention. |
| KY | Bell County High School | Signing the Pledge. Posting information on social media and in google classroom about doing the right thing. Standing Up Against Bullying banner will be available at the school for students to sign. |
| KY | Daniel Boone Elementary | Lessons on Bullying Prevention, signs posted, information sent out to parents. |
| LA | BEAST CREW, Inc. | Promoting Bullying Prevention, podcasts, panel discussions, social media posting, promoting Unity Day, distribution of literature, sponsor for scholarship 5K, volunteerism. |
| LA | Miss Louisiana Port City's Outstanding Teen | Interviews promoting bullying prevention, podcast, presentation for Project Celebration as Youth Advisory Board member, anti-cyberbullying tiktoks. |
| LA | Livaudais Middle School: Health and Wellness Committee | Unity Day 2020, school wide bullying prevention presentation, signing of anti-bullying contract. |
| MA | Bay Cove Human Services- Ari Ranks | Diversity and inclusion resources and programs. |
| MD | Zeta Phi Beta Sorority, Incorporated - State of Maryland | Choose Kindness: A Statewide Door Decorating Contest and Going Orange on Unity Day 2020. |
| MD | St. Agnes School | We are a PBIS School (Positive Behavioral Instructions and Supports) and do not tolerate bullying. We are planning Unity Day events and looking forward to being a Champion against Bullying with PACER for a second year! |
| MD | Cradlerock Elementary School | Schoolwide conflict resolution and bystander advocacy lessons, anti-bullying lessons. Wear Orange Day, a schoolwide Bully-Free Pledge. |
| MD | We Lead By Example, Inc./Tae Kwon Do Ramblers Self-Defense Systems | Our nonprofit focuses on safety and self-defense for people of all ages. For children, we offer our program called Street Smarts We address issues that include Anger Management and Bullying Prevention: We show youth how to control their anger in confrontational situations with positive approaches. Importantly, they learn how to be leaders rather than followers, how not to be forced into negative and harmful situations, including bullying, and how to stand on their own convictions. We train children to be aware of their surroundings and how to react and respond effectively if approached. We teach bullying prevention year-round in our classes, seminars, and workshops in the community. We hold an annual Walk and Rally for Bullying Prevention and Child Safety. Unfortunately, we will not be able to hold it this year because of the pandemic. |
| MD | Tri-County Youth Services Bureau | Online social skills groups that focus on developing empathy. |
| MD | Dr. James A. Forrest Career and Technology Center | I teach Graphics. I have my students make posters and they post in our school and their home school. |
| ME | The Grand | The Grand is developing an anti-bullying and leadership skills program called "A Kind of Book" focused on kindness and collaboration. |
| MI | Private Literacy Tutoring | Annual discussion of bullying prevention during one-on-one tutoring sessions in October. We encourage our students to practice inclusion and acceptance year-round! |
| MI | Inform Yourself Inc. Youth Development | Virtual Hands-On Workshop, "Kindness Is Key" Using simple household items participants learn how to bulletproof themselves with martial arts. |
| MI | TL Girlz | TL Girlz (True Love Girlz) are a Detroit based girl group who perform youthful, clean, message music for elementary and middle school students. Their peer-to-peer movement uses the performing arts to convey messages to peers about bullying and being kind and respectful to all both in school and online. Locally, the TL Girlz perform in schools and private and public functions where they pass out literature and have anti-bullying pledge drives. Nationally, the TL Girlz spread the word through their anti-bullying anthem STOP THINK LISTEN and a will also be filming an anti-bullying/youth suicide prevention PSA. |
| MI | Blissfield High School | Right now, our Stand Up club is all virtual. However, we are redesigning our hallways with posters and displays and to reflect inclusivity and acceptance. Other activities include a poetry contest and photo contest. |
| MI | Rho Delta Zeta Chapter of Zeta Phi Beta | Working with local community schools to support prevention of bullying. Educating child, teens and young adults on cyber bullying and other forms of bullying. |
| MI | Southeastern High School | Cyber Bullying Awareness, and Expect Respect Initiative. |
| MI | Cheboygan Junior Chief Cheer Team | We are just getting started but are participating in Bullying Prevention Month and a Unity Day! |
| MI | Hunter Elementary | School-wide bulletin board, weekly bullying prevention lessons to spread awareness linked to classroom activity, kindness challenges, informative video letting students know how they can help and be the difference and stand up to bullies. |
| MN | KMS School District | We will be wearing orange in recognition of bullying awareness as well as conducting individual classroom activities throughout the month of October. Our goal is to continue bullying prevention activities throughout the school year! |
| MN | Diamond Path Elementary | Unity Day- Wearing ORANGE. Students taking the Pledge to be a Kid Against Bullying. |
| MN | Sauk Rapids-Rice Public Schools | Monthly Unity Day (1st Wednesday of every month). |
| MN | Cyber Village Academy | Community Agreements, Acceptance conversations, SEL lessons. |
| MN | East Rapids Elementary School | Events, Classroom education and lessons, Unity Day participation, Together Against Bullying Pledge and MORE! |
| MN | Multicultural Kids Network | Multicultural Kids Network will host globally on Zoom a talk with our audience about bullying and how even with our African culture it is not acceptable. Multicultural Kids Network will be hosting a Bantu Healing circle with African Healing drumming to help those affected by it. |
| MO | Bryan Hill Elementary | Peer Pals; Peer to Peer conflict resolution; Cross category informative lessons on bullying; Art projects focused on bullying prevention; Weekly SEL lessons on building positive peer relationships; Participation in character plus. |
| MS | Adams County Sheriff's Office "Keepers of the Command" | Certifying our youth to become Volunteer Advocates for their respective schools. Ongoing advocacy training. |
| MS | Growing Up Knowing | We partner with afterschool organizations, early childhood centers, elementary schools, houses of worship, and other community organizations to implement our programs at no cost. Our My Body, My Boundaries for Elementary School and Early Childhood Families is a one-hour program that focuses on correctly naming body parts, identifying and discussing physical boundaries, how to report abuse to trusted adults, and how to say "NO" to abuse and bullying. This program has been translated to Spanish to meet the needs of a diverse community. |
| NC | Wadesboro Elementary School | A Virtual Kindness Dance Will be held on October 30, 2020. Throughout the month students will discuss bullying prevention. |
| NC | Bright Star Theatre | Bright Star provides educational, 45 minute shows that help students learn how to identify, avoid and end bullying in their schools. Helping students to learn what it means to be a positive, caring friend, these shows are a great way to help schools address and honor their bullying prevention efforts. |
| NC | Weddington Middle School | Our school will be participating in various ways, such as: sidewalk chalk messages, posters in art class, PSAs in language art classes and daily announcements, to name a few. |
| NC | Pilot Elementary/ GCS | Lessons, Unity Day, Dress Up Day, Announcements. |
| NC | Wadesboro Elementary School | Bullying prevention activities and Blue Shirt Day. |
| NC | Vance County Middle School | Bullying lessons are presented to students and students are able to utilize a helpline to report bullying activity. |
| NC | Upchurch Elementary School | We will be doing a spirit week directed toward bullying prevention. |
| NC | Beaverdam Elementary School | Where blue shirts on 10/5 to show our support to make our school a bully-free zone. |
| NC | Allen Jay Elementary | SEL incorporated activities and guidance lessons. |
| NC | Ben L Smith High school | Wearing Orange, providing teachers with resources from your website to use in virtual class. |
| NC | R. Brown McAllister STEM ES | Wear orange for Unity Day; Social Media posts and announcements encouraging kindness, acceptance, inclusion; Spirit Week Oct. 26-30. |
| NC | Mu Theta Sigma Alumnae Chapter of Sigma Gamma Rho, Inc | We will be partnering with several school districts in our service area to promote Stop Bullying Day with all students wearing blue tees virtually. Photos will be posted on district websites. Through the month of October, information will be shared via social media platform regarding bullying: definition and its impact, cyberbullying, video PSA, and STOP BULLYING challenge developed to engage the public to assist in prevention and intervention of bullying not only in school, but also in the community. |
| NH | Abbot-Downing School | We are in the process of determining the activities - we are currently remote hoping to go hybrid. |
| NH | North Charlestown Community School | This school year, we will be participating in Unity Day school-wide! Although half of the school will be working remotely, we encouraged them to wear orange at home and share a picture with their classroom teachers! The hope is that this will become a yearly celebration of our school's efforts to end bullying! |
| NJ | Kings Way International | Virtual Anti-Bullying Conference Oct 17, 2020 |
| NM | Crisis Center of Northern New Mexico | Collaborate with other non-profits, for online and social distancing events, due to Covid-19 safety. |
| NM | Barcelona Elementary | The Barcelona Peer Mediation Program is sponsoring Unity Day, and it is going virtual this year! We will wear orange to show we are united against bullying and united for kindness and post a short video on our school's Flipgrid to show our orange gear and share thoughts about bullying. Students and families can learn about ways to prevent bullying, sign anti-bullying pledges, listen to music, and vote for their favorite student created bullying prevention poster. Our school counselor has taught all 3rd-5th grade students about bullying and how to become an upstander, and she has started a virtual Kind Kids Club to promote kindness in the school and community. |
| NV | Meta Relational Center- Josi Richards | Working to begin programming in my child's school. |
| NV | I'm Young and Empowered, Inc. | Our organization is committed to supporting youth (elementary, middle to high school) by encouraging Kindness, Self Esteem, Respect and Unity. The goal is to impact the life of one student at a time - by using POSITIVE PEER PRESSURE - Using visual story telling and inspiring messages to prevent the trauma, suffering and negative impact that bullying creates. |
| NV | Nevada PEP, Inc. | Nevada PEP is launching a statewide social media anti- bullying awareness campaign called I Care; We Care Together We Can Stop Bullying. We are asking families, community leaders, professional to share a message about why you care about Bullying Prevention. We will take those message of kindness, and caring and post them to our Gallery Wall on our Website. Each day Nevada PEP will post a Bullying Statistic along with an anti-bullying saying to all our Social Media handles. For the month of October we will be raising awareness about Bullying Prevention. |
| NY | Niagara Charter School | NCS created a sticky note mural of pro-kindness pictures and notes which was hung up outside of the cafeteria all school year long. NCS encouraged all student and staff to partake in Unity Day by wearing orange tops. NCS used many of the videos and stories provided by PACER to spark conversations around kindness and bullying prevention in our "crew" meetings. NCS students signed PACER's bookmark pledge. The School Counselor and Dean created a "pro-kind tour" around the school in which students were educated on what bully is and looks like, what to do if bullying is happening to you or a peer, and how to spread kindness. |
| NY | Roy C. Kethcam High School | Posters, Unity Day, announcements, etc. |
| NY | Frankfort Schuyler Middle School | Friends of Rachel, DASA coordinators, TREATY program, peer mediation groups, self esteem groups, individual counseling services, SEL curriculum and assessments. |
| NY | Box Out Bullying | Box Out Bullying brings recognized and highly recommend student assemblies, parent workshops, faculty professional development, and social-emotional learning residencies that align with your community's bullying prevention policy. Our interactive, age-appropriate, and theatrical assemblies and workshops combine the best of live-theater with proven effective bullying prevention techniques. |
| NY | Tourette Association of American | In 2019, the TAA and Julie Hertzog collaborated on a webinar on Bullying Prevention to help the TS and Tic Disorder community, https://www.youtube.com/watch?v=PBXS_H_4USA&t=15s. We will be sharing this webinar out again on our social media accounts during the month of October. We also consistently post on social medica our constituents and their stories on their experiences with bullying and how to prevent it. |
| NY | Stronger Than You Think | Hosting workshops about bullying prevention and building self esteem. Hosting seminars with certified speakers to discuss mental health and bullying prevention and run activities to raise awareness and more. |
| NY | Renaissance Kids, Inc. | We will be incorporating activities into our programs in the arts, music, writing and acting throughout the month of October. |
| NY | We R Listening, Inc. | Taping a vlog on National Bullying Prevention Month that will be posted on all of our social media pages. |
| NY | Carle Place School District | Different activities to show our support for kindness, acceptance and inclusion. |
| NY | The Family School 09x443 | We usually have workshops for parents and students to raise awareness. |
| NY | United Activities Unlimited - I.S. 75 | We are creating a bullying prevention club in our after school program. |
| NY | Academy of the City Charter School | We are in the initial process, but we are projecting an assembly, a contest, and lots of resources to share with students and families. |
| NY | Bronx Charter School for the Arts- Elementary | Participate in National Bullying Prevention month. |
| NY | Four Rivers Alliance of Hamilton County | Distribute bookmarks at Halloween. Posters in schools. Participate in Unity Day. |
| NY | Parley Coburn Elementary | Wearing Orange & taking photos via zoom. Signing a pledge standing up against bullying. |
| OH | Empower our Youth LLC | Empower our Youth organization focuses on Antibullying. Empower our Youth educates parents and youth with Antibullying resources/services by hosting a monthly Kool Kids Club for schoolagers (meetings are held at the local library in Columbus,OH), annual Antibullying Empower You fashion show, Antibullying monthly chalk art walk. All activities and events are family friendly. Our motto is "BE A VOICE FOR OUR YOUTH AGAINST BULLYING." |
| OH | Adlai Stevenson School | Planning bullying prevention activities in a virtue setting,Unity Day, and Virtue of the month. |
| OH | Waynesville MS HS | We are holding a local Unity Day joining grades K-12 showing unity with a common message. In addition students are creating 30 second Mental Health Awareness videos, posting positive visual messages, statistics, MS level "how to be a friend guide," sharing resources and hotline for help with students and staff. |
| OH | Empower our Youth LLC | Kindness Day -Kool Kids Club meeting Saturday, October 17 from 2-4pm at Columbus Public Library. |
| OK | Merritt Public School | Merritt plans to wear orange bracelets to represent our stand against bullying during the month of October. |
| PA | Central Susquehanna LPN Career Center | We are holding an awareness fair! |
| PA | Philadelphia Academy Charter School | Wear Orange on Unity Day and hold class discussions remotely to SPEAK UP and STOMP OUT Bullying. |
| PA | Vida Charter School (Dual Language) | Unity Day, month long weekly school-wide lessons including Wrinkled Hearts, decorating leaves for a Unity Day Tree with ideas or pictures of being kind, inclusive and accepting, every student and adult that enters the building signs a Unity Day Banner to pledge to be kind, to include other and to accept others. |
| PA | Raub Middle School-Allentown | Unity Day Video, Bullying Prevention Contest (poster, video, poem, sketch). |
| PA | Meyersdale Area High School | Unity Day, October 21st; Bookmark distribution to all high school students; Uplifting treat to promote National Bullying Prevention Month to high school students. |
| RI | Colt Andrews School | Bullying prevention posters. |
| SC | Round Top Elementary School | Virtual bullying prevention awareness. |
| SC | STOMP with Ciaran | Speaking virtually and around South Carolina about the side effects of bullying. |
| SC | Olweus Bullying Prevention Program | The OBPP will be conducting virtual Trainer Certification Courses; facilitating a free webinar focused on the connection between bullying prevention and social emotional learning; presenting about bullying prevention in a digital learning environment at conferences; providing resources to our network of trainers and schools; and sharing awareness information on our website and social media. |
| SC | GREEN Charter School | Our Word of the Month will be Unity. We will have Orange Shirt Day. We will have two bulletin boards promoting Unity, and classroom awards will be distributed at the end of the month to honor students who set a good example of kindness, acceptance, and inclusion. |
| SC | Optimism Preventive Services, Inc. | 1. Community Bullying Prevention Campaign 2. Virtual Unity Day Celebration 3. Virtual Poetry Night. |
| SC | Second Baptist Christian Preparatory School | We will be providing counselor education on bullying prevention as well as celebrate throughout the week with activities to include SBC Prep Be Kind Day, wearing of orange to stomp out bullying etc. |
| TN | PMZ Youth Auxiliaries | Participants of the Zeta Phi Beta Sorority Inc. Youth auxiliaries from Rho Mu Zeta chapter in Clarksville, TN will be sharing pamphlets, having discussions and attending seminars such as bully free beautiful me 2020. |
| TN | Thelittleroom | Promoting self-love and bullying prevention. Supporting single parents and abused women. |
| TX | CaDori Helping Hands, Inc | I make inspirational " I LOVE ME"Hoodies which help promote self esteem and empowers everyone to put yourself first because each individual has value! I use these Hoodies to sell and donate part of the proceeds to organizations like this one to help in the prevention of bullying. I also give away a ton of Hoodies during the month of October to help with bullying prevention campaigns. |
| TX | Matagorda County Women's Crisis Center | Sharing statistics and webpage content on our Facebook page, creating videos about how to prevent bullying, and participating in Unity Day. |
| TX | James C. Neill Elementary | We plan to do a month long of bullying prevention at school/virtually, including dress up days, counselor led lessons and activities. |
| TX | The Pro-Vision Academy | A month of bullying prevention activities. 3rd-12th grade programs. We will create a bullying prevention committee. |
| TX | Greystone House Montessori - The Woodlands | Workshops with children and parents for bullying prevention. |
| TX | Goldthwaite Middle School | Discussion groups on bullying and prevention. |
| TX | Onalaska Student Council | Pamphlets to students and staff. Posters showing negative effects of bullying. Activities to promote inclusion. |
| TX | Hopkins Elementary | Anti-Bullying Pledge. |
| TX | Mount Vernon Elementary School | During the month of October, our school incorporates several activities to increase awareness on what bullying is and why it is so harmful. School guidance lessons are taught regarding the difference of rude, mean and bullying behavior entitled, Being a Buddy and Not a Bully. Students in Kindergarten and First Grade learn more about handling conflict with Kelso's Choices while students in upper grades are reminded to use their Kelso Choices to resolve conflict. Bully Prevention packets are distributed to all staff with resources. Bully Prevention posters are displayed. Students and staff are encouraged to wear orange and participate in Unity Day. |
| TX | Brule Elementary | 2020 National Red Ribbon Week Photo Contest. |
| TX | Keenan Elementary School | District-wide Unity Day. |
| TX | St. Helen Catholic School | There will be several surprise lessons from teachers to include both in person and hybrid students, along with their families. |
| TX | Grupo EPEE SW Dallas - Proyecto PCNE Bullying | Every year Grupo EPEE SW Dallas and Project PCNE Bullying promote awareness against Bullying to the Parents in the Latino Community. We promote the importance of parents learning about the polices in the school districts and state law about bullying. For us it is so important that the parents and schools work together in the prevention of bullying, but more import is working together to development schools free of violence for everyone. |
| TX | Challenged Conquistadors, Inc., with our Beaumont Independent School District | We do several real life educational events when allowed in our community; i.e., Trading Places, Sergeant at Arms, Beaumont Toastmasters Brain Wise Saves Lives, Nice of You to Care About Others Future, etc. |
| TX | Trinity Basin Preparatory Ledbetter | Random Acts of Kindness calendar challenge and daily bullying prevention announcements. |
| TX | Social Butterflii Inc. | We help schools and organizations implement bullying prevention programs. We provide bullying prevention and intervention training for educators and youth workers, and provide support to youth in communities for awareness campaign implementation. |
| TX | John H. Shary Elementary School | Take The Pledge Awareness Dress Up Days; Virtual Speaker to Promote Self Esteem; Unity Day-Wear Orange; October "Have Courage" daily challenge activities. |
| TX | Jubilee Lakeview University Prep High School | Presentation on types of bullying and David's Law. |
| UT | Small World | Coloring Books, Book Marks, Pledge. |
| VA | Caroline Middle School | We are addressing cyberbullying and in-person bullying through our advisory classes. We are also having students participate in a "virtual" Walk Against Bullying and for Unity. Students will post pictures of themselves and their families to our school's social media. |
| VA | Hamilton Holmes Middle School | Orange Out; Pledge signing; SEL lessons. |
| VA | Lindenwood Elementary School | Virtual Bully-Free Day. |
| VA | LOVEMADDly | LOVEMADDly strives to encourage dialogue and action on college campuses to reduce the impact of alcohol related decisions influenced by social media, bullying, peer pressure, and the stigma to fit in. Speak up, speak out and be a voice for others. |
| VA | Motivational Mary | Motivational Mary is an organization proud to stand against bullying by spreading awareness through podcasting, speaking and writing. Individuals are encouraged to take steps at home and in the community through an anti-bullying pledge and Be.A.Star Seminar. |
| VA | Zeta Pearlettes of Richmond VA, Alpha Phi Zeta Chapter | The Zeta Pearlettes will take the Pledge to support Bullying Prevention. |
| VI | ART FUN FOR EVERYONE CLUB | With most of the islands' children using "virtual" educational settings due to Covid, I formed a Facebook club to show kids from all ages, backgrounds and ethnic groups how to have fun creating beautiful art pieces, or designing a variety crafts that promote Unity, Kindness and Peace, thus avoiding Bullying. We will hold a special set of "Orange ART DAYS for Unity Against Bullying" activities to be displayed on Facebook throughout the month of October. |
| WA | Interact of Lake Stevens High School | Interact will celebrate Unity Day by providing information and resources to promote inclusive school environments. |
| WA | Stevenson Elementary | We will be using the amazing lesson plans that PACER has put out to share with our students. Our school counselors partner with our specialists to teach anti-bullying lessons. |
| WA | The Blind Judo Foundation and Cahill's Judo Academy | Coach Willy Cahill of Cahill's Judo Academy, Co-Founder of the Blind Judo Foundation along with Co-Founder Ron C. Peck have zero tolerance for bullying. All instructors are alert to any and all forms of bullying again with a zero tolerance approach. Civility and respect is practiced on and off the Judo mat. |
| WA | Brewster School District | District-wide promotion/participation in Unity Day and mini-lessons in health. In order to stop bullying, we first must know what to look for. October is a great time to address bullying behaviors, teach a variety of ways to be an upstander, and encourage students to stand up for each other both in-building and on-line in the moment or anonymously. |
| WA | Cherrydale Primary School | We always celebrate Unity Day by wearing orange and having great discussions with students about bullying, and what to do when you see it in order to get it to stop. PeaceBuilders is at the heart of our Safe and Positive School Climate. All of our students have opportunities throughout the year to learn about and demonstrate kindness and helping others. For more info, visit https://www.peacebuilders.com. |
| WI | Good Friend, Inc. | Good Friend's team is proud to wear orange on UNITY Day, and we're encouraging supporters to do the same through our email newsletters and our social media outlets. 83% of the disability harassment services we provide are to K-8th grade students, as their classmates with autism are too often bullying targets. We want everyone to act like a supportive, inclusive commUNITY! |
| WI | Benjamin Frankliln School | Spirit Week, Bullying prevention pledge, and daily announcements. |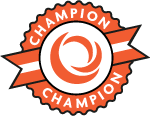 2020 Bullying Champions from Around the World - Supporting and Promoting Bullying Prevention In Their Community
| | | |
| --- | --- | --- |
| - Jamaica | Oracabessa High | We are going to start a bullying prevention committee. |
| - Jamaica | Bully Proof Kids International | Bullying Prevention School tour: Speaking at school assemblies provide bullying prevention information to peer counsellors; Motivational speaking; Poster competitions. |
| - Japan | 13th International District Omega Psi Phi Fraternity, Inc. | Promoting Unity Day, Anti-Bullying Campaign during the month of October, visiting local schools, setting up bullying prevention displays. |
| - Jordan | College de la Salle Amman | Bullying prevention awareness sessions and Unity Day event. |
| - South Africa | Bokamoso senior secondary School | The bullying activity specialize in preventing and helping kids who are involved. |
| - South Africa | Njabulo Zulu foundation | I go to school motivating learners to stop bullying other learners and teachers. I also host talk show events and campaign in October to talk about the underlying factors of bullying and I invite professionals to help tackle the questions raised. |
| - UAE | Al Shrooq gov.school Dubai | Awareness through a bulletin, bookmarks and stories. |
| - UK | Global Leading Volunteers | Currently working on a web-series to include bullying prevention tools for children and parents. We work to stop bullying against people with disabilities as one of our core missions. |