Highlights

2023 Unity Awards Recipients
We are delighted to announce the six recipients of the 9th Annual Unity Awards, which celebrates those who are helping to make the world a kinder, more inclusive, and more accepting place.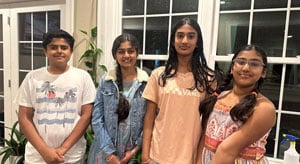 Students With Solutions "Top Winners"
Congratulations to all the teen and kid student groups who created videos for this year's contest.
Features
Take the Pledge
Take the Pledge
Pledge to treat others with kindness and be more accepting and inclusive.
Kids Against Bullying website

Kids Against Bullying

website
Innovative, educational website for elementary school students to learn, engage in activities, and be inspired to advocate for self and others.
Teens Against Bullying website

Teens Against Bullying

website
A website created by and for middle and high school students, with ideas to address bullying, be heard, and lead change in an important social cause.
Questions Answered

Questions Answered
You asked, we answered! Response options include images, 60-second snapshot, longer articles, video and poll.
Students With Disabilities

Students With Disabilities
A comprehensive overview of addressing and preventing bullying and harassment of students with disabilities.
All-In

ALL IN
Free online, year round toolkit with a new classroom lesson each week! Create environments in which each student is INcluded, INvested and INvolved.
I Care Because
I care because i have seen bulling and i know the pain. Demi Lovato is my role model because she is amazing and stands up for what is right. If we stand up to bullying millions of young people across the world will live happier child/teenage lives. I care because i want to help make people's lives that little bit easier, school is hard enough without it. we can stand together to stop bullying, starting now. <3 
Emily, 15, UK
I have Tourettes and people use to call me a freak. I didnt really have any friends and i felt alone:( No one should feel like they are alone or they are a freak just because they have problems. 
Asia, 14, pa
i hate bullying becaues it is very rude and becaues i have heart for thoese in need.
Antonio, 15, fort smith AR
Bullying = bad
Marshall, 1, MN
when I feel bullied, I feel like bad person- like I deserve to be bullied. NO ONE derseves to be bullied. I agree that everyne has been at least a little bully, like if you scream at your sister for touching your stuff or something, but It isn't right. People need to STOP. I hope all bulies see this site and STOP, because it is WRONG,CRUEL, and very dangerous.
Cammie, 10, DC
I have been bullied in the past by many people who underminded me and said that i would never acheive anything. However the bullying i received has not ended my dreams and the bullying only got one thing from me and that was not to give up but try even harder so i could prove them wrong.
I gained my confidence by being involved in a charity called Roots and Shoots. The Roots and Shoots Programme was created by Dr Jane Goodall  to help the youth of today understand how to help the enviroment and the wildlife as well as ideas on how to help your local community. I beleive that bullying as a whole should be stopped. So be inspired and get involved. 
Lets all put a stop to bullying.                           
John, 14, Inverness in Scotland
Some people are mean. I used to be Bullied and it really does Hurt!
Brandon, 15, McColl sc
i got bullied and they said shut up tons of times
Wesley, 12, florida
Because I've seen bullying and not spoken up. My school is having a day of silence for anti-bullying. Lets stop it here. It starts with just one bold statement!!!!1
Anonymous, 14, U.S.
Videos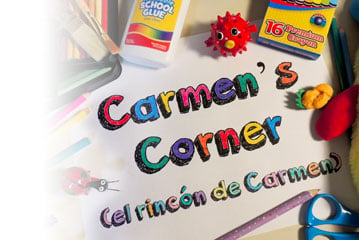 Carmen's Corner
A series of six educational videos designed for young audiences. It features characters from PACER's Kids Against Bullying puppet program, highlights key concepts of bullying prevention, and promotes social-emotional learning. Educator guide and student worksheets accompany each video.
Documents
"What You Can Do"

This 4-part handout series provides comprehensive information for students and adults about how to help someone who is experiencing bullying, as well as how to address bullying in the community.

Spanish Translations
Downloads
Bullying Prevention 101, A Quick Guide:
Bullying Prevention Slide Show and Quiz
Support Kindness, Acceptance and Inclusion for All Students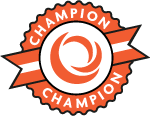 Become a Champion Against Bullying
Join the hundreds of nonprofits, schools, and community groups that collaborate directly with PACER's National Bullying Prevention Center by using and sharing our bullying prevention resources in their communities.
Survey Monkey Contributes to NBPC
Sign up and you will receive surveys by e-mail from SurveyMonkey customers who need your opinion. For every survey you take, SurveyMonkey will donate 50 cents to PACER's National Bullying Prevention Center, plus you'll get a chance to win $100 in an instant win game.