Save-the-Date | April 2023
Friends of PACER's Run Walk Roll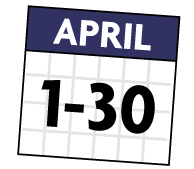 A month-long event with the goal of collectively circling the earth (24,901 miles) as many times as possible. which symbolizes the call to "moving toward a world without bullying." Determine your own mileage goal to run, walk, roll, stroll, bike, hike, or wheel, logging the distances throughout the month. Every mile contributed will move us one step closer of a world which is kinder, more accepting, and more inclusive for all.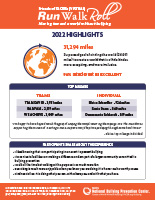 When: April 1 – 30, 2023
Who: Everyone! Schools, families, youth, businesses, and individuals. Register as a team or as an individual.
Where: Open to all communities across the nation!
How: Set a goal of miles to move by running, walking, rolling, strolling, biking, hiking, or wheeling.
Goal: Collectively circle the world (24,901 miles) as many times as possible with some fun incentives along the way.
Registration: Free to everyone!
Important Note: Donations and fundraising are encouraged, and all participants are eligible for prizes and incentives.
Since 2010, Run Walk Roll Against Bullying events have been held in person during National Bullying Prevention Month in schools, businesses, and communities across the country. In 2021, the Run Walk Roll was moved to April as a month-long event .