Features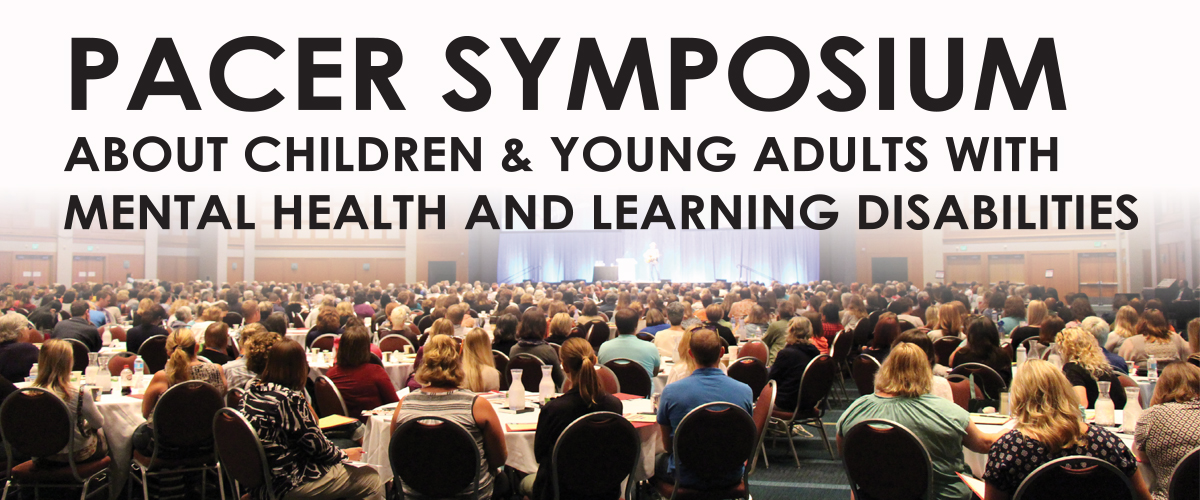 Event Date: Monday, August 12, 2019
The symposium is designed to enhance awareness and identify strategies for responding to mental health and learning disabilities in children and young adults from the perspective of teachers and parents.

The symposium will provide high quality professional and parent development for Minnesota educators and parents regarding:
children's mental health and learning disabilities
effective treatment planning
proactive, positive teaching strategies and interventions
---

Saturday, Sept. 21 from 10 a.m. to 2 p.m.
From high-tech gadgets to technology that supports everything from play to learning to employment, there will be plenty to explore and try at the Simon Technology Center Family Fun Day and Tech Expo. Come explore the possibilities of assistive technology and enjoy interacting with a variety of devices for children, teens, and adults. Explore our Innovation Lab, learn to code robots, attend story time, and get creative with accessible art and do-it-yourself activities. This event is free but advance registration is encouraged.

UNITY Awards held May 22
Congratulations to our 2019 national and local Unity Award recipients.
---

College Options for Students with Intellectual Disabilities
Explore helpful information from PACER Center and Think College about inclusive, postsecondary education programs for young adults with intellectual and developmental disabilities.
---

Does My Child Have an Emotional or Behavioral Disorder?
What to Look for: Among all the dilemmas facing a parent of a child with emotional or behavioral problems, the first question-whether the child's behavior is sufficiently different to require a comprehensive evaluation by professionals-may be the most troublesome of all. Even when a child exhibits negative behaviors, members of a family may not all agree on whether the behaviors are serious.
Categories / Programs
Workshops / Live Stream Events

Sep
10
Tuesday, September 10, 2019 from 6:30 PM - 8:30 PM CST
Location: PACER Center
Live Streaming Available

Sep
12
Thursday, September 12, 2019 from 6:30 PM - 8:30 PM CST
Location: New Hope

Sep
21
Saturday, September 21, 2019 from 10:00 AM - 2:00 PM CST
Location: PACER Center

Sep
23
Monday, September 23, 2019 from 6:30 PM - 8:30 PM CST
Location: PACER Center

Sep
23
Monday, September 23, 2019 from 6:30 PM - 8:30 PM CST
Location: Baxter

Sep
24
Tuesday, September 24, 2019 from 6:30 PM - 8:30 PM CST
Location: International Falls
Help Support PACER & Others

Find equipment and assistive technology after its initial use. Items such as, communication devices, walkers, adaptive switches and toys, motorized cars (that can be adapted), adapted keyboards, etc. Join Today!
Join Survey Monkey Contribute today!
PACER is excited to announce our partnership with SurveyMonkey Contribute and a new way for anyone to support PACER programs! Sign up and you will receive surveys by e-mail from SurveyMonkey customers who need your opinion. For every survey you take, SurveyMonkey will donate $0.50 to PACER, and you'll get a chance to win $100 in an instant-win game.
In The News