Inclusive Recreation, Adaptive Sports, and Summer Camps
Every day there are more recreational, sports, social, and summer camp opportunities accessible to children and young adults with disabilities and their families.  Some of them are listed here for you.  PACER does not endorse or specifically recommend any of these programs and all information is subject to change.  Please contact individual sources for the most current information.
Inclusive Recreation
Accessible Outdoor Spaces
Confidence Learning Center
Located in the beautiful Brainerd Lakes Area, Camp Confidence has been providing year-round activities in outdoor education and recreation for persons with developmental and cognitive disabilities and the deaf and hard of hearing communities since 1969.  Campers experience personal growth while participating in a variety of outdoor experiences, including archery, cross country skiing, canoeing, fishing, and the Confidence Course.  Book an accessible cabin and get ready to challenge your limits!
Adaptive Sports
American Association of Adapted Sports Programs
Since 1996, AAASP has been transforming lives through school adapted team sports.  AAASP envisions a society where all children with physical disabilities can experience the rewards and satisfaction of competitive school-based sports.  Get in the game!
Adaptive sports and recreation equipment
Move United: Listing of Adaptive Equipment Suppliers
Do you love playing sports?  Whether you are a competitive athlete or someone who just wants to try something new, there has never been more adaptive equipment available to make the world of sports accessible to people with disabilities.  From beep baseball to water skiing, find the adaptive equipment you need to enjoy sports!   
PACER Center's Minnesota Special Needs Equipment Facebook Buy 'n' Sell Group
The Simon Technology Center at PACER Center created this Facebook group to help families find equipment and assistive technology after its initial use.  Items such as communication devices, walkers, adaptive switches and toys, motorized cars (that can be adapted), adapted keyboards, etc. are posted with a picture, description, and price.  Over 2,600 members strong.
Social Connections
Adaptive Recreation and Learning Exchange-Serving People with Disabilities
Are you a young person or adult with a disability living in Bloomington, Eden Prairie, Edina, or Richfield? Are you interested in joining a bowling club or a cardio class, or would you like to learn to shoot pool or how to cook great food with new friends? Click here to find out what Adaptive Recreation and Learning Exchange classes and social groups are happening near you.
Best Buddies in Minnesota
Best Buddies in Minnesota builds one-to-one friendships between people with and without intellectual and developmental disabilities through school and community friendship programs, providing socialization opportunities to help erase the invisible line that often separates them.  Connect with the Best Buddy chapter at your middle school, high school, or college.  Or join the e-Buddies program, offered throughout the state.  Or start a new chapter!
Bridging Hearts
Bridging Hearts is an online social network for young adults with intellectual disabilities, including autism, dedicated to providing and maintaining a supportive community where everyone feels valued.  In addition, monthly events in the Twin Cities bring members together for fun activities.  Join today and  discover new, lifelong friendships.
Chill Skills
Chill Skills is an interactive activities game club for teens with Autism, Social Anxiety, or related diagnosis. This group offers an independent peer and professional mentored social club for middle and high school youth in a safe, non-judgmental environment.
Highland Friendship Club
Providing an array of year-round activities designed to give teens and young adults with disabilities opportunities to fully engage in their community and connect with others in ways that are meaningful and aligned with their personal choices and desires.  Join HFC today to make friends, learn new skills, and find health and happiness!
MNprov
MNprov uses improvisational theater with a range of students who are neurodivergent or have social/emotional learning needs, and their teachers. We serve students from elementary grades to adulthood.
PACER Center Fun Times
Fun Times is a social program that connects teens and young adults with and without disabilities, ages 13 - 21.  Activities include game nights, bowling, sporting events, painting classes, theater outings, and more.  Events are held four to five times throughout the school year.  Contact PACER Center and find out about Fun Times happening soon!
Saint David's Center-Destination…Anywhere!
Twice a month, teens and young adults with developmental disabilities (18 years & older) are invited to go on a new adventure. Take a break from your parents and head out on the town to make friends, experience new things in your community, and practice your independent living skills.
ShareBuddies
Promoting inclusion, communication, and togetherness with free and online interactive social skills sessions to students facing social challenges.  ShareBuddies caters to students based on their specific communication abilities (non-verbal, semi-verbal, and verbal), grouping participants based on their current social skills abilities in 30 – 45 minute sessions, 3 – 4 times a week.  Interactive lessons include flashcards, book reading, social stories, and more.  Kids make friends and have fun at the same time, from the comfort of their homes.  It's online, it's social, and it's free!
Horseback Riding
PACER Summer Camp - EX.I.T.E. Camp (EXploring Interests in Technology and Engineering)
A 5-Day Camp in August for middle school girls (6th-9th grades in the fall) with disabilities.
It's FREE, you just need transportation and a box lunch each day.
Camp runs each day from 9 AM to 4 PM at PACER Center in Bloomington.
Do amazing experiments, make friends that will last a lifetime, discover how science, technology, engineering and math can be cool and exciting.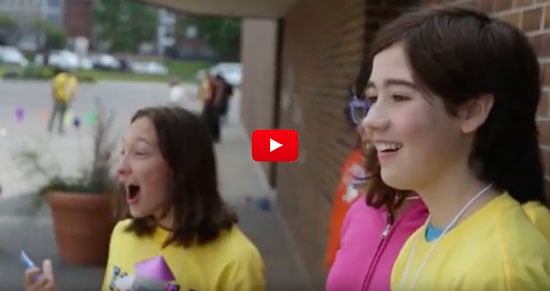 Summer Camps