PACER's Parent Leadership Trainings
PACER has a legacy of empowering parents. Though they focus on different areas, the goal of PACER's parent leadership training programs is the same: building the capacity of parents to advocate for educational systems change and giving parents the tools they need to lead systems change at the local and state levels. One of the basic tenets of all four programs is understanding the power of the personal story. Parents learn to how to tell their stories in ways that touch hearts and change minds, and to hone their message to impact specific audiences. Along with strengthening their leadership skills and developing their story, parents also learn about public policy and the legislative process from expert speakers, and develop a leadership action plan, which is based on their individual strengths and goals. A requirement for participation in PACER's parent leadership programs is the desire to go beyond individual advocacy for your own child and become more deeply involved in advocating for systems change.
Early Childhood Leadership Training

Applications Are Open
Dates: January 13 & 20, 2024 | 9:00 a.m. — 12:30 p.m. | On Zoom
For parents and caregivers of children with disabilities age 7 and under
Special Education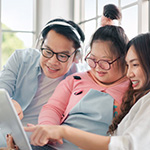 February 2024
Early Childhood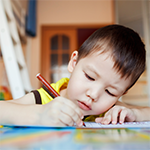 January 2024
Children's Mental Health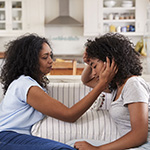 September 2023
Advocacy for Systems Change:


PACER's 2023 Leadership Training for Parents of Children with Disabilities
Applications are now closed
"Coming in, I was feeling inspired to take greater action. Now, I feel like I have a better sense of how to do that."
- Parent Leadership Trainee
Parents selected for this interactive, virtual training will:
Learn about the influence of parent leadership in the history of special education
Build capacity to advocate for improved supports and services for children with disabilities and their families with the power of personal experience
Learn about parent leadership opportunities in Minnesota from the school district to the state level
Set personal goals and develop a Parent Leadership Action Plan
Network with other Minnesota parents of children with disabilities
This is NOT a training for parents interested in learning to advocate for their own child.
This free training is for parents interested in taking their advocacy to the next level and advocating for systems change for all children, youth, and young adults with disabilities.
If you are the parent of a child or young adult with a disability who is 5 to 20 years old and currently receiving special education services on an IEP in the state of Minnesota,
If you have confidence advocating on behalf of your own child and you're ready to move your advocacy to the next level,
If you are seeking opportunities to advocate for positive change in the lives of all children and young adults with disabilities and their families,
And if you can commit 2 days of your time and energy to actively participating in this interactive, virtual training with other parents across the state of Minnesota who also want to make a difference,
Trained Parent Leaders
Speak and write to others in your community about the needs of children with disabilities and their families
Join advisory committees at your school district, local, or state level and share your parent experience to influence decision-making on issues related to special education
Use your voice to engage with policymakers and advocate for legislation that enhances the quality of life and expands opportunities for children, youth, and young adults with disabilities
Dedicate your unique gifts and strengths to work collaboratively for positive change so that every person with a disability can reach their highest potential
If you have questions about this training opportunity, contact Rachel Pearson at 952-838-9000 or [email protected]
Early Childhood Leadership Training — Empowering Families to be Part of Data-based Decision Making
This is a 2 part training on how to use data as part of an advisory council, an Interagency Early Intervention Committee, or other stakeholder groups. This training will inform families about early childhood education systems and the importance of understanding and using data to make decisions. Families will learn to be effective partners in decision-making.
Upon completion of the training, family leaders will know how to apply to become members of their schools district Special Education Advisory Councils, their regional Interagency Early Intervention Committees, the Governor's Interagency Coordinating Council and other stakeholder groups.
Audience: Parents of children aged 7 and under with disabilities
Dates of trainings: January 13, 2024 and January 20, 2024
Time: 9:00 - 12:30
Format: Training sessions will be virtual
You are invited to apply for this exciting opportunity.
Application Deadline - January 4, 2024
If you have questions about this training opportunity, contact Judy Swett at 952-838-9000 or [email protected]
Parent Leadership Summit on Children's Mental Health
Friday September 8th from 5:30 pm - 7:00 pm, Saturday September 9th 10:00 am - 2:00 pm
Online using Zoom
Are you a parent who's passionate about improving access to children's mental health care? Don't miss PACER's upcoming Parent Leadership Summit on Children's Mental Health! You'll learn how to build effective leadership skills through storytelling to effect meaningful change at the local and state level. Sharing your personal story is powerful, and you have a unique story to tell.
At this summit, you'll learn the importance of parent leadership, opportunities for parent leadership in Minnesota, the role of legislation and policy, and how much power you have when you tell your personal story.
During this summit, you will work in small breakout sessions with other parents of children with mental health disabilities to:
Connect with others on your shared experiences
Role play to hone your storytelling skills
Identify important issues
Brainstorm possible solutions
By the end of the summit, you'll be ready to explore parent leadership opportunities in your community and use your voice to advocate for better supports and services for children with mental and behavioral health needs in Minnesota.
Applications are currently closed
Registration for 2024 will be opening in June.
If you have questions about this training opportunity, contact Laura Jean at 952-838-9000 or [email protected]